How to drill tiles?
Guide written by: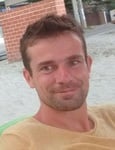 Sébastien, Rédacteur, Puy-de-Dôme
285 guides
Drilling tiles without cracking is easy if you have the correct tools: a drill with a variable speed drive, diamond or tungsten carbide bit for small holes and a diamond bell saw to install a tap and an electrical outlet. To drill porcelain stoneware or full mass tiles, follow our advice!
Important features
Drilling machine with variable speed drive
Tungsten carbide or diamond drill bits
Water
What tools to drill tile?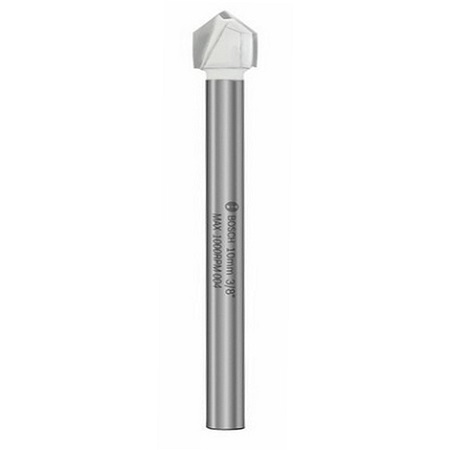 Above all, it is necessary to define the tools necessary for drilling the tiles:
a drill with a variable speed drive
a flat surface like chipboard or plywood on which to drill the tile if the tile is not fixed;
a tungsten carbide tile bit or a diamond bit for small diameter holes;
a tungsten carbide grain bell saw or a diamond bell saw;
a water sprayer
a metre stick and a pencil or a marker
How to drill tile without splitting it?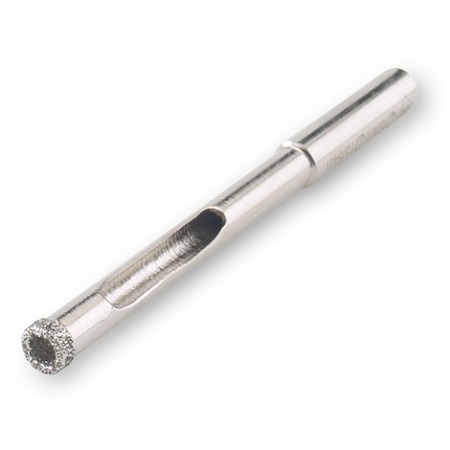 Any handyman may be forced to drill tiles to install a tap, switch, electrical outlet, spotlight or toilet. In most cases the floor tile is already laid so there is no room for error. Follow our advice to drill a tile without splitting it:
evaluate your different drilling points by plotting the measurements or by presenting what you want to fix
protect the tile from masking tape or clear adhesive - the purpose is to protect the tile from any slippage - and accurately mark your measurements;
wet your tile with the spray to soften it, if you drill tile is not laid, immerse it before placing in water - a lubricant can also be used;
drill at a slow rate constantly by moistening wick or bell saw regularly;
if you are drilling a tile that has not been laid, turn it over before piercing it and continue the drilling on the other side
To drill porcelain stoneware tiles, enamelled stoneware or solid mass tiles, it is necessary to have a drill with a diamond segment head.
To drill ceramic tiles, a tungsten carbide drill bit is generally sufficient.
The drilling is carried out preferably with a drill with variable speed and without percussion obviously!
And yes, the bell saws have a diameter of 63 mm specially for mounting boxes or electrical sockets!
More information
For do-it-yourselfers who are curious about know-how and want to choose the accessories related to drills, follow the advice of our editors and discover their Guides:

And to work safely:


More than drilling and using a metal detector if you're not sure of your shot!
Did you find this guide helpful?
Guide written by:
Sébastien, Rédacteur, Puy-de-Dôme 285 guides écrits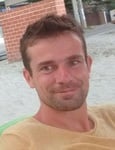 A l'issue d'études dans le commerce, j'ai appris par opportunité la profession de charpentier. Noble mais dur métier, les hivers et la pluie m'ont incité à descendre des toits et à pousser les portes d'une quincaillerie où sans grande surprise, je me suis retrouvé quincaillier.
De vis en boulon, j'ai travaillé au fil des années dans tous les rayons de magasins de bricolage où j'ai eu le loisir d'apprendre l'utilité et le fonctionnement de tout ce qui s'y vendait. Entre deux magasins, je n'hésitais pas à travailler comme serrurier, couvreur, menuisier ou dans le secteur industriel.


Mon expérience terrain conjuguée à mes connaissances techniques me permet de jauger le vrai du faux dans le choix des outils et équipements. Préférant restituer un conseil désintéressé à l'écrit que me répéter du lundi au samedi dans un magasin, il était naturel que je me dirige vers le métier de rédacteur.
The products related to this guide