How to drill glass?
Guide written by: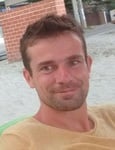 Sébastien, Rédacteur, Puy-de-Dôme
285 guides
The glass is drilled with a speed varying drill or a circular glass cutter depending on the diameter and thickness of the glass. For drilling glass without breaking it: tungsten carbide drill or diamond drill bit at the end of the drill. And to drill the glass easily: drilling smoothly and with water!
Important features
Tungsten carbide or diamond drill bit
Glass cutter
Circular glass cutter
How to drill glass easily?
It may be necessary to drill glass for several reasons: to make a lamp out of a bottle, to insert a light into a mirror or window, to make an aquarium etc. And drilling glass is a delicate operation where there is no room for error!
Before beginning, determine the type of glass. It may be thick or thin but cannot be either safety glass or tempered glass. The majority of glass has a thickness of between 3 and 8 mm.
Once your measurement is made with marker, you just need to follow our advice to drill glass step by step!
Tools for drilling glass

Small diameter holes
First of all, let's list the tools needed to drill glass:
a glass drill bit of tungsten carbide or better, a diamond glass drill bit;
a totally flat surface, chipboard or plywood where you can put the glass during drilling;
a flexible material such as rubber or cork to be slide between the flat surface and the glass to be drilled;
a water spray to cool wick and glass
a metre stick and a marker obviously!
Most glass wicks are given to drill ceramic and tile.
The fitting of the wick is cylindrical and of course, forget the percussion function of your drill!
Glass cutting for an aerator
If you want to
drill glass
to insert an autogyro type aerator, you will drill the glass with a
circular glass cup
not with the
drill
. The drilling of the glass is then easier since it consists of marking via the diamond wheel of the
glass cutter
.
Steps to pierce glass without breaking it
To drill thick glass, fine glass, and especially to drill glass without breaking it, you must proceed step by step and carefully.
Place your glass on a flat surface and at best rest it on a rubbery material - it is essential that the glass is flat.
Measure and transfer your measurement to the glass with the felt pen.
Wet your glass with the spray, this allows to cool the glass and the wick.
If you need to drill a large diameter hole, drill it first with a 3 or 4 mm diameter drill.
At low speed, drill slowly and steadily, with constant pressure, be sure to moisten glass and wick.
Before crossing the glass, turn it over, and continue drilling. This method of drilling ensures you do not damage the glass.
Tips
If you need to drill bigger, repeat the operation to the desired diameter. Nothing is easier than drilling glass without breaking it!
Water can be replaced by a small quantity of oil.
If you want to drill bottled glass, sea glass or frosted glass, the same drilling process is used. For non-planar surfaces, such as for drilling a glass bottle, you must hold it firmly – in a wooden vice, for example – to drill it safely. Filling the bottle with sand helps to absorb some of the vibration, drilling with water is recommended.
For
larger diameter
holes and
thick glass
- the glass cutter has its limits - a
diamond bell saw
is recommended. Same drilling process: surface place + water + drill with variable speed + slow speed and constant drilling.
How to drill glass to fix an aerator?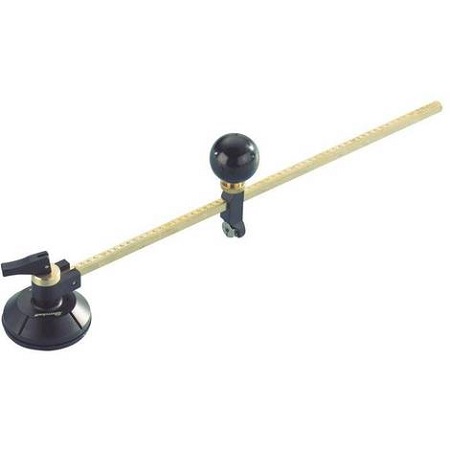 With a large diameter hole, you can drill your glass with a circular glass cutter. To make it, just follow our tips to cut a hole in your window!
Position your circular glass cutter on your glass that was previously laid on a flat surface - as shown above.
Mark the circle once that you want to cut.
Mark the inside of the circle in the shape of arcs of several layers of glass cutter - this time with a pen-type glass cutter - starting from the edges of the circle that you have traced to the middle.
Turn over your glass and tap on the back of the parts you marked until you hear the sound of the separation.
Continue tapping until the glass falls into different pieces.
Clean the edges of the glass if necessary - using sandpaper - and install the aerator
Advice
The use of sandpaper can harm the glass, use it with caution and with the protective gloves provided for this purpose.
Using the glass cutter several times on the same line is the best way to damage the diamond wheel. To properly mark your glass, apply firm and constant pressure on your entire route.
More Information
For do-it-yourselfers who are curious about know-how and careful to choose the accessories and drilling tools, follow the advice of our editors and discover their Guides:

And to work safely:
Did you find this guide helpful?
Guide written by:
Sébastien, Rédacteur, Puy-de-Dôme 285 guides écrits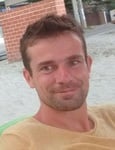 A l'issue d'études dans le commerce, j'ai appris par opportunité la profession de charpentier. Noble mais dur métier, les hivers et la pluie m'ont incité à descendre des toits et à pousser les portes d'une quincaillerie où sans grande surprise, je me suis retrouvé quincaillier.
De vis en boulon, j'ai travaillé au fil des années dans tous les rayons de magasins de bricolage où j'ai eu le loisir d'apprendre l'utilité et le fonctionnement de tout ce qui s'y vendait. Entre deux magasins, je n'hésitais pas à travailler comme serrurier, couvreur, menuisier ou dans le secteur industriel.


Mon expérience terrain conjuguée à mes connaissances techniques me permet de jauger le vrai du faux dans le choix des outils et équipements. Préférant restituer un conseil désintéressé à l'écrit que me répéter du lundi au samedi dans un magasin, il était naturel que je me dirige vers le métier de rédacteur.
The products related to this guide