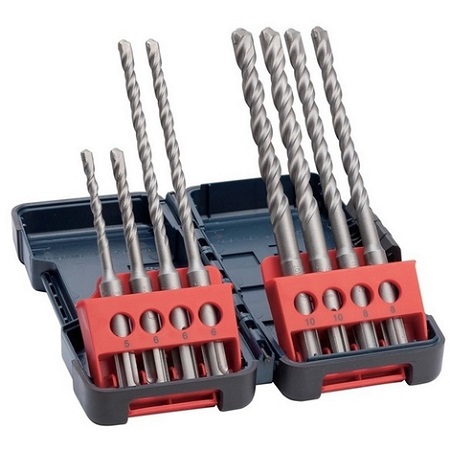 How to drill a wall?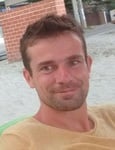 Guide written by:
Sébastien, Rédacteur, Puy-de-Dôme
316 guides
To fix a shelf, frame or table, it is essential to drill a wall, but drilling a concrete or stone wall is different from drilling a brick or chipboard wall. Percussion drill in hand and drill bit or bell saw at the end of the chuck, follow the guide and tips to drill a wall properly!
Drilling a wall: drill or perforator?
---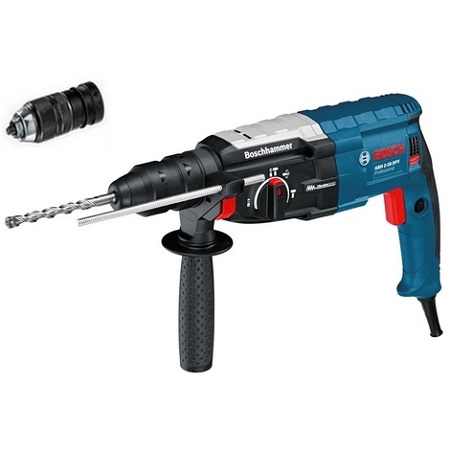 The choice of the tool for drilling a wall depends on the material to be drilled.
Between wooden partitions, plasterboard, decorative plasterboard and concrete, stone or granite carrier walls, any apprentice handyman easily understands that the tool to be used is different for each of them!
To get to the point, let's say that a drilling machine cannot drill any hollow materials and / or thin and / or light material - provided it is a percussion drill - and that the drill is reserved for the drilling of hard materials – actually very hard.
Explore the ManoMano catalogue
Percussion drill
Comparison of materials to be drilled
How to drill a concrete wall?
---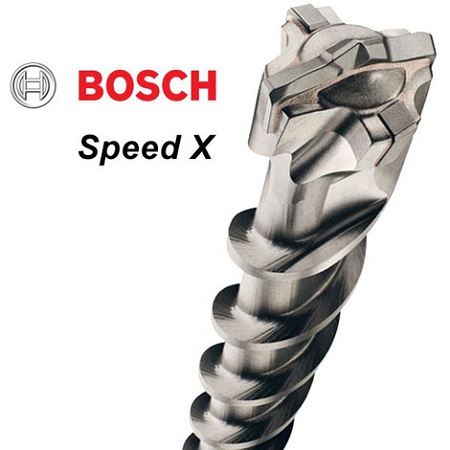 Concrete is a hard material and it can also be reinforced – concrete made of steel bars. Drilling a concrete wall with a percussion drill is possible, but it is easier to do with a perforator. If you drill a concrete wall with a drill, make sure it has a percussive mode and is powerful enough – forget the £20 drills!
To drill a concrete, stone or granite wall, in addition to a drill or perforator, you need a masonry bit. Again, forget the drill bits where the point is painted red at £5 a dozen. Instead, use a tungsten carbide drill bit depending on the diameter of the anchor you are going to use and your chuck – the drills are equipped with a spindle drill for a smooth-tailed drill bit and SDS chuck for a fluted nozzle.
To drill a reinforced concrete wall, use a carbide head with 3 or 4 cutting edges - also called bits. Drill straight of course; and carry out reciprocating movements to debouch the hole - evacuating the drilling residues.
If you want to drill a wall without dirtying anything, tape a folded sheet just below the location of the future hole or place a sheet of paper on the ground at the base of the hole. Most maniacs make a suction system by taping the hose from the vacuum cleaner to the drill or less ridiculous, they make another super handyman hold it!
Explore the ManoMano catalogue
Chuck
How to drill a brick wall?
---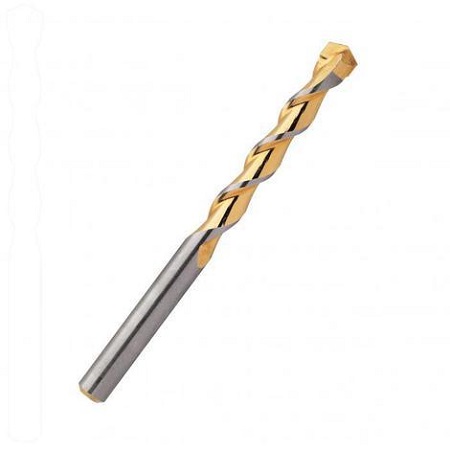 A percussion drill can drill a brick wall without difficulty. Again, you must use a powerful percussion drill – if the brick is solid – and equipped with a variable speed regulator. Put on a tungsten carbide drill and think about protecting your eyes from any projection with protective glasses. If the brick is hollow, you can drill without percussion as the walls are thin.
Drilling a brick wall is messier, clean the dust with a hoover instead of a sweeping brush – the brick type. And if you want to drill tiles, forget your drill's percussion mode and use a tip-shaped wick – which has the advantage of not slipping and not cracking the tile. You start by drilling at minimum speed and then accelerate.
Explore the ManoMano catalogue
Tip-shaped wick
How to break a wall in a placo?
---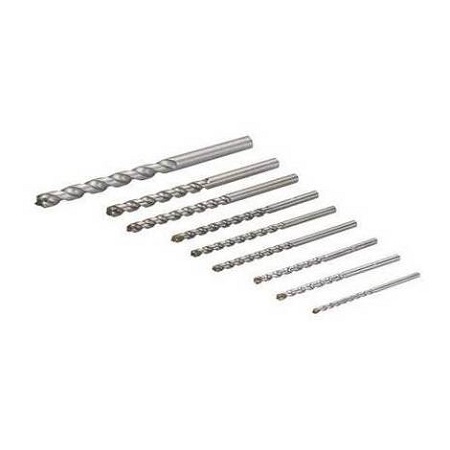 Plasterboard is easily drilled and you don't need to use the percussion mode of the drill. Set the drill speed to the minimum and drill straight!
If you don't have a drill and you just want to drill the plasterboard to fix a frame or a table, there are self-drilling dowels that just screw into the plasterboard with a little force. For the rest, it's material drill bits and dowels!
The dowel pliers aren't needed for the smaller dowels: take the screw, apply a little force and it folds!
Explore the ManoMano catalogue
Dowel pliers
How to drill a wooden wall?
---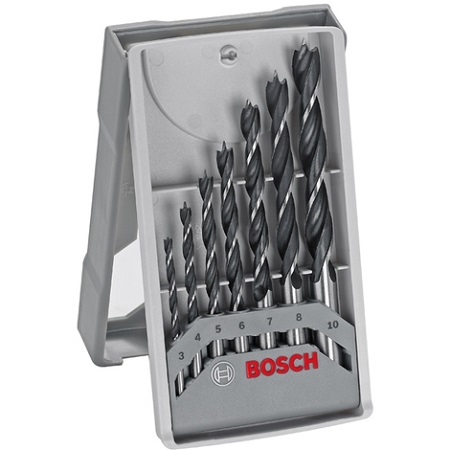 Nothing could be simpler, with a wick. Do not try to drill a wooden partition with a metal drill bit or a masonry drill bit, you will burn the wood - and you will blacken it.
There are two different types of wicks: spiral wicks and flat wicks.
Spiral wicks are the most common, flat wicks are mainly for large-diameter and small-diameter holes. As when drilling a concrete or stone wall, consider clogging the hole as you drill.
Explore the ManoMano catalogue
Wick
Drilling a wall: tips and tricks?
---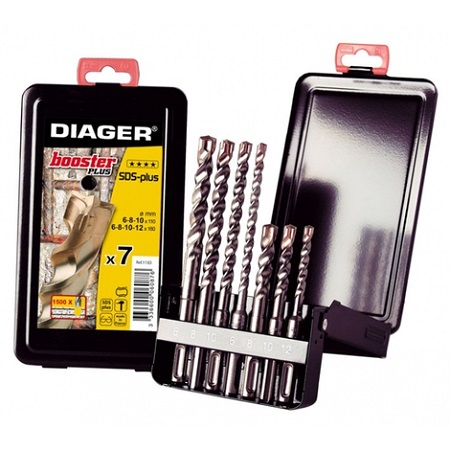 Drilling a wall to install a VMC, to pass a cable, to install aeration: drilling a wall is a situation that often arises because there are many scenarios.
If masonry drill bits, or more commonly, material drill bits are useful for drilling small holes, bell saws are useful for larger diameter holes – passing of ducts and ventilation.
If you do not have a depth guide on your drill or perforator, you can mark your drill bit with scotch tape to limit the drilling depth - this saves you from landing at the neighbour's house!
For drilling tiles, putting a little bit of masking tape or transparent scotch tape where you drill avoids slipping and scratching the tiles.
Do not hesitate to change your angle of view. Hold your drill or perforator at arm's length and shift to one side, so you better judge the perpendicularity of the angle created between the bracket and the drill bit.
Explore the ManoMano catalogue
Bell saws
More information
For do-it-yourselfers who are curious about know-how and want to choose the accessories related to drills, follow the advice of our editors and discover their Guides:
And to work safely:
How to choose protective gloves?
How to choose your protective eyewear?
Guide written by:
Sébastien, Rédacteur, Puy-de-Dôme, 316 guides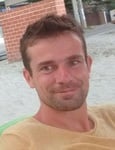 A l'issue d'études dans le commerce, j'ai appris par opportunité la profession de charpentier. Noble mais dur métier, les hivers et la pluie m'ont incité à descendre des toits et à pousser les portes d'une quincaillerie où sans grande surprise, je me suis retrouvé quincaillier. De vis en boulon, j'ai travaillé au fil des années dans tous les rayons de magasins de bricolage où j'ai eu le loisir d'apprendre l'utilité et le fonctionnement de tout ce qui s'y vendait. Entre deux magasins, je n'hésitais pas à travailler comme serrurier, couvreur, menuisier ou dans le secteur industriel. Mon expérience terrain conjuguée à mes connaissances techniques me permet de jauger le vrai du faux dans le choix des outils et équipements. Préférant restituer un conseil désintéressé à l'écrit que me répéter du lundi au samedi dans un magasin, il était naturel que je me dirige vers le métier de rédacteur.