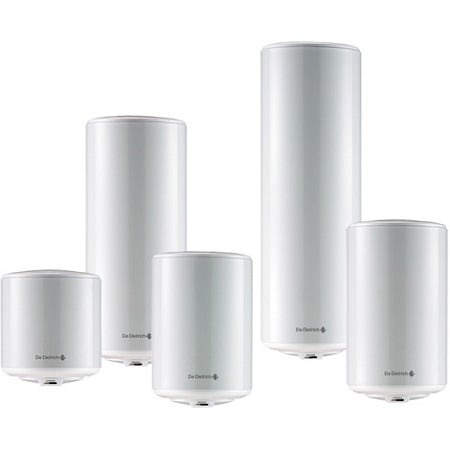 How to drain a direct hot water cylinder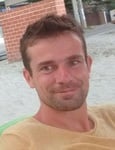 Guide written by:
Sébastien, Rédacteur, Puy-de-Dôme
343 guides
Your storage water heater needs to be drained before you attempt to descale the system. Essential for avoiding limescale build-up at the bottom of the tank, this process will help to protect the components and prevent leaks. Draining your water heater also ensures it lasts longer and should be done before each winter!
Why drain your electric water heater?
Hot water cylinders, or storage water heaters, shouldn't be emptied just for the sake of it, but there are a few situations where this process is necessary; for example, when descaling the cylinder or replacing a heating element. You will also have to drain your water heater if it hasn't been used for a while, which is often the case in second homes or when moving house. This process helps to prevent sediment from building up inside the cylinder.
It's a good idea to drain and descale your direct hot water cylinder once a year. You can use this opportunity to inspect the various components of the water heater (element(s), thermostat and anode rod) and to remove limescale.
The advantages of draining and descaling a water heater  
---
Draining and descaling your electric water heater can prevent breakdowns and help to extend the service life of your system. Removing limescale sediment that has settled at the bottom of the cylinder will have benefits for several components:
heating element(s): should be cleaned using a mild limescale remover and a metal brush;
anode rods: will reduce the amount of wear on this part whether you have a sacrificial, impressed current or hybrid system;
tank: will prevent corrosion and micro cracks in the cylinder;
thermostat: will help to protect the probe from limescale deposits that could otherwise lead to false temperature readings;
this process will also help to reduce your electricity bill because a water heater covered with limescale will use up around 10% more energy than a clean one!
Explore the ManoMano catalogue
Anode rods
Draining a water heater in 5 steps
Draining a hot water cylinder is relatively simple. A good way to do so is to cut off the electricity and water supply to your water heater the day before you plan to drain it. This will mean you will use up all the water remaining in the cylinder which will help to save water and energy! Otherwise, you can drain your hot water cylinder whenever you like by following five easy steps. Quick tip: have a bucket and mop at the ready to clear up any splashes!
1. Turn off the electricity supply
---
Cut off the power to the water heater by switching the circuit breaker at the fuse box.

2. Isolate the water supply
---
Turn off the water supply to the hot water cylinder so that it does not fill up as it is drained.
 3. Relieve the pressure
---
Open the pressure relief valve and turn on a hot water tap in the house to relieve the remaining pressure.
4. Open the drain valve and drain
---
Locate the draincock at the base of the cylinder. You can either place a bucket beneath the drain valve or attach a hose to the end of the valve.
5. Close the drain valve
---
When the water heater has finished draining, close the pressure relief valve and drain valve. You can now turn the water supply back on using the shut-off valve and flip your circuit breaker to the on position. Your water heater is now drained!
More information
For more information on water heaters, check out the following guides:

Guide written by:
Sébastien, Rédacteur, Puy-de-Dôme, 343 guides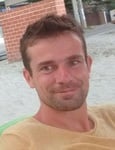 A l'issue d'études dans le commerce, j'ai appris par opportunité la profession de charpentier. Noble mais dur métier, les hivers et la pluie m'ont incité à descendre des toits et à pousser les portes d'une quincaillerie où sans grande surprise, je me suis retrouvé quincaillier. De vis en boulon, j'ai travaillé au fil des années dans tous les rayons de magasins de bricolage où j'ai eu le loisir d'apprendre l'utilité et le fonctionnement de tout ce qui s'y vendait. Entre deux magasins, je n'hésitais pas à travailler comme serrurier, couvreur, menuisier ou dans le secteur industriel. Mon expérience terrain conjuguée à mes connaissances techniques me permet de jauger le vrai du faux dans le choix des outils et équipements. Préférant restituer un conseil désintéressé à l'écrit que me répéter du lundi au samedi dans un magasin, il était naturel que je me dirige vers le métier de rédacteur.
The products related to this guide