How to descale your pressure washer
Guide written by: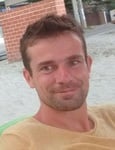 Sébastien, Rédacteur, Puy-de-Dôme
308 guides
Pressure washers may suffer from limescale build-up over time, especially if you live in an area with hard water. In order to descale your motor, handle, nozzle and lances, you will have to use an anti-limescale product. Before you start disassembling your pressure washer, read on for our top descaling tips!
Important features
Anti-limescale products
Drill pump
Causes and effects of limescale build-up
---
Limescale
tends to clog up pipes, valves and any other equipment that comes into contact with water.
Hard water can cause damage to your
pressure washer
, resulting in:
loss of pressure or flow;
loss of watertightness;
blockages, etc..
Descaling
If you're looking to descale your pressure washer, you have two options:
Partially dismantle the pressure washer and accessories and clean everything with white vinegar or another anti-limescale product;
Run white vinegar or another anti-limescale product through the pressure washer instead of water.
Disassembling your pressure washer
Given the number of brands out there –
Kranzel
,
Karcher
,
Lavor
, to name but a few big-name companies – it's tricky to set out a one-size-fits-all procedure. While the components of different types of pressure washers perform the same functions, their
materials
,
assembly type
and fittings vary between models and brands.
Main steps for removing affected parts
---
It is possible to access the inner mechanism of most pressure washers. However, this will require some DIY expertise.
Remove the casing which will be fixed to the frame by Phillips or Torx head screws. When removing the outer casing, be sure not to pull out any electrical wires; you will need to disconnect these using their colour coding.
Locate the pump head (identify this by the water inlet nozzle).
Unscrew the pump head.
Descale the valves using an anti-limescale product.
Descaling pressure washer attachments
Nozzles, hoses, lances and spray guns
can also be descaled by
soaking
and / or
disassembling and washing
.
The main thing, as always, is to remember how to put your equipment back together! Of course, you should also take care to avoid breaking the plastic clips that
hold the device together
or damaging the seals.
Explore the ManoMano catalogue
Nozzles, hoses, lances and spray guns
Descaling your pressure washer without disassembling it
This option is suitable for most pressure washers and involves running an anti-limescale solution through the water circuit. To do this, you will need:
An anti-limescale solution, such as white vinegar;
A bucket;
Two 50 cm spray hoses: one with a quick connect at one end, and the other fitted with a serflex-type screw clamp.
Descaling in 7 steps
---
The hose with the quick-connect end is attached to the water supply nozzle and the other end is immersed in a bucket filled with an anti-limescale solution.
The hose fitted with the screw clamp is connected to where the hose usually connects to the handle and the other end is also immersed in the bucket.
Start the descaling process by running the pressure washer for short bursts of one minute separated by 30-minute gaps, to allow the anti-limescale solution to take effect.
Then, switch the pressure on for one minute to activate the pump and suck up the anti-limescale solution from the bucket.
You'll need to have several litres of anti-limescale solution in the bucket and to keep the supply hose well immersed so as not to disable the pump by letting in any air. The second hose simply drains the solution so it can be recirculated.
Repeat this process a dozen or so times and then rinse the pressure washer so that the anti-limescale solution doesn't cause any damage; simply run water through your washer for several minutes.
To encourage the anti-limescale product into the pump, you can attach a drill pump onto the hose to pressurise the solution.
Tips for descaling
Pressure washers that come with a detergent can be cleaned using an anti-limestone solution instead (either into the compartment designed for this purpose or using a bucket as described above).
Other washer attachments can be cleaned by disassembling and soaking (spray gun, nozzle, lance, etc.).
Safety features
Some pressure washers are equipped with a safety feature that prevents the pump from operating if the incoming water pressure is low or non-existent. To deal with this issue when cleaning as described above, you'll need to pressurise the anti-limescale solution using a drill pump. If descaling using this method, you don't need to run the pressure washer.
Applying an anti-limescale magnetic to a copper water supply pipe will reduce the amount of deposits that get into your pressure washer. Consider taking this inexpensive preventive step to avoid faffing about with buckets in the long run!
More information
Follow the links below for advice on related accessories and more helpful guides:
Guide written by:
Sébastien, Rédacteur, Puy-de-Dôme 308 guides écrits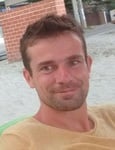 A l'issue d'études dans le commerce, j'ai appris par opportunité la profession de charpentier. Noble mais dur métier, les hivers et la pluie m'ont incité à descendre des toits et à pousser les portes d'une quincaillerie où sans grande surprise, je me suis retrouvé quincaillier.


De vis en boulon, j'ai travaillé au fil des années dans tous les rayons de magasins de bricolage où j'ai eu le loisir d'apprendre l'utilité et le fonctionnement de tout ce qui s'y vendait. Entre deux magasins, je n'hésitais pas à travailler comme serrurier, couvreur, menuisier ou dans le secteur industriel.

Mon expérience terrain conjuguée à mes connaissances techniques me permet de jauger le vrai du faux dans le choix des outils et équipements. Préférant restituer un conseil désintéressé à l'écrit que me répéter du lundi au samedi dans un magasin, il était naturel que je me dirige vers le métier de rédacteur.
The products related to this guide