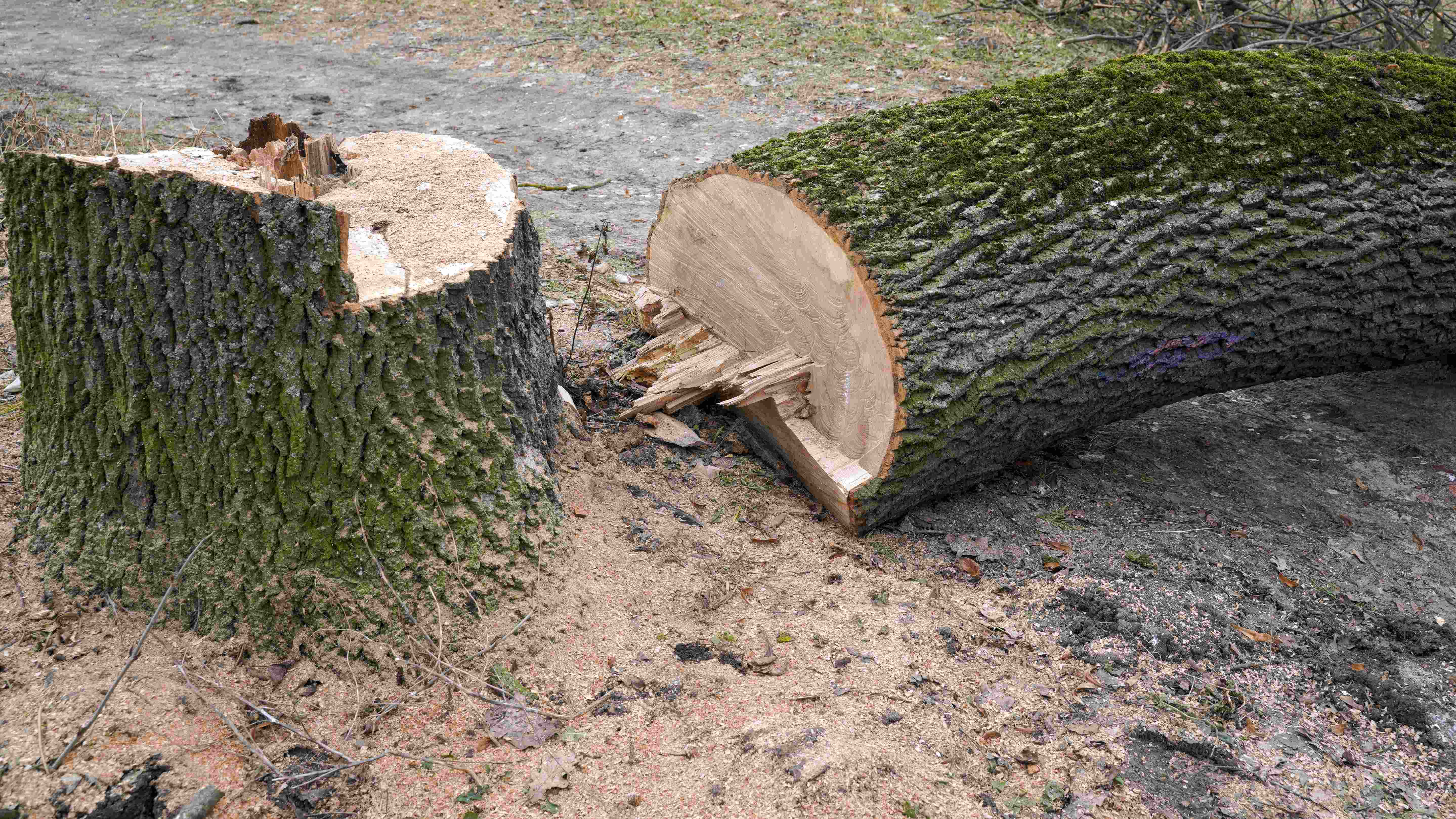 How to cut down a tree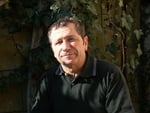 Guide written by:
John, Passionate gardener, Cambridge
61 guides
If you want to chop down a tree, you'll need to get your hands on a chainsaw, wedge, sledgehammer and safety wear including gloves and a hard hat. To ensure your tree falls in the right direction, you'll need to cut a notch and a felling cut in the trunk. Once your tree is down, you can start tackling the branches. 
Important features
Checking your surroundings
Organising your workspace
Cutting down the tree
Chopping branches
Cutting down trees: a delicate operation
You might find yourself needing to cut down a tree for any number of reasons. For example:
the tree has grown too large;
the tree is diseased;
you are changing the layout of your garden;
you need wood for burning.
A tree may also have to be felled if it appears in danger of falling after a storm or high winds. But chopping down a tree isn't something that should be taken lightly: it's a dangerous operation and even more so for anyone who isn't used to handing a chainsaw. Please note that the following advice only applies to fairly small trees that don't pose any obvious problems. 
Steps 
Checking your surroundings
Organising your workspace
Cutting down the tree
Chopping branches
Required skills 
---
You should be used to handling a chainsaw and know how to maintain your tool (sharpening the blade, adjusting chain tension, etc.). Before you attempt to fell a larger tree, you need to be sure that you have plenty of experience chopping down small trees.
Time required
---
Can vary widely: 1 to 4 hours depending on the size of the tree.
Number of people required
---
Ideally two people: one person to do the cutting and another to keep a watch from a distance in case any problems arise.
Tools and equipment
---
Petrol-powered chainsaw with enough power and a long enough guide bar to match the diameter of the tree.
Tree felling lever or two or three plastic or aluminium wedges. Do not use harder metal wedges in order to avoid damaging the chainsaw blade if it accidentally comes into contact with the wedge.
Sledgehammer
Personal protective equipment (PPE)
---
Hard hat
Safety shoes
Workwear and safety trousers
Helmet with face protection or safety goggles
Please note: this is a non-exhaustive list; be sure to match your personal protective equipment to the job at hand.
Explore the ManoMano catalog
Brush hooks
1. Checking your surroundings
---
Evaluating the area surrounding the tree is a very important step. You'll need to start by determining the direction in which the tree will fall and this depends on two main factors.
The shape of the tree and how it naturally leans. If the tree has more volume on one side, this will affect the direction in which it falls.
The area surrounding the tree; create an imaginary perimeter extending out the length of the tree and consider any obstacles that might get in the way such as other trees, buildings, roads or electrical cables.
You'll also about to think about the wind and any uneven ground which could lead the tree to shatter, roll or bounce back as it is cut. If you have any doubts at all as to the direction in which the tree will fall – for instance if you suspect the tree might cause damage or fall onto a road – you will need to call in a professional.
2. Organising your workspace
---
Clear the area surrounding the tree in the direction of fall using a brush hook or brushcutter.
Clear enough space in the opposite direction to make a path where the tree can be cleared.
Cut all low branches up to a height of 1.5 metres.
Explore the ManoMano catalog
Brushcutter
3. Cutting down the tree
Cutting a notch
---
A notch should be cut into the tree trunk on the same side as the tree will fall; start by creating an angled cut of at least 45° into the tree at a depth of around a third to a quarter the overall diameter of the trunk. You should work your saw in a downwards motions.
Make a horizontal cut underneath the deepest point of your cut until the two cuts meet. At this point, you should have created your notch; simply remove the material from the notch.
Making a felling cut 
---
On the opposite side of the trunk, make a horizontal cut around 3 cm higher than the bottom of the first notch: this is your felling cut. As your felling cut gets closer to the notch, it will gradually open up and the tree will start to lean forwards. This is the moment when you need to stop sawing and move a few metres back to allow the tree to fall by itself making sure never to take your eyes off the tree.
As soon as the chainsaw is sufficiently engaged, it's a good idea to insert one wedge into the felling cut to ensure your guide bar does get wedged in the cut.
Please note: trees sometimes twist around on themselves before falling which will make the tree fall in a different direction than planned. Be careful!
4. Removing the branches
---
Once your tree is on the ground you should set about removing all its branches. This part of the process usually takes longer than actually felling the tree.
Start by removing all the small leafy branches and end with the thickest branches. Remember: this step is just as dangerous as the felling itself as breaking the tension of the branches can result in a 'catapult' effect which can be very hazardous. You may also run into issues like chain kickback or a pinched blade.
This task is easier with a shorter guide bar (10 to 15 inches).
If the trunk or branches are pressed into the ground make another notch around a third of the way into the trunk then cut from above; this will prevent your chainsaw getting stuck underneath the weight of the tree.
Always work using a well-sharpened chainsaw blade; the wood chips should be large. As soon as they begin to get a bit finer, your chainsaw needs to be sharpened – don't wait until they become sawdust!
Guide written by:
John, Passionate gardener, Cambridge, 61 guides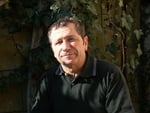 When I was young, I was already working in the family garden. Perhaps that is where my interest in plants and gardening came from. So, it was logical for me to study both plant biology and agronomy.   At the request of various publishers I have, over twenty-five years, written many books on the subject of plants and mushrooms (a subject that is close to my heart).They were mostly identification guides at first, but shortly after they were about gardening, thus renewing the first passion of my childhood.   I have also regularly collaborated with several magazines specializing in the field of gardening or more generally in nature. There is no gardener without a garden, I have cultivated mine in a small corner of Cambridge for the last thirty years and this is where I put into practice the methods of cultivation that will I advise you in as well.
The products related to this guide