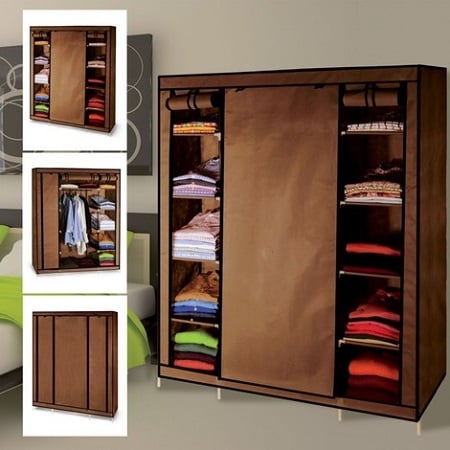 How to create a dressing without spending too much?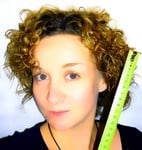 Guide written by:
Anne, Painter, Cambridge
32 guides
Fashioning your dream dressing on a small budget implies a customization of furniture, DIY skills and more DIY skills. It can be anything from a dressing that is used as a divider, to make the best use of the room's space to even using the space under the roof or stairs. We have complied all our tips and tricks for creating a stylish, cheap and homemade dressing!  
Dressing: determining where to put it
---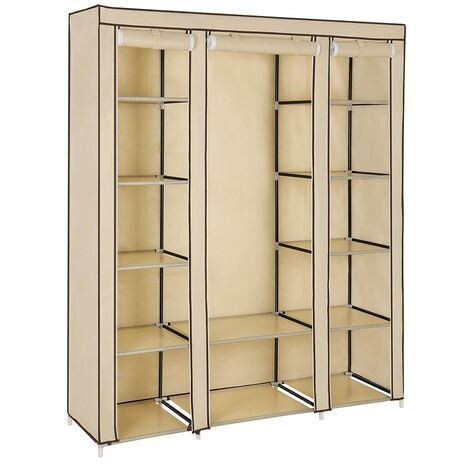 Before deciding how to create your dressing, it is crucial that you determine exactly where it will go.
The fact that dressing have become a primary component of the modern bedroom is becoming more and more obvious. While its role is largely functional, a dressing can also be be used as a decorative piece, adding its own charm to the room. In small apartment or studio style spaces, a dressing can be installed as a divider to separate the living space (living room - dining room) from the sleeping area (bedroom).
If you have the luxury of designating an entire room for this purpose, even better! Put up shelves along the walls and add cabinets or a horizontal unit that can be used for both storage and extra bench seating. You can choose to decorate it with rectangular cushions or pads with wick or fabric baskets, which are then used as drawers. A simple rod can be turned into wardrobes, while your choice of different furniture will give the room an added decor, on top of the functional role. If you lack space, not to worry, there are many solutions that can be put into place to optimize small spaces.
Explore the ManoMano catalogue
Shelves
Dressing: why not under the stairs?
---
If you have some empty space under the stairs, why not use it as your new dressing? It is the perfect place to incorporate a wardrobe or some shelves to create a makeshift cupboard. A few fixed medium planks here and there, a curtain rod or two and the trick is done! Now you can concentrate on finding creative storage boxes to organize any mess.
Practical and economical, velcro tape is ideal for being able to hang a curtain, even on a sloping surface. The velcro tape's fuzzy side is fastened under the stairway, with the rough part stitched to the curtain. If sewing isn't really in your wheelhouse, you'll be relieved to know that it's also possible to opt for velcro tape adhesive, ideal for curtains as long as they aren't too heavy. Although easy to set up, this configuration does not allow the curtain to slide, so it's best to separate the curtain in several sections to have multiple ways of accessing the space.
Explore the ManoMano catalogue
Curtain
Using an attic as a dressing
---
The attic presents the dual advantages of being often undeveloped, and offering an ideal space, with more than enough room for everything. While it is possible to purchase and install integrated closets, they are quite expensive in comparison to the many storage solutions you can put in place yourself. All it takes is a few curtain rods, some shelves and your spaciousand unique dressing room is ready!
It's also quite feasible to lay a track down along the length ofthewall to add a sliding system of rails and rollers. If that's too much work, simply fix a rod along the top to hide your shelves with a stylish curtain. The use of sliding storage bins is also highly underrated, as these small, practical accessories will revolutionize your dressing!
Explore the ManoMano catalogue
Curtain
Use a dressing as a room divider
---
Using the dressing as a partition to separate different spaces is a good approach for maximizing storage capacity.
For this configuration, it's best to go with a storage system that is both convenient and discreet: cupboards are used in this case, generally organized with storage boxes.
You can also build a frame that conceals any cupboards, shelves or storage rods. Make use of bright colors by painting the frame to add a real decorative touch. You can also put in additional shelving on the living room side or paint the frame's surface with slate paint for a unique decor.
Explore the ManoMano catalogue
Painting
Dressing on a budget: recycle, reuse accessories and DIY
---
The storage furniture that you already own can be re-used and dispered around the room in order to accentuate and bring more functionality to your dressing. Elements like curtain rods, that are adapted to hang your clothes, or baskets and storage boxes are prized for both their practical and decorative qualities. Shelves can also be fixed at different heights depending on the frequency of use, suitcases can be held up with brackets to serve as a clever storage option and even laundry baskets are useful, placed strategically around the room.
For a unique dressing, nothing is stopping you from going on the hunt for old furniture. Be it a wooden coat stand or iron hooks for your coats, a large wooden chests to store any imposing linens (quilts, bed linen, etc), old Leather suitcases, iron lockers...everything you need for a perfectlyvintage effect!
For a coordinated, refined and stylish result, you can also paint all the furniture of the same hue as the wall to better blend in with the decor.
Decor tip: DIY jewellery holder in 5 steps
All it takes to create a jewellery holder is a board, a frame and some pegs!
1. Collect or buy an inexpensive oversized picture frame - of which you will keep only the frame. Any handy craftsman can easily make the frame themselves with a wood base, a mitre box and a saw. For those who do not want to use wood, cuttable polystyrene skirting boards are less expensive to buy (but they will require a 45° cut-out template if you wish to avoid the purchase of a mitre box).
2. Remove the glass partition and replace it with a board of the same size - a medium-sized board of 9 or 12 will normally do.
3. Paint the frame and board as you see fit- decorative paint, wax, gilt cream, etc.
4. Insert the pegs in a regularl or irregularl pattern depending on what type pf jewels you are going to hang. Drill the holes with a borer or drill and attach a ring underneath of the board to hang it.
5. Glue the frame to the board with wood glue or by using a glue gun, then simply wait a while to let it dry before adding the jewellery.
Explore the ManoMano catalogue
Gilt cream
More Information
Accumulating personal possesions and clothes is easy, organizing them is another story! For more ideas, follow the links below for related accessories, advice from our editors and more helpful guides:
Guide written by:
Anne, Painter, Cambridge, 32 guides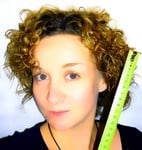 After 8 years of trade, I turned professional: I trained myself to be a painter and carpet layer either solo or with 16 years old comrades. 9 months later, following vocational school, my registration in Trades Directory, and the label 'Artisan' in hand, I created my company. And since then, I don't even touch my brushes. I'm a self-taught DIYer and decoration enthusiast, I love to find and restore furniture and to create unique decoration elements. I completed the restoration of my sister's house, this was last summer, with my niece: electrical, tiling, finishing, plasterboard...we did it all. And today, if I can share my experience I'm happy to do it. A total DIY enthusiast joke: 'What's the difference between a clown and a DIY enthusiast? A sense of humor.' Good Luck.  
The products related to this guide