How to clean your terrace
Guide written by: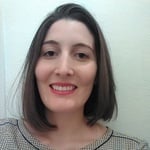 Pauline, Self-taught handyman, Leeds
80 guides
Cleaning your terrace is an absolute must if you want to make the most of the sunny weather. From exotic wood to tiles, each terrace has its own specific care needs. Here's our guide to getting your wooden, stone or tiled terrace looking as good as new before summer hits!
Important features
Materials
Cleaning tools
Cleaning products
Cleaning up your terrace: the main steps
Before you start, you'll need to roll up your sleeves and clear the terrace of
garden furniture
,
parasols
,
storage boxes
or any other
items
you may have lying around. Once the area
has been cleared
, all that remains to do is:
Sweep the space from top to bottom;
Remove any weeds by hand or using an environmentally friendly weed killer;
Clean the floor and walls using a scrubbing brush or a pressure washer used on a low pressure setting at a distance of at least 50 cm to avoid damaging coated surfaces (this generally applies to tiles);
Remove any sap, rust or general stains.

To help protect the environment, it's best to try to use natural weed killers or to work by hand – you might be surprised by what you can achieve with your fingers and thumbs! Nonetheless, a variety of weeding solutions is available, including:
Ready-to-use organic weed killer: a ready-mixed weed killer made from pelargonic acid;
A natural, homemade weed killer solution: made of water, iodised salt and white vinegar or boiling water.
Cleaning a stone or tiled terrace
Once properly swept, tiled terraces should be washed using the same products as you would apply indoors. Otherwise you can use
baking soda and diluted black soap
.
Stone terraces can be cleaned using a bit of washing up liquid and water. This an effective and inexpensive solution and, afterwards, you will simply need to hose down the area well using cold water. To protect the stone, you may want to use a special solution designed to maintain its appearance. You can even use a waterproofing product.
Depending on the quality of the joints, it's probably a good idea to avoid going over them with a pressure washer. Instead, you can use a stiff broom to avoid dislodging any pieces of stone or cement.
Quick tip for removing sap: use some standard household alcohol and a cloth to wipe the stain then rinse with clean water.
Cleaning a wooden deck
In order to clean your wooden deck quickly and efficiently, you can:
Wash with black soap, using 4 tablespoons to every 10 litres of water. Rinse using plenty of water;
Use diluted washing up liquid (if possible, use an environmentally friendly product to avoid damaging any surrounding plants), then rinse thoroughly;
Apply a wood cleaner according to the manufacturer's recommendations.
Wooden terraces made from materials like teak (a highly resistant exotic wood) require a thorough cleaning once or twice a year. Remember that it is important to brush in the direction of the wood fibres to properly remove any dried organic deposits (soil, leaves, insects, etc.).
Additional steps for maintaining your wooden deck
Once your wooden deck is clean it may be necessary to apply a treatment to the wood order in order to restore its original colour and to protect it from the sun, mould and insects.
When this step is complete, it's worth remembering that that there are similar guidelines for maintaining your garden dining set. Just like with your deck, you should apply a wood cleaner or brightener and finish off with an oil or saturating oil (a type of wood oil that soaks into the wood and helps to restore colour). These tasks should be done once a year.

Most modern wooden decks are made of rot-resistant woods (like teak) that are also naturally resistant to insects. However, if the deck is old and made from a non-exotic wood variety, you will need to protect it against parasites.
Now you're armed with all the necessary knowledge to tackle your wooden, tiled or stone terrace. All that's left to do is apply one final ingredient: a spot of elbow grease!
More information
To find out more about garden design and decoration, follow our editors' advice and check out our other guides:
For more unique ideas and inspiration, have a look at the following guides:
Did you find this guide helpful?
Guide written by:
Pauline, Self-taught handyman, Leeds 80 guides écrits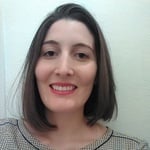 I'm a dog trainer by profession, but every weekend I put the whistle down and pick up a tool. The trainer mindset is not so easy to set aside - whether with four-legged or two-legged friends, I love giving advice!

I've been a huge DIY enthusiast for as long as I can remember. I grew up in a house where the whir of the sander was the soundtrack to my weekends - not very relaxing, but always satisfying! DIY challenges our brains as well as our brawn. I've worked hard to teach myself the basics of DIY, decorating and customising furniture. That said, I love what I do. DIY is a way of life, and the tools you learn aren't just the ones you can hold in your hands.

I'm as passionate about animals as I am about DIY, and it's my goal to pass that passion on to others. I know that for some, understanding animal behaviour is as much of a puzzle as figuring out which tool is best for the job. That's why I offer guidance to pet owners specifically - because home is where the heart is for humans and animals alike!

So now that I've introduced myself, it's time to do some DIY - dog or cat sidekick optional!
The products related to this guide