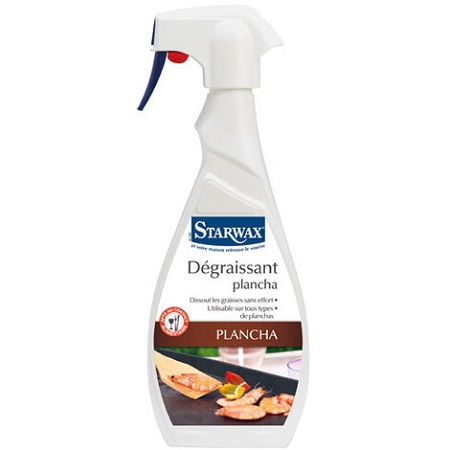 How to clean your plancha?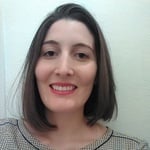 Guide written by:
Pauline, Self-taught handyman, Leeds
89 guides
The plancha, an up-to-date alternative to the conventional barbecue, is taking the market by storm. If you're looking for a nutritious, flame-free outdoor cooking method, you'll love it. BUT how do you keep the cooking surface spotless and sizzling for years to come?…
What cleaning products to use on your plancha?
---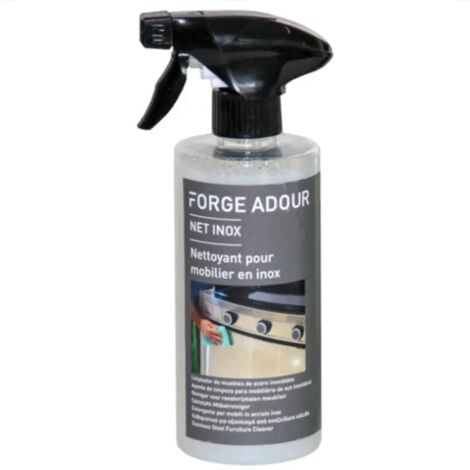 It's possible to get a special plancha cleaning product that's applied as soon as the surface is cool. Just spray a hand's length from the cooking surface, leave it to act, then scrub with a sponge (avoid using the scourer side). Finally, wipe away the residue with a damp cloth. Bear in mind that using a special product on your plancha can become expensive as an everyday cleaning method.
Did you know?… Using cold water or ice cubes avoids the need for any cleaning products. While the plancha is still hot, pour on the water to loosen the food residue and then sluice into the grease tray.
The white vinegar trick is also a favourite with the professionals. Its odour-neutralizing action lets you go from savoury to sweet without leaving a trace, as well as removing food residue and grease.
Top tip: always clean immediately so you don't end up having to scrape and damage your plancha surface!
Explore the ManoMano catalogue
Sponge
What's the best equipment for cleaning a plancha?
---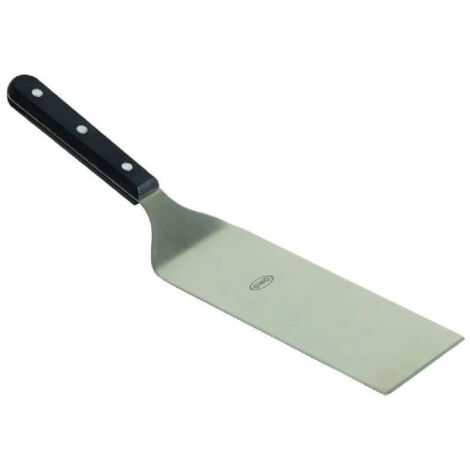 A basic charcoal barbecue can just be emptied and scraped, but sadly the same doesn't go for a plancha if you want to avoid damaging it.
The one absolutely essential utensil here is a plancha spatula, specially designed to loosen and remove residue from the cooking surface. With its shape and material specially suited to the plancha's smooth finish, this spatula leaves no scratches, prolonging the lifespan of the non-stick surface. Just make sure the edges aren't too sharp.
As well as the spatula, you should always have a sponge on hand, as well as kitchen roll and oil to prepare the cooking surface for its next use.
Explore the ManoMano catalogue
Spatula
Advice for maintaining your plancha
---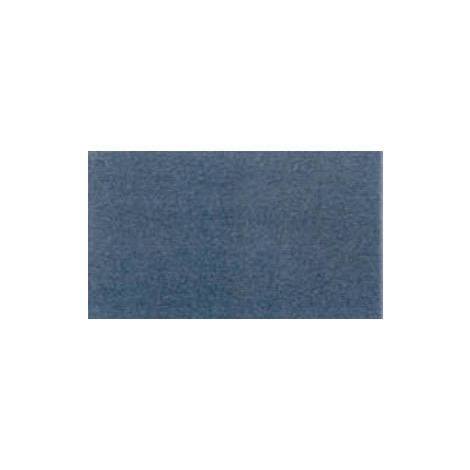 Planchas can come with various types of cooking plate. Depending on the material, recommended maintenance will vary:
Rolled steel: use plenty of oil when cooking
Enamelled steel: best cleaned with water or vinegar
Stainless steel: anything goes in terms of cleaning products (corrosion resistant)
N.B. Don't use a wire brush (or wire wool) like you would on a charcoal barbecue.
As for the grease tray, it will come up nicely either in the dishwasher or under a jet of pressurized water – where the pressure acts to shift tough stains. The white vinegar trick also works a treat on the grease tray in particular.
To save yourself effort, remember to clean your plancha after every use. It's better for the material, for one, and also for your health since it limits toxic substances in your food!
Learn more about barbecues and outdoor cooking...
Guide written by:
Pauline, Self-taught handyman, Leeds, 89 guides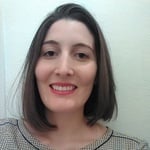 With a handyman-father, I grew up with the soft sound of the sander and hammer on weekends. I am both manual and cerebral (yes, it is possible.), I learned the basics of DIY and the customization of furniture because I was passionate. The salvage mentality is a true way of life that allowed me to know how to use all the tools and products needed to give something a second life, from sander to varnish. I have two favorite activities: the transformation of old furniture and decoration tips. I am always ready to lend a helping hand to revamp a table or to restore a mirror that was intended for the trash that will become a friend's centerpiece. I'm convinced that it's possible to reinvent an interior by small, regular modifications, I constantly research low-cost, test ideas.
The products related to this guide