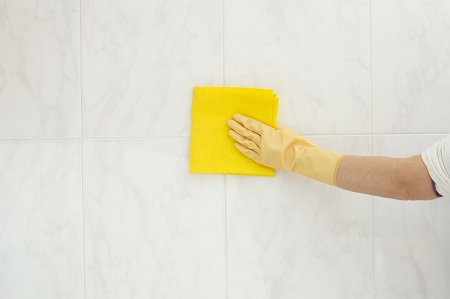 How to clean tile grout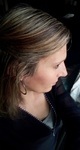 Guide written by:
Kate, Flooring Expert, Swansea
1 guides
Tiles are great for flooring and walls as they tend not to change much over time. That said, grime, limescale or mould can build up on your grout. But before you remove and replace it, it's best to start by giving things a really good clean. Follow our guide for step-by-step advice on how best to clean your tile grout.
Important features
Cleaning grout using white vinegar and bicarbonate of soda
Scrubbing grout with a magic eraser sponge
Using an old toothbrush and toothpaste
Why clean your tile grout?
---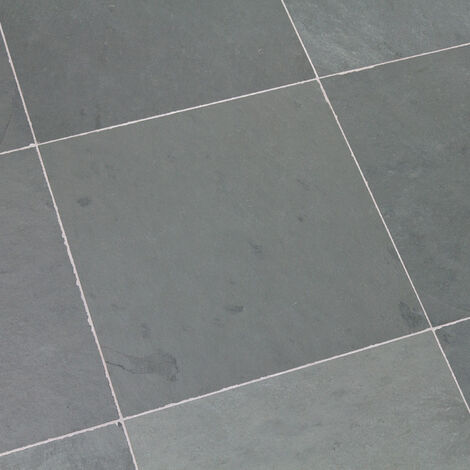 No matter how much or how little you use your bathroom, if your floor or wall tiles have been in place for a while, dirt and limescale tend to set into the grout. Mould may also make an appearance, especially if your walls are exposed to water (in a kitchen or bathroom, for example).
Before you embark on a full renovation project, try giving your grout a deep clean. Most of the time, this will be enough to restore your grout to its former glory! A straightforward and inexpensive process, it's important to start with this step before proceeding to the more technical task of replacing your tile grout.
To prevent grime building up prematurely, it's important to keep on top of cleaning your tiles and grout with the help of specialist products designed to protect the grout from stains and the effects of time.
Getting your grout clean is more about the products you use rather than following any particular method. Cleaning grout should be a pretty straightforward process but it may prove trickier if your grout is particularly grimy. It's best to avoid corrosive acid-based products as they are very dangerous to use and not the best choice for tiles.
Steps
Cleaning grout using white vinegar and bicarbonate of soda
Scrubbing grout with a magic eraser sponge
Using an old toothbrush and toothpaste
Required skills
---
No particular skills required as long as you can apply a bit of elbow grease and use the right products.
Completion time
---
This depends on the size of the surface you have to clean and how dirty your grout is. You'll need around 10 minutes per 10 m² on average.
Number of people required
---
1 person
Tools and accessories
---
An old toothbrush
Magic sponge
Empty spray bottle
Personal protective equipment (PPE)
---
Cleaning gloves
Safety goggles
Please note: this is a non-exhaustive list. Be sure to match your personal protective equipment to the job at hand.
Explore the ManoMano catalogue
Sponge
1. Cleaning grout using white vinegar and bicarbonate of soda
---
White vinegar and bicarbonate of soda are some of the easiest and most cost-effective natural products to use around the home. They can do just about anything and can be used anywhere for a wide range of cleaning tasks. Used together, these products become all the more powerful for use on mouldy or grimy tile grout.
Put on some cleaning gloves.
Fill an empty spray bottle with around 100 ml of white vinegar and 2 tablespoons of bicarbonate of soda; mix well.
Spray the solution onto your grimy tile grout.
Scrub the grout using an old toothbrush or scouring sponge in small, circular motions.
Leave the product to work for another 30 minutes.
Rinse well using warm or hot water.
2. Scrubbing grout with a magic eraser sponge
---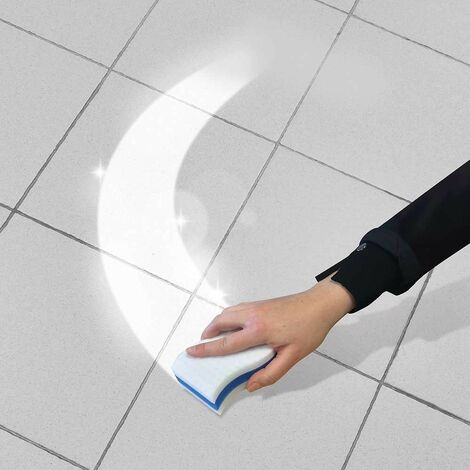 Magic sponges are great for removing stubborn stains from plastic surfaces but they're also a worthy ally for cleaning dirty tile grout. These sponges work just like an eraser and remove all stains in their path.
Dampen the magic sponge.
Rub the sponge over the grout as though you were using an eraser.
Repeat until all stains and mould marks have disappeared.
Rinse everything with warm water (without applying any cleaning products).
The sponge will break down and lose some of its outer surface: this is to be expected. Magic sponges are the ideal solution for smaller surfaces and walls, in particular.
3. Using an old toothbrush and toothpaste
This one may seem a bit strange but toothbrush can actually help to make your keep your grout white and sparkling. After all, toothpaste helps to whiten our teeth, so why not our tile grout too?!
Apply some toothpaste to the grout using an old toothbrush.
Scrub all grout that needs to be cleaned using small circular motions.
Rinse with clean, warm water.
Please note: this method is only really suitable for very small surfaces. White vinegar and bicarbonate of soda is the best option for larger areas.
Final tips for cleaning grout
---
It is important to keep on top of cleaning in order to avoid having to deep clean your grout. Diluted bleach is another commonly used and effective product for tile grout, both for wall and floor tiles.
If you regularly clean your tile grout with bleach and warm water, your grout will never get too dirty. This means you will avoid more extreme cleaning in the long term because, while this is effective, it is also a more tiresome process.
Important: as for any cleaning product, gloves and safety goggles must be worn when using bleach, even when it has been diluted with water; this helps to avoid damage from splashback.
Guide written by:
Kate, Flooring Expert, Swansea, 1 guides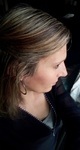 Flooring is my life. I love what I do, and I've been doing it for as long as I can remember. So, I'm not bragging when I tell you I know all there is to know about every flooring product. From laminate, parquet and linoleum to PVC, carpeting and tiling, my workdays are spent learning about manufacturing processes, composition, performance, laying techniques and maintenance methods.I've certainly seen my share of mistakes made on construction sites because of what was essentially a lack of information about or understanding of the product. Flooring elements are constantly evolving and being improved upon - even us pros can find it hard to keep up! Some of us in the industry use language that is overly technical or loaded with jargon you'd have to be an expert to understand. What's more, flooring salespeople are often so focused on closing the sale that they don't take the time to explain the products in any detail. That's why I want to pass on my knowledge in a way that's clear and accessible, and maybe a bit fun too. Because flooring shouldn't be a chore!
The products related to this guide