How to choose your watering equipment?
Guide written by: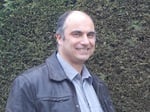 Albert, Manager of a gardening service, Leicester
48 guides
Hosepipe with gun / nozzle, watering can, drip-by-drip system or automatic sprinklers, it's important to have the right kit for watering your garden, lawn or vegetable plot. Water is a vital resource which needs to be conserved.
Important features
Type of watering
Water needs
Type of plant
Watering plants in pots, tubs and planters
Tubbed and potted plants have an increased need for water compared to when planted out. This is due to faster evaporation of water from containers. Here are some general principles for watering potted plants effectively:
---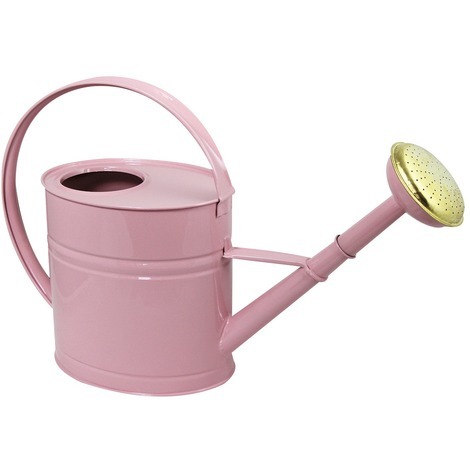 watering can, a classic for generations, is simple and effective, provided it's used at least daily in the summer months, the rest of the year one to three times a week
---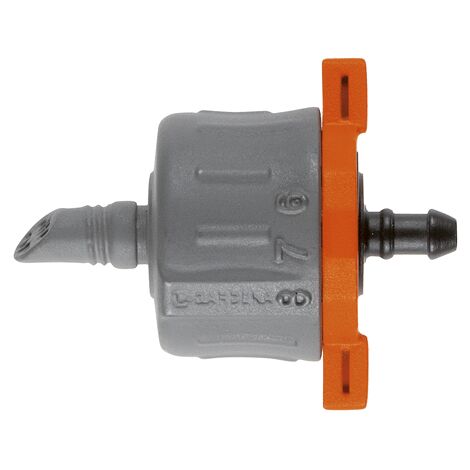 drip head kit

is simple to install and consists of a reservoir of anywhere up to 12 litres, a hose of variable length (up to 8m),

watering heads and corresponding connections

. It doses out the water gradually during short absences when you can't water manually, and the drip rate can generally be adjusted
---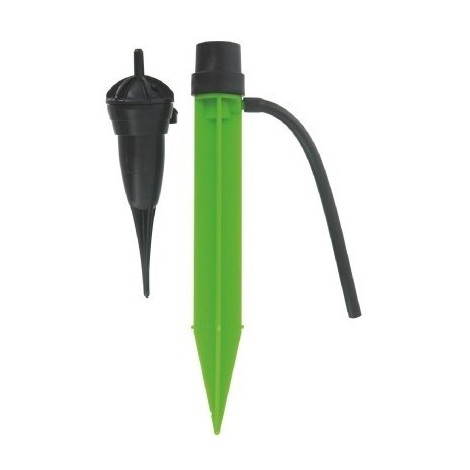 Drip-by-drip irrigation, useful if you've got a significant number of tubs or planters, can also be connected to a larger irrigation circuit including, say, vegetable plots, hedges, and flowerbeds. It consists of a timer attached to the supply tap, a pressure regulator or irrigation control box, a main pipe, T-junctions with separate pressure regulators to supply the smaller pipes, and finally drip feeders for each planter or bed.
The advantage of having a
controller
is being able to
stop and start watering at preset times
, which is of course great when you're away! Make sure you follow manufacturers' instructions when putting together your installation.
Note that some tubs and
planters
have
their own water reservoir
, contained in a double wall or floor, which reduces the required frequency of watering. You can also get gel beads which retain water and as such help to better space out watering. Try to avoid
overwatering as it can bare the roots
and cause rotting. It's always helpful to have a clay pellet drainage layer at the bottom of the container.
Explore the ManoMano catalogue
Pressure regulator
Manual watering
For small and medium areas, manual watering with a can or hosepipe is the easiest option in terms of effort, provided you have the time to commit to it and someone who can fill in for you when you're not there. Here are the most common methods:
---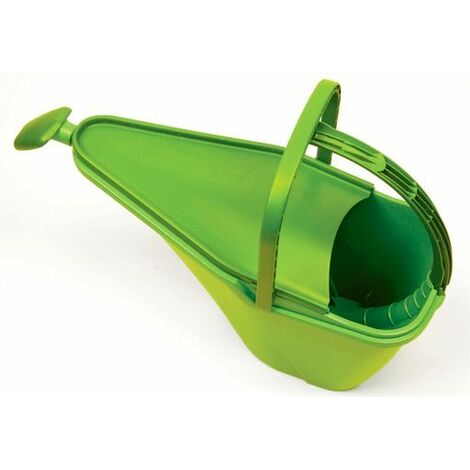 hosepipe

equipped with a

nozzle or gun extension

is another, more labour-saving piece of classic gardening gear. It will let you

cover larger areas

than you could with a watering can. Hoses can come on a basic or wall-mounted reel, which may be battery-assisted for

safe, uniform rolling and unrolling.
---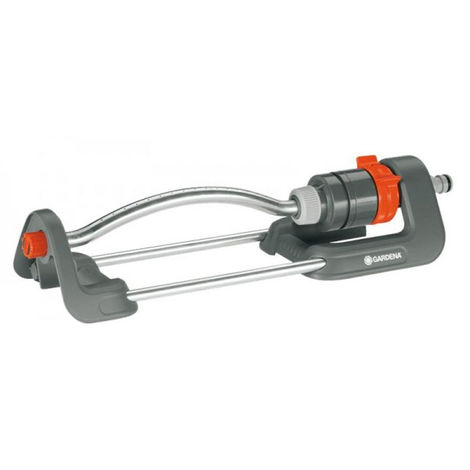 Oscillating, rotating or cannon-type

sprinklers

, installed at the end of a hosepipe, are a relatively affordable method of automatic watering. Worth investing in for watering larger beds and lawns. They can

cover a large ground area

, especially the cannon models. These can also have automatic winding systems, but only on larger-scale models. Oscillating / rotating sprinklers are still 'manual' in the sense that they have to be moved from one watering site to the next. Make sure you get the timings right to get a full, consistent watering of your beds.
Explore the ManoMano catalogue
Sprinklers
Automatic watering
If you don't have much time, you're frequently away, or you just want to rid yourself of what can be a tedious task, automatic watering is the ideal solution. As well as freeing you up, it can also bring significant water savings! The system can be completely autonomous, regulating its supply by means of a rainfall or moisture sensor. It also offers a few more technological gems when combined with peripheral accessories. Here's a quick rundown:
---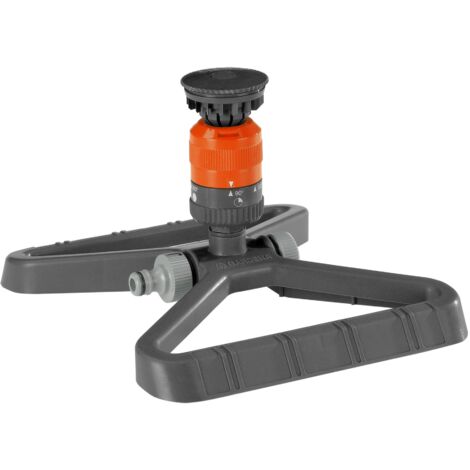 sprinklers

or rotors which

distribute water in a fine mist

. This type of watering system is perfect for

hedges

and beds, but can also be used to supply plants in tubs, pots and planters, via a secondary pipeline. It's not a very effective method for watering lawns, however, which benefits much more from a buried tank system.
---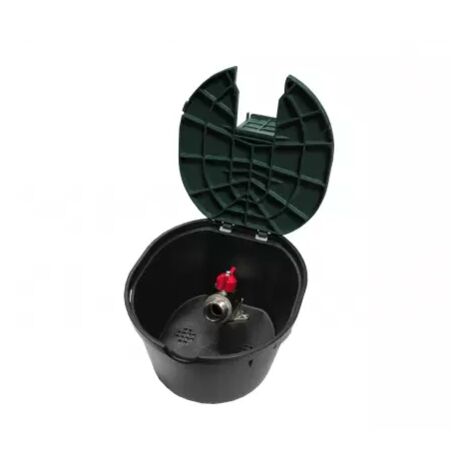 buried reservoir

, like the surface type, offers a wide range of options.

Setup is a little more complicated because of the necessary earthwork

Before you start, making a detailed plan of your system will help avoid errors that might end up making you start over with the digging…
---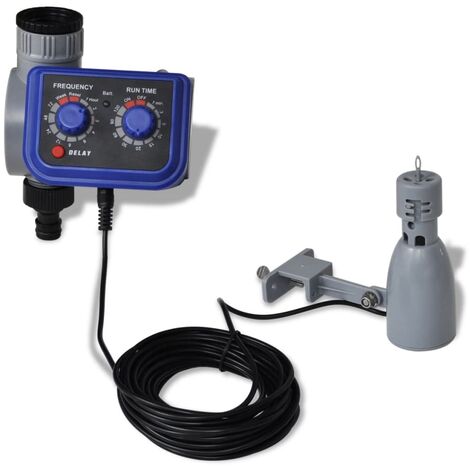 A

rain or moisture sensor

can be a great addition to your system. It

measures the humidity level in the soil

or the level of rain and interrupts the preset watering programme when appropriate.
---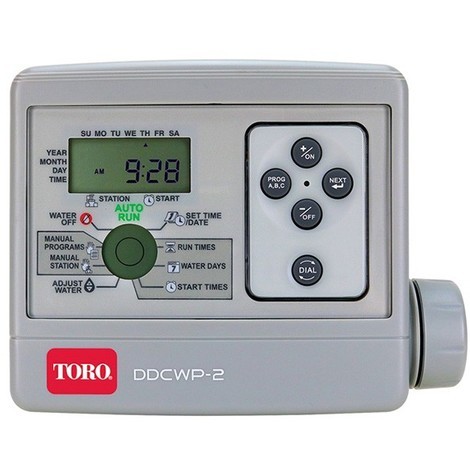 Explore the ManoMano catalogue
Rain or moisture sensor
Learn more about gardening...
To find out more about gardening, follow our editors' advice and check out their other guides:
Guide written by:
Albert, Manager of a gardening service, Leicester 48 guides écrits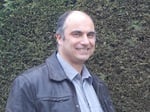 For several years I have been running a garden service with a clientele of both individuals and companies. I manage a team of gardeners and ensure the creation and maintenance of green spaces. At the same time, I bring my expertise to my clients in terms of the maintenance and improvement of their gardens.

In fact, as a trainee and working in the hospitality industry at the beginning of my career, I focused on landscaping in a local community where I acquired solid technical skills through in-house training and the follow-up of major projects in a rapidly changing town.

On a personal level, I am equally oriented towards the art of gardening. With my wife, I created our garden from start to finish and I maintain it carefully, the same goes for the vegetable garden. As for DIYing, it's not to be outdone. Yes, gardening is also tinkering: pergola, hut, pavement, fence, and so on...There is always something to do in a garden.

After working well together, my wife and I are proud of the result and delighted to be able to take full advantage of a friendly and warm environment. So, let us give you advice and help you in your choice of tools, maintenance, or improvement of your garden, nothing could be simpler.
The products related to this guide