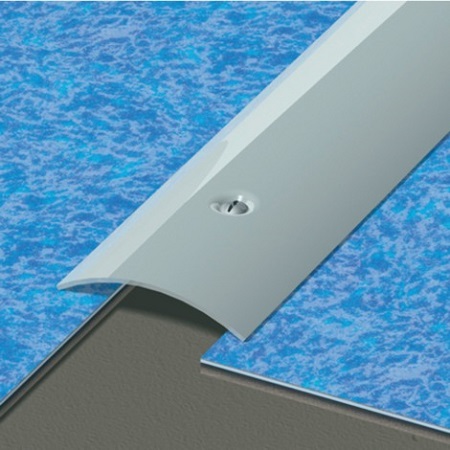 How to choose your threshold bars and stair nosing strips?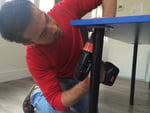 Guide written by:
Sebastian, self-taught DIY-er, Exeter
187 guides
A threshold bar ensures a smooth transiation between two types of flooring and is composed of brass, stainless steel, aluminum, wood or plastic. Measuring, 83 cm, 93 cm or more than one meter, the threshold bar, or door sill as it is known when it's installed at the front door, is crucial. Stair nosing strips are designed on the same principle, only for stairs.
Why install a threshold bar?
---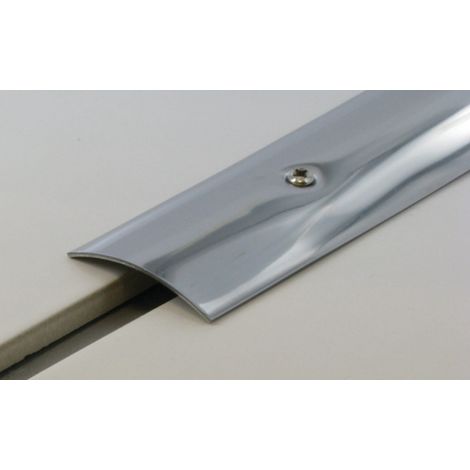 Installing a threshold bar presents several advantages as it:
Creates a transition between any two separate floor coverings, making for an even tighter seal when it comes time to install a door;
Avoids the premature wear of floor coverings (tiles, hardwood floors, PVC flooring) at their joints;
Minimizes the risk of accidents, as the threshold bar creates a smooth surface free of any obstacles (raised tiles, different level floors, etc.);
Reduces heat loss when the threshold bar is used as a door sill, fixed to the floor right underneat the front door.
Explore the ManoMano catalogue
Threshold bar
Types and characteristics of threshold bars
---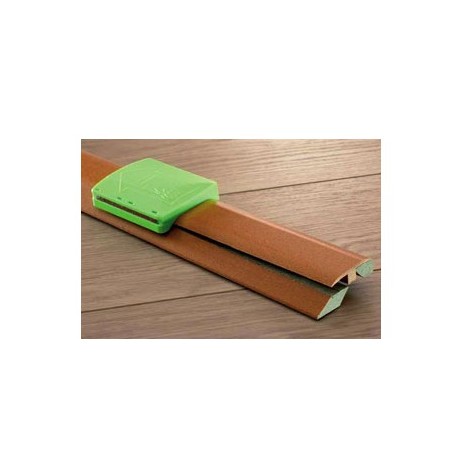 Threshold bars are available in different models, each with their own specific characteristics:
End threshold bar, commonly used with French windows;
T-Bar threshold, which forms the ideal link between two floor coverings of equal height;
Reducer threshold bar, designed to eliminate any height differencebetween two different surfaces.
Explore the ManoMano catalogue
Floor coverings
Primary features of threshold bars
Different factors should be taken into consideration at the time of purchase.

The dimensions
Be sure to choose a threshold bar with dimensions that match your door frame so that it can be easily attached. Threshold bars will have dimensions that correspond to the doorway, either 73, 83, 93, or 103 cm. Some models offer longer lengths such as 3 m or 4 m, which can be custom cut.
Their width is variable and is normally chosen in accordance with their intended purpose.
---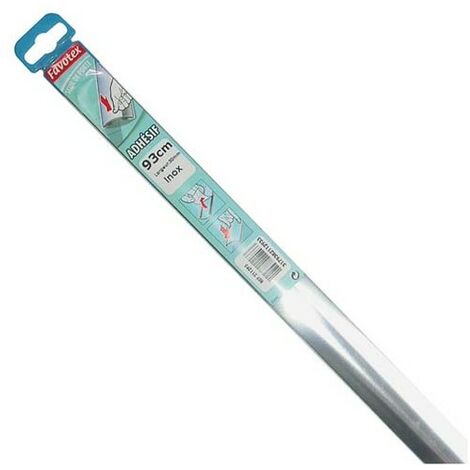 Installation type
Threaded threshold bar
Equipped with screws, these are meant to be installed on a perfectly flat surface. This type of threshold bar has one primary advantage, it has the possibility of being reused even the flooring was ever to change.
Peel and place threshold bar
These bars are adhesive, offering a good level of resistance if placed on a clean surface. They can applied on floors, linoleum, tiles or even vinyl floors. Before installing this model, be sure to clean and degrease the surface on which it will be placed.
---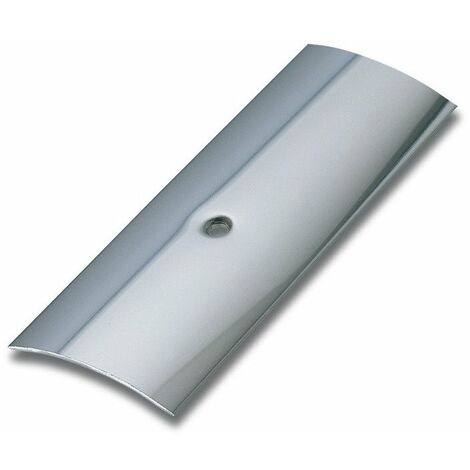 Invisible-mounted threshold bar
These threshold bars are equippedn with a system of clips that locks the bar into place between two different types of flooring. It will allow for a successful installation on tiles and vinyl floors, but will not be suitable on carpets or linoleum.
---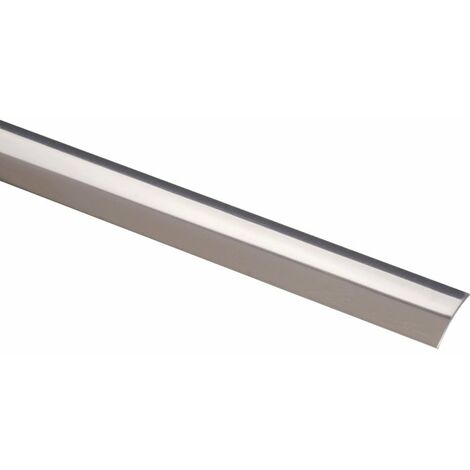 Materials
Threshold bars can be composed of different materials:

Aluminum, generally used for for front door sills;
Flexible plastic, for bridging the same type of material;
Wood, for a clean, quality floor finish.
Explore the ManoMano catalogue
Hardwood floor
Stair nosing strips: definition and characteristics
---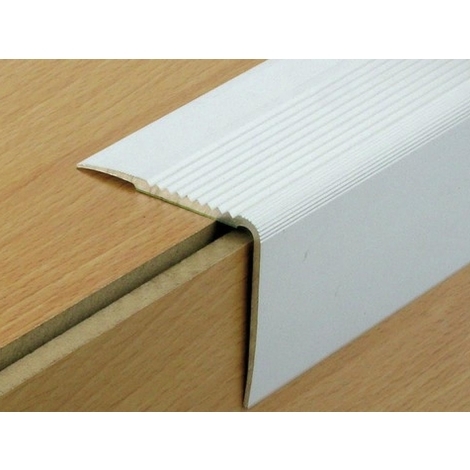 Definition
Stair nosing strips are basically threshold bars that have been specificallydesigned and for parts of the house that are only accessible through steps (raised parts that may have one or two steps).
Characteristics
Just like for threshold bars, stair nosing strips are available in different lengths and widths. Materials such as aluminum, brass, stainless steel, plastic and wood are also put to work and they can be either screwed in or glued.
More information

Home improvement is a never ending challenge, but it's worth it at the end of the day! For some more ideas follow the links below for accessories, advice from our editors and more helpful guides

Guide written by:
Sebastian, self-taught DIY-er, Exeter, 187 guides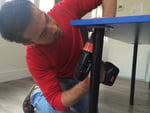 Redo a roof with wooden beams? Check.Advise Mister everybody in the DIY shop? Check.Redo the bathroom plumbing? Check.Fit together, build the walls, paint a partition, throw my hammer in a rage thinking that it will fix the problem? Check. The DIY motto ? Learning is better than delegating… well, it's also a question about your wallet! The satisfaction? The beer at the end of the job! What do the best have in common? The influence of Gyro Gearloose, Mac Gyver and Carol Smiley depending on your generation, a good dose of curiosity, a average hand-eye coordination and a taste for risks… and if it doesn't work, try again! Advise you? I'll do my best!
The products related to this guide