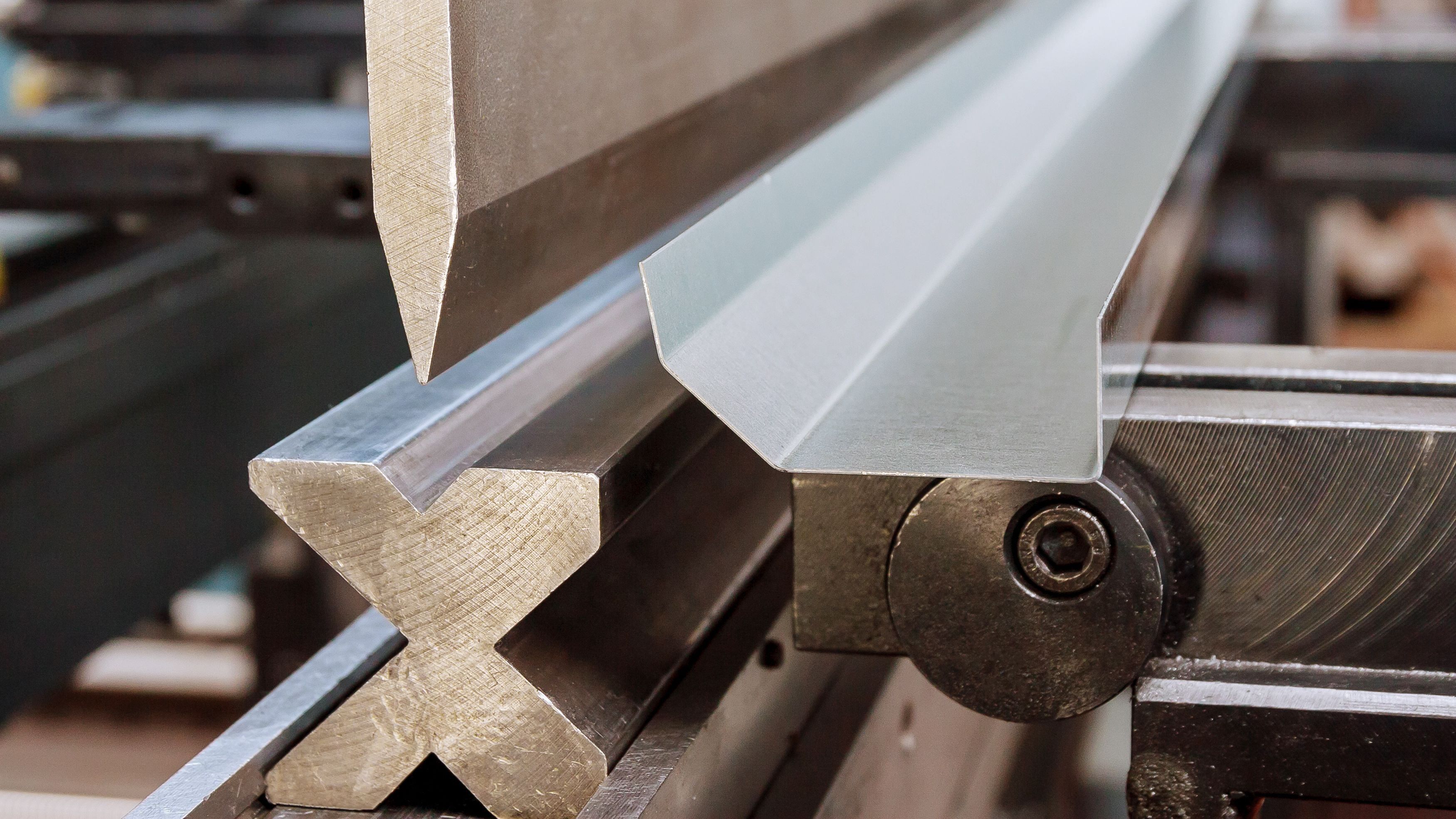 How to choose your sheet or profile folding machine?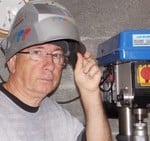 Guide written by:
Michael, Professional and passionate welder, Sheffield
73 guides
For anyone who's daily work involves metal, zinc or sheet metal, a folding machine is an indispensable tool. Depending on the width and thickness of the workpiece that needs to be folded, (1 mm, 1.5 mm, 2 mm), the bending machine can be bolted to a workbench, a rack-mounted press brake, hydraulic or designed for profiles. The base, the press and the front roll are some of the more important components of this highly prized machining tool.   
Important features
Width of the workpiece
Thickness of the workpiece
Type of folding machines
Workshop or portable model
What is folding?
---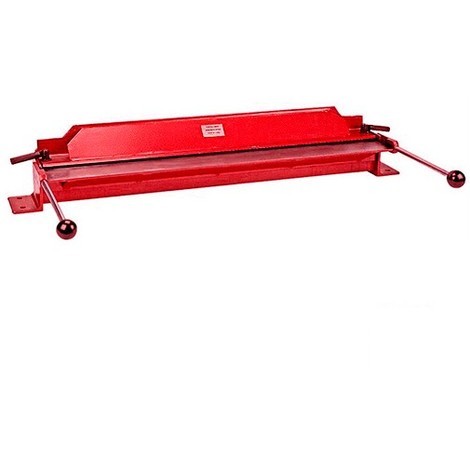 Folding a sheet consisting of modifying its shape to obtain one or more angles. In more simple terms, this operations centers around suddenly changing the direction of a flat sheet's fibers of a to obtain the desired angle. The fibers on the inside of the angle are compressed, while the fibers on the outside are stretched. Between these two zones lies a part of the material that is still perfectly intact, which we refer to as neutral fiber. Remember this term because it will be crucial to use it for any folding calculations. The success or failure of folding depends on the nature of the metal and the quality of the machines that are used.
4 types of folding machines
Depending on the size and amount of the sheet metal there is to bend as well as the complexity of thefold, we would classify folding machines into 4 general categories:
Workbench folding machine;
Rack-mounted folding machine;
---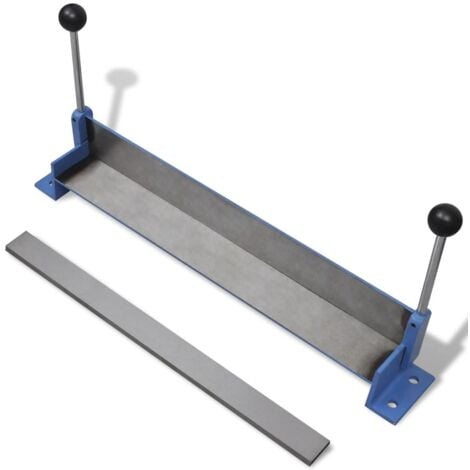 1. Workbench folding machine
This type of folding machine is a small manual device that is fixed to the workbench by means of bolts or screw-lag or held securely by the jaws of the vice. The workpiece is folded by manipulating the press. The workbench folding machine features a simple design, consisting of 3 elements:
The base , which is the fixed part;
The front roll is the moving part that comes to press the sheet;
The press is the hinged component that will raise the sheet to be able to fold it.
These machines are intended for folding sheets of small thickness and short widths. That being said, the resulting fold is of much higher quality than one  obtained with a hammer  and anvil. These machines are prized by metalworkers who make use of it to build smallroofing components or gutters. Furniture manufacturers also employ by this type of folding machine to perfect their trade. Given its affordable price, pretty much any savvy handyman is equipped with one of these small, simple to use machines that has the ability to consistenly surprise you with quality results.  Technical characteristics:
Folding width of 300 mm to 1 m;
Folding thickness of 0.5 mm to 1.5 mm.
---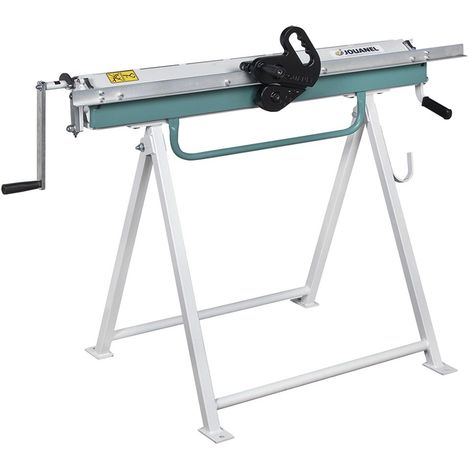 2. Rack-mounted folding machine
Whether it's for workshop or on a build site, a rack-mountedfolding machine is a primary tool for sheet metal, zinc, autobody and metal workers. Whether or not investing in this machine makes sense depends on the specific details of the project. This range of folding machines features a multitude of possible combinations, designed to make sure you have everything you need.
The basic operating principle of a rack-mounted folding machine is the same as workbench folding machine, except that it has significantly higher bending capacities. To further optimize the machine's effieciency, some models even feature the ability to block the front roll on the sheet with the help of a pedal, leaving both hands free to work the press.
Standard machines of this type can be used to fold sheets ranging from 0.5 to 2 mm in width and up to 1.5 m in length. If the sheets are bigger or thicker than that, you will need to invest in heavy machinery, that use counterweights and hydraulic assistance. Considering the price of this investment, it's best to be sure that it's worth it when it comes to it's actual use.
3. Hydraulic press brake
A hydraulic press brake is primarily used for effectuating multiple folds on thicker materials.  It operates by driving a blade on a sheet laid on a V-shaped die. Electric, electronic and programmable, this type of heavy machinery is generally reserved for very specialized workshops.
---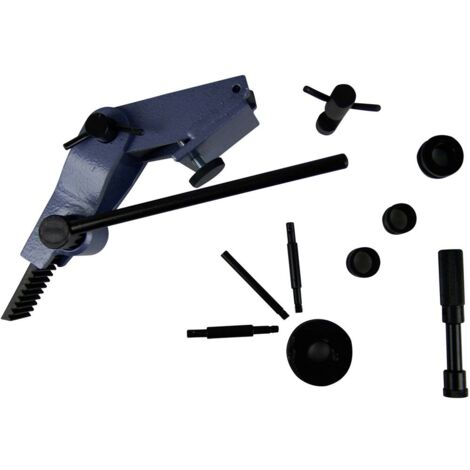 4. Profile folding machine
The typical metalworker, auto mechanic or all-around handyman all have this compact tool in their toolbox, as it has proven to be useful in many situations of folding or even bending.
Fixed on a corner of the workbench, ready to serve at any time, this horizontal folding machine can be used to modify any type of profiles (flat, round, square, angle, etc.).
Everything revolves around its axis. A cleverly placed vice secures the workpiece in place using an eccentric block, while an extended, pivoting arm allows you to rotate it horizontally. The force exterted on the workpiece results in a protruding or roundedangle, depending on what type of die is used. Profile folding machines have been around for ages, without much evolution. Talk about cutting edge technology!
Explore the ManoMano catalog
Fixed
Cutting fold-bend machines and disc folding machine
---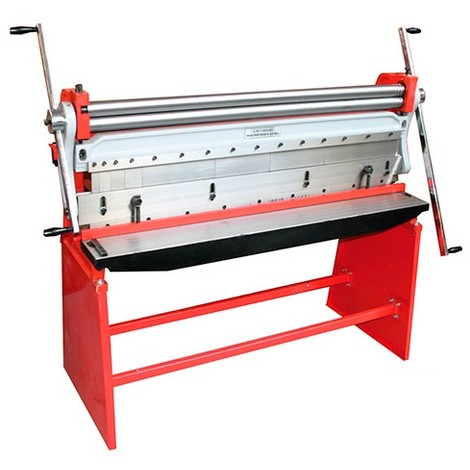 The multifunction cutting fold-bend machine
It combines the ability to fold, cut and roll sheet metal, although its performance is limited since all the options use the same press.
The zinc worker's disk folding machine
This is a compact portable tool comprised of a handle and a disc that is used to fold edges of 8 to 40 mm on build sites.
Tips to success
---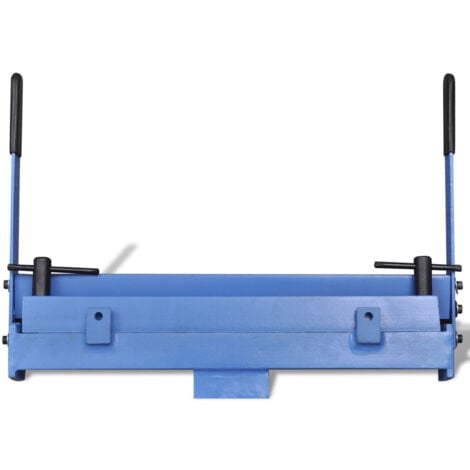 Always respect the measurements
Calculating where to fold is all up to the neutral fibers. To keep it simple, if you want to fold a 2 mm wide sheet to have exactly 300 mm of fold, you must measure the fold line to around 298 mm, or 300 mm minus 2 mm.
Anything that is wider than 5 mm will require special formulas.
More information
Here are some ideas for your next workshop investment! Discover our guides to learn everything about flame welding, arc welding, TIG welding, MIG welding, tin welding, spot welding and plasma cutters: 
How to choose your torch, cutter and pressure regulator for flame welding?
How to braze copper pipes?
How to choose your electrode holder and ground clamp for arc welding?
How to choose your supporting tack metal?
How to choose your welding mask?
How to choose your torch and solder wire for MIG soldering?
How to choose your handling and lifting tools?
Guide written by:
Michael, Professional and passionate welder, Sheffield, 73 guides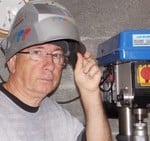 I was trained as a pipe worker and a pipe-welder and after having traveled for 35 years working around the UK, I became the head a metal shop and then a designer and in the end the head engineer. I have designed and built a workshop where I make metal sculptures: I managed to find a piece of paradise where I can to let my imagination run wild. Auctions and garage sales are no secret to me. I find unusual objects and old tools there that I collect or transform into works of art. I also like decoration, painting on canvas, and gardening. I am developing new technologies concerning tools. To share my passion and humbly advise you in your choice of materials is a real pleasure.
The products related to this guide