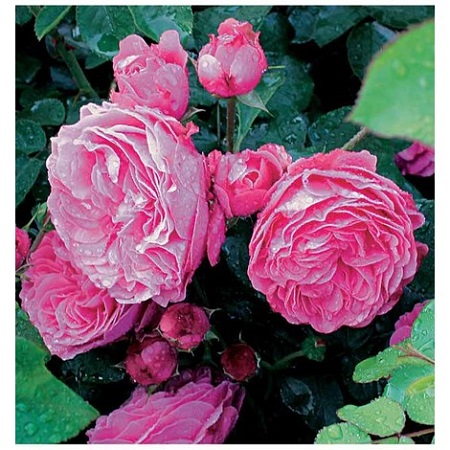 How to choose your rose bush?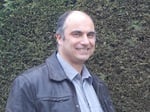 Guide written by:
Albert, Manager of a gardening service, Leicester
48 guides
Rose bushes are perfect for decorating your garden, driveway or terrace. Upright or trailing, climbing or in clumps: choose your rose bushes based on their flowers, their size and where you plan to put them. From the smallest to the mightiest rose bush, come and smell the roses!
Choosing the right rose bush for you
---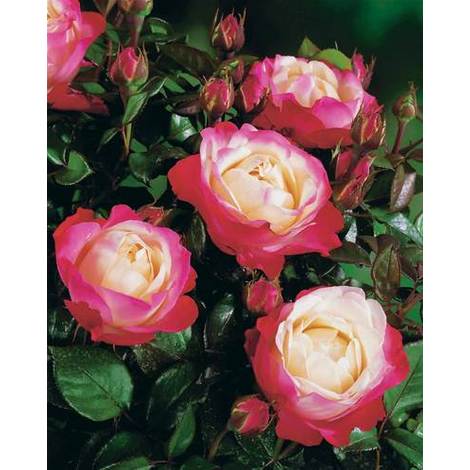 Choosing a rose bush is no easy task. To begin with, there are an impressive number of varieties to choose from. Their uses and characteristics are also many and varied. But then, some are just more beautiful than others, right? In beds, pots, direct sunlight or half-shade, it's important to choose the right variety for the location. At the same time, our choice will depend on what we want from the plants in terms of height, type and flowering season and the level of nurture we're prepared to put in.It's a bad idea to choose a rose bush purely on aesthetic grounds. Indeed, the most beautiful roses typically require the most fastidious care. If you don't have the time to look after labour-intensive plants, they can quickly become weak, diseased and can flower poorly, and it'll break your heart!
To make the right choice, it's worth considering all the main types of rose so you can be sure to get the one that will suit you best:
Standard or weeping rose bush (or tree), to add real value to an area of your garden, reaching between 1 and 1.5m in height
Old rose, great for bedding, with a delicate, abundant bloom
Large-flowering rose bush, standalone or in a bed, producing magnificent scented flowers
Clump rose, for beds and pots, solitary or accompanied by other plants
Lanscape rose bush, for embankments and beds, prolific bloom
Mini rose bush, for pots, planters, trays, borders or beds, easy to combine with other plants due to its modest size.
Note that each of these types of rose bush comes in a number of variants. Before deciding, carefully read any information provided by the retailer: mature size, light preferences, hardiness (including cold resistance), spacing and common uses.
Explore the ManoMano catalogue
Trellis
What types of rose bush are there?
Standard and weeping rose
---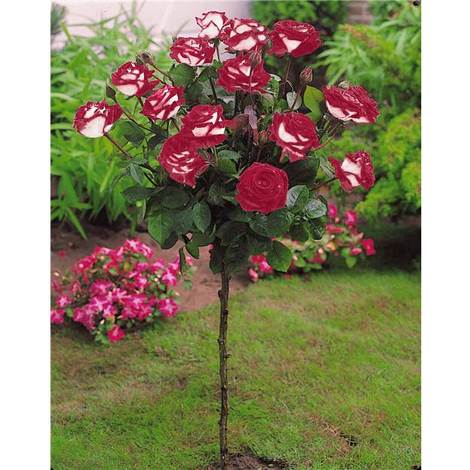 There are some rose varieties in the form of a small tree, with a long, bare trunk crowned with a ball of roses. These are called 'standard' roses and generally measure between 1.2 and 1.5m tall when fully mature. Weeping roses have a similar appearance, except that their flowers trail downwards.
Standard and weeping roses need to be supported with a stake when planted out. They're fairly robust, and prefer sunny or partially shaded areas. To get the best out of them, you should space them at least a metre apart and only plant a small number.
Note that standard roses are generally grafted and require little maintenance.
Old rose
Very popular with rose lovers, an old rose will really beautify your garden! They typically produce delicate, double flowers with a distinctive scent. The name 'old rose' refers to a particular style of cultivation, rather than any tangible characteristics of the subtype. Growing in a bushy form, these roses are perfect for beds and floral borders, on their own or in combination with other flowering shrubs.
Bear in mind that this type of rose bush requires pretty regular maintenance - watering, fertilizer and occasional anti-disease treatment.
Climbing rose
---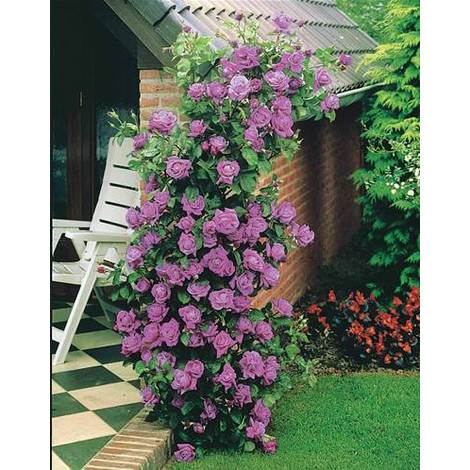 pergola or along a trellis. You could even set up a few wrought iron bars along a wall and train the rose stems onto those. The main stems produce smaller branching stems which in turn produce a plentiful bloom.

Watch out for the adult size of these bushes, as some can grow very large, so make sure you've got space to accommodate them.
Large-flowering rose
---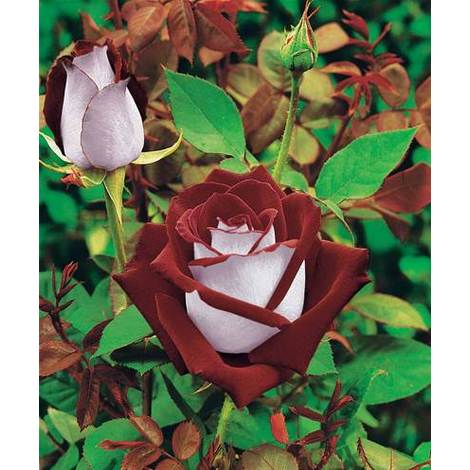 shears or even a hedge trimmer! Be sure to remove any dead stems each year.

Mini roses are great in mixed beds, in open ground or in pots. They combine well with annuals and also require minimal maintenance. Note that they'll need watering regularly if grown in pots.

Explore the ManoMano catalogue

Trellis
Guide written by:
Albert, Manager of a gardening service, Leicester, 48 guides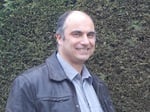 For several years I have been running a garden service with a clientele of both individuals and companies. I manage a team of gardeners and ensure the creation and maintenance of green spaces. At the same time, I bring my expertise to my clients in terms of the maintenance and improvement of their gardens. In fact, as a trainee and working in the hospitality industry at the beginning of my career, I focused on landscaping in a local community where I acquired solid technical skills through in-house training and the follow-up of major projects in a rapidly changing town. On a personal level, I am equally oriented towards the art of gardening. With my wife, I created our garden from start to finish and I maintain it carefully, the same goes for the vegetable garden. As for DIYing, it's not to be outdone. Yes, gardening is also tinkering: pergola, hut, pavement, fence, and so on...There is always something to do in a garden. After working well together, my wife and I are proud of the result and delighted to be able to take full advantage of a friendly and warm environment. So, let us give you advice and help you in your choice of tools, maintenance, or improvement of your garden, nothing could be simpler.
The products related to this guide