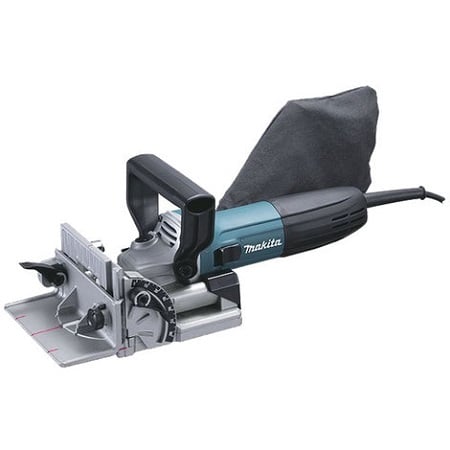 How to choose your plate jointer?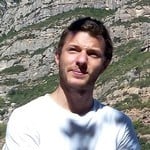 Guide written by:
Lucas, Antique wood-worker, Gloucester
27 guides
Do you want to be the king of all carpentry projects? The plate jointer is what you need! This ultra-practical tool can trim any wooden parts with its blade to then be able to insert glue plates so that your pieces stay put! Making grooves, installing hinges... let us show you all its hidden talents! 
What is a plate jointer?
---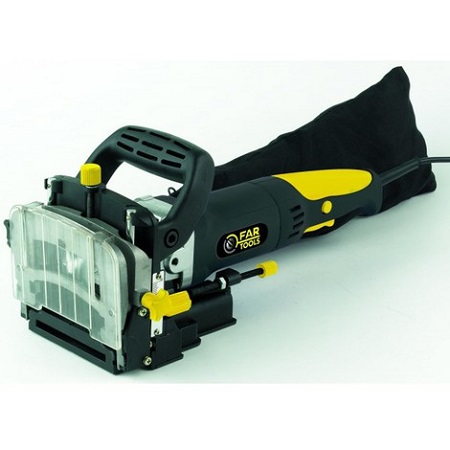 The plate jointer, also known as a biscuit jointer, is here to simplify any project. A high speed rotating disc hollows out two pieces of wood in a perfectly symmetrical way! All it takes is a steady eye! Then, just insert the glue-covered slides - also called plates or biscuits - in the hole so that your two parts can be perfectly united.
From the basic machines to the industrial versions for professionals, there are bound to be some differences. Although the plate jointer should be able to handle any job, it can have some very interesting features:
A piece of advice: the plates you use should be composed of beech for optimal efficiency. If you come across any plates made of plywood or other, run the other direction! Always use water-based glue so the plates can expand properly and fulfill their mission!
Explore the ManoMano catalogue
Glue
Quick review: blades and cutting capacity
---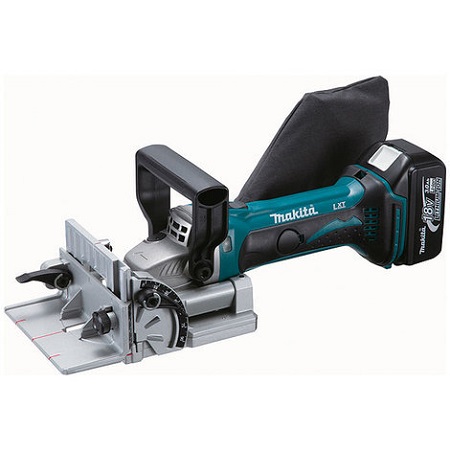 The plate jointer is designed to create plate joints, but if you're going to go out and get one, might as well make sure it can be used on all the plates! There are three common plate dimensions:
No. 0, 47 x 15 mm, for panels between 8 and 12 mm thick; 
No. 10, 53 x 19 mm, for 12 to 15 mm;
No. 20, 56 x 23 mm, for anything over than 15 mm.
These plates are all 4 mm thick - like the blade. If your plate joiner is able to use these three dimensions interchangeably then congratulations, you've got yourself a good product!
There are two additional plate dimensions:
S6, 85 x 30 mm and 4 mm thick, for panels more than 20 mm thick; 
H9, 38 x 12 mm and 3 mm thick, for framing joints, for example.
That covers the conventional options. Roughly speaking, virtually any plate joiner will be capable of inserting these types of biscuits. The only exception is for the S6 and H9, where it will be necessary to verify the machine's technical capacities and ponder the possibility of attaching a 3 mm thick milling cutter. With this setup, you'll almost be able to keep up with the professionals! Any assembly or jointing project suddenly becomes very possible . You can even add 2 mm thick hinges and self-locking plates.
Furthermore, when one enters the high-end side of the market, even more new possibilities are available, such as creating removable joints via special plates or never using clamps again due to clip-in plates.
These different methods are very efficient and will save you a significant amount of time, however the initial investment is a steep one, so it better be worth it!
What factors to consider for a plate jointer?
---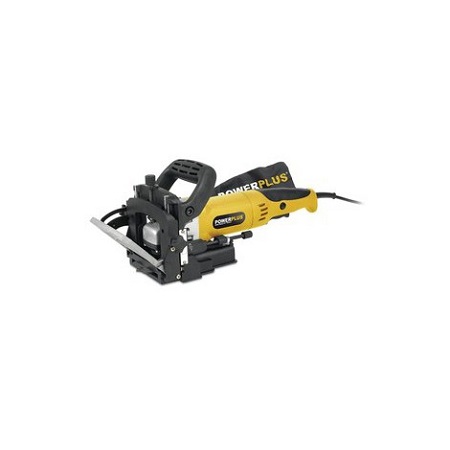 For this machine, accuracy and reliability are the most important! Even a slight gap in a joint will be obvious and will cost you hours of time to fix!
Cutting depth: regulated by a guide rod, it must allow you to quickly modify the plate's settings. Top end machines can have up to 6 depth presets. The most versatile machines can mill up to 19/20 mm.
Fence height adjusment: either removable or integrated into the front plate. It must be adjusted perfectly, by micrometric precision, to properly function on any type of thickness. Some machines feature the possibility of inserting it under the plate, which can be interesting for working in the middle of a panel or close to any edges. A handy tool for any amateur shelf maker - It's a perfect fit!
Thickness plate: it must be tilted and adjusted to the exact required degree to get the right cut. More sophisticated models have preset stops at 0 °, 45 ° and 90 ° - or 22.5 ° - which can be quite useful! A locking lever is often integrated to more easily maintain your accuracy.
Since the plates are intended for approximately 19 mm panels, some models may incorporate a shim on the thickness plate. This allows for the possibility of using miter cuts on thin panels or more easily centering.
Depending on the model, some plate jointers will feature increments of 1/10 of mm on the milling cutter. Simple gadget or mind-blowing revolution? It is up to you to decide based on your ownr expectations!
Last tip: even if a machine offers a whole range of state-of-the-art settings, always verify that its design is solid: if the screws come loose after five minutes of use, you're not done ripping your hair out!
Explore the ManoMano catalogue
Screws
Things to know about power and ergonomics?
All plate jointers operate with motors putting out between 700 and 1100 W. Having said that, power is not really a determining factor - even the top high-end machines are only 780 W for example. The same goes for the number of revolutionsper minute, which generally hover between 10,000 and 11,000.
The difference between a basic entry-level model and a professional model is largely in the work's precision but certain other elements should be checked:
The presence ofmarkers, which is imperative! They are used to correctly center the machine and avoid any mistakes. The best setup possible: visible engraving under the plate, the fence height adjustment knob and the thickness plate;
The ability to make grooves, which can more or less effective depending on the machine's performance;
A progressive starter unit, which makes it possible to avoid sudden shifts of the machine, especially at the start of the cut; 
The weight, which directly impacts the ease of handling. 2.5 kg is a good compromise!
A dust collection bag, or you will quickly be choking under the dust...
A locking switch, perfect for continuous work;
A battery, for the most demanding of users! These models are slowing gaining traction and are very practical on building sites.
One last tip before getting started?
Precision is the top quality to look out for in a plate jointer, but at the end of the day the choice will depend on your own needs and requirements. Make yourself a list with all that things that still need to be done, but be sure to note down what you hope to achieve as well!
Now that we've been through it all, it's up to you to get going and start working on those biscuits!
More Information
For passionate hobbyist, DIY lovers and heavy duty professionals looking for the right equipment, follow the links below for sanding-related accessories, advice from our editors and more helpful guides:

How to choose your glue, resin or fastener?

And to work safely

How to choose your protective gloves?
How to choose your welding mask and protection?
Guide written by:
Lucas, Antique wood-worker, Gloucester, 27 guides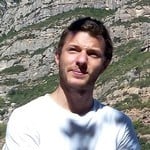 After some time busting my hump at construction, specifically at renovation, painting, carpentry, laying kitchen and bathroom tile, I decided to get my degree as a Carpenter. And I did well because nothing is more pleasant than working on a timber frame or designing a wooden house. Everything about woodworking fascinates me, and building my own home in this material is one of my goals. I'm also a follower of construction tools: I love to learn about innovations, the way they're used, the tips and tricks, or the performances of each new tool on the market, whether it's for woodworking or not. I would be happy to advise you and help you with your choices. Happy Tinkering.
The products related to this guide