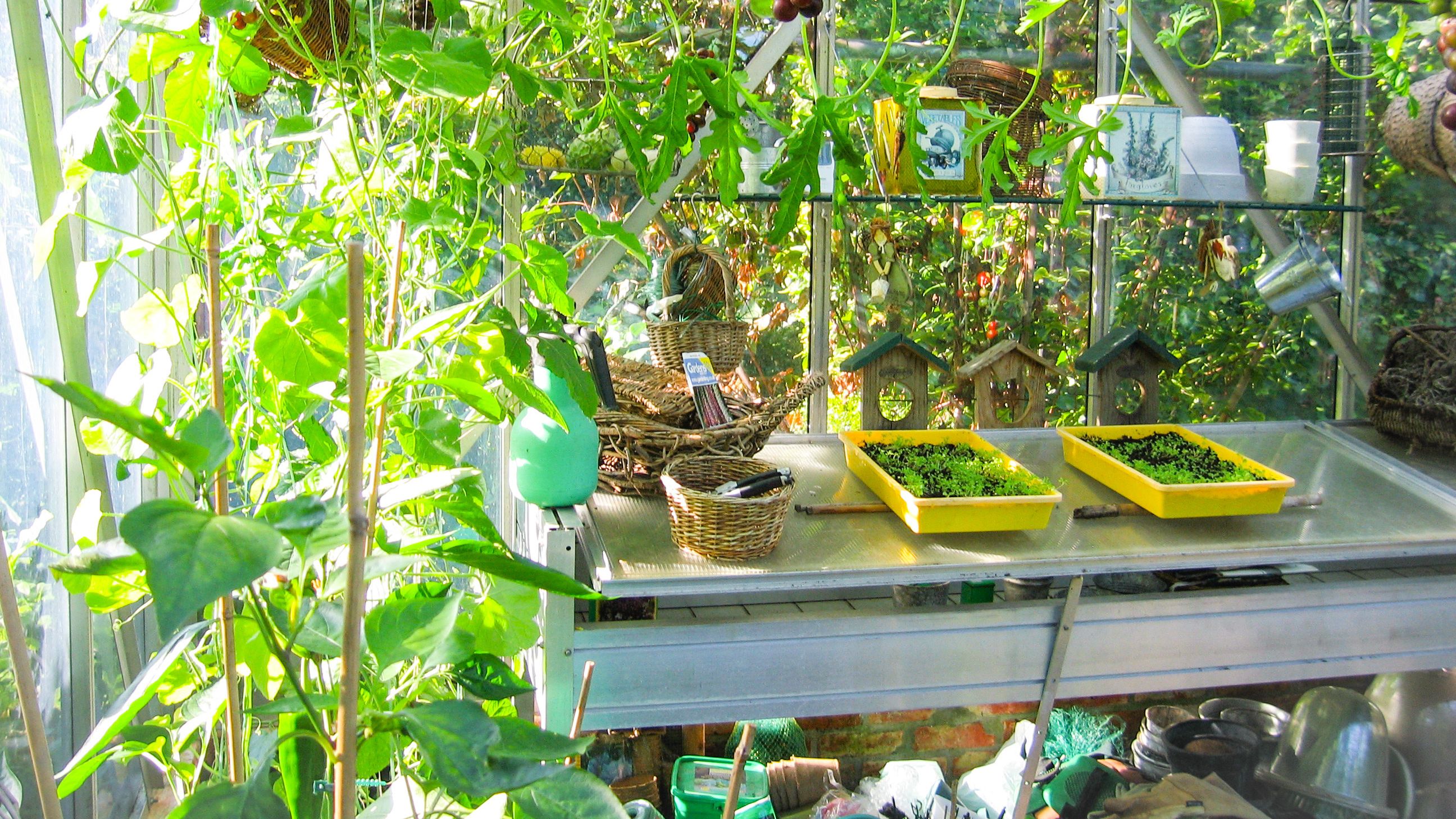 How to choose your planting table?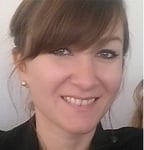 Guide written by:
Crystal, Owner of a small gardening business, Oxford
33 guides
To jump headfirst into your passion for gardening, all the while doing so in comfortable conditions, a gardener will quickly find that a planting table is very handy to carry out the sowing, repoting or even putting away any small garden tools. Let's discover planting tables, their functions and all our tips for choosing the best one!  
Components and materials of a planting table
---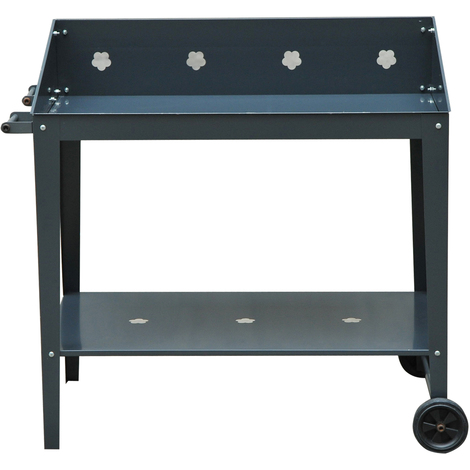 In its most basic form, a planting table is simply a table with a shelf.
It is composed of a metal tray that is supported on 4 feet and, lower down, a wooden shelf. Some models offer additional features such as supplementary trays, drawers, planters or storage space for garden tools.
Some planting tables have also been designed with wheels to more easily move around. It might also be possible, depending on the model, to improve the table's ergonomic qualities by adjusting its height to the most comfortable level.
Planting tables are generally made with pine wood, which is resistant to changes in temperature, weatherproof and above all, relatively inexpensive. The worktop is usually composed of zinc, a material which is also weatherproof, as it must be stable to withstand heavy loads.
Explore the ManoMano catalog
Planting table
Using a planting table
---
For budding gardeners, a planting table can be extremely useful, especially to avoid any unnecessary bending down, putting un-needed stress on your back.
A planting table offers the possibility to work standing up, giving the gardener easy access to everything that is needed for the project at hand. There is no need to bend over or crouch down to maintain your plants, put them in containers or plant them.
This specialized accessory is an essential piece of equipment to prepare seedlings in the garden or vegetable patch. Aside from its practical aspect, a planting table can also be used as a decorative accessory, both for the garden and inside.
The combination of wood and metal makes this elegant gardening piece give off a beautiful first impression. In addition, a planting table can be adapted to blend in with the garden's decor even more by painting it, adding your own touch of personalization.
Explore the ManoMano catalog
Garden
More information
A lot knowledge can be required to build the perfect garden. For some more ideas, follow the links below for gardening-related accessories, advice from our editors and more helpful guides:
How to choose you the right fertilizer for your plants?
How to choose your insecticides and plant treatments: phytosanitary products
How to choose your greenhouse?
And to be absolutely certain of having the right tools:
Guide written by:
Crystal, Owner of a small gardening business, Oxford, 33 guides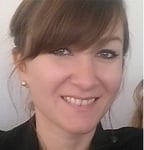 From a background in waste transportation, I became a farmer specializing in organic market gardening. A graduate of a professional baccalaureate in Agronomy and Horticultural Production, I tried for several years as a young farmer to settle in the beautiful region of Oxford.   After many disappointments, I finally started a small-business in home services, specifically in gardening, assisted by my loving, dear husband. Passionate about nature and wild edible plants, I am very attentive to ecological solutions and respectful of our environment in all aspects of my daily life.   From the vegetable garden to the flower beds, from seed to harvest, I have all kinds of advice up my sleeve. Do not hesitate to ask me your questions.
The products related to this guide