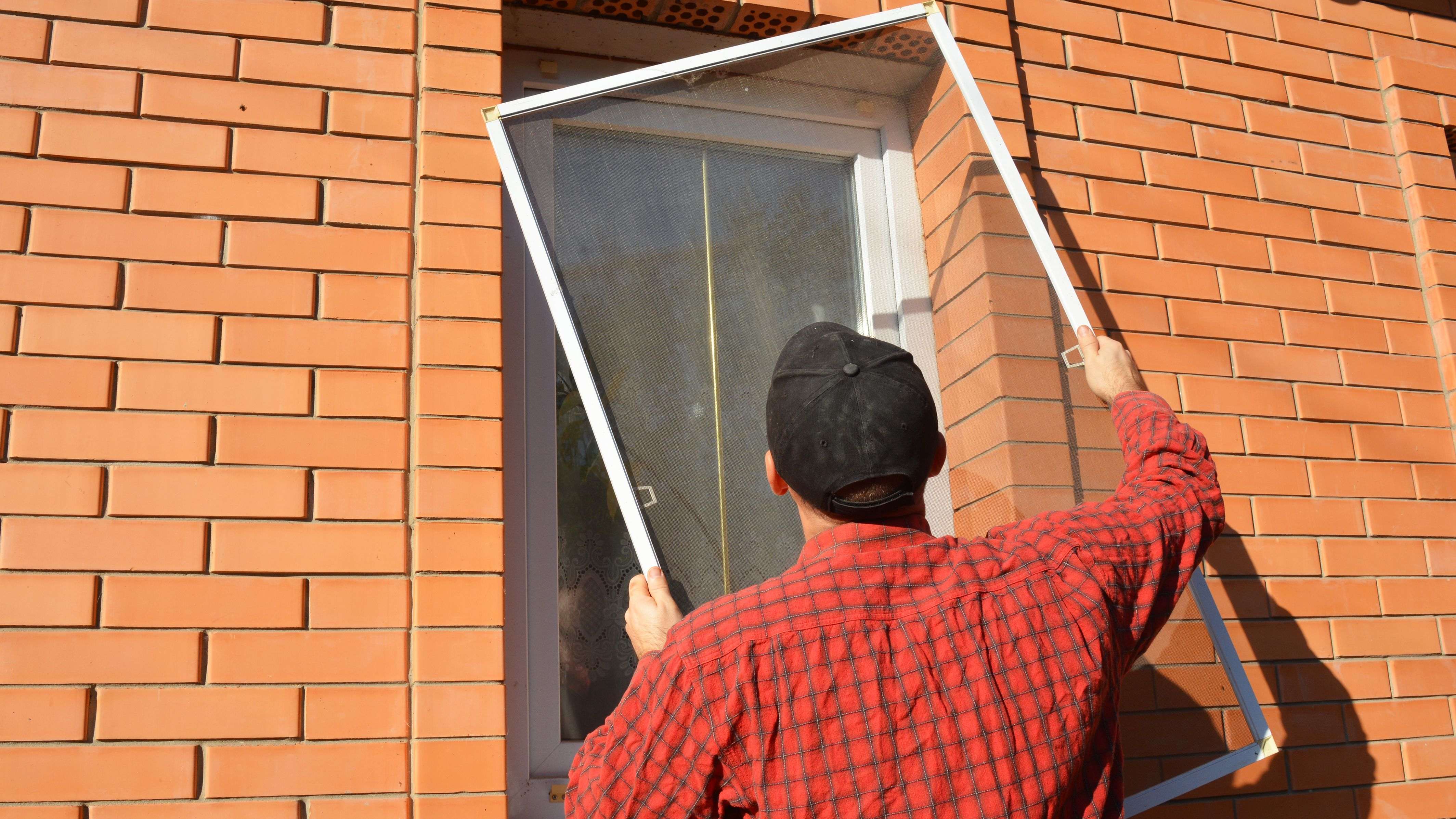 How to choose your mosquito net?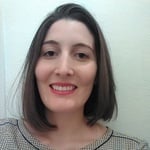 Guide written by:
Pauline, Self-taught handyman, Leeds
107 guides
Using a net is preferable to using insecticides to repel or kill mosquitoes. Doors and windows can be protected with standard or made-to-measure mosquito nets in the form of blinds, curtains or frames. Here's to a pest-free summer!
Why invest in a mosquito net?
---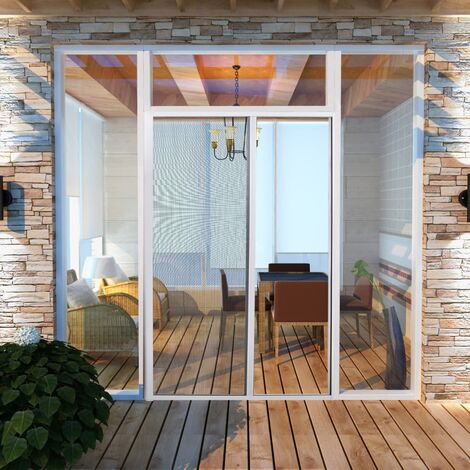 The benefit of a mosquito net is in its ability to keep nuisance insects such as mosquitoes away from your living and sleeping spaces.
A mosquito net will also exclude butterflies and other winged creatures during the night, while letting you enjoy the cool night air with the windows open.
Mosquito nets also allow you to keep the ambient air fresh and natural by avoiding the use of chemical insecticides. At the same time, a single investment in a mosquito net beats having to keep buying refills of repellent, even if they are the non-chemical type! It's a great option if you want to save money in the long run.
Explore the ManoMano catalog
Insecticides
Different types of mosquito nets...
There are many different formats of mosquito net, including cut-out, hanging, window frame-mounted and even some in the shape of blinds. Choosing the right type of net involves being aware of local insect presence and considering the aesthetic impact, as well as ease of installation, lifespan and cost.
Roll-up or 'blind'-type mosquito net
---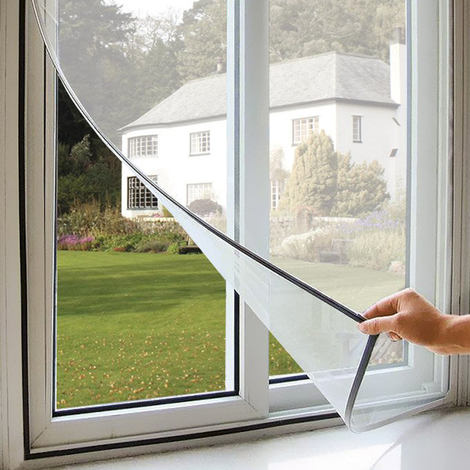 This type looks like a rolling shutter or blind. Held within its casing, a simple pull-cord or handle lets you raise and lower it. It's installed permanently in position and gives very good protection against mosquitoes. The PVC or aluminium structure can usually be cut down to size. On top of everything else, it can actually look quite swish!
Curtain for doors
---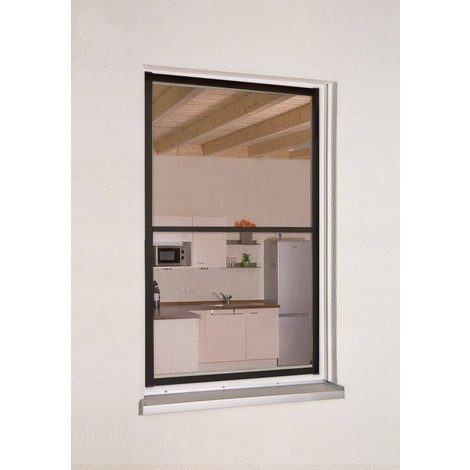 The 'mosquito curtain' can be made of wide bands of netting or narrower coloured nylon bands, making it more like a fly curtain. This is an easy-to-implement solution with a proven track record at excluding insects.
Hanging mosquito net
---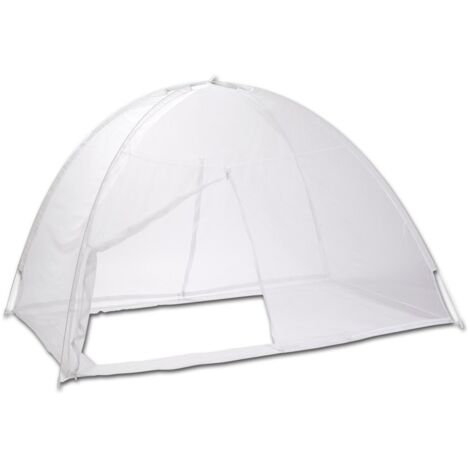 The classic hanging mosquito net is good value and easy to install (drill + appropriate type of rawlplugs). This effective and lightweight option can be taken out and put away in two minutes, and is great if you can't find a permanent net to match your decor or if you're going travelling!
Materials
In terms of materials, you can get natural fibre (e.g. cotton) or synthetic (nylon) mosquito nets. Metals including galvanized steel and aluminium are also not unheard of (i.e. for models installed in door or window frames). The materials available depend on the type of mosquito net so shouldn't be thought of as a separate selection criterion. And if you think you can only get white mosquito nets, you're wrong - you can actually get a range of colours to blend into the surroundings!
As regards maintenance, if you get a hole in your mosquito net, you can patch it with a spare piece of netting. You'll just need a roll of netting of a given gauge that you cut to the size you need. Rolls can be obtained in various widths and lengths: 150 x 500cm, 100 x 120cm etc.
Magnetic curtains: a triumph of design
---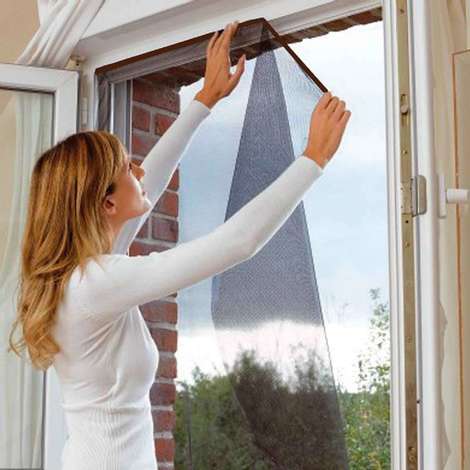 Magnetic window nets let you keep the room ventilated while preventing flies and mosquitoes from getting in.
A light pull is all it takes to part the two wings of the net, which are then pulled back together by magnets as soon as you let go. This automatic closing feature takes a weight off your mind since you don't need to check the net is in place every time you come in and out.
Magnetic snap tightly back in place, allowing pets to come and go unaided.
Advantages of the magnetic mosquito net:
Adaptable to any door (at home or on holiday; in the entrance of a tent)
Can be put up with tape or thumbtacks (no need to drill into any walls)
It snaps back into position all by itself
Can over-bed mosquito nets be stylish?
---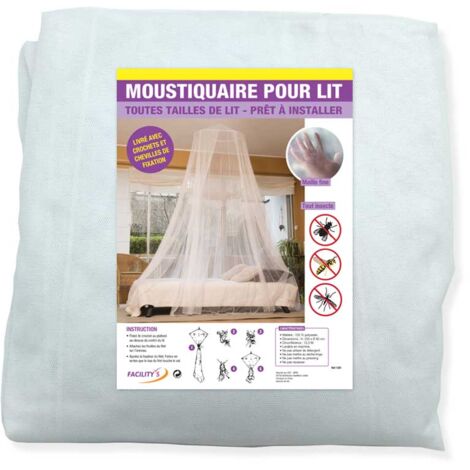 Worried your mosquito net won't fit in with your decor? Do not fear, a hanging over-bed net can itself be stylish and decorative. It almost creates the look of a four-poster bed - and definitely lends a certain charm to the room by creating a cosy cocoon effect.
Once it's up, why not get a nice decorative curtain cord to match the net and hold it in position?
To install, all you need to do is attach the top loop of the net to the ceiling and then position as required.When choosing which product to buy, don't forget to measure your ceiling height and think about the shape of the net in order to position it as best possible.
How to make the right choice?
---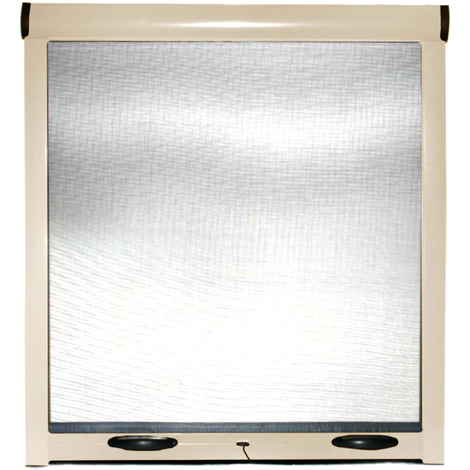 Choosing a mosquito net should take into account local levels of exposure to insects. If you live in the countryside and your house gets a good deal of flies, mosquitoes and butterflies day and night throughout the warm part of the year, go ahead and cover your windows with rollers and your doors with magnetic or fixed nets.
If, on the other hand, you just need a short-term solution for two months at a time, adhesive nets can be excellent, as can curtain nets. These are both easy to put up, and if you cover them with insect repellent into the bargain (ideally non-chemical of course), they will be even more effective.
Make sure you choose the right dimensions for your mosquito nets, even if you plan to buy large cut-to-size models.
For home or holiday, why not make the comfortable and eco-friendly choice and choose a mosquito net over chemical repellents for peaceful summer nights. As for the format - blind, hanging, curtain - that's down to you to decide!
Guide written by:
Pauline, Self-taught handyman, Leeds, 107 guides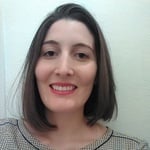 With a handyman-father, I grew up with the soft sound of the sander and hammer on weekends. I am both manual and cerebral (yes, it is possible.), I learned the basics of DIY and the customization of furniture because I was passionate. The salvage mentality is a true way of life that allowed me to know how to use all the tools and products needed to give something a second life, from sander to varnish. I have two favorite activities: the transformation of old furniture and decoration tips. I am always ready to lend a helping hand to revamp a table or to restore a mirror that was intended for the trash that will become a friend's centerpiece. I'm convinced that it's possible to reinvent an interior by small, regular modifications, I constantly research low-cost, test ideas.
The products related to this guide