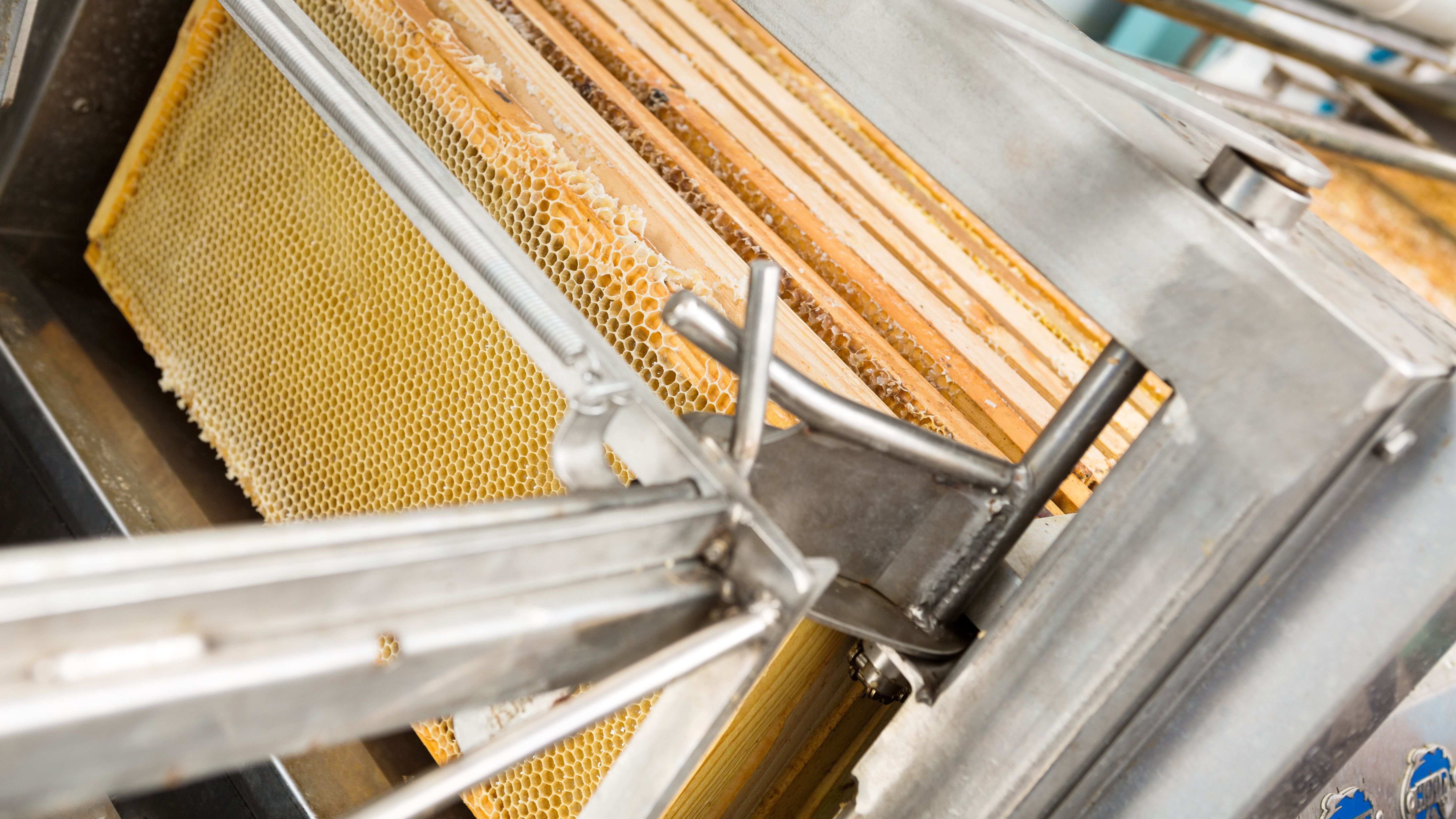 How to choose your honey extractor, maturator and other beekeeping equipment?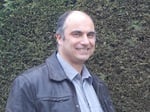 Guide written by:
Albert, Manager of a gardening service, Leicester
49 guides
Let's talk about uncapping machines, radial or tangential extractors, wax melters, refractometers, honey pumps, strainers and stainless steel or plastic maturators. As you can see from the list, a beekeeper needs various equipment in order to manager an apiary and most importantly, harvest the honey. Today we focus on beekeeping and the essential honey-making equipment.  
Producing honey: having the right equipment
Honey harvest time is a particularly vital period for beekeepers, especially for beginners. With your own personal expectations, pride and need to share with others, the harvest is the period when all that hard work is finally rewarded. To finish with a successful harvest is not easy, and it implies the application of steps that have been followed countless times on the path to success. If the beekeeper has already reached the point of making honey, the honey filled frames have already been pulled from the hive and are waiting in an isolated room. To get on with the process however, a beekeeper must have a few different pieces of specially adapted equipment.
Essential beekeeping equipment
---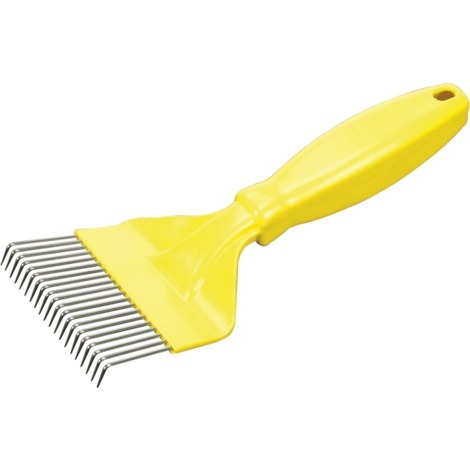 Knife or uncapping harrows
Knives and harrows are designed to remove lids and take honey off of the frames.
---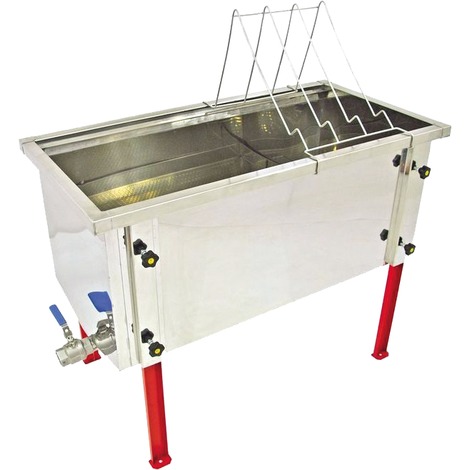 Uncapping tank
Required for the harvesting of wax and the various debris produced during the honey production.
---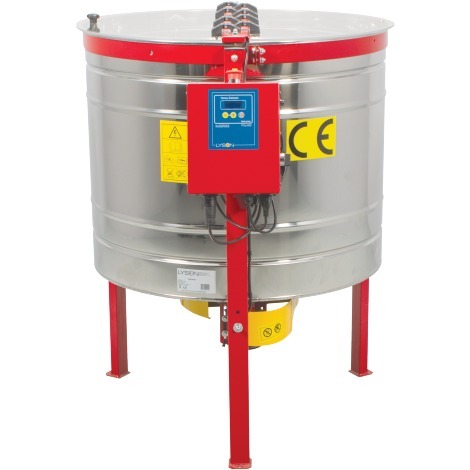 Extractor
It can be manual (equipped with a crank) or motorized. If the latter, it is either radial (the frames fit into spokes) or tangential (lateral frame layout). 
---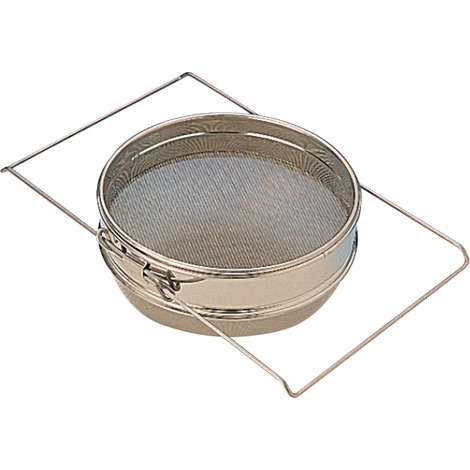 Strainer
Essential for filtering out clumps ofdebris that may be present in honey. It is available in both a single or double model.
---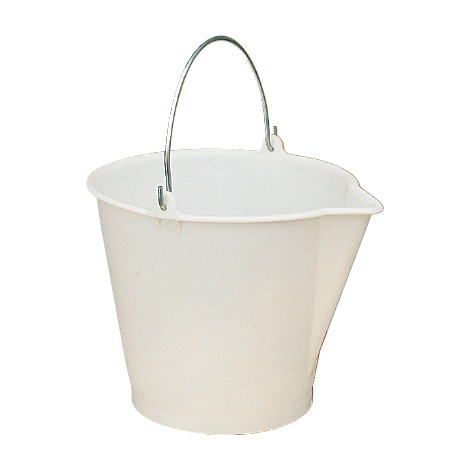 Bucket
Buckets are used to recover the honey after its first filtration and then pour it into another filter, this time above the maturator.
---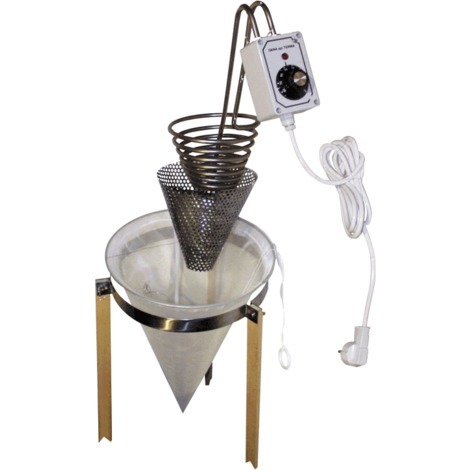 Heating filter
A very efficient, temperature-adjustable filter, ideal for rapeseed honey. It works exceptionally well placed above the maturator, but it can also be useful for already decanted honey.
---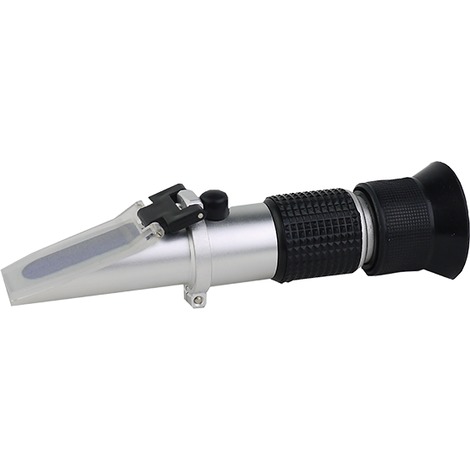 Refractometer
An Important tool that can manipulatethe honey's moisture content, which must always be below 18% 
---
Wax melter
It is a practical device for liquefying honey, with some models even equipped with a probe to prevent overheating of honey and to limit power consumption.
---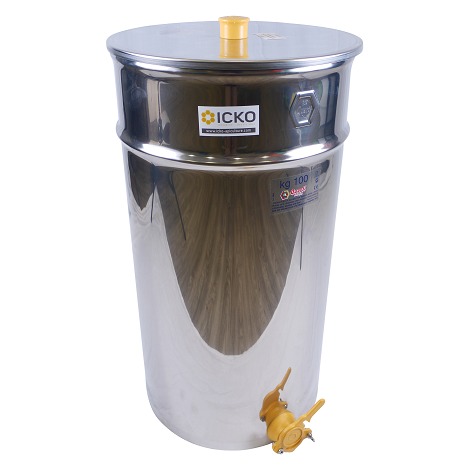 Soaker
This is a tank of variable dimensions, depending on the colony's production capacity, for decanting honey. It can be composed of either stainless steel or plastic.
---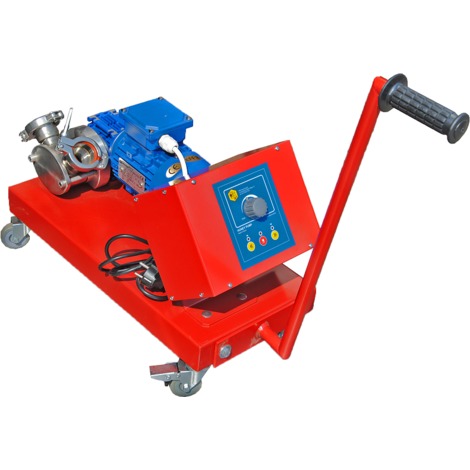 Honey pump
Largely used for large beekeeping operations only, it can quickly and efficiently transfer large quantities of honey all the while keeping any losses down to a minimum.
---
Mixer
It is used to mix one or several honeys and is either motorized or mounted on a drill.
---
Tank mixer
Designed for professional beekeepers, it gives a beekeeper the ability to mix liquid honeys, recover crystallized honey and obtain a specific consistency, by adjusting how often it is used.
Explore the ManoMano catalog
Buckets
Choosing your beekeeping equipment
---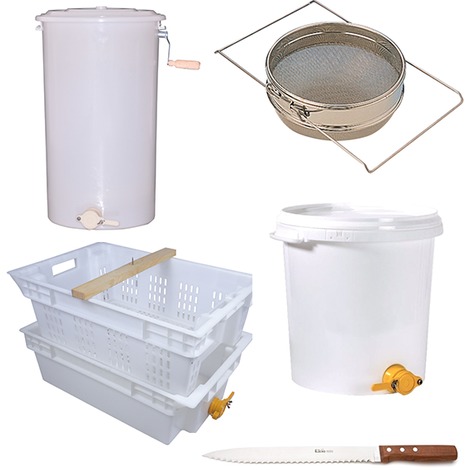 The process of producing honey can be summed up in a few key steps. Each steps makes use of similar equipment, use in slightly different approaches. Before starting to build your collection of tools, there are several factors that should be considered.
Frames to process
The first thing to verify is the number of frames that need to be processed, or in other words, the amount of honey that is about to be harvested. It's safe to say that if you are only expecting a modest harvest, there is no use in purchasing expensive equipment! A reasonably priced honey starter kit is generally more than enough to get started in beekeeping. Once production becomes more consistent, you can switch to a motorized extractor to save yourself the time and the back pain.
Nature of honey
The type of honey, liquid or thick, is an important factor when it comes to choosing between a radial or tangential extractor. In this regard, it's also very useful to have a wax melter. Although they are in now way required to make liquid honey, a wax melter and a single or double strainer were designed specifically to make the process easier. The first will give you a more liquid honey, while the latter a thicker result.
Amount of honey harvested
An estimation needs to be made in terms of the amount of honey you think will be harvested, to determine what size maturator will be required. It's important to remember that the smaller the maturator's volume is, the faster the decantation of the honey will be.
Medium-sized and larger farms will have a higher level of automatisation put into place, therefore implying a substantial investment. These top producers use high-performance equipment, which in turn provide them with substantial benefits in terms of sheer efficiency.
More information
Getting into beekeeping is a big leap of faith. It's best to know what you are getting yourself into! To do just that follow the links below for apiculture-related accessories, advice from our editors and more helpful guides:
How to get started in beekeeping?
How to choose your conifers, trees and shrubs?
How to choose your gardening clothes and accessories?
How to spot these 10 plants that are harmful to your garden and home?
Guide written by:
Albert, Manager of a gardening service, Leicester, 49 guides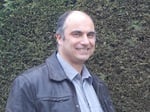 For several years I have been running a garden service with a clientele of both individuals and companies. I manage a team of gardeners and ensure the creation and maintenance of green spaces. At the same time, I bring my expertise to my clients in terms of the maintenance and improvement of their gardens. In fact, as a trainee and working in the hospitality industry at the beginning of my career, I focused on landscaping in a local community where I acquired solid technical skills through in-house training and the follow-up of major projects in a rapidly changing town. On a personal level, I am equally oriented towards the art of gardening. With my wife, I created our garden from start to finish and I maintain it carefully, the same goes for the vegetable garden. As for DIYing, it's not to be outdone. Yes, gardening is also tinkering: pergola, hut, pavement, fence, and so on...There is always something to do in a garden. After working well together, my wife and I are proud of the result and delighted to be able to take full advantage of a friendly and warm environment. So, let us give you advice and help you in your choice of tools, maintenance, or improvement of your garden, nothing could be simpler.
The products related to this guide