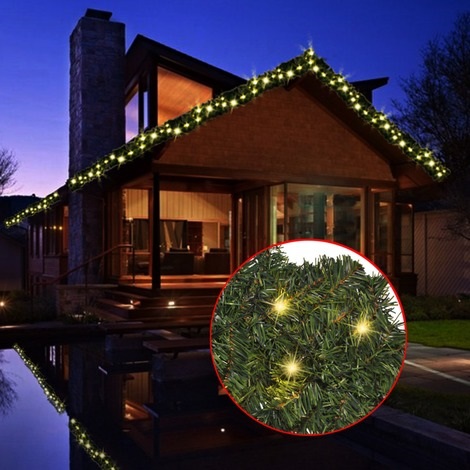 How to choose your fairy lights?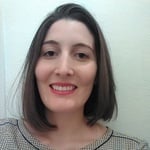 Guide written by:
Pauline, Self-taught handyman, Leeds
89 guides
Fairy lights are an essential ingredient of Christmas decoration. Classic, retro, quirky shapes, plain white or coloured - there are many types to choose from. Read on for our top tips on choosing indoor and outdoor fairy lights.
Outdoor fairy lights
---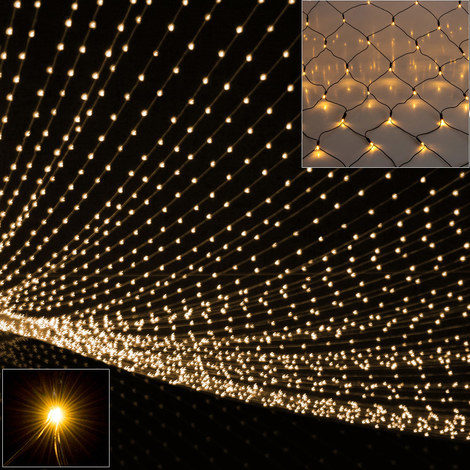 Your choice of fairy lights for the front of your house, your balcony or garden is all about the look you want to create. Various types of outdoor lights can be had:
tube lights
conventional bulbs or LEDs
light curtains
LED fairy lights come in strings up to 40m long, with hundreds of bulbs, to go right round your house. They have several plus points:
variety of shapes (stars, icicles, balls, etc.)
more durable than classic bulbs (with a filament)
easier to install
Outdoor fairy lights should be designed to withstand cold temperatures and moisture - check before you buy that the product offers this feature. You can use them on shutters, window frames and doors and even regular trees or Christmas trees in your garden to spice up your exterior for the festive season.
Explore the ManoMano catalogue
Fairy lights
Indoor fairy lights: classic vs. innovative
---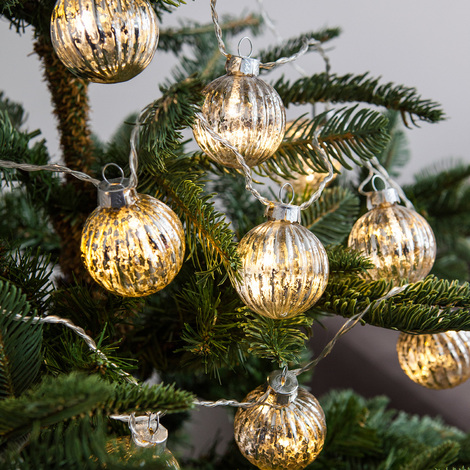 Again, your choice of indoor lights - to decorate your tree, for instance -will depend largely on your personal taste.
You can get indoor fairy lights with mini LED bulbs for decorating trees, nativity scenes, fireplaces and walls. You can also get sparkling lights for your Christmas tree or general decoration in themed Christmas shapes like icicles and stars. Alternatively, feel free to go a bit retro with large coloured bulbs and crafty paper or fabric baubles.
One decor suggestion: wrap a string of fairy lights around a large glass vase filled with festive baubles and decorated branches (glittery or spray painted).
Explore the ManoMano catalogue
Festive baubles
Simple or sophisticated?
---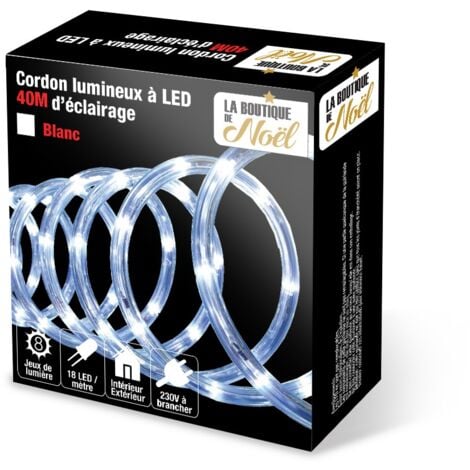 It's a good idea to have a look at all the various extras that are available; for example, some fairy lights come with an integrated music box. Depending on the level of sophistication, you may find:
flash speed and pattern settings
different colours
music box
fixed or adjustable lights
Be aware that the range of settings and options will have in impact on the price.
Safety considerations when choosing fairy lights
---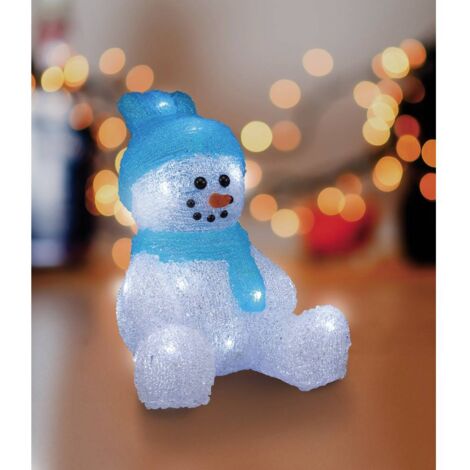 It's essential that any lighting product you buy conforms to certain safety standards.
Check that the product is suitable for the use you're intending (i.e. indoor versus outdoor use).
Before putting them up, it's good practice to check the wires and bulbs to ensure everything is in order.
Important: if you need to change a bulb (conventional or LED), it should go without saying that the power supply must be cut off first. Check that the replacement has the appropriate power rating to avoid short circuits.
And now you're free to go crazy end enjoy preparing your house for Christmas!
Explore the ManoMano catalogue
Bulb
Learn more about preparing for Christmas...
To find out more about preparing your house and garden for Christmas, follow our editors' advice and check out their other guides:
Guide written by:
Pauline, Self-taught handyman, Leeds, 89 guides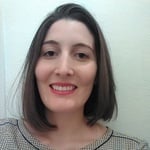 With a handyman-father, I grew up with the soft sound of the sander and hammer on weekends. I am both manual and cerebral (yes, it is possible.), I learned the basics of DIY and the customization of furniture because I was passionate. The salvage mentality is a true way of life that allowed me to know how to use all the tools and products needed to give something a second life, from sander to varnish. I have two favorite activities: the transformation of old furniture and decoration tips. I am always ready to lend a helping hand to revamp a table or to restore a mirror that was intended for the trash that will become a friend's centerpiece. I'm convinced that it's possible to reinvent an interior by small, regular modifications, I constantly research low-cost, test ideas.
The products related to this guide