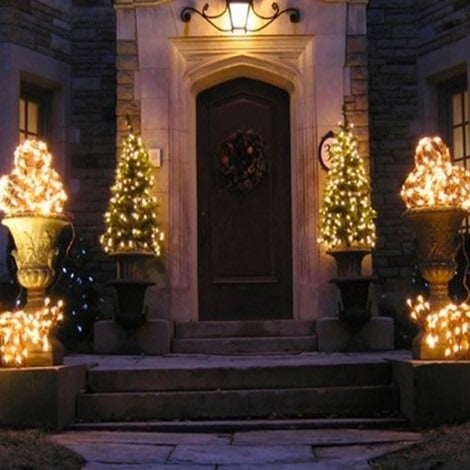 How to choose your exterior Christmas decorations?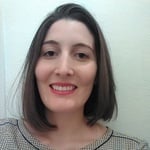 Guide written by:
Pauline, Self-taught handyman, Leeds
97 guides
Projecting snowflakes and stars onto your house, illuminating the arrival of Santa Claus, embellishing a snowman or simply decorating a nice festive tree for your garden: of all the many options for outdoor Christmas decor, only you know what ticks your boxes!
Showing your house off to best effect
---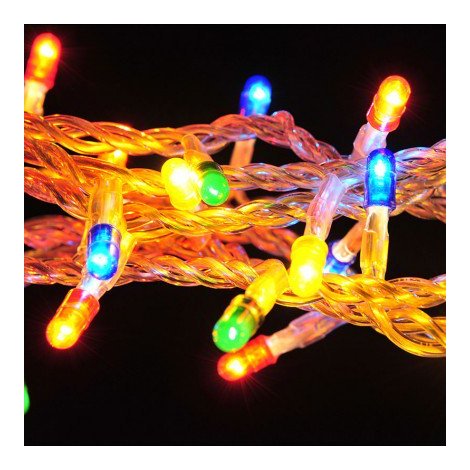 The exterior of your house or apartment needn't be left out when it comes to choosing Christmas decorations. At this special time of year, lights can run the length of the walls, shining stars can welcome your seasonal guests, and you might even find a few polar creatures lingering on the lawn.
Just like you see in catalogue pictures of houses decked out for Christmas, the architectural features of the front of your house can be methodically enhanced. And of course, the magic of Christmas can also thrive in gardens and on balconies.
Top 6 outdoor Christmas decorations
Main entrance: place a star, wreath or Father Christmas figure.
Around the windows: great place to put strings of fairy lights (weatherproof in a sealed tube).
Around the eaves: go for woven-effect fairy lights.
Cover the entire facade with an XXL curtain of lights.
The roof: you might want to add a Father Christmas climbing up to the chimney or climbing down on a ladder.
Balcony or patio railings can be decked out with a light curtain or LED tube lights (woven or straight).
3 tips for successful outdoor Christmas decor
Don't go overboard with colours and types of lighting (to avoid a sensory overload, don't go for a projector and strings of fairy lights). However, combining non-lit daytime decorations with electric lighting for the evening can work.
Keep Christmas figures and statues to a minimum to give them maximum impact. For instance, a single Santa Claus or snowman will do.
Fasten down your strings of lights thoroughly; this works best along window frames or straight down the corners of the house. Alternatively, stick with items that can be fixed to the ground.
That not sound festive enough for you? How about adding a mini snow cannon?…
Explore the ManoMano catalogue
Fairy lights
A brilliantly illuminated Christmas garden?
---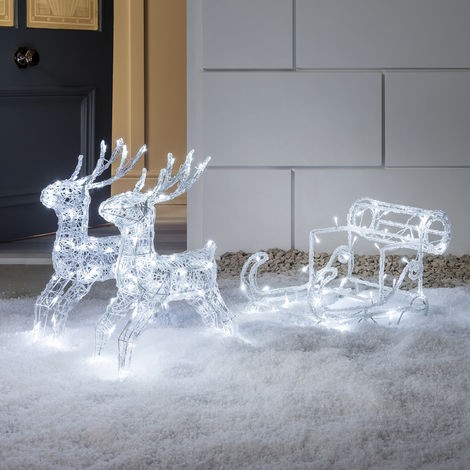 If you're lucky enough to have a front garden facing the road, why not deck it out with strings of lights, Christmas figures or even a carpet of artificial snow? There's no end of Christmas decorations that can work in this context. If you've got trees like pine or yew, you can wrap them in lights from top to bottom. If you've kept last year's Christmas tree by planting it out in the garden, you can always keep it in place and decorate it. Strings of lights and Christmas baubles can still be used, and of course you can always choose another tree for inside!
It's not over yet; you can still throw a few festive animals here and there in your flowerbeds:
Polar bear
Reindeer
Penguin
If you've got plenty of space, you might want to get some nice lit animal statues to go along the driveway or at the foot of the front step. These can be had in a range of sizes, and may be pre-assembled or put together from two interlocking parts. All you need do then is connect them to a weatherproof outdoor electricity supply.
And what if you need to provide landing space for Father Christmas on his sleigh? Or how about putting up a HUGE Christmas tree, American style? Or a life-size nativity scene?
Explore the ManoMano catalogue
Nativity scene
Christmas projectors: stars and snowflakes galore
---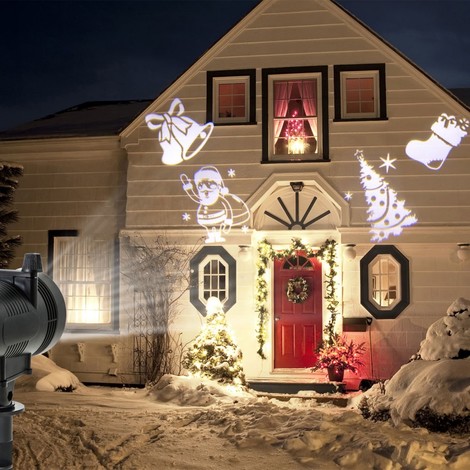 If you don't want to spend an entire day on your external Christmas decor, you can always go for the easy option and put up a Christmas-themed light projector.
First on the market a few years ago, this is an amazing LED-based seasonal lighting installation. Designed to withstand the lowest temperatures of the year and high potential levels of moisture, these devices can be used to project points of light, stars, snowflakes and illuminated shapes of all kinds - either fixed or moving - onto the front of your house.
The price varies based on the range of colours, settings and images available (stars, snowflakes, etc.). Top of the range models come with a remote control so you can change up your outdoor lighting from the comfort of the fireside. The cutting edge of outdoor Christmas decoration? You decide!
Guide written by:
Pauline, Self-taught handyman, Leeds, 97 guides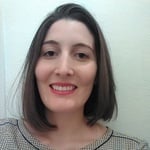 With a handyman-father, I grew up with the soft sound of the sander and hammer on weekends. I am both manual and cerebral (yes, it is possible.), I learned the basics of DIY and the customization of furniture because I was passionate. The salvage mentality is a true way of life that allowed me to know how to use all the tools and products needed to give something a second life, from sander to varnish. I have two favorite activities: the transformation of old furniture and decoration tips. I am always ready to lend a helping hand to revamp a table or to restore a mirror that was intended for the trash that will become a friend's centerpiece. I'm convinced that it's possible to reinvent an interior by small, regular modifications, I constantly research low-cost, test ideas.
The products related to this guide