How to choose your engineered hardwood floors?
Guide written by: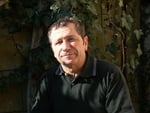 John, Passionate gardener, Cambridge
38 guides
A distinctive type of flooring, engineered hard wood floors will easily seduce you with the different types (oak, teak, mahogany, wenge) and finishes (varnished, oiled, tinted, aged) it offers and the fact that it can be installed in a floating configuration. Composed of three layers, which are a supporting layer, a core and a 2 to 6 mm wear layer, this hardwood floor can easily be adapted and installed into any room of the house.
Important features
Wood species
Wear layer
Finish
Format
Installation
What is engineered hardwood flooring?
There are two types of real hardwood floors:
natural
hardwood floors and engineered hardwood floors
. These are the only two products which have earned the right to be referred to as "hardwood"! Any other type of
floor covering
is simply just an imitation. That is because, in order to be classified as hardwood floors, a
floor must include a layer of noble wood equal to or greater than 2.5 mm
. Any thinner, and beware of using the term hardwood!
While engineered floors sound great, it will ultimately depend on the type. Some vareities are far worse in quality than natural hardwood floors in terms of
strength or finishes.
Engineered hardwood floors are composed of 3 elements. The core is made of HDF (High Density Fiber) and goes in the middle, in between the upper layer of the plank, referred to as the wear layer, composed of 2.5 mm thick noble wood and a supporting layer (the underside). The three components are binded together at the sawmill to result in an unbeatable combination.


How to choose your engineered hardwood flooring?


Wood species


Just like any natural
hardwood floor
, you choose the species! There are many species of wood available in the form of engineered wood. The
most common type is oak
,
but you can also find
more exotic species offered
, including
wenge
,
mohagony and
teak
, to name a few. It just depends on what you want, although it's important to remember that
exotic species will significantly change over time
! It really depends on the actual wood species, as some are more than others.
Wear layer


Engineered hardwood floors have a 2.5 mm (minimum) to 6 mm (semi natural hardwood) top layer. This layer, commonly referred to as a wear layer, is what determines the engineered floor's resistance. While it depends on the hardness of the chosen species of wood, the general rule is that, the thicker the wear layer is, the more impact resistant the floor will be. Engineered floors with a wear layer of 3.2/3.5 mm are normally suitable for any room of the house.


Finishes


Engineered flooring is usually finished in the factory and purchased
ready to install
. They are available with
varnish
or
oil
, and
may or may not be tinted, brushed, aged or saw-cut
. There are a multitude of configurations possible, the choice of which is crucial. Engineered floors are also
beveled on 2 or 4 sides
.
Formats


Engineered hardwood floors are generally sold in the form of sections, with several planks pre-set on along the width of a single plank or as single planks. The technology used to create engineered flooring makes it possible to manufacture a wide surface area, while limiting its thickness to 14/15 mm. The proof is in the fact that engineered flooring is widely available in all kinds of different widths, from small 90 mm surfaces, to larger 300 mm sections. The most common width for single planks is 180/190 mm, and they are fairly long (1800/2000 mm).
Installing an engineered hardwood floor
We now come to the main difference between engineered and natural hardwood floors. The latter has slowly become more popular than its predecessor, in part because of
its easier installation
. These types of floors are installated in what is referred to as a "floating configuration", implying that
the floor is not anchored to the dwelling's support
. Very similar to
laminate flooring
, engineered wood only requires a suitable
underlay
upon which to lay. Once in place, it is secured
by simply fitting the slats into one another
. When you've completed the first row, use what's left of the section to start the next one.
What makes engineered hardwood floors often so easy to install is their
"click" fixing systems
, which almost all models have. It's exactly the same "groove and tongue" mechanism that natural hardwood floors use, but which is installed the same way on the underlay, to achieve the floating effect. Be careful however, while the installation may seem far easier than that of natural hardwood floors, there are still strict rules that must nevertheless be respected! Despite all its advantages, engineered flooring is still a product that is composed of a natural element, which can shift and change over time. The possibility of the
wood
expanding
in and around the
door sill
cannot unfortunately not be ruled out. To avoid this, there are some basic rules
that dictate the humidity level and air temperature that is most ideal for your hardwood floor, so as to better adapat it to whatever room you choose.
The 4 advantages of engineered hardwood floors


1. Increased stability


Because of its composition, engineered floors are more stable than their older sibling, natural hardwood floors, so they tend to shift significantly less. That being said, it's important that you follow the rules in terms of humidity and temperature to achieve this.

2. Adaptable in any room


Thanks to it's
thick wear layer
, engineered flooring can be installed anywhere in the house. This implies, of course, that the floors will be properly maintained, depending on its use. A bedroom, where socks are often worn, and a living room, where shoes are often accessible, require two different types of maintenance! The only exception to the rool is the
bathroom
, in which hardwood floors should generally be avoid, unless it's an exotic species with increased water resistance.
3. Available as floating flooring


Installing
engineered hardwood floors is do-able for even any good handyman, and can be done simply and efficiently if the basic rules are followed. That starts with reading the instruction manual!

4. Easy renovation


Engineered flooring is
renovated in exactly the same way as a natural hardwood floor
is, which is an undeniable advantage. If it is too damaged or scratched, it can be
sanded
to remove the finish. Next, simply re-apply the
desired finish
, making sure never to leave it bare. The floor can even change its look entirely, by applying a new shade,
from a natural oak honey to an charcoal gray
for example. There are a variety of
wood finish products
that are designed for this exact purpose!
Just a quick side note, every time that a floor is completely
sanded
,
1 mm of wood is removed
! That's why the floor should only be
sanded
once every ten years on average. On the bright side, that implies that your floors, even if they are engineered, will last at least that long, which is a pretty good start!
More information
Additional information on floor coverings and guides to help you achieve your ideal floor can be found below:
Also, to be sure you have the right tools:
And to work safely:
Did you find this guide helpful?
Guide written by:
John, Passionate gardener, Cambridge 38 guides écrits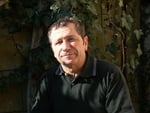 When I was young, I was already working in the family garden. Perhaps that is where my interest in plants and gardening came from. So, it was logical for me to study both plant biology and agronomy.
At the request of various publishers I have, over twenty-five years, written many books on the subject of plants and mushrooms (a subject that is close to my heart).They were mostly identification guides at first, but shortly after they were about gardening, thus renewing the first passion of my childhood.
I have also regularly collaborated with several magazines specializing in the field of gardening or more generally in nature. There is no gardener without a garden, I have cultivated mine in a small corner of Cambridge for the last thirty years and this is where I put into practice the methods of cultivation that will I advise you in as well.
The products related to this guide