How to choose your DIY tools & equipment
Guide written by: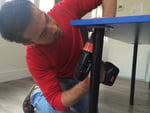 Sebastian, self-taught DIY-er, Exeter
183 guides
The number one rule to pulling off a home improvement project is making sure you're equipped with the right tools and equipment. From choosing the right lawnmower or pressure washer to picking your bathroom accessories, read on for our top tips to make sure your DIY projects run smoothly.
Important features
Garden equipment
Bathroom fittings
DIY safety during lockdown
Many of us are making the most of our time on lockdown to get cracking on a range of home improvement projects.
---
From taking care of the lawn and fitting out your garden with play equipment to freshening up your bathroom or home workshop, there are plenty of ways to keep busy.
One of the most positive things about being stuck indoors is that there is no excuse for procrastination! With this in mind, we've arranged a series of guides into categories to help you complete your DIY projects.
But, most importantly, we urge you to tackle these jobs with as much care as possible. DIY, cleaning and maintenance tasks all come with their own risks and accidents do happen.
To ensure you don't end up in A&E, we cannot emphasise the following points enough:
Be very careful when handling any tool.
Put any dangerous jobs on the back burner.
Do not attempt to use any tools that you are not familiar with.
Caring for your lawn
---
As the weather warms up, your grass is starting to grow which leaves you with two options: hack at it with a pair of scissors (you have the time, after all...) or
get your hands on a lawnmower
. Whether you go for an electric or petrol-powered model, these handy machines will make quick work of your lawn.
Picking your garden power tools
---
Once your lawn is looking neat and tidy, it's time to take care of the rest of your garden. From
churning your soil
to
trimming your trees
and
getting rid of any garden waste
, there are plenty of tools out there to help you out.
Furnishing your garden
---
Your garden is a
living space in its own right
and taking advantage of it is now more important to your wellbeing than ever. Looking to
install some outdoor play equipment
or add some
privacy with a fence or screen
? We'll help you make the most of your outdoor space.
Power washing your equipment
---
A pressure washer is the
best tool for cleaning your car or the side of your house
– or just for getting rid of unwanted visitors! But with so many different models and attachments on the market, it's hard to tell which one to go for. Luckily we've got you covered!
Sprucing up your bathroom
---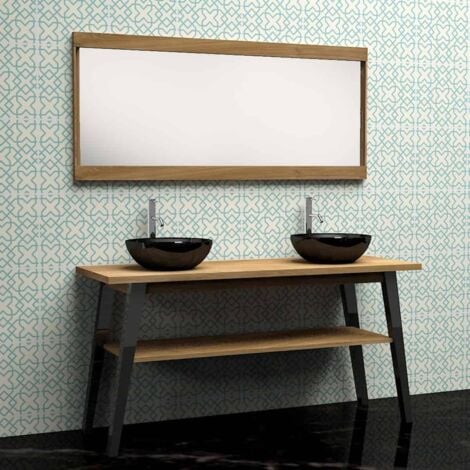 Why not make the most of your time on lockdown by
freshening up your bathroom
? Follow our guides for advice on
picking your fittings
and
organising your space
; we've got plenty tricks up our sleeve to help you out!
Tidying up your home workshop
---
It might have taken a lockdown to get you there, but if you've finally decided to
tidy up your home workshop or garage
: well done! We'll help you keep things looking spick and span.
Guide written by:
Sebastian, self-taught DIY-er, Exeter 183 guides écrits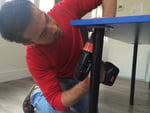 Redo a roof with wooden beams? Check.Advise Mister everybody in the DIY shop? Check.Redo the bathroom plumbing? Check.Fit together, build the walls, paint a partition, throw my hammer in a rage thinking that it will fix the problem? Check.

The DIY motto ? Learning is better than delegating… well, it's also a question about your wallet! The satisfaction? The beer at the end of the job! What do the best have in common? The influence of Gyro Gearloose, Mac Gyver and Carol Smiley depending on your generation, a good dose of curiosity, a average hand-eye coordination and a taste for risks… and if it doesn't work, try again! Advise you? I'll do my best!