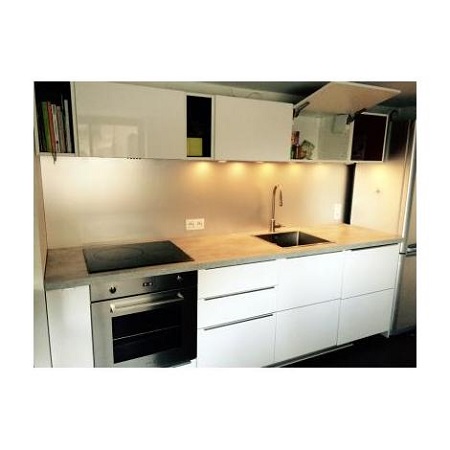 How to choose your credence?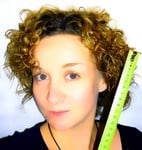 Guide written by:
Anne, Painter, Cambridge
35 guides
At once functional and decorative, a kitchen credence can really pack a punch. Available in a range of materials, you'll find one to suit your look! Made of glass, resin, steel, even tile… There's one for every taste and budget. Let us furnish you with the details!
What's a kitchen credence for?
---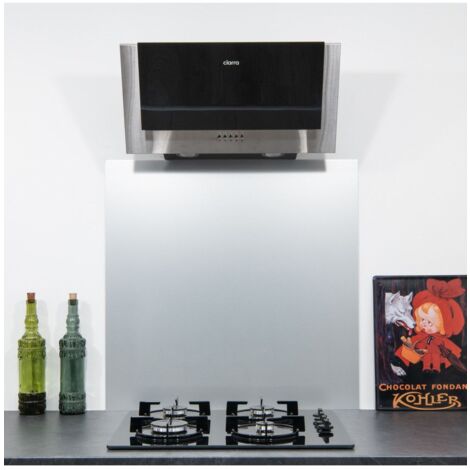 A credence serves to protect your kitchen walls from splashing water and grease, making your cleaning job much easier. Apart from models in safety glass or stainless steel, credences aren't suitable for use behind a cooker hob. A watertight, heat-resistant cooker backplate would be better. They're easy and quick to maintain: a bit of soapy water on a damp cloth followed by a quick wipe with a microfibre cloth and you won't get stains. Whether you blend it into the surroundings or let it stand out as a main feature, a credence can be the final jigsaw piece in your perfect kitchen decor!
What material to choose?
Gone are the days when a credence and the corresponding worktops had to be made from the same material. These days, credences are often carefully designed in their own right and can add a lot of character to your kitchen. Nonetheless, there are some consistent trends in the materials you'll see available.
---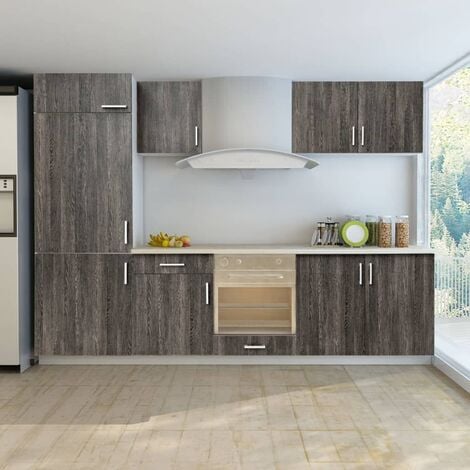 Composite
Composite is the most popular option. You can get it in a variety of colours, grades, visual effects… Composite is highly durable and very easy to clean. It can be cut easily and stuck in a single block (no joints) directly onto your old tiling. Great for wood lovers (itself inadvisable for credences), there's a wide variety of wood-look composite materials, to give your kitchen that ineffable natural charm without the drawbacks of real wood.
Adhesive credence
Very easy to install, this type of credence is waterproofed – for ease of maintenance – and lets you change up styles instantaneously and without getting rid of the original finish. Imitation tile, mosaic, Paris Metro tile… they come in many and varied colour schemes and patterns to give a personalized touch to your kitchen decor.
Stainless steel
Stainless steel is a very hygienic material and goes perfectly with appliances of the same finish. Ultra-durable, it's totally unscathed by water. If possible, choose a non-marking stainless steel to make your cleaning job even easier. Can be installed from about 10cm away from the cooker hob.
Tile
Both economical and easy to maintain, tile has remained one of the best-selling and most popular finishes! Manufacturers have developed a very wide range of tiles, both in terms of colour and texture (relief, patterned, sparkly…). You can also get tile slabs – very large format – which can offer a contemporary look to your kitchen (e.g. "industrial" raw concrete effect).
Safety glass
Originale and stylish, a safety glass credence offers a vast range of possibilities as regards colour and finish. It's the real star of the show if you want something a bit off the beaten track. Its impressive heat resistance and ease of maintenance only add to the list of plus points. A safety glass credence adds brightness and brilliance to your kitchen. For a really unique look, choose a personalizable glass with a picture background of your choice (imitation sand, grass, sea…). Watch out for the budget, though, because the bill can get as steep as the dunes in the picture!
Resin
Resin is very resistant to heat (up to 180°C) and shocks, hygienic and easy to maintain. There are two types of finish: gloss or matt. Only downsides: resin can be scratched quite easily (use a soft cloth or sponge for regular cleaning) and can't be placed behind a cooking hob.
Facing blocks
With a brick or natural stone finish, this can add some real class to your kitchen! For ease of maintenance, always use a water-repellent stain-remover spray.
Plaster
Great for restoring a damaged wall, plaster covers a multitude of sins – while also adding decorative value to the wall. Economical and durable over time, but not suited to use behind a hob.
Acrylic or zenolite
These materials offer the same kind of shine and finish as glass but is easier to cut (a standard circular saw will do). Easy to maintain, and its potential for production on a larger scale gives a definite advantage. Still not suitable for installation behind a hob.
Explore the ManoMano catalogue
Worktops
Comparison table of different credence materials
Appearance

Value for money
* Poor
** Medium
*** Good
How to accessorize your credence?
Credence bars
---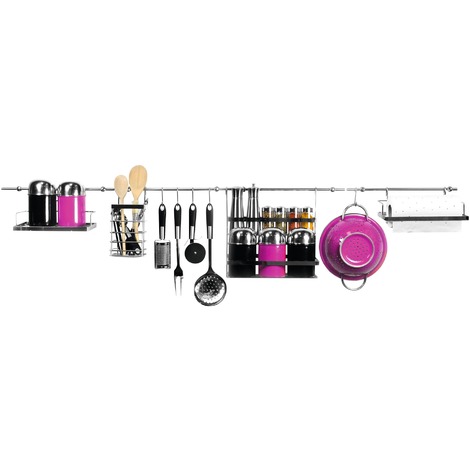 Commonly in aluminium or stainless steel, credence barsare available in a range of types for easy access: bars for hanging your kitchen utensils (ladles, spoons, spatulas, whisk…), dispensing baking paper, arranging your spices, etc.

Magnetic bars
Stuck or fixed down, these bars will let you always put your hand to the ustensil you want! They're also good for keeping dangerous implements out of the way of smaller children.
Shelves
For stylish modern kitchens with no high units, the credence can be wider and accommodate shelves - on which you can place indoor plants, candles, decorative jars, etc.
Specialized covering
For an original feel, you could go for a magnetic covering – to attach your recipes to – writeable whiteboard or blackboard type, if you like.
And there you have it! All the secret wisdom of choosing the best credence is now yours. Now, all that remains is to compare products and let your desires run wild!
Explore the ManoMano catalogue
Credence bars
Guide written by:
Anne, Painter, Cambridge, 35 guides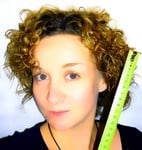 After 8 years of trade, I turned professional: I trained myself to be a painter and carpet layer either solo or with 16 years old comrades. 9 months later, following vocational school, my registration in Trades Directory, and the label 'Artisan' in hand, I created my company. And since then, I don't even touch my brushes. I'm a self-taught DIYer and decoration enthusiast, I love to find and restore furniture and to create unique decoration elements. I completed the restoration of my sister's house, this was last summer, with my niece: electrical, tiling, finishing, plasterboard...we did it all. And today, if I can share my experience I'm happy to do it. A total DIY enthusiast joke: 'What's the difference between a clown and a DIY enthusiast? A sense of humor.' Good Luck.  
The products related to this guide