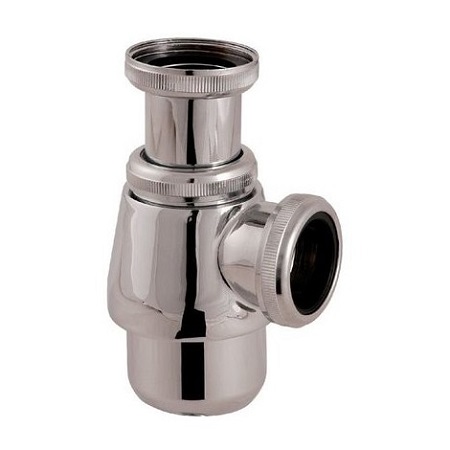 How to choose your bidet trap?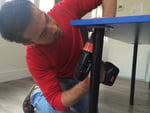 Guide written by:
Sebastian, self-taught DIY-er, Exeter
198 guides
Do you want to change your bidet or just replace the drainage system? To keep the appliance functional and pleasant to use, there are a multitude of adaptable accessories that facilitate the draining, most notably the trap.
Different types of bidet traps
---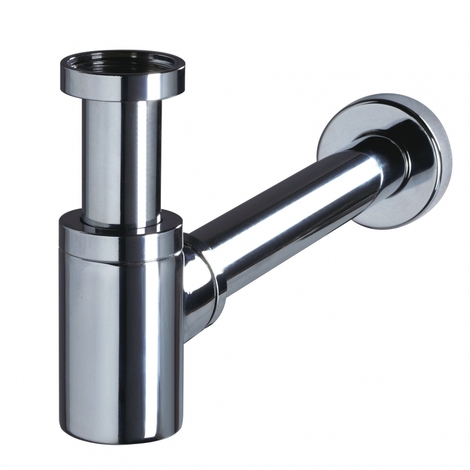 Connected on one end by a screw to the bidet's drain, the trap is also linked to 32 mm PVC drain pipe via compression fittings. The trap is used to both facilitate the evacuation of wastewater and to limit agressive odors, using it's water reserve.
The trap is available in different models. Your choice will therefore be primarily based on the space you have available and your DIY skill level. Here are a few examples:
An extra-flat trap is designed for installations in a small space;
A curved, permanent trap, also referred to as a space saving or tilting trap;
A curved, removable trap, allowing the user to bypass the normal disassembling of the compression fittings and the drain in case of clogging;
An adjustable trap, generally used in a sanitary renovations and specific installations.
Bidet trap: primary building materials
Manufacturers employ different materials to make bidet traps:
Plastic, economical and lightweight but unsightly. A plastic trap is best suited for hidden installations;
Stainless steel, resistant and durable. Stainless steel traps feature impeccable finishes and add a touch of style to the installation; 
Chrome-plated brass, greatly appreciated for its longevity and robustness.
Bidet traps, when they are visible, can have either a modern or rustic style and they are most often chosen to match the surrounding material.
Explore the ManoMano catalogue
Bidet
Install a bidet siphon in 4 steps
---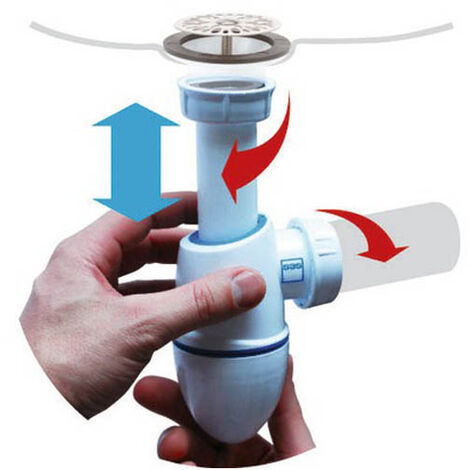 Easy to install, bidets does not even require any glue.
1.  Clean the bidet's drain pipeand plug.
2. Tighten the nut to secure the trap to the drain pipe, making sure the rubber joint is properly placed.
3.  Insert the PVC pipe intothe trap'scompression sleeve and tighten.
4. Check for leaks by running water through the bidet.
Explore the ManoMano catalogue
Bidet's
More information
For do-it-yourselfers preparing for full kitchen renovation or just curious as to what your options are, follow the links below for related accessories, advice from our editors and more helpful guides:
How to create an open kitchen?
How to choose your bathtub?
How to connect a washing machine or dishwasher?
Guide written by:
Sebastian, self-taught DIY-er, Exeter, 198 guides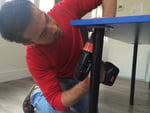 Redo a roof with wooden beams? Check.Advise Mister everybody in the DIY shop? Check.Redo the bathroom plumbing? Check.Fit together, build the walls, paint a partition, throw my hammer in a rage thinking that it will fix the problem? Check. The DIY motto ? Learning is better than delegating… well, it's also a question about your wallet! The satisfaction? The beer at the end of the job! What do the best have in common? The influence of Gyro Gearloose, Mac Gyver and Carol Smiley depending on your generation, a good dose of curiosity, a average hand-eye coordination and a taste for risks… and if it doesn't work, try again! Advise you? I'll do my best!
The products related to this guide