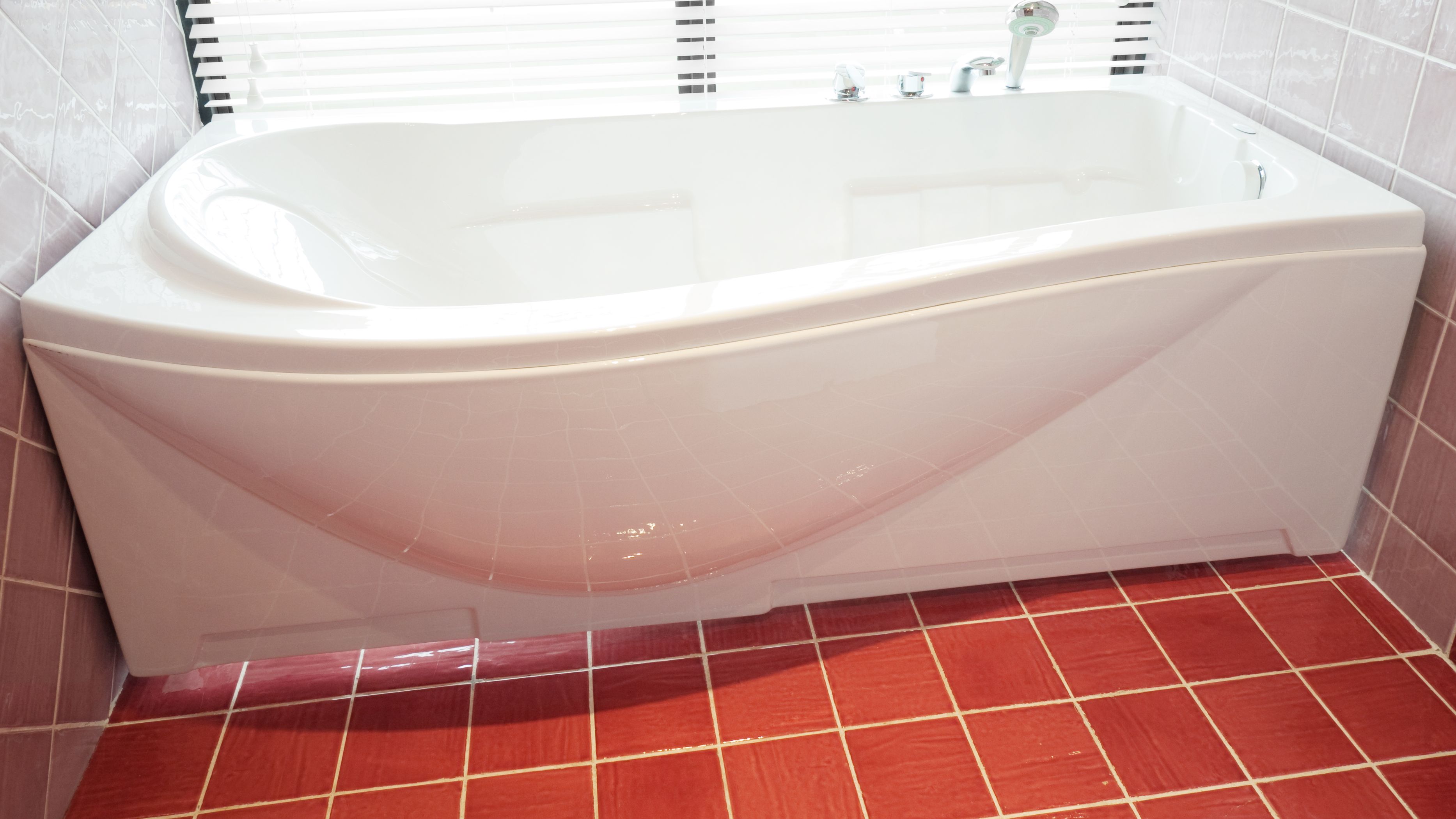 How to choose your bathtub panels?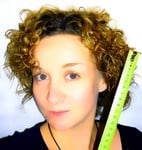 Guide written by:
Anne, Painter, Cambridge
35 guides
While your new bathtub may be fully installed, there are some finishing touches that still need to be applied, notably, covering the bare floor, pipes, waste system, etc. What type cladding or bath panels should you choose to find the right mix of aesthetic qualities and ease of installation? Knowing that it must of course be done within a set budget and stay within the theme of a specific bathroom decor, this can be sometimes complicated!
Definition: bath cladding or panels
---
A bathtub's cladding is referred to as paneling. It is used for any bathtub on which the actual tub is visible, and plays a role entirely dedicated to bathtub's aesthetic appearance. The bathtub's panel conceals the drain, pipes, bare floor and any exposed feet and sides that lie under the bathtub.  The bathtub's paneling also has a secondary function, though it is generally not common knowledge: it increases the user's well-being by assuring that the bath water stays hot for a longer period of time.
Explore the ManoMano catalog
Bathtub
3 types of bathtub panels
Standard panel
Composed of one to three faces, standard panels can spruce up a bathtub by simply being glued to the wall, even if it is an angle.
---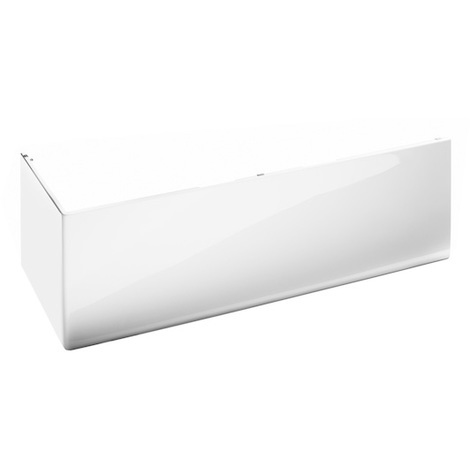 Curved panel
This is an panel that is specifically designed to fit the rounded shapes of a corner or spherical  bathtub.
---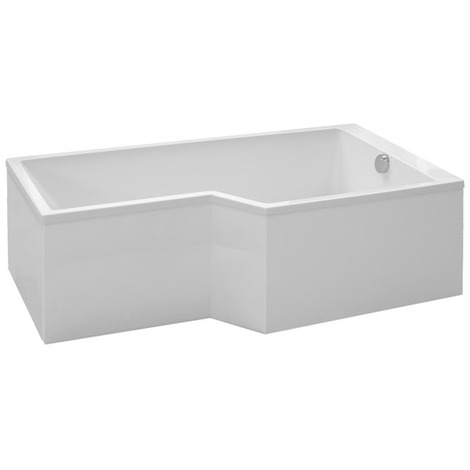 Full panel
Specially designed for island baths, it covers all sides of a bathtub. For configurations that also include a vertical shower column, the panel can be adapted to integrate the bathroom faucet.
Explore the ManoMano catalog
Glued
Assembling your own bathtub panels
---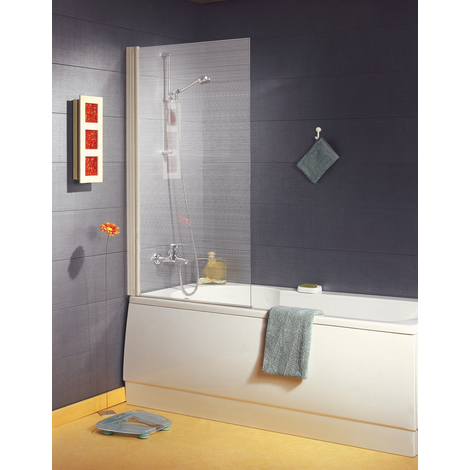 Are you a master craftman who is an expert in DIY? If so, you might as well assemble your own panels! It should be considered however, that sucessfully assembling panels does not only require increased DIY proficiency but also the use of the righttools. The installation of bathtubs panels requires measuring, adjusting and cutting the cladding before it goes into place.
Required materials for assembling bathtub panels
Drywall
Commonly referred to by craftsmen asBA13, it can be cut and installed with ease. It must be certified waterproof to guarantee its resistance to moisture and water runoff. Drywall must always be covered up, either by tiles, plaster or paint. It is one of the most commonly-used materials due to its practicality and economical price.Plywood
Many older installations favored a plywood bath panel due to its very low price and increased resistance. Be aware however, that only marine plywood can be used in this context, as it is pre-treated to be water-repellent. It is most often closely associated with the installation of wood paneling but it can also be plastered, tiled or painted, just like the BA13.
Aerated concrete
This is a good alternative if your toolbox isn't full to the brim: these large bricks can be easily sliced and then joined together with a specially designed glue. In addition, their lightweight makes handling and transport a breeze;
Pre-cut Panels
If you're going for warmth or exoticism, the wooden panels are your best bet. They must of course be rotproof and water repellent. Synthetic panels, such as PVC, can also be a cheaper alternative to wood, although it should be notes that basic models will be hollow and therefore quite sensitive to impacts.
Explore the ManoMano catalog
Painted
Pre-cut bathtub panels
---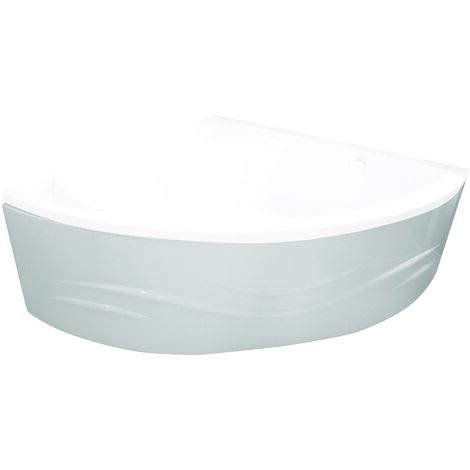 For amateur craftsmen who may only have mastered the basic techniques, pre-cut panels are a great alternative. They are originally designed with one idea in mind: to be cut and installed without much difficulty. They also come in a wide range of panels, enough to find one that meets all your requirements, depending on the bathtub: 
Its dimensions, different lengths, widths and heights;
Its maximum capacity, 1 or 2 places;
Its shape and design, rectangular, round, wave, angle etc.
Synthetic materials (polyurethane, acrylic, PVC, etc.) will guanrantee total protection against moisture and runoff water and are available under different forms (reflective, polished, metal, etc.). Once again depending on the skill level, you will have two choices.
Unfinished pre-cut panels
These panels are manufactured according to the specific bathtub's dimensions and are generally equipped with a cylinder that facilitates the bathtub's positioning. It is primarily available in 4 materials: glass, PVC, acrylic, wood.
Customisable pre-cut panels 
These panels, with customisable dimensions, are composed of either a ready-to-tile or plastering option, which allows you to give free rein to your imagination in terms of decoration. Remember to always use water-repellent materials only.
Optional bathtub panelling with purchase
---
If the word DIY has you running for the hills, or if your schedule is too packed, optional panelling is perfect for you! As its name suggests, it is sold as an addtional feature at the bathtub's time of purchase. It is therefore a custom-made panel that does not requireany cutting work since it is specially adapted to your new bathtub's shape and dimensions. Everything is installed at the same time. The hardest decision you will have make is to choose its finish: organic stone, synthetic (like acrylic) or natural marterials (like marble). This selection will ultimately depend on the bathroom's decor and layout.If you are still hoping for a good conscience or you simply want to add a personal touch to the finish, you can always choose to decorate the panel yourself. Like anything, due its practicality, optional panelling is a little more expensive than the other options, but as the saying goes; tranquility is priceless!
Bath panels: access hatch and adjustable cylinders
---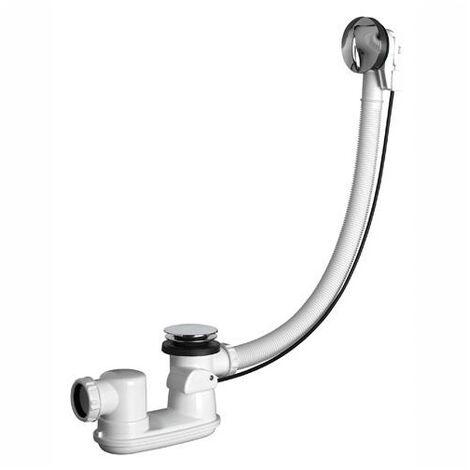 Access hatch
Many people jump head first into the installation of their bathtub panels, often forgetting one essential thing: the access hatch. This tiny detail is however essential for easily accessing the pipes in case of problems without having to smash through everything - water supply, drainage, etc! Over time, it's not uncommon for waste removal systems, or pipes in general, to start showing signs of weakness (leaks,damaged joints,clogged ducts). They will therefore require consistent inspection, so that their condition can be be verified, maintained and repaired if needed.
Access hatches come in different sizes and are usually moderately inexpensive. Their frame creates a perfect seal with the panel, and its hatch, which tilts open and can even be removed, can also be tiled over. Metal is generally avoided in this type of product in an effort to avoid any chance of corrosion. If you build your own access hatch, consider using water repellent materials or applying a protective varnish once it is in place.
Adjustable cylinders
Bathtubs panels can often be quite complicated to install, even for the most experienced crafstman. That's why some bathtub panels on the current market are equipped with adjustable cylinders that allow you to adapt the panel's height under the bathtub's rim. Super practical, these cylinders can be included with the panels or sold separately.
Explore the ManoMano catalog
Protective varnish
More information
Feel like renovating or upgrading your current bathroom equipment? Then follow the links below for bathroom-related accessories, advice from our editors and more helpful guides:
How to choose your bathtub?
How to choose your balneo bathtub?
How to choose your shower drain?
How to choose your shower tray?
How to choose your shower cabin?
How to choose your wall tiles?
Guide written by:
Anne, Painter, Cambridge, 35 guides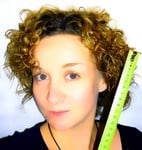 After 8 years of trade, I turned professional: I trained myself to be a painter and carpet layer either solo or with 16 years old comrades. 9 months later, following vocational school, my registration in Trades Directory, and the label 'Artisan' in hand, I created my company. And since then, I don't even touch my brushes. I'm a self-taught DIYer and decoration enthusiast, I love to find and restore furniture and to create unique decoration elements. I completed the restoration of my sister's house, this was last summer, with my niece: electrical, tiling, finishing, plasterboard...we did it all. And today, if I can share my experience I'm happy to do it. A total DIY enthusiast joke: 'What's the difference between a clown and a DIY enthusiast? A sense of humor.' Good Luck.  
The products related to this guide