How to choose between having a wardrobe or a large bathroom?
Guide written by: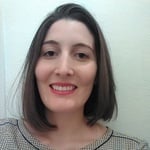 Pauline, Self-taught handyman, Leeds
80 guides
If you are renovating your bathroom, you may have already had to ask yourself if it's best to have a big bathroom or a wardrobe. A wardrobe offers an ideal storage space while the large bathroom is synonymous with premium comfort. Check out our advice before starting the project to be sure to develop the right project!
Important features
Aesthetic aspects
Number of occupants
Needs and priority of users
Available space
Wardrobe, in or out: a question of aesthetics
Does designing a spacious
bathroom
, the type with a
spa bath
, a
walk-in shower
, or a comfy center bench makes you drool? If your version of heaven is to have a large, spacious bathroom, then you can say farewell to your
wardrobe
. It will have to move to a bedroom
wall
, be custom fitted or incorporated into your hallways with the help of
sliding doors
that conceal
shelves
and
baskets
.
Big family is synonymous with large bathroom
A spacious
bathroom
has the advantage of permitting the whole family to get ready and put those final touches on, either one by one or all at the same time. A large
bathroom
allows for extra comfort, with the addition of such accessories as a
double sink
, a side-by-side
shower
and
bathtub
or even a
bidet
, ideal for children!
Let's focus on the
double sink
: why is it so useful? A
double sink reduces prep
time
, which tends to take quite a while. With this configuration, one person can be fixing their hair while another applies makeup. Each person has their own side, and the users are not forced to fight for a place in the mirror. For
families with tight schedule
s, this is a god-send!
Wardrobes for the clothing aficianado
Wardrobes
are a clothes and shoe lover's fantasy. With oversized hangers, custom closets and fitted columns for
easy
organization
, it's not hard to see why wardrobes are so seductive. Installing one allows you to
instantly see all your clothing options
.
In general, wardrobes are situated in the master bedroom or in an office that has been specifcally converted for this purpose, especially when the room has been judged as too small to really serve any other purpose or when a larger guest room is already available.


Should you add a wardrobe to your bathroom?
With so much space dedicated to the bathtub, you will be quick to speculate on whether installing a wardrobe directly in the
bathroom
is a good choice.
The arguments for


Gives you the ability to select your outfit directly out of the shower or bath, without having to cross rooms.
Frees the room of any massive cupboards, preferring instead to let the decor speak for itself.

The arguments against


Humidity can affect the linen.
Accessing the wardrobe is impossible if the bathroom is occupied.
If the
bathroom
is properly ventilated, has both a
window
and a
CMV
, there should be no issues. You can test this yourself by looking at your towels, which are most often stored directly in the bathroom, and generally do not develop mold or agressive smells. Here's another tip if this sounds appealing: install a
moisture curtain
that separates the bathroom and the adjacent wardrobe.
Why not have a wardrobe with two entrances at the same time? Simple add a door between the bedroom and the large
bathroom
. If you are still on the fence, don't hesitate to bring out the graph paper and pencil to trace the layout and eventual path!
The key to choosing between a wardrobe and a large bathroom is to define your priorities!
If the room is big enough to accommodate a large
floor unit
and a chest of drawers, it's ideal for turning into a spacious bathroom, dedicated to relaxation. It's easy to do and can even lead to the installation of a
hot tub
!
More Information
For do-it-yourselfers in full bathroom renovation or simply curious, follow the links below for bathroom-related accessories, advice from our editors and more helpful guides:
Did you find this guide helpful?
Guide written by:
Pauline, Self-taught handyman, Leeds 80 guides écrits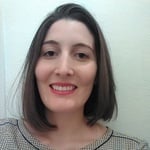 I'm a dog trainer by profession, but every weekend I put the whistle down and pick up a tool. The trainer mindset is not so easy to set aside - whether with four-legged or two-legged friends, I love giving advice!

I've been a huge DIY enthusiast for as long as I can remember. I grew up in a house where the whir of the sander was the soundtrack to my weekends - not very relaxing, but always satisfying! DIY challenges our brains as well as our brawn. I've worked hard to teach myself the basics of DIY, decorating and customising furniture. That said, I love what I do. DIY is a way of life, and the tools you learn aren't just the ones you can hold in your hands.

I'm as passionate about animals as I am about DIY, and it's my goal to pass that passion on to others. I know that for some, understanding animal behaviour is as much of a puzzle as figuring out which tool is best for the job. That's why I offer guidance to pet owners specifically - because home is where the heart is for humans and animals alike!

So now that I've introduced myself, it's time to do some DIY - dog or cat sidekick optional!
The products related to this guide