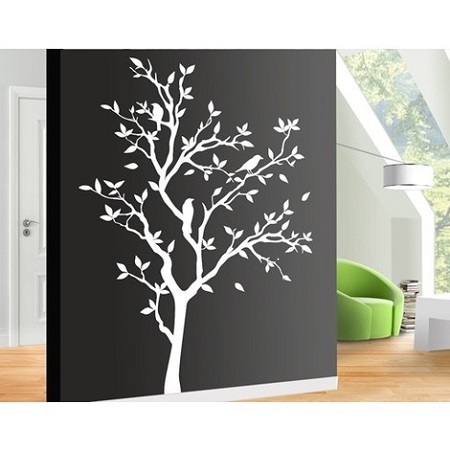 How to choose and apply decorative stickers?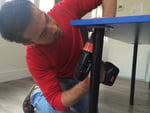 Guide written by:
Sebastian, self-taught DIY-er, Exeter
187 guides
Stickers for the kitchen, for the bathroom and trompe l'oeil stickers for the living room walls: stickers are an easy-to-use, highly affordable way to decorate your living space and can be had to suit all tastes. Follow our helpful guide to avoid wrinkles and other sticking points!
Decorative stickers... What's that all about?
---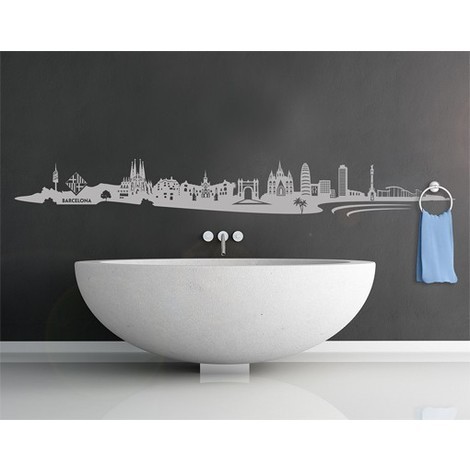 Decorative stickers are self-adhesive, generally printed on recycled paper and can be used to spice up a wall, a bathroom unit, doors, toilet seats and even vehicles. Very easy to use, stickers should be applied on a smooth, clean surface. The main advantage of these stickers is their capacity to transform a space instantly.
Depending on your taste and the colour scheme of the room, a wide range of stickers can be obtained:
animal stickers
Zen and Feng Shui-style stickers
modern geometric patterns
trompe l'oeil 'library' stickers with images of book spines to decorate a stretch of wall
countryside vistas to inspire wanderlust
Depending on the room you're planning to use them in, stickers can be water-resistant - e.g. dedicated kitchen and bathroom stickers. They can also be chosen to fit the existing theme of a room: images of condiment shelves for behind the kitchen worktops or beside your credence, for instance.
Explore the ManoMano catalogue
Kitchen
How to apply a toilet sticker?
---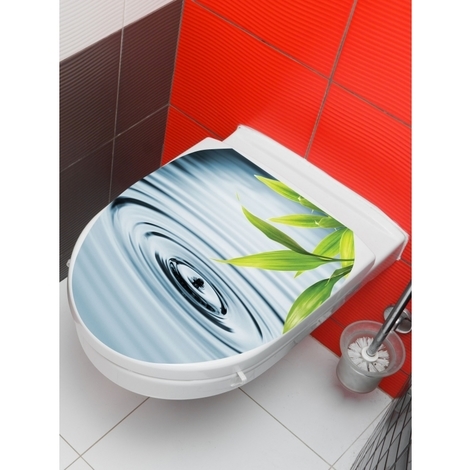 To apply your stickers successfully, without wrinkles or air bubbles, you need to:
ensure the surface is thoroughly clean, as dust can cause problems
if necessary, cut stickers down to size to fit the area you're applying them to - a pair of scissors will do the trick
take measurements in advance with a measuring tape
carefully peel off the sticker backing from top to bottom
apply stickers delicately, and smooth down if necessary (i.e. with a wallpaper brushor duster).
Explore the ManoMano catalogue
Pair of scissors
Functional and decorative stickers
---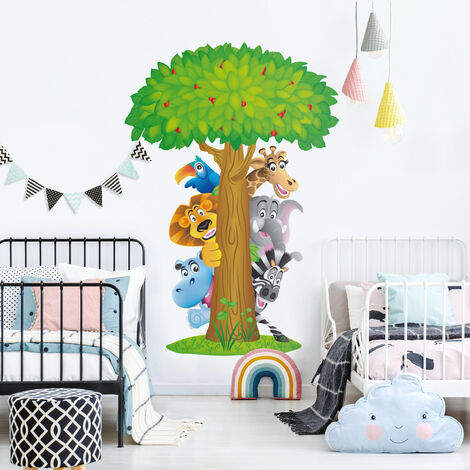 Beyond interior decoration, stickers can serve a practical or even educational function:
letter stickers with room names or children's names on the doors of rooms
educational stickers - world map, alphabet, animals, etc.
magnetic stickers to stick down post-it notes etc.
blackboard stickers and chalk, very handy in a kitchen, workshop, etc.
adhesive whiteboard stickers to write on in marker pen
stickers to advertise a service or professional concern - cleaning, building work, etc.
Explore the ManoMano catalogue
Marker pen
Learn out more about home improvements...
To find out more about home improvements, follow our editors' advice and check out their other guides:
Guide written by:
Sebastian, self-taught DIY-er, Exeter, 187 guides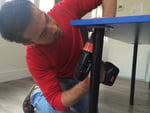 Redo a roof with wooden beams? Check.Advise Mister everybody in the DIY shop? Check.Redo the bathroom plumbing? Check.Fit together, build the walls, paint a partition, throw my hammer in a rage thinking that it will fix the problem? Check. The DIY motto ? Learning is better than delegating… well, it's also a question about your wallet! The satisfaction? The beer at the end of the job! What do the best have in common? The influence of Gyro Gearloose, Mac Gyver and Carol Smiley depending on your generation, a good dose of curiosity, a average hand-eye coordination and a taste for risks… and if it doesn't work, try again! Advise you? I'll do my best!
The products related to this guide