Heating element for electric resistance water heaters
Guide written by: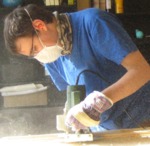 John, DIYer & IT developer, Brighton
59 guides
The heating element of an electric resistance water heater is indispensable for heating water. Relying on a thermostat to start and stop them, the heating elements are either immersion or steatite (dry ceramic). Up to 3000 watts, these elements are chosen according to the volume of water to be heated.


Important features
Power
Steatite (Dry Ceramic)
Immersion
Heater element: immersion or steatite
Heating elements for electric
water heaters
come in two types: Steatite (dry ceramic) or immersion.

Steatite (Dry Ceramic)
Steatite elements mitigate the effects of poor quality water because their protective sheath limits deposits and protects the heating element. The element housed in a protective sleeve so that it never comes in direct contact with water.



An attractive feature of the dry ceramic heating element is that if replacement is required, it can be accomplished without draining your hot water tank.



Steatite is an inert material chosen for its resistance to high temperatures and thermal shock. It is also used in the design of inert radiators.



Immersion

The covered or immersion elements are directly in contact with the water. If the water is hard, the element becomes gradually encased with mineral deposits and consumes more electricity because its heating capacity is reduced.



Electric immersion heaters are therefore not recommended in areas where the water is hard.


Choosing a heating element
The wattage level of the heating element is determined by the model of the storage tank and usually varies from 1200W to 3000W.

Take into account the diameter of its base which measured in millimeters like its parts for installation.




The amount of heat given off of an element depends on the volume of water to be heated relative to the size of the tank. This is usually calculated at the standard rate of exchange.



The main brands offer after-sales service for the heating elements of their
electric water heaters
. Therefore choosing an element is restricted to
the brand and type of water heater
. The brand name can both be found on the tank and in the user manual.
More information

To learn more about the different accessories of electric water heaters and the production of hot water , consult the buying guides:


For the maintenance and installation of your electric water heater, consult our
installation and maintenance tutorials
:

Find out more about hot water production solutions with our guides:
Did you find this guide helpful?
Guide written by:
John, DIYer & IT developer, Brighton 59 guides écrits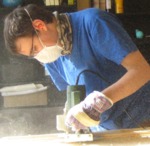 From a very young age, I was always fascinated by manual and technical work, especially woodworking. When I got my very first flat, it became my own personal DIY playground. I rewired some of the electricity (remember, safety first!) to better supply all my computers and gadgets. I also built partition walls and did some decorating with my wife. We worked on some made-to-measure furniture and came up with little tricks to optimise the space, keeping the original charm of the building in mind. When the little one arrived, I started building bits and pieces for him as well.

We don't have a lot of space, so I don't have a permanent workshop or certain tools I've always dreamed of owning. But with my IT background, I already know a lot about DIY, and I love helping others troubleshoot their ideas!
The products related to this guide