Hand truck buying guide
Guide written by: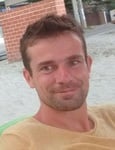 Sébastien, Rédacteur, Puy-de-Dôme
316 guides
Hand trucks are useful for a range of load handling tasks from warehouse work to moving house. Essential for transporting heavy objects (without tiring yourself out!) some models can even go up and down stairs. Here's our guide to choosing the best hand truck for your task.
Important features
Type
Load
Weight limit
Wheel type
Different types of hand truck
There are several different types of hand truck to choose from based on your needs.
Upright hand trucks
---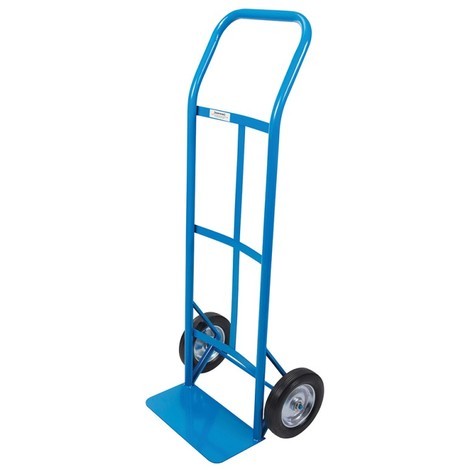 Upright hand trucks are the most traditional models available. These general purpose trucks allow you to easily transport medium-weight loads, stack up boxes or crates, and carry heavy objects using the ledge. You can also find upright hand trucks with curved backrests for transporting cylindrical objects, as well as models with telescopic handles.
Convertible hand trucks
---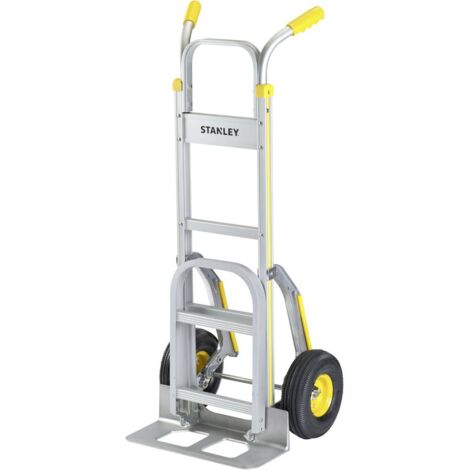 Convertible hand trucks are recommended for lighter loads. Easy to move around, these models take up little space.
Stair climber hand trucks
---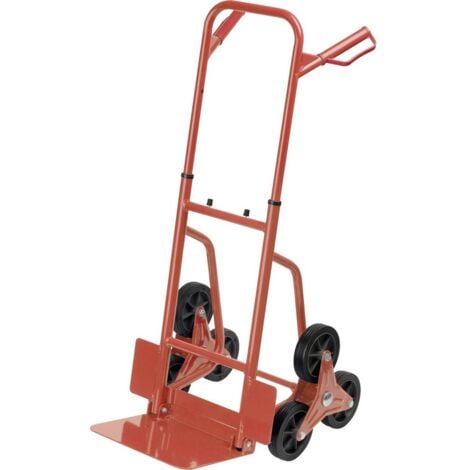 Stair climber hand trucks are ideal for transporting loads between different floors. Featuring three wheels mounted around a central axle, these hand trucks can be pulled upstairs without having to be unloaded.
Hand truck features
When it comes to picking your hand truck, there are various other criteria to consider.
Weight limits
---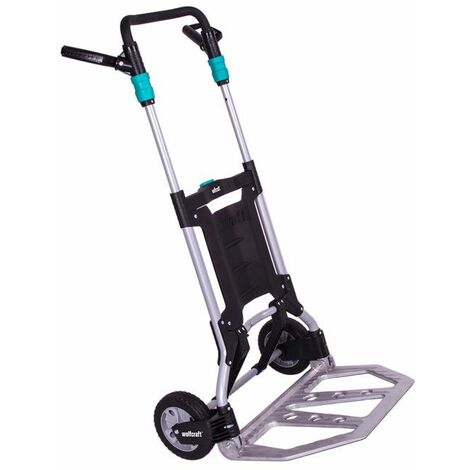 For loads weighing less than 100 kg, choose a lightweight and easy-to-handle model. For loads weighing between 100 and 200 kg, you will need an upright model with the correct height specifications. A hand truck with a deep, fixed ledge will be required for loads weighing over 200 kg.
Wheels
---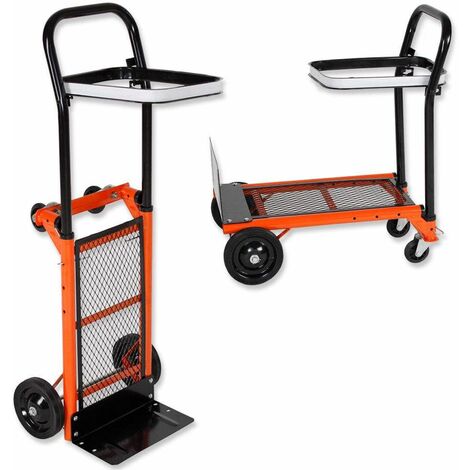 Number:
From 2 to 6.
For optimal stability, go for a four-wheel model. If you want to climb stairs, a six-wheel model is recommended (two sets of three wheels).
Wheel type
The hand truck may feature swivel or fixed wheels and can come with or without brakes. For light loads, go for solid, hard plastic wheels suited to smooth and even surfaces. You will need pneumatic plastic wheels for transporting heavier loads over all other types of surfaces.
Additional accessories
You can choose from a number of hand truck accessories designed to improve comfort and ease of use.
An automatic opening system to fold out the wheels and ledge at the same time.
Grip handles for improved hold.
A folding carry handle for easy storage.
A non-slip mat for securing loads onto the ledge.
Explore the ManoMano catalogue
Ease of use
Guide written by:
Sébastien, Rédacteur, Puy-de-Dôme 316 guides écrits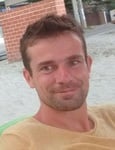 A l'issue d'études dans le commerce, j'ai appris par opportunité la profession de charpentier. Noble mais dur métier, les hivers et la pluie m'ont incité à descendre des toits et à pousser les portes d'une quincaillerie où sans grande surprise, je me suis retrouvé quincaillier.


De vis en boulon, j'ai travaillé au fil des années dans tous les rayons de magasins de bricolage où j'ai eu le loisir d'apprendre l'utilité et le fonctionnement de tout ce qui s'y vendait. Entre deux magasins, je n'hésitais pas à travailler comme serrurier, couvreur, menuisier ou dans le secteur industriel.

Mon expérience terrain conjuguée à mes connaissances techniques me permet de jauger le vrai du faux dans le choix des outils et équipements. Préférant restituer un conseil désintéressé à l'écrit que me répéter du lundi au samedi dans un magasin, il était naturel que je me dirige vers le métier de rédacteur.
The products related to this guide