Hammock or swing: which is right for you?
Guide written by: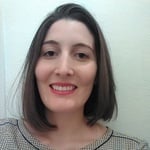 Pauline, Self-taught handyman, Leeds
80 guides
Providing the ideal summer chill-out spot, hammocks can be a great investment for your balcony, deck or garden. Or why not rock back and forth on a comfortable swing seat? Stylish and comfortable, swings can be enjoyed by the whole family – regardless of age! Read on to find the perfect outdoor seat for you.
Important features
Size
Comfort
Installation type
Design
Swing or hammock: which wins on comfort?
In terms of comfort, everything depends on what you want from your equipment. Both swings and hammocks are great for grabbing five minutes of relaxation or reading time. If you want to be able to lie down comfortably, you may think that
hammocks
are your only option – but this isn't always the case!
Some larger swing models allow you to stretch out fully
while also enjoying a light breeze.
Somewhere between a hammock and a
sun lounger
, these models provide the gentle comfort of a traditional
swing
combined with the reclined position of a hammock
. The only downside: full-length swings require a lot more space for installation as you have to take into account both the length of the seat and the movement of the swing.
To sum up:
Swings are great for reading sessions or lengthy chats with a homemade lemonade in hand.
Hammocks are better suited to power naps, resting after a big meal or quiet contemplation.
Alternatively, there's nothing stopping you from adding a handful of cushions to your hammock for more comfort and style.
Hammock vs. swing: durability and maintenance
If you want your equipment to last, it's important to choose a model that is easy to care for.

Canvas and rope hammocks can be washed in the machine
(following washing instructions). Hammocks attached to wooden spreader bars can only be washed by hand.
If your hammock is installed outdoors, make sure to look after the wood by applying a
product
to
protect it from the elements
. The vast majority of hammock structures are made of exotic wood. If this is the case,
wood oil
is a better choice than varnishes or
stains
.


Swings tend to be more exposed to the elements
. While hammocks can be taken down and folded away in a safe, dry place, swings don't offer this option. It is therefore essential to purchase a
waterproof cover
to
protect it from rain and moisture
.
You should also consider choosing cushions with removable covers that can be easily washed and dried. Finally, applying some
silicone spray
to squeaky swing mechanisms will allow you to enjoy smooth swinging action without a peep!
Worried about rust? Start by choosing a durable, high-quality material like stainless or epoxy-coated steel. If you go for the latter option, beware of scratches to prevent corrosion from setting in. Otherwise you'll just have to be prepared to deal with rust
as soon as the first spots appear
using either an
anti-rust
product or special
metal paint
.
Different types of hammock: which to choose?

There are three main types of hammock which are categorised depending on their shape and the materials used to make them:
Woven net hammocks;
Fabric hammocks;
Hammocks with wooden spreader bars on each end.
If you're looking for optimal comfort – and want to avoid embarrassing marks! – you might want to rule out woven net hammocks. Nevertheless, woven netting offers increased air circulation making these models your best bet for keeping cool.
Selecting a practical hammock design
Hammocks equipped with spreader bars are responsible for the most falls. Why? Because their centre of gravity is located right in the middle of the structure, meaning you just need to be slightly out of position to end up on the floor!
Furthermore, unlike other types, these hammocks cannot be
machine-washed
. They also tend to have a
limited service life
as the end strings can wear against the bars. All of these factors should be taken into account when choosing a hammock.
Now you're armed with all the info, it's up to you to choose the right hammock or swing for those long summer evenings!
More information
For more advice on outdoor equipment, check out our editors' other guides:
Did you find this guide helpful?
Guide written by:
Pauline, Self-taught handyman, Leeds 80 guides écrits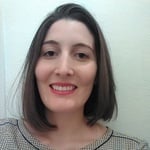 I'm a dog trainer by profession, but every weekend I put the whistle down and pick up a tool. The trainer mindset is not so easy to set aside - whether with four-legged or two-legged friends, I love giving advice!

I've been a huge DIY enthusiast for as long as I can remember. I grew up in a house where the whir of the sander was the soundtrack to my weekends - not very relaxing, but always satisfying! DIY challenges our brains as well as our brawn. I've worked hard to teach myself the basics of DIY, decorating and customising furniture. That said, I love what I do. DIY is a way of life, and the tools you learn aren't just the ones you can hold in your hands.

I'm as passionate about animals as I am about DIY, and it's my goal to pass that passion on to others. I know that for some, understanding animal behaviour is as much of a puzzle as figuring out which tool is best for the job. That's why I offer guidance to pet owners specifically - because home is where the heart is for humans and animals alike!

So now that I've introduced myself, it's time to do some DIY - dog or cat sidekick optional!
The products related to this guide