Hammer drill accessories buying guide
Guide written by: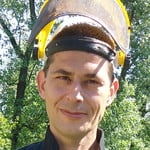 Jeremy, construction site supervisor, Cardiff
127 guides
Hammer drills are versatile tools that allow you to drill through anything from wood to masonry. But first you'll need to find the right accessories. Equipped with an SDS+ or SDS Max chuck, your hammer drill bits or chisels can be switched in just one click so read on to find the right attachments for your task.
Important features
Wood bit
Concrete bit
Chisel
Hammer drills: why do they need special bits?
---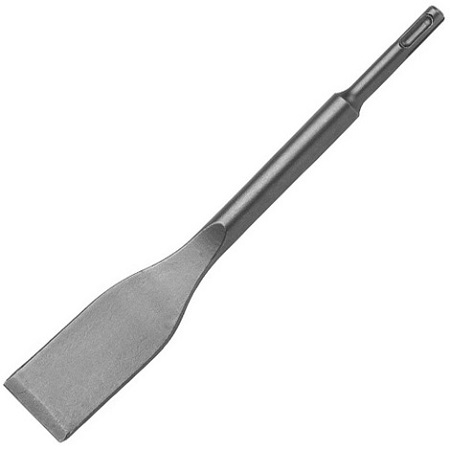 In order to work efficiently and safely, you need to be equipped with the right tools; the same applies to a hammer drill. 
These power tools are designed to be fitted with all kinds of drill bits and chisels to tackle a range of tasks.
Hammer drills are able to drill through wood, concrete and stone and it should also be possible to drill into tile, brick, and concrete blocks.
These tools are equipped with an SDS chuck (either SDS+ or SDS Max) designed to accommodate specially designed drill bits so you can switch from demolition to drilling tasks in a single click!
Explore the ManoMano catalogue
Chisels
Hammer drills: how to choose wood drill bits
---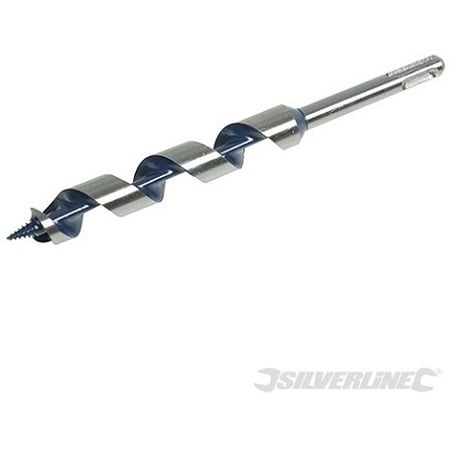 Some hammer drills offer several different modes, including a rotation only mode. This allows you to work without percussion, just like a standard drill and means you can use your hammer drill to drill into wood.
Wood bits for hammer drills are long and large in diameter. While conventional drill bits are limited to around 13 mm in diameter and 15 cm in length, hammer drill bits can easily reach 25 mm in diameter and 45 cm in length.
For efficient, precise drilling, choose bits with a pilot point or you'll find yourself always having to drill pilot holes.
In terms of material, go for hardened steel bits with a high carbon content as these materials offer a longer service life and will not wear down as much.
Whether you're using a standard chuck or an SDS chuck, you'll find a wide range of bits to suit your needs.
Explore the ManoMano catalogue
Chucks
Hammer drills: how to choose concrete bits
---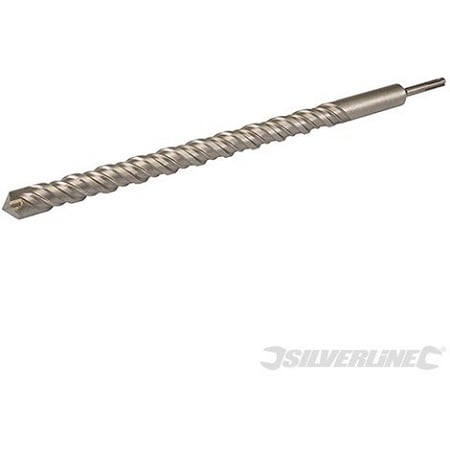 There's no tool quite like a hammer drill for drilling through walls! These tools are designed to penetrate a range of hard materials from concrete and breezeblock to stone and brickwork.
You'll find a range of wide range of drill bit diameters (from 5 to over 52 mm) and lengths (10 cm to 1 metre!).
Drill bits vary, but are often modelled after those designed by high-end drill manufacturers. They can have two to five cutting edges, but a minimum of three is recommended for easy drilling in most materials.
If your hammer drill is equipped with an SDS+ chuck (the most common type), you'll be limited to a drill bit diameter of 30 mm.
When choosing your masonry bits, make sure to purchase some with smaller ones for drilling pilot holes (around 6 to 8 mm). Otherwise, you simply have to choose your bits depending on the types of tasks you tend to carry out. It's also important to consider the bit length bearing in mind that you'll need at least 25 cm to drill through standard walls.
Carbide tipped bits offer a better attack in masonry and won't wear down as quickly. If you've got the choice, choose double-fluted drill bits for better dust extraction and faster drilling.
Explore the ManoMano catalogue
Drill bits for concrete
Hammer drills: how to choose chisels
First of all, you will need to ensure that your drill is set up for hammer-only mode as this is not always the case for hammer drills (unlike rotary hammers). Chisels can be divided into several families.
Flat chisels
---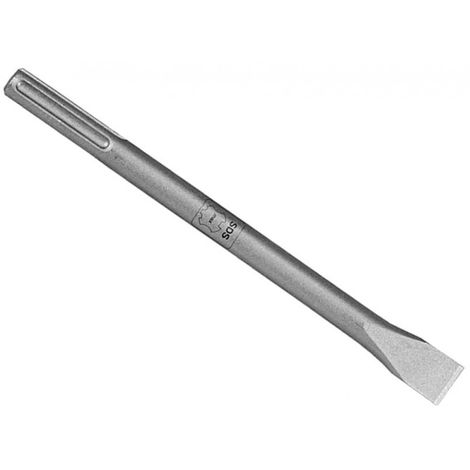 Flat chisels consist of a shank and a flat head. They are used to break through non-reinforced concrete and other less robust building materials. Flat chisels are also useful for tidying up wall chases, separating stones or bricks, and cleaning up formwork. Chisels vary in terms of length (though 25 cm is common) and width (from 20 mm to over 100 mm). The larger the chisel head, the softer the material. For example, a 20-25 mm chisel is perfect for breaking concrete, while a 75 mm model will do the trick on ceramic and tiles.
Pointed chisels
---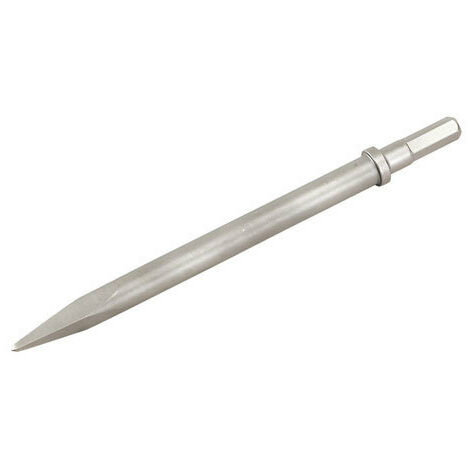 Pointed chisels can be used to tackle harder materials. Here, it's the length and diameter of the tool that count. It's worth investing in a range of diameters from 14 to 18 mm in order to cover most light demolition work. In terms of materials, tungsten carbide tips will offer a longer lifespan and limited wear.
Peak chisels
---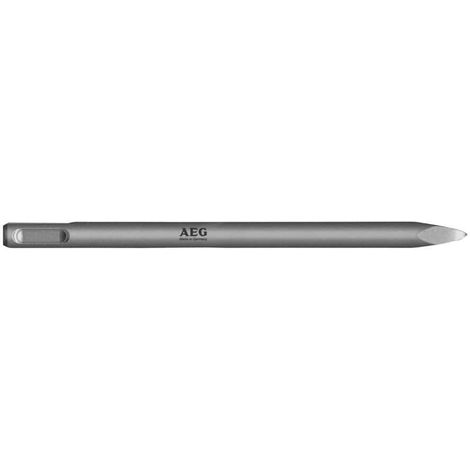 Peak chisels are very similar to pointed chisels but feature a pyramidal tip. The same selection criteria applies to this type of chisel attachment.
Explore the ManoMano catalogue
Demolition attachments
Final tips for choosing your hammer drill accessories
---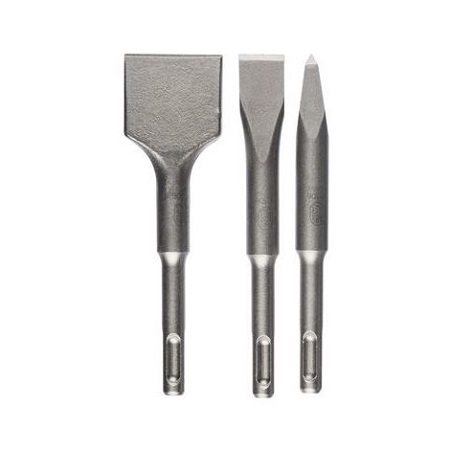 Just invested in a hammer drill and still not sure what you need in terms of accessories? If so, have a look at hammer drill kits. These kits contain a range of commonly used bit types and a selection of chisels, and can be a great way to get started with your hammer drilling tasks. But above all, remember: avoid the cheapest of the cheap!
Accidents with hammer drills are common. It is therefore essential to take safety precautions and always use the appropriate attachment for the task and the material you're working with.Always protect your eyes with a pair of protective goggles or a visor, your hands with a pair of protective gloves, and your lungs with a mask!
If you're working for hours at a time, a noise-cancelling headset or earplugs can be very helpful! Finally, if you're doing demolition work, a helmet and safety shoes are essential to minimise the risk of accidents.
Explore the ManoMano catalogue
Safety shoes
Guide written by:
Jeremy, construction site supervisor, Cardiff 127 guides écrits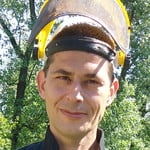 Electrician by trade, I first worked in industrial estates where I installed, wired and fixed a large number of electrical installations. After this, I managed a team of electricians for this type of work. 10 years or so ago, I turned to building and construction. From the modest family home, to gyms and theatres; I have been able to coordinate, audit and organise all sorts of construction sites.

for 4 years now, I am restaoring and bulding an extrension to a bungalow in the heart of the welsh countyside. My experience in manual work and my knowledge means I am proud to be of service. Terraces, interior design, roofing, plumbing, electricty, anything goes! We have, my wife, daughter and I, built almost everything we have from scratch! So to answer all of your questions, and to orientate and advise you on coosing your tools? Easy!
The products related to this guide