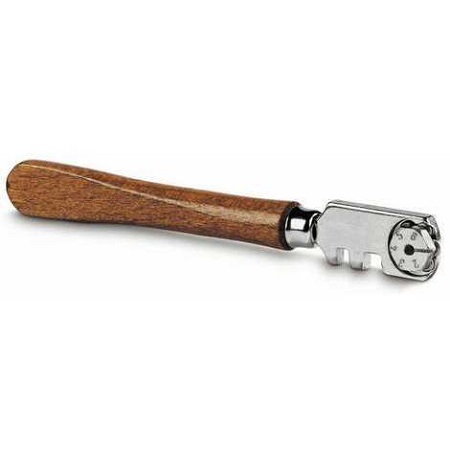 Glazing tools buying guide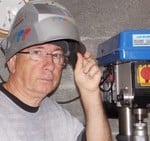 Guide written by:
Michael, Professional and passionate welder, Sheffield
70 guides
Glazing tools are indispensable for anyone who needs to replace a broken window. Glass cutter, glazing hammer, silicone, putty, putty knife and glazing nails are the must have pieces of equipment. For bouth cutting glass with a grinder or drilling it with a diamond bit: here are all our tips!
Important features
Glass cutter
Putty knife and chisel
Sealants
Scraper
Suction cup
Block lever
Extruder gun
What tools are used to cut and lay glass?
---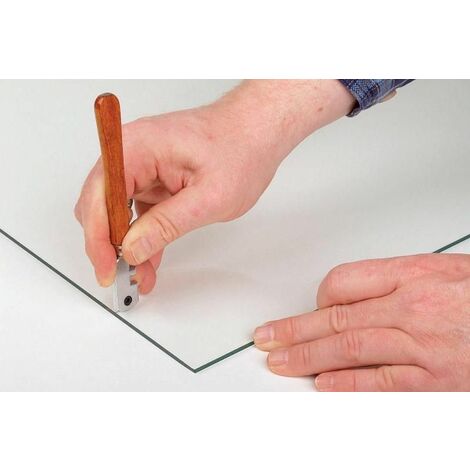 You may or may not be too young to have heard the glazier roaming the streets, proclaiming his trade as loudly as possible...in that time period, which isn't so far away, the tools that this craftsman carriedsummed up in a few words.
Over his shoulder, the glazier had a wooden toolbox containing:
A hammer to remove nails, nail windows and scrape the putty;
A diamond for the setting of the glass;
A putty knife to prouce a uniform seal on the joint uniformly;
Mastic, which must be kneaded for along time to make it malleable;
Glazing nails, very thin and without head or lost head;
A real chamois wipe to clean the glazing at the end of the operation.
On the back, the wandering glazier carried a heavy wooden frame that was used to storethe glass panes. He was recognized by his clogs, his cap, his red scarf, and his blue or gray half-length dress. It was a whole different era!
Explore the ManoMano catalogue
Chamois wipe
List of glazier tools
Today, our techniques have advanced, the materials have evolved and afater all things considered, the glazier's job has been turned upside down! Now, cutting and drilling glass is within reach of any handyman!
Glazier's Hammer
---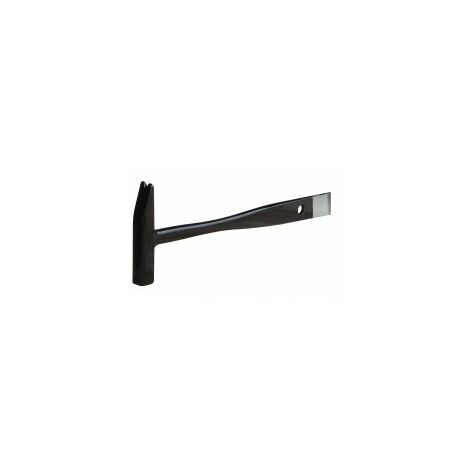 The glazier's hammer is a very small precision hammer with a wooden or metal handle. It has a dovetail head to pull the nails and bevel-shaped handle to clean the grooves (on the wood moldings which receive the window).
Glass gun
---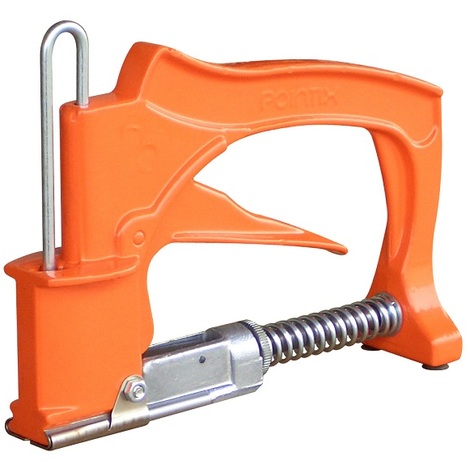 A type of nailer-stapler designed to plant nails to hold the glass in place. The nails can also be nailed with a hammer!
Glazier nails
---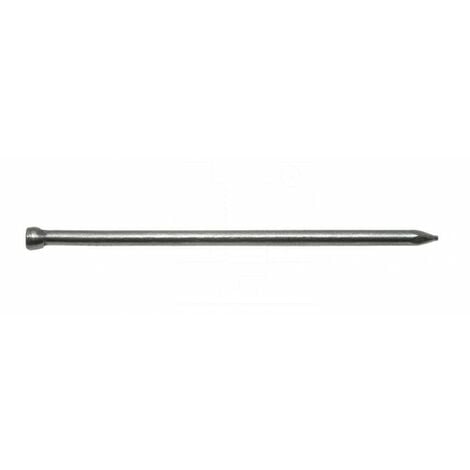 For glass guns, the nails are in the form of 1000 piece strips, which are ready to be inserted into the charger. For manual nailing, they are sold in packs.
Putty chisel 
---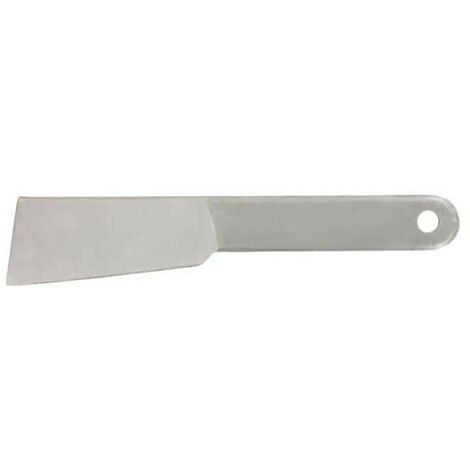 Spatula made of wood, plastic or metal, the putty chisel is specially designed to remove traces of old putty.
Putty knife
---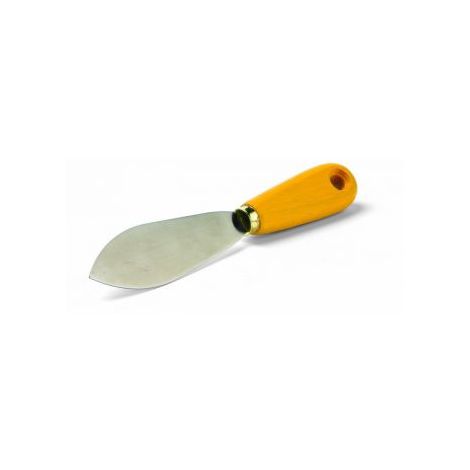 A putty knife in the shape of a sheet, specially designed to insert the putty into the groove and smooth down after application. The shape is referred to as a bay leaf or laurel leaf.
Block lever
---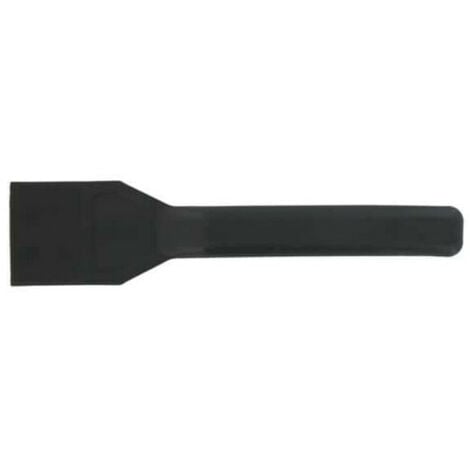 The block lever is a very useful hand tool used to precisely position the heavy glass in its housing and avoids unnecessary wedging of the fingers during this delicate operation! It is made of either wood or plastic.
---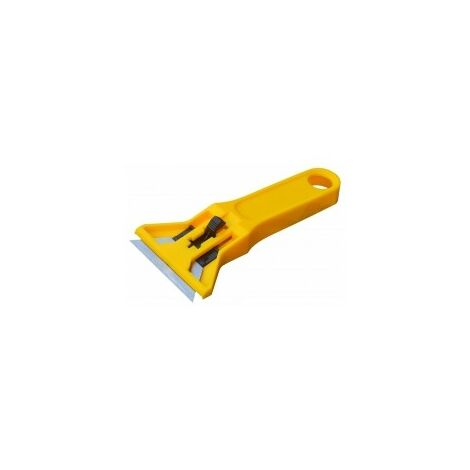 Window scraper
Can be equipped with either retractable, non-retractable blades or interchangeable blades. The scraper is made of metal or plastic and its handle is non-slip. Highly recommended for a higher level of comfort! Scraping the glass can be a long and tedious task.
Scraper blades for scraper
---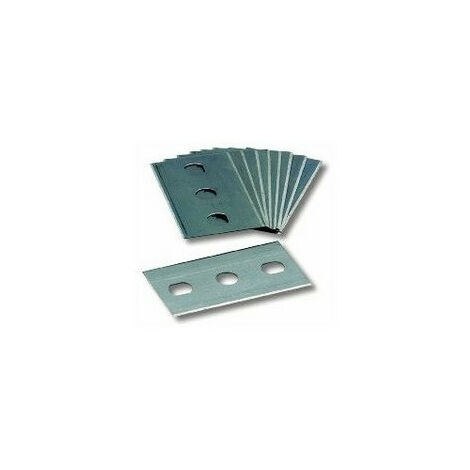 Plan to purchase this alonside the scraper. Given the multitude of types of scraper, make sure the blades are compatible.
Glaze mastic with linseed oil
---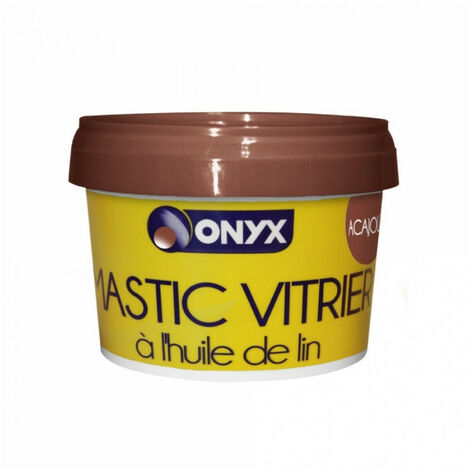 This is a product that has evolved well, it's role is now the installation of glass on wood. It can be painted, it no longer cracks like previous versions, and it no longer sticks to fingers. Beige or white, however, the mastic glue requires several days to dry. Finish up any grooves that you may encounter with a sealant.
White acrylic sealant
---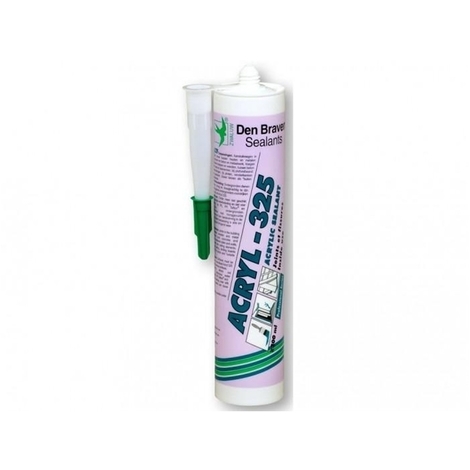 "All ready", as the name suggests, white acrylic putty is applicable as soon as it leaves its pot or cartridge. Usually used with a sealant gun.
---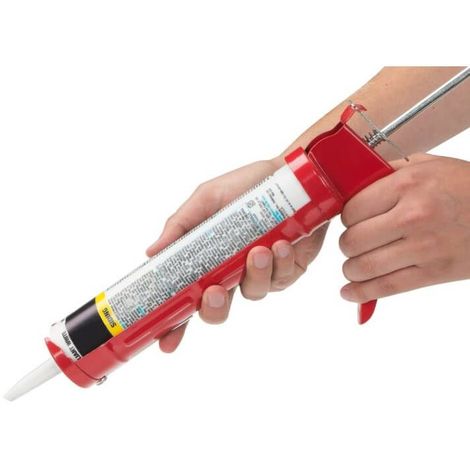 Silicone acetic putty
The silicone acetic putty is available in 300 ml translucent disposable cartridges for rapid glue bonding. It is to be laid in the same way as the silicone sealant. Use of a sealant gun is expected! Tip: Place adhesive tape (masking tape) on either side of the joint to be made to avoid irregularities in the joint's profile.
Glass cutter
---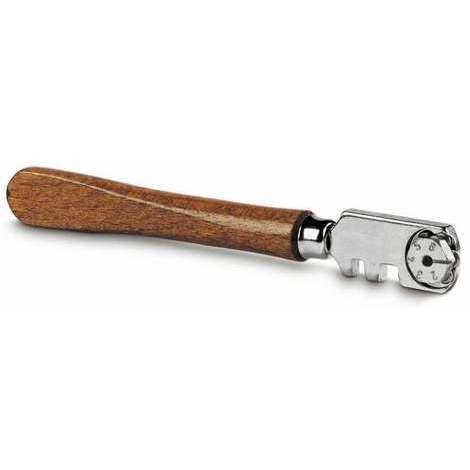 It is the central tool that can make or break a glazier. The handle is composed of wood or brass and some models are equipped with a diamond or specific straight or circular blade. Always plan ahead with replacement parts. The glass cutter has notches on the metal part: the grinder is the element that it possible to break the glass in a designated line.
Compass cutter
---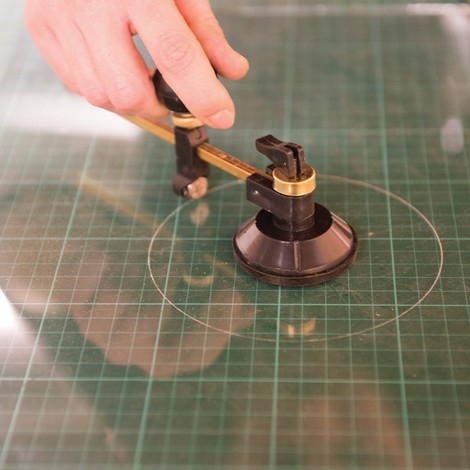 Kind of compass equipped with a suction cup specially designed for circular cuts (installing an aerator in a window for example). The compass cutter is a tool often used by burglars to cut a hole in the glass to access a lock or bolt.
Suction cup
---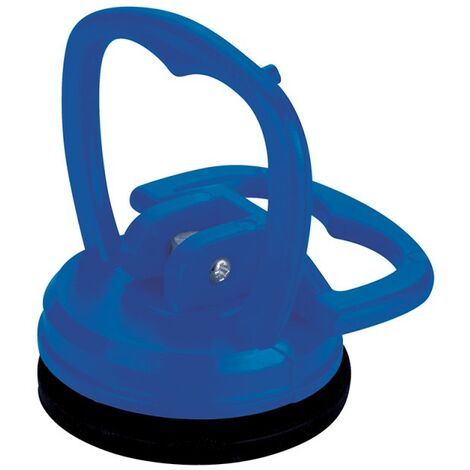 It is difficult to grasp glass when it has no hold. To reduce the risk of accidents, suction cups are used to get a grid, depending on the surface of the glass to be handled. This handled tool is composed of one or more suction cups. A vacuum is evacuated with a pump on the glass' body and the trick is played: magic! It is widely used for the safe lifting of large and heavy bay windows.
Holding cups
---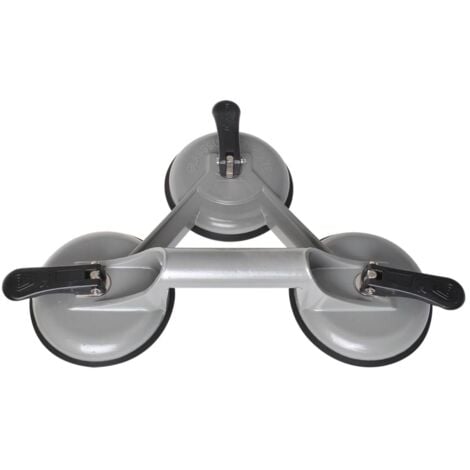 These specific suction cups allow you to hold a rack or even a windscreen in place during the drying time of an adhesive, for example.
Drilling the glass
---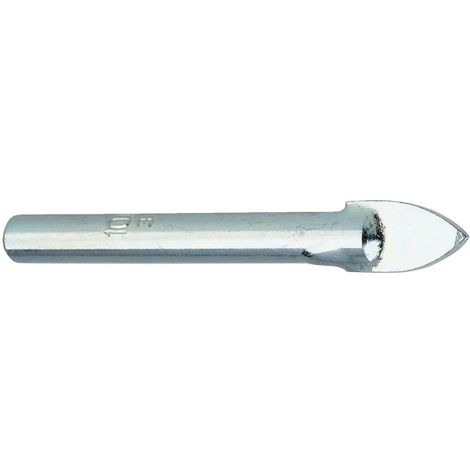 If you have to drill the glass, get a special glass bit. Do not use your drill's percussion or receive immediate punishment! Here's a small experienced glazier tip: set the glass down on a soft support, mark the place to be drilled and constitute a small crater in which you will pour turpentine oil, your lubricant !
Shims
Centering the tile or glass can be difficult in the house. Using shims of different thicknesses (2 mm to 5 mm), you can center the glass before placing the nails and mastic.
Explore the ManoMano catalogue
Adhesive
Usage tips
---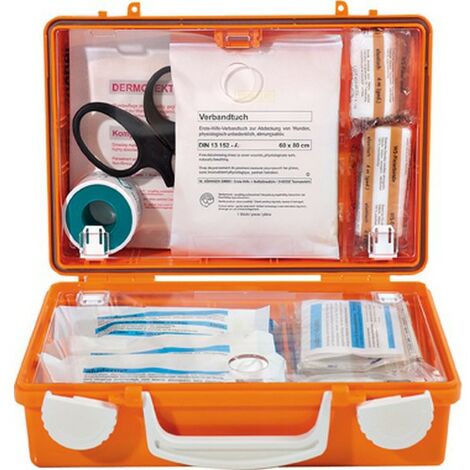 If there is one job with a high cutting risk, it's this one! A minimum of equipment is obviously required and for each and every job, you must bring:
Goggles to prevent accidents. For one reason or another, a bay or a window can shatter during its handling or or installation. A good pair of safety glasses is crucial!
Protective clothing and safety shoes shoes are also recommended. Nails can grow back, but the toes can't!
If you are a glazier, you will obviously have a first aid kit! Pharmaceuticals are often perishable, so be sure to replace them regularly!
Explore the ManoMano catalogue
First aid kit
More Information
For passionate or novice glaziers who want to fix that pesky window yourself, follow the links below for roofing-related accessories, advice from our editors and more helpful guides:
How to choose your glue, fastener or resin?
How to choose your drill?
And to work safely:
How to choose your protective clothing?
How to choose your safety shoes?
How to choose your protective gloves?
How to choose your protective eyewear?
Guide written by:
Michael, Professional and passionate welder, Sheffield, 70 guides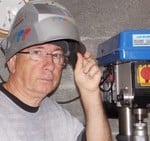 I was trained as a pipe worker and a pipe-welder and after having traveled for 35 years working around the UK, I became the head a metal shop and then a designer and in the end the head engineer. I have designed and built a workshop where I make metal sculptures: I managed to find a piece of paradise where I can to let my imagination run wild. Auctions and garage sales are no secret to me. I find unusual objects and old tools there that I collect or transform into works of art. I also like decoration, painting on canvas, and gardening. I am developing new technologies concerning tools. To share my passion and humbly advise you in your choice of materials is a real pleasure.
The products related to this guide