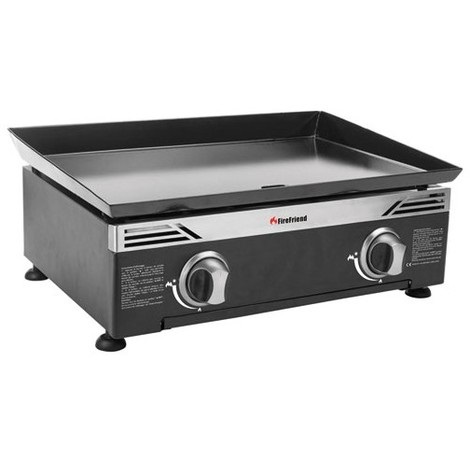 Gas or electric plancha grill: which is right for you?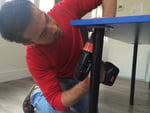 Guide written by:
Sebastian, self-taught DIY-er, Exeter
192 guides
When deciding between a gas and electric plancha, your choice will come down to your cooking preferences, budget, required heat-up time and power options. Seasoned chefs tend to prefer gas planchas as their high temperatures can be used to sear meat and give you more control. Read on for our top tips!
Electric planchas vs. gas planchas
Electric plancha grills: an overview
---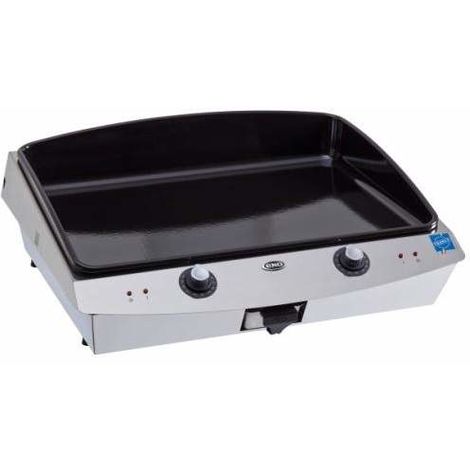 Electric plancha grills are lightweight, easy to use and can be affordable, as low-end options are available. These planchas are a great option if you are reluctant to use gas or if you're looking for a compact plancha grill that can be used on a table top. However, they do also come in a range of different sizes. You simply need to plug your device into an electrical outlet to get your meat or veg skewers searing! Gas plancha grills, on the other hand, are a better choice for cooking up more sophisticated dishes. The heat-up times and power ratings offered by gas planchas remain the best on the market! With the exception of high-end models, electric planchas only feature one heating element which means they produce the same temperature across the entire hot plate.
Electric plancha grills: the pros and cons
| | |
| --- | --- |
| | |
| | Requires electrical outlet |
| | |
| | Limited power (7 kW max.) |
| | Usually only feature one heating element |
| | |
A closer look at gas plancha grills
---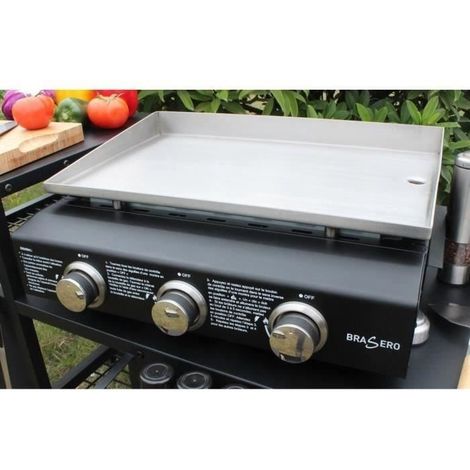 Gas plancha grills are favoured by chefs for to their unbeatable heat-up times and increased heating power. Before using for the first time, you will have to set these planchas up with a pressure regulator and a gas hose. Unlike electric planchas, almost all gas planchas are equipped with several burners – meaning you can cook an egg and a fillet of beef at the same time! Often equipped with a trolley for storing gas bottles, these models take up a little more room and are a bit heavier. They offer better temperature management and are more economical to use as there's no need to light all the burners just to grill one steak! Gas planchas can also be used with different types of gas (butane/propane or natural gas for indoor use).
Gas plancha grills: pros and cons
| | |
| --- | --- |
| | |
| Higher power rating (15 kW+) | |
| Do not require proximity to electrical outlets (can be moved around outdoors) | Back-up gas bottles required to avoid losing power |
| | Gas hose and pressure regulator required |
| | Less safe than electric planchas |
| Burners can be used separately | |
Explore the ManoMano catalogue
Trolley
Electric or gas plancha: 5 questions to help you decide
---
Want to cook more sophisticated dishes? If the answer is yes, then a gas plancha is definitely the solution for you!

Do you plan on cooking a range of food that may require different temperature settings and cooking times? If so, go for a gas plancha or an electric model with separate heating elements (a slightly costlier option).

How much are you willing to spend on your plancha grill? The most cost-effective option for tight budgets will be an electric plancha.

Do you find using gas a hassle? If you choose a gas plancha, you will have to make sure not to run out of gas and to be cautious when it comes to installation.

Do you have a spot already set up for your plancha? In terms of installation, gas planchas do take up more space and will usually require a trolley for greater convenience.
Choosing the right plancha will come down to picking an energy source. Keep the following factors in mind:
You also have to consider: the number of people you cook for on a regular basis;
the quality of the hot plate. Ranked in order of quality (low to high), your possibilities include: cold-rolled carbon steel, enamelled steel, enamelled cast iron, stainless steel and plates with hard chrome coatings;
plancha power ratings are given in watts;
the number of burners or elements;
accessories and add-on options, such as a lid, drip tray and so on.
Guide written by:
Sebastian, self-taught DIY-er, Exeter, 192 guides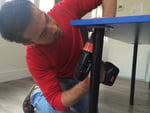 Redo a roof with wooden beams? Check.Advise Mister everybody in the DIY shop? Check.Redo the bathroom plumbing? Check.Fit together, build the walls, paint a partition, throw my hammer in a rage thinking that it will fix the problem? Check. The DIY motto ? Learning is better than delegating… well, it's also a question about your wallet! The satisfaction? The beer at the end of the job! What do the best have in common? The influence of Gyro Gearloose, Mac Gyver and Carol Smiley depending on your generation, a good dose of curiosity, a average hand-eye coordination and a taste for risks… and if it doesn't work, try again! Advise you? I'll do my best!
The products related to this guide