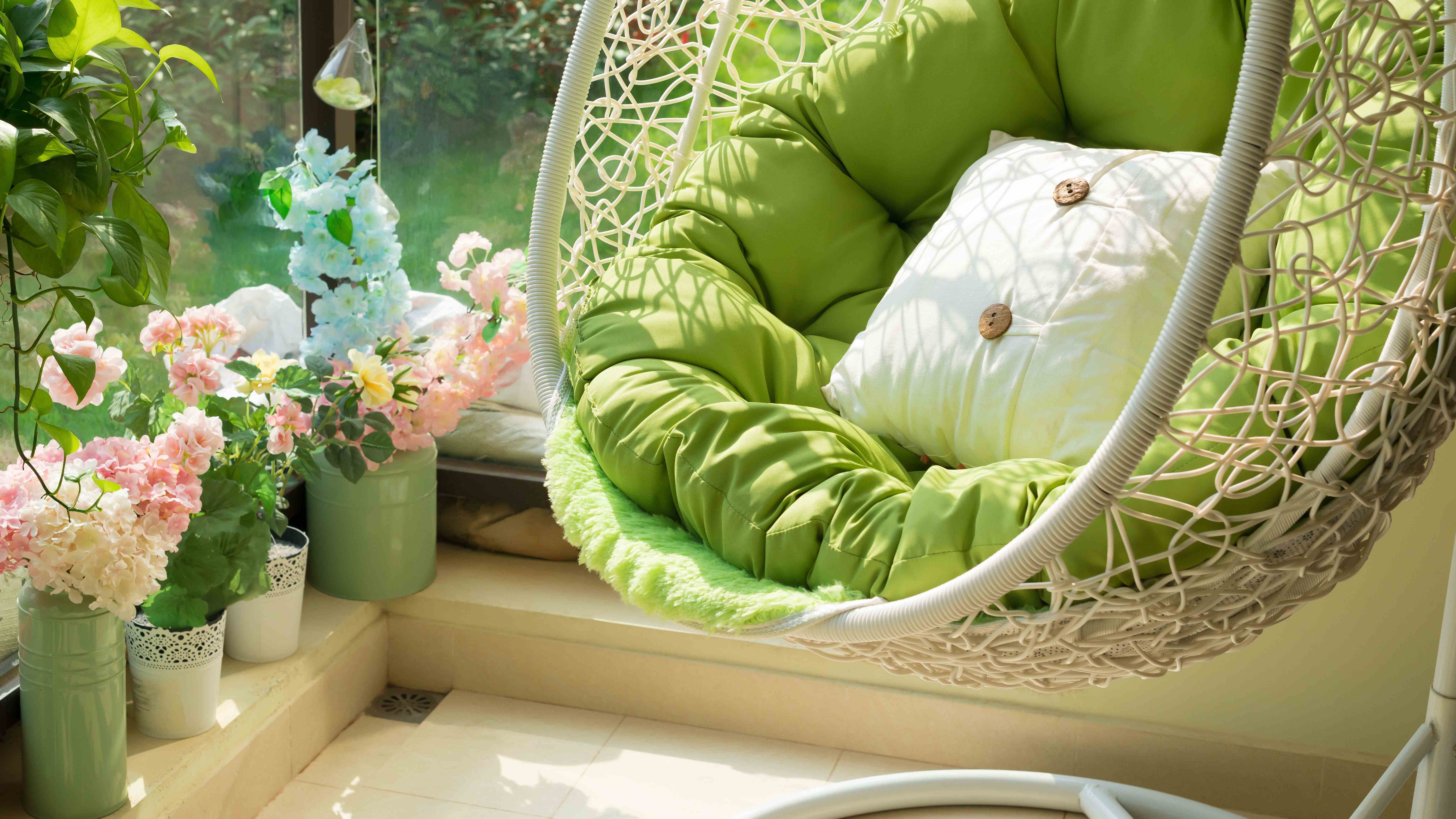 Garden swing seat buying guide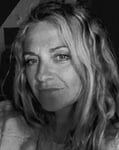 Guide written by:
Sylvie, Ecrivain & journaliste brico/déco, Essonne
273 guides
Ideal for relaxing in the garden, swing seats are hanging structures that can be enjoyed in a seated or reclined position. Available in a range of shapes, materials and designed to seat any number of people, swing seats should be chosen according to your needs and the amount of space you have to fill.
Choosing a swing seat based on function and space
---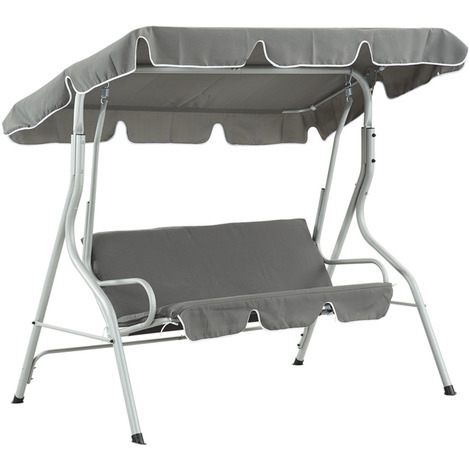 Garden swing seats must be chosen to match the style of your garden or terrace. Traditionally rectangular in shape, you can also find oval-shaped swings for a more unique look. Wooden models will tie in perfectly with a rustic-themed décor, although you will have to make sure to take good care of the material. Go for a resin or metal garden swing if you want more of a contemporary vibe. And for lower budgets, opt for a PVC swing. Please note that this material will have to be protected over the winter months.
The amount of available space you have will dictate the size of the swing. Choose from individual models, which take the form of a hanging chair, to two- or three-seater versions with separate seats or even four-seater swings. Be sure to check the maximum load supported by the swing, meaning the amount of weight it can withstand.
The comfort of the swing seat will be determined by its cushioning. You should therefore pay attention to the padding and the quality of the fabric. Additionally, don't forget to consider the roof of the swing which will change the look of your model and should also protect you from the sun or light rain showers.
Swing structure materials
The materials you choose will be depend on the style of the swing as well as their durability and price.
Wooden swing seats
---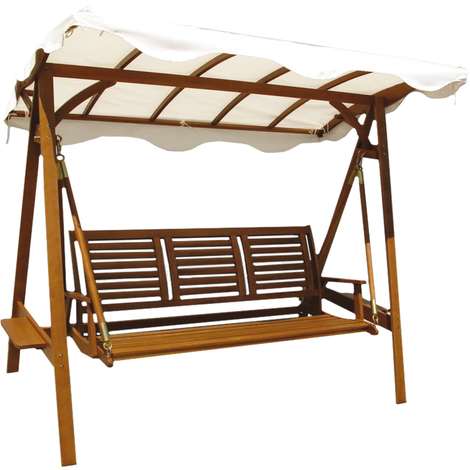 Wooden swings offer a natural and warm look. Choose between European wood (pine, oak, acacia, larch, etc.) – which must be treated to stand up to damp – and exotic wood (teak, itauba, eucalyptus, etc.) – which is naturally rot-proof.All wood species perform differently in terms of their resistance to moisture, insects or fungi. They must also be treated regularly with product suited to the wood type: wax, oil, varnish or a wood brightener for exotic wood.
Forest Stewardship Council (FSC) and Pan European Forest Certification (PEFC) labels ensure that the wood species you choose follows sustainable forestry practices.
It's worth noting that, as wooden swings can be used alone, they rarely come with cushions. This doesn't stop you from adding one yourself if you're looking for more comfort.
Steel swing seats
---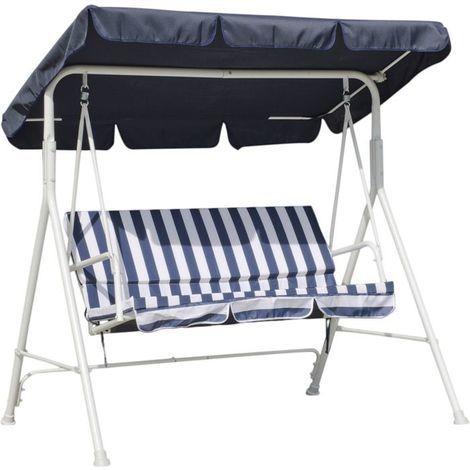 Steel swings offer a more modern option. Whether made of stainless steel or powder-coated steel (coated with epoxy resin), these swings are UV- and corrosion-resistant. Be careful, however, as this material tends to heat up in the sun meaning you will need to invest in some cushions.While steel does not require any particular type of upkeep, the slightest scratch can damage the protection provided by the epoxy resin and harm the material's defences against rust. To deal with this issue, some steel swings are hot dipped galvanised (a paint technique designed to increase the resistance of the material).
Aluminium swing seats
---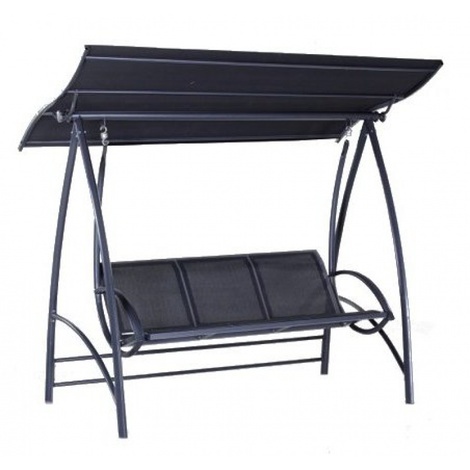 Aluminium swings often come in a range contemporary designs. They are also particularly resistant to various weather conditions (rain, heat, frost, etc.) and rust.Strong but lightweight, aluminium swings are easier to move around and do not require any special type of care. However, just like steel models, they do tend to heat up in the sun.
Woven resin swing seats
---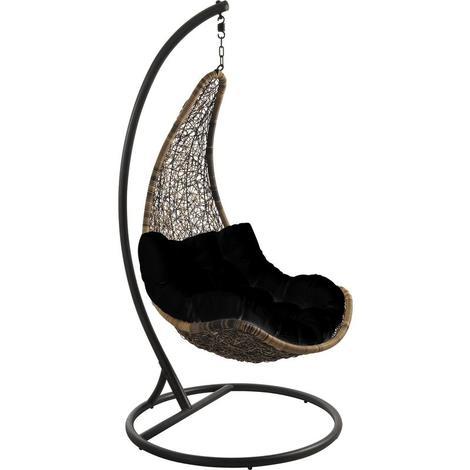 Woven resin – also known as poly rattan or synthetic rattan– offers all the benefits of a plastic material with the attractive look of woven rattan. It is lightweight, rot-proof and weather-resistant.In terms of care, this material simply requires washing with soapy water. Be sure to check, however, that it has been given a UV-resistant coating. Similarly, bear in mind that these chairs cannot be kept outdoors over the winter. Nonetheless, they are inexpensive and easy to maintain.
Explore the ManoMano catalog
Swings
Swing roofs and seats
Garden swing seat roofs
---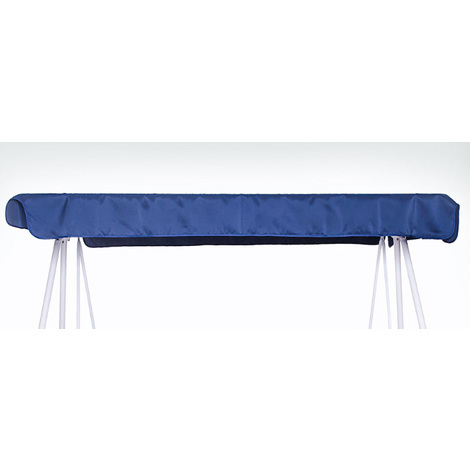 Garden swing roofs can be made of resin which lets in the light but keeps out UV rays. These also come in polyester and textilene (a woven fabric made of polyester fibres covered in PVC) which do not let in light or UV rays and will also protect you from light rain showers. Check the weight of the fabric – meaning the number of grams per metre squared (gr/m²) – as this will determine its quality, water resistance and durability. The higher the (gr/m²), the better the roof quality.Another practical option is a swivel roof which can be tilted depending on the position of the sun.
Garden swing seats
---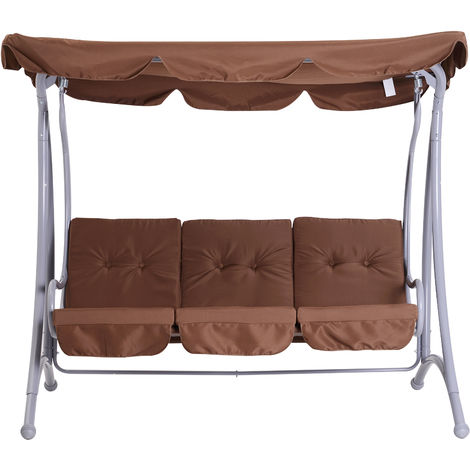 Swing seats may be made of wooden slats, steel or nylon.
With the exception of wooden models, cushions are often provided with the swing. This allows you to make the seat and backrest more comfortable. The cushions should ideally be waterproof and come with a detachable cover for easy cleaning.
Garden swing seat accessories
Trays
Some swings come with trays alongside the two armrests which are practical for setting down a book or a glass.
Protective covers
---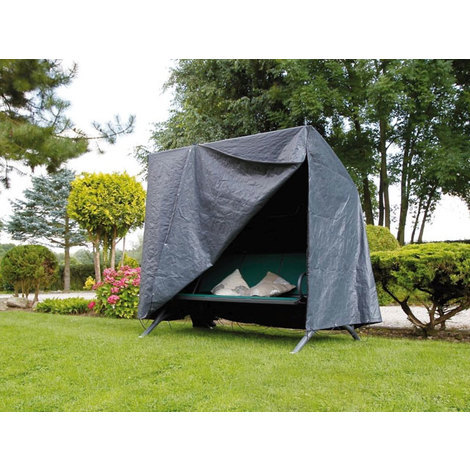 If you plan on not using your swing seat over a certain period and/or if you aren't able to store it in a dry, frost-free place, it is best to cover it with a fitted cover that is both strong and waterproof. It is best to take your cushions indoors to keep them looking their best.
Guide written by:
Sylvie, Ecrivain & journaliste brico/déco, Essonne, 273 guides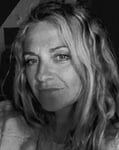 Après avoir travaillé au service de presse de France 2 et de la Cinq, j'ai choisi de laisser parler ma plume en m'orientant vers le journalisme et l'édition. Aussi éclectique dans mes goûts que dans mes écrits, passionnée de décoration et de bricolage comme d'histoire et de sciences, j'écris depuis plus de vingt ans sur ces thématiques. À mon actif : des ouvrages didactiques, romans et nouvelles, et de très nombreux articles brico déco regorgeant de conseils et d'astuces, expérimentés dans la vieille maison que je rénove peu à peu.
The products related to this guide