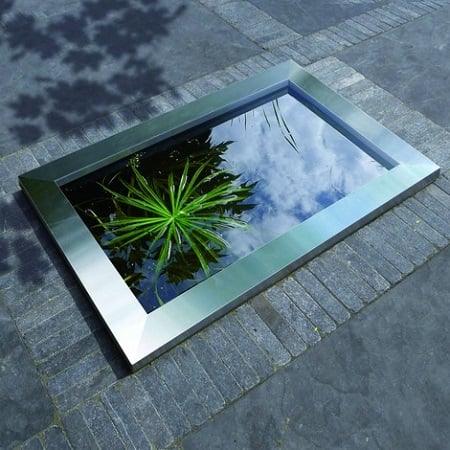 Garden pond buying guide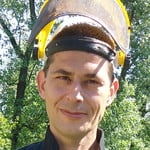 Guide written by:
Jeremy, construction site supervisor, Cardiff
132 guides
A garden pond can provide you with a peaceful and natural space for winding down at the end of the day. Filled with pond plants, pebbles, waterfalls or even fish, garden ponds can hold an entire ecosystem of their own. From pre-formed basins to plastic sheets, read on to find the best way to construct your garden pond.
Important features
In-ground or above-ground
Pre-formed, concrete or plastic sheet
Size
Filtration method
Why put in a garden pond?
---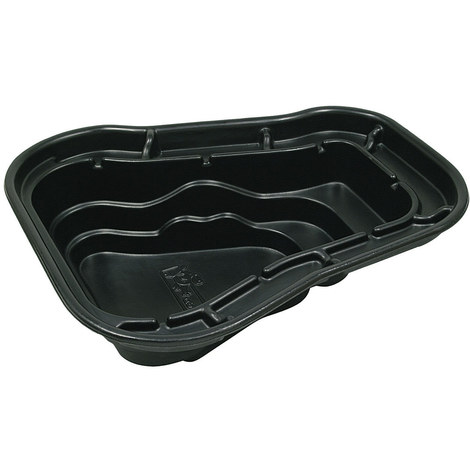 What better way to get a change of scenery than installing a garden pond? Your own natural oasis, you can use the space to relax and enjoy the flora and fauna. What's more, it'll add a little extra charm to your outdoor space.
That said, installing a pond does require a bit of planning. Before you start any work, you'll need to have a clear plan of what you want to achieve.
The location and size of your pond, alongside its filtration method, are all important points to consider. You'll also need to think about maintaining the water quality so that your pond can support plant life and perhaps even fish.
Location is a particularly important factor in terms of getting the best out of your garden and allowing an ecosystem to develop. The level of sunlight is absolutely paramount. If the pond is too exposed, weeds and algae will get out of control; not enough sunshine and you won't get any plant growth.
With this in mind, it's important to find a good balance between light and shade. A good way to achieve this is to plant a border of leafy shrubs along the side of your pond to help create the correct amount of shade and regulate the water temperature.
Explore the ManoMano catalogue
Plant life
In-ground vs. above-ground ponds
---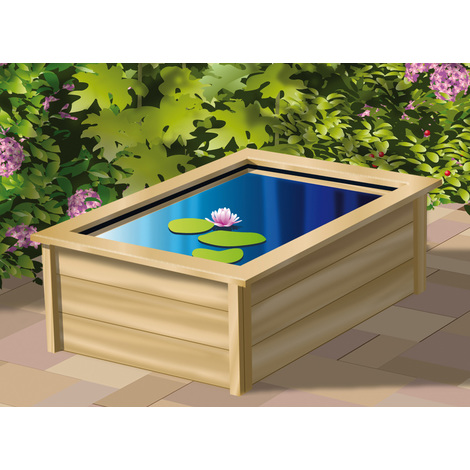 If you're looking to add a water feature to a smaller space (patio, balcony, etc.), an above-ground pond can be a great solution. Generally quite limited in volume, these ponds are quick and easy to install and dismantle. 
On the other hand, in-ground ponds present a myriad of possibilities. Whether bought pre-formed or built into the ground, you have a wide range of options. Ponds with large volumes and great depths, in particular, will create the perfect habitat for plants and fish. If you're looking to create a natural space in your garden with its very own ecosystem, this is the type of pond to go for.
Choosing your garden pond foundation
When it comes to creating the foundation of your garden pond, you basically have two choices.
The first option is to buy a pre-formed pond basin which can be inserted into a trench filled with a layer of sand for greater stability. This type of installation is quick and will provide long-lasting results. What's more, you can find some pretty nice pond shapes!
The second option is to build the pond yourself by digging a hole in the shape and size of your choice and filling it with a special plastic sheet. This process is longer but less expensive and is usually the way to go if you want a very large pond.
Pre-formed pond basins
---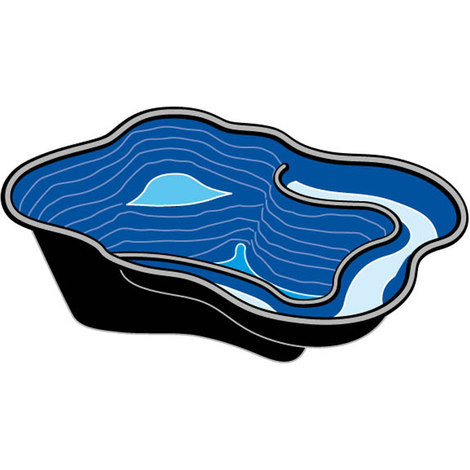 These quick and easy pre-made shells are usually made of polyethylene. They offer impressive durability and resistance to sunlight and changes in temperature. However, larger basins can be quite expensive. Furthermore, as the frame is moulded into a certain shape and size, this type of pond can't be modified. Nonetheless, pre-formed ponds are easy to install and decorate.
Concrete pond basins
---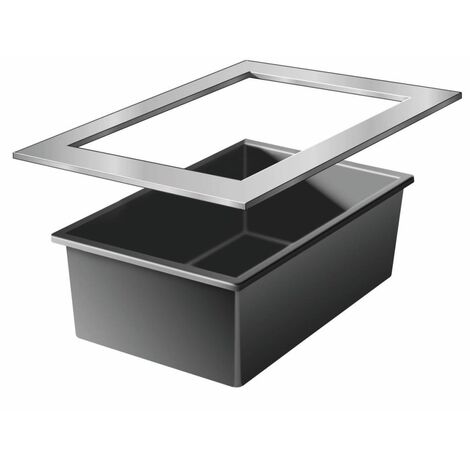 Concrete ponds can be buried in the ground or designed to sit above ground. With concrete you can create the exact shape, size and volume of pond you want. It's a very strong material and easy to personalise. On the other hand, mixing and handling concrete does require some experience. If you go wrong, you might end up a pond that is not watertight. In addition to being tricky to deal with, laying concrete is rather laborious and the materials are expensive.
Plastic sheet basins  
---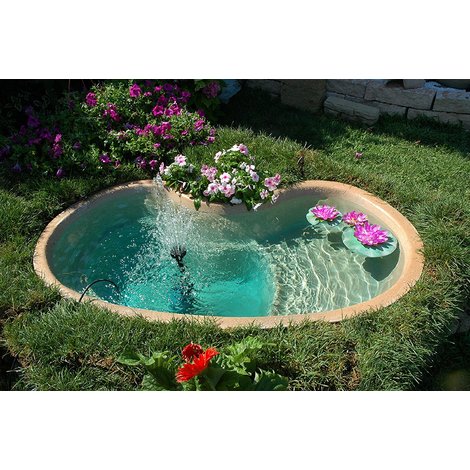 Aside from the obvious difficulties (in terms of foundation, shape, fixing method, risk of tears, watertightness, etc.) this solution will give free rein to your imagination and is very affordable. Once installed and set up properly, the pond will have a very natural appearance. This is an excellent solution if you want a particularly large pond.
How big should my pond be?
---
Your pond must be in proportion with your outdoor space. Depending on what you want to do with the pond, there are a few basic guidelines to follow. If you just want to grow a few aquatic plants, the depth should be between 15 and 60 cm and the surface area at least 1m². However, if you want fish in your pond you'll need to go at least 1m deep and 2m² in area. Keep in mind that an ecosystem is much more likely to develop and thrive if it has plenty of space to do so.
Garden pond accessories
Plants
---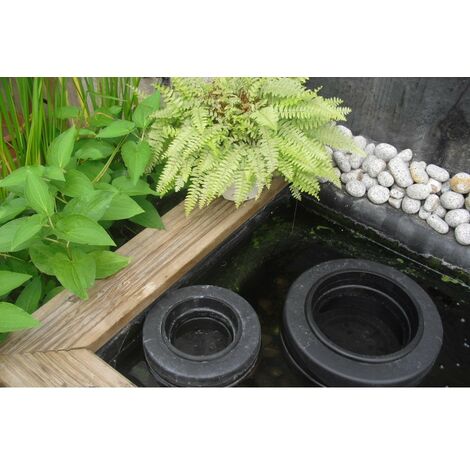 Aside from their aesthetic value, water plants play an important role in supporting the ecosystem of the pond. They can also be used to trap or filter out pollutants and toxic substances and contribute to the oxygen level of the water. Some plants are edible to certain fish while some nutrient-dense species will attract insect larvae.
Stones, pebbles and rocks
---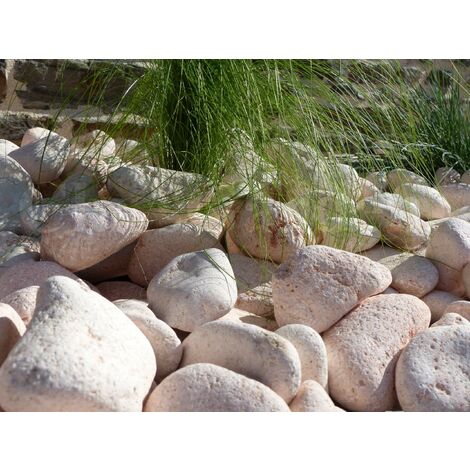 Beyond simply looking good, stones help to ensure the stability of the banks of the pond – especially if you opt for a plastic sheet foundation. If you're planning to introduce fish to the pond, pebbles placed at the bottom of the water will provide a habitat for water insects.

Waterfalls
---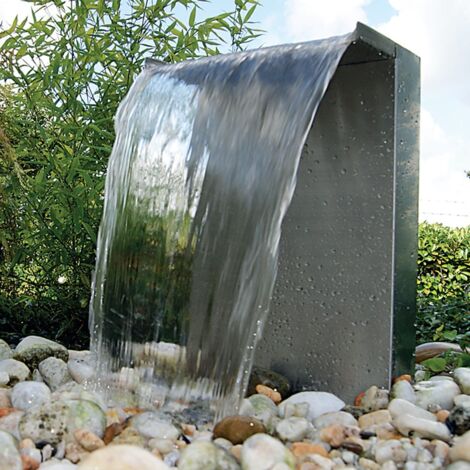 Whether ready-made or formed out of stone, a waterfall will greatly enhance the appearance of a pond. To a lesser extent, it can actually help to improve oxygen levels in the water. Waterfalls integrated into ponds generally run using a pump in a closed circuit.
Lighting
---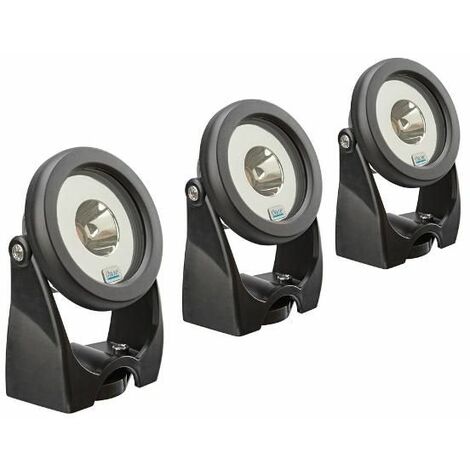 As night draws in, there's nothing prettier than a pond illuminated by gentle lighting. From floating to submersible lights, and built-in or above-ground lamps, there are many different options.
If you go for floating or submersible lighting, make sure that your lights conform with the appropriate standards (e.g. BS or CE safety standards).
Filtration method  
---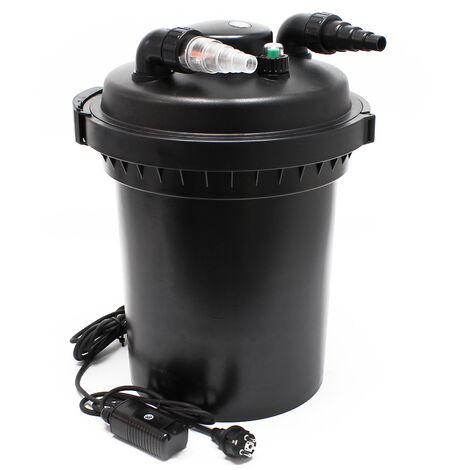 It's important to incorporate a filtration device into your pond in order to limit bacterial growth and sediment build-up. The filtration method you choose will depend largely on the size of your pond. Generally speaking, there are two main methods of filtration.
Mechanical filtration
---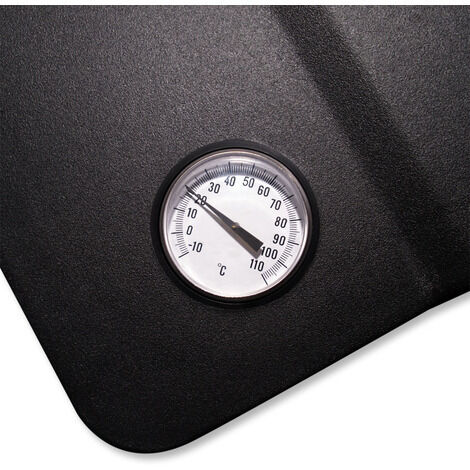 The water is drawn in by a pump which filters out any organic and mineral impurities held in the water using one or several filter cartridges.
Biological filtration 
An alternative to the mechanical method, biological filtration works by using an organic agent to transform waste matter into organic substances that are beneficial for plants and / or fish.
Explore the ManoMano catalogue
Filtration device
More information
Follow the links below for more advice on gardening tools and accessories:

Guide written by:
Jeremy, construction site supervisor, Cardiff, 132 guides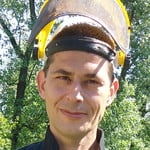 Electrician by trade, I first worked in industrial estates where I installed, wired and fixed a large number of electrical installations. After this, I managed a team of electricians for this type of work. 10 years or so ago, I turned to building and construction. From the modest family home, to gyms and theatres; I have been able to coordinate, audit and organise all sorts of construction sites. for 4 years now, I am restaoring and bulding an extrension to a bungalow in the heart of the welsh countyside. My experience in manual work and my knowledge means I am proud to be of service. Terraces, interior design, roofing, plumbing, electricty, anything goes! We have, my wife, daughter and I, built almost everything we have from scratch! So to answer all of your questions, and to orientate and advise you on coosing your tools? Easy!
The products related to this guide