Garden landscaping, decor and style
Guide written by: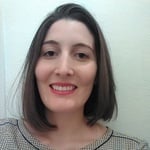 Pauline, Self-taught handyman, Leeds
83 guides
The garden is a venue that is consecrated to relaxation. However, in order to properly enjoy the outdoors, your garden's layout and decoration need to be coordinated and have a style, such as romantic or ethnic. Have you already determined the spot where your garden furniture will go? Now it's time to build your little corner of paradise, brick by brick.
Important features
Garden style
Layout
Optimization
What style do you want for your garden?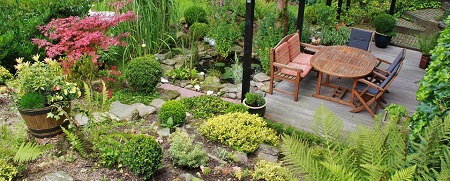 The starting point for your garden's decor is none other than the choice of
outdoor furniture
.
In the feature role, the
garden dining set
is the
centerpiece your unique garden
around which you can then add accessories and secondary decorative elements.
3 styles of gardens for you to copy
For a
classic attic look
, focus on metal and wood. Instead of a
table
, consider for example of a metal desk piece. For a short coffee table, why not use re-furbished pallets? Your ability to spot recycled treasure will lead you to great find at your local flea market. Taking this idea a bit further, an old
fire extinguisher
can suddenly be transformed into a
flowerpot
, breathing whole new life in any decor.
Want an
exotic atmosphere
? Accentuate your garden with exotic wood, with the use of
teak garden furniture
, for example. You can also vary you choice of different green plants (palm, bamboo, hibiscus). Add
shade sails
and accessories composed of precious wood or mother-of-pearl. To further stay true to the theme, don't hesitate to
invest in multicolored mosaic candle holders
!
You want a garden with
modern decor
? There are a variety of modern
garden dining sets
available, in plastic or imitation wicker. Most of the time they come with plain pillows of a very neutral color. You can tweak this by adding
a mix of small pillows with an origami, diamond or wax pattern
.
Garden landscaping: nature's will or smartly groomed?
There are so many options are available to you to
create the perfect garden
. It really all depends on you. Are you more urban or rural?
Do you enjoy the feeling of
grass
when you get up from the
sun lounger
or is feeling the hot wood under the sun a better fit? Before selecting any
garden
furniture
, you should determine what type of ground is going to go underneath the furniture.
Be bold and grow your own garden decor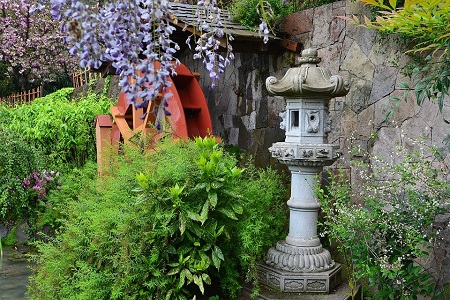 Let's talk mosaiculture!
Using a variety
flowers
, you can create
a unique flower bed composed of all your favorite colors
. Running alongside a path or on an elevated platform, you can test different flower types and colors to create patterns and simple or complex shapes (lines, waves, circles, etc.).
The over-the-top factor: Make sure that the flower petal's color matches with the garden furniture and the pillows.



A Japanese garden, what do you say?
A very beautiful solution, a Japanese garden can easily be achieved with only a few elements:


A cherry tree, plum or maple tree from Japan with its distinct star-shaped leaves;
Flowers yes, but with minimum maintenance
Flower pots are of course always invited to the garden party. Don't dismiss very colorful and XXL pots. In 2017, even the basic plastic pots are considered chic.



Do you require
a separation between the dining area and the rest of the garden
? Rather than working with heavy wooden panels, consider growing a
hedge
, composed of pink and white laurel or Japanese dogwood.
How to make the most of space in your garden?
To construct and furnish
a
garden lounge area without having to sacrifice on the decor
, you just need to make the most of the available space! By making smart outdoor landscaping choices, you will eventually enjoy a clear, quiet garden no matter what is going on. It will be somewhere that allows you to simply breathe.
In order to save space on the ground level, you can choose to use
folding or stackable furniture
. If the table is normally occupied by 4 people, perhaps you have 2
extra stools
stacked in a corner. An example would be a tubular metal stool, which is both comfortable and takes up less space than a large unoccupied chair.
The idea of having
a small, low
folding table
rather than a larger piece is also interesting. Having this option makes it possible to have a reduced surface area, or to simply make it easier to move around.
Here's a tip for saving space in the garden lounge: a
garden chest
can easily replace two chairs. On top of being comfortable, it will also
provide storage and protect any pillows
during the off season or in rainy weather.
Who's ready to decorate their garden?
More Information
To obtain the absolute perfect equipment for your dream garden, follow the links below for accessories, advice from our editors and more helpful guides:
And for more unique ideas to spruce up your garden:
Did you find this guide helpful?
Guide written by:
Pauline, Self-taught handyman, Leeds 83 guides écrits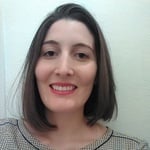 I'm a dog trainer by profession, but every weekend I put the whistle down and pick up a tool. The trainer mindset is not so easy to set aside - whether with four-legged or two-legged friends, I love giving advice!

I've been a huge DIY enthusiast for as long as I can remember. I grew up in a house where the whir of the sander was the soundtrack to my weekends - not very relaxing, but always satisfying! DIY challenges our brains as well as our brawn. I've worked hard to teach myself the basics of DIY, decorating and customising furniture. That said, I love what I do. DIY is a way of life, and the tools you learn aren't just the ones you can hold in your hands.

I'm as passionate about animals as I am about DIY, and it's my goal to pass that passion on to others. I know that for some, understanding animal behaviour is as much of a puzzle as figuring out which tool is best for the job. That's why I offer guidance to pet owners specifically - because home is where the heart is for humans and animals alike!

So now that I've introduced myself, it's time to do some DIY - dog or cat sidekick optional!
The products related to this guide