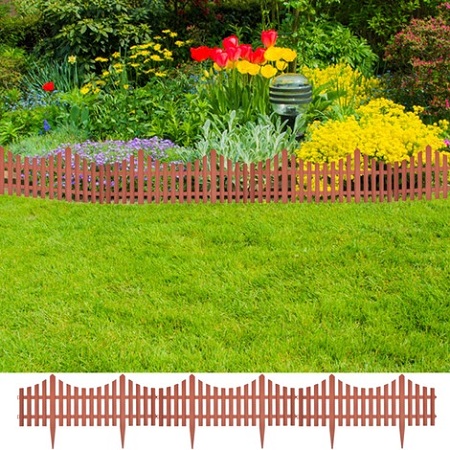 Garden edging buying guide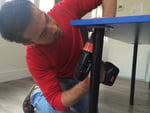 Guide written by:
Sebastian, self-taught DIY-er, Exeter
198 guides
Garden edging can be used to border lawns, flowerbeds, vegetable patches or any other part of your outdoor space. Available in stone, wood, PVC or metal, edging comes in a range of different shapes and finish types and is ideal for landscaping. Here's our guide to choosing the right edging for your garden.
Why install garden edging?
---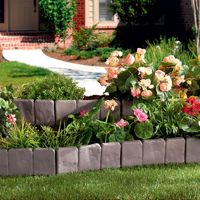 Whether you're looking to organise a garden or a larger plot of land, garden edging presents a number of advantages in terms of both practicality and style. Usually measuring little more than a few centimetres in height, these borders allow you to:
separate your outdoor space into different zones;
draw attention to a particular feature or area in your garden;
mow the lawn and care for your plants with ease;
separate different crops in your vegetable patch;
move easily around your vegetable patch.
Different types of garden edging
Garden edging comes in four main types of material: concrete, metal, PVC and natural materials.
Concrete edging
---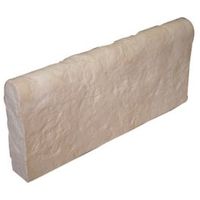 Concrete garden edging can take the form of:
paving: set in cement or laid directly in pre-worked soil;
concrete curbing: can be plain grey or coloured;
kerb stones: allows you to account for small differences in level;
steps: concrete slab stairs work particularly well.
Metal edging
---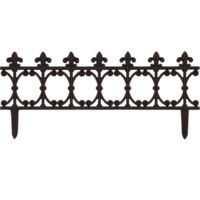 Metal garden borders have the advantage of being almost invisible as they can be embedded completely in the soil. Metal borders may also come with plastic coated wire mesh as a budget option.

PVC edging
---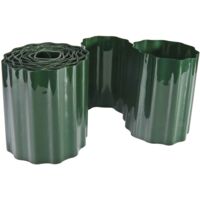 PVC edging offers good value for money and provides a quick and easy way to border lawns.
Natural materials
---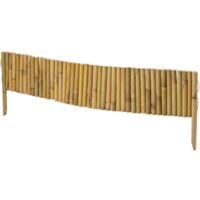 Garden edging can be made of natural materials, such as:
wood: a cost-efficient and attractive option that offers a rustic and natural look (e.g. woven hazel);
natural stone: selected for its hardness and durability. 
Each type of natural material offers different properties that should be assessed according to your needs:
wood can be treated (heat-treated, etc.) and comes in a number of different species;
stone comes in a number of different colours and levels of density.
Explore the ManoMano catalogue
Garden edging
Garden edging: the most important features
---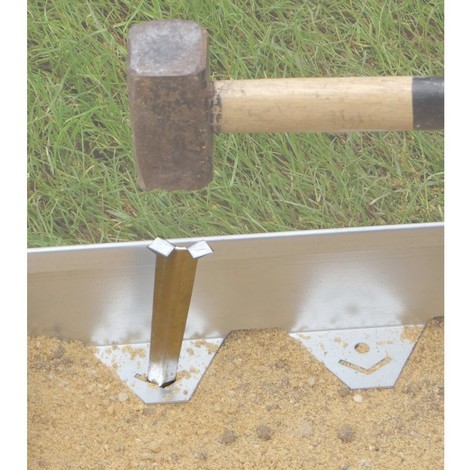 In addition to deciding on a material for your garden edging, you will have to consider a number of other factors:
style: bricks, logs, arches, etc.
installation type: embedded into the ground or fixed down;
dimensions: i.e. length and height;
function: bordering a path, a flowerbed, etc.;
shape and quality of finish.
Guide written by:
Sebastian, self-taught DIY-er, Exeter, 198 guides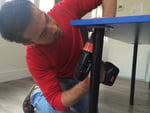 Redo a roof with wooden beams? Check.Advise Mister everybody in the DIY shop? Check.Redo the bathroom plumbing? Check.Fit together, build the walls, paint a partition, throw my hammer in a rage thinking that it will fix the problem? Check. The DIY motto ? Learning is better than delegating… well, it's also a question about your wallet! The satisfaction? The beer at the end of the job! What do the best have in common? The influence of Gyro Gearloose, Mac Gyver and Carol Smiley depending on your generation, a good dose of curiosity, a average hand-eye coordination and a taste for risks… and if it doesn't work, try again! Advise you? I'll do my best!
The products related to this guide