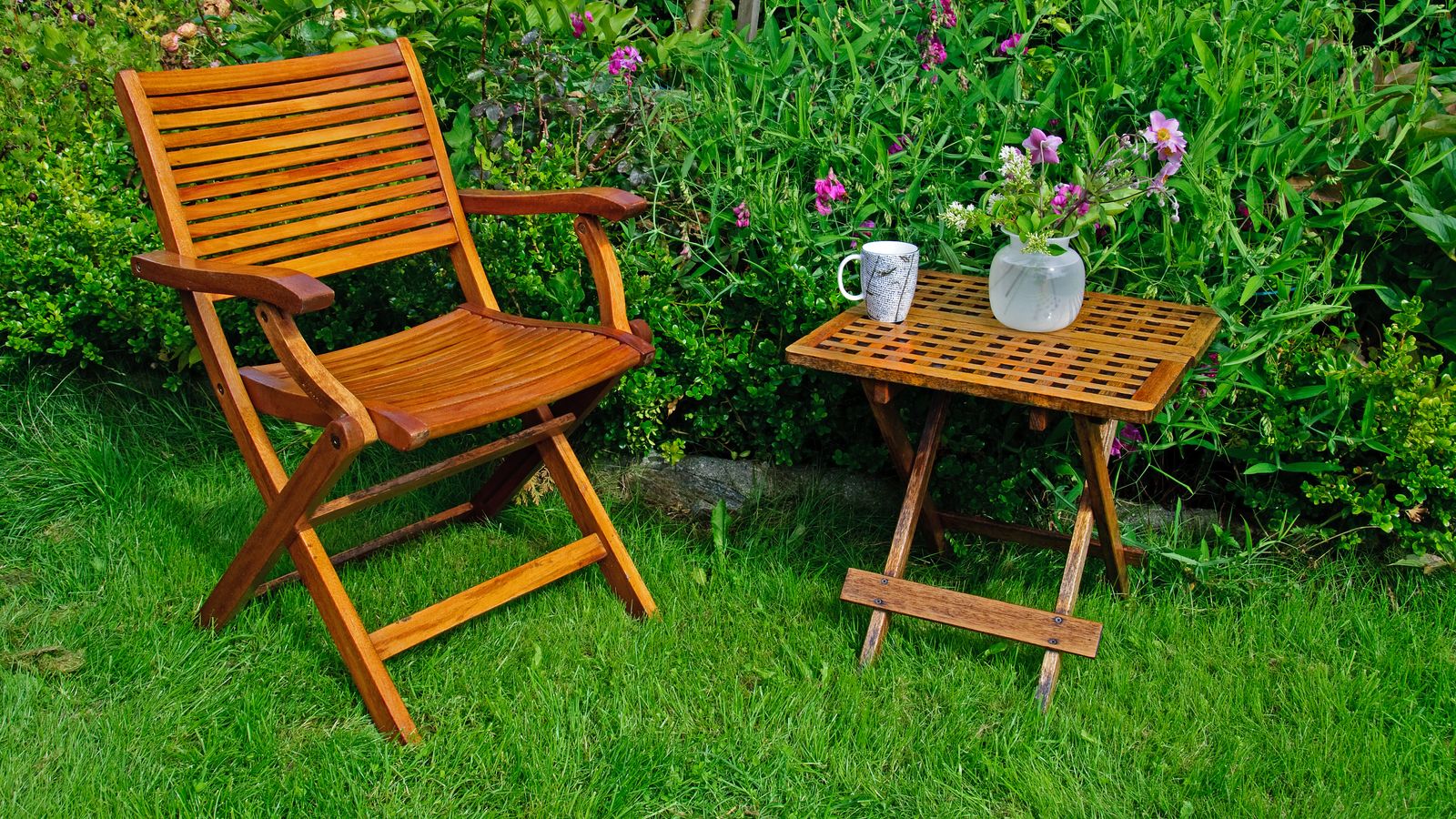 Garden chair buying guide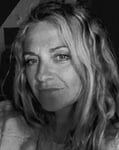 Guide written by:
Sylvie, Ecrivain & journaliste brico/déco, Essonne
262 guides
Garden chairs must be comfortable, stylish and perfectly suited to outdoor use. You can choose between various materials including wood, metal and textilene, and a range of colours to pick according to your budget and tastes.
How to choose a garden chair
---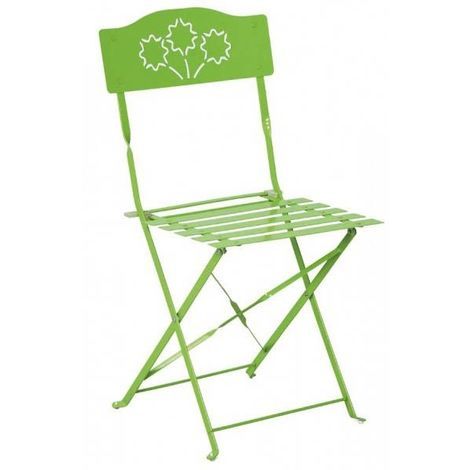 The number one deciding factor will be comfort. As such, choose a model with the right width and depth to suit your body type. The material of the chair will also play a part in your decision. While textilene is more comfortable, models made from other materials can also be fitted with a seat pad or a cushion with a backrest. Another option for greater comfort is armrests. These are often found on folding garden chairs.
The design and style of your garden chairs can be chosen to match your garden table or to stand out for an edgier look. From natural wood to chic woven resin, vintage-style wrought iron to modern aluminium… your choice of materials is as wide as the colours on offer.
The amount of outdoor space you have will also factor into your decision. Folding chairs, for example, are a great option for saving space.
Explore the ManoMano catalog
Garden chairs
Garden chair materials
You can choose between a number of materials which should be selected according to the look you're going for and your existing garden furniture. You should also consider the price and maintenance requirements of each material.
Wooden garden chairs
---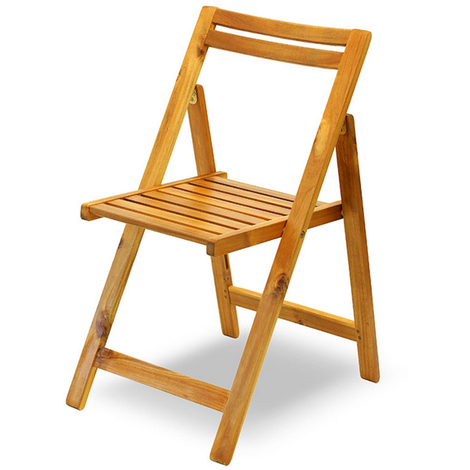 Wooden garden chairs are chosen for their natural look and durability. Choose from a range of different woods from European woods (pine, acacia, oak, etc.) to exotic woods (teak, itauba, cumari, etc.). All wood species perform differently in terms of their resistance to moisture, insects or fungi.All types of wood should be treated regularly using a product specially designed for the species: for example, wax, oil, varnish, brightener, etc.
Composite wood chairs are made from wood fibres combined with a plastic material. This blend creates a rot-proof material that is not prone to splintering or splitting. It does not require any routine care.
Steel garden chairs
---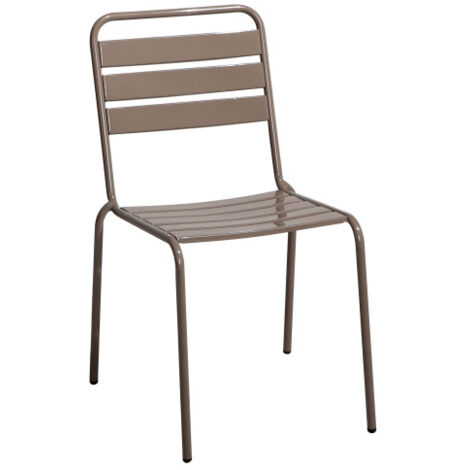 Steel offers a more modern look for your garden chairs.
Stainless steel is water- and UV-resistant. However, this heavy material does tend to get overheated in the sun.
Garden chairs made from powder-coated steel have been covered with an epoxy resin to stand up to corrosion and UV rays.For better resistance to scratches (which can harm the protective surface) some are hot dip galvanised.
Aluminium garden chairs
---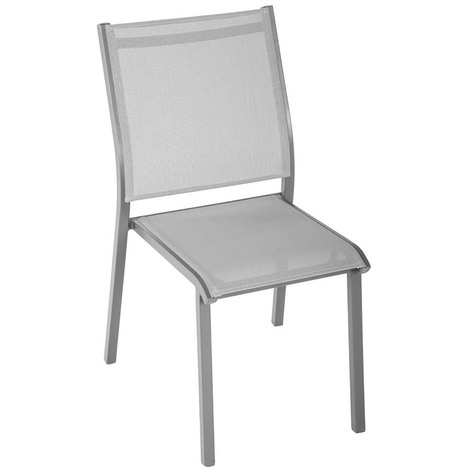 Also modern in style, aluminium chairs stand out for their resistance to various weather conditions (rain, frost, heat, etc.) and rust. These lightweight chairs can be moved around easily but can also be blown over in the wind. Just like steel models, they tend to heat up in the sun.
Wrought iron garden chairs
---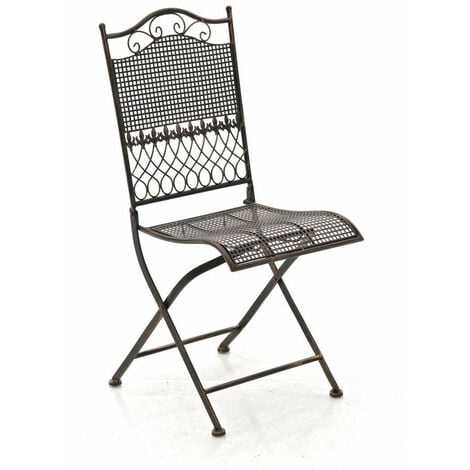 Wrought iron is the perfect material for a romantic rural-style décor. Strong but heavy, these benches also heat up in the sun and must be treated using a rust-resistant product on a regular basis.
Resin garden chairs
---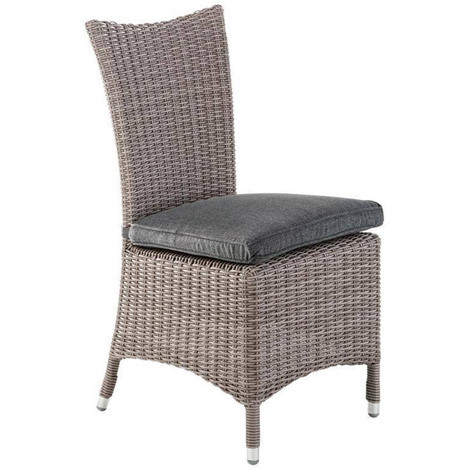 This plastic material (polypropylene, polyethylene) forms garden chairs that are lightweight, rot-proof and weather-resistant. These chairs are also very cost-effective – particularly those made from thermo-moulded plastic.Woven resin, also known as poly rattan or synthetic rattan, recreates the attractive look of braided rattan. However, these models are more expensive as a result.
Be sure to check that the model you choose has been given a UV-resistant treatment to preserve its colour over time.
Textilene garden chairs
---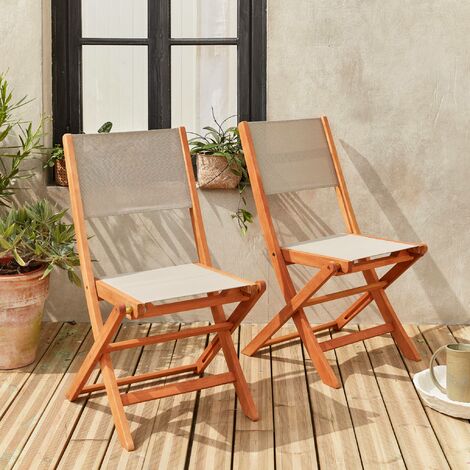 Textilene is a woven fabric made of a blend of polyester fibres, which make it weather- and UV-resistant. Combine with a wooden, steel or aluminium frame, chairs with textilene seats or backrests are particularly comfortable.Extra bonus: you just need a bit of soapy water to keep them clean.
Explore the ManoMano catalog
Wax
Garden chair dimensions
Seat depth and width
---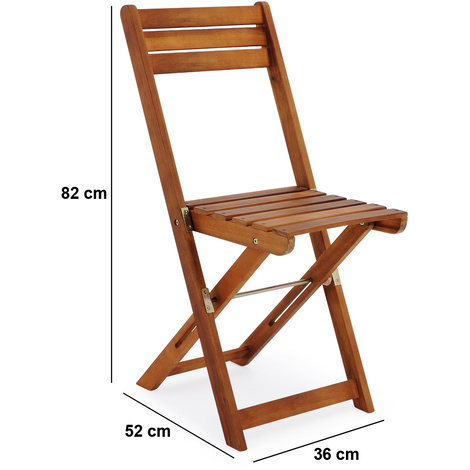 Garden chairs with wide and deep seats offer more comfort, compared to models with smaller dimensions. However, they do also take up more room.At the same time, it is pointless to go for a chair that is too deep for your body type – this may even be uncomfortable!
Seat height
---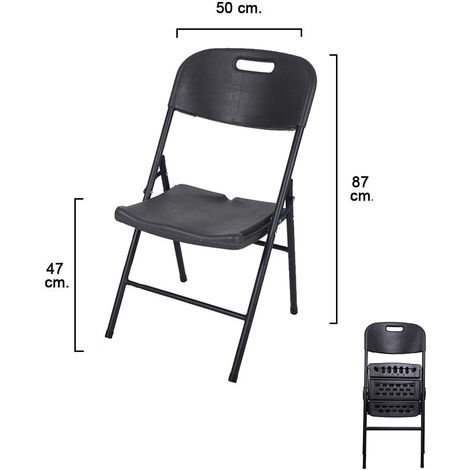 The height of the seat corresponds to the distance separating the seat from the ground. It should be suited to the height of the table that will be used alongside the garden chair.For a dining table, for example, the height should be around 75 cm (compared to around 46 cm for a classic garden chair).
Stackable or folding garden chairs
---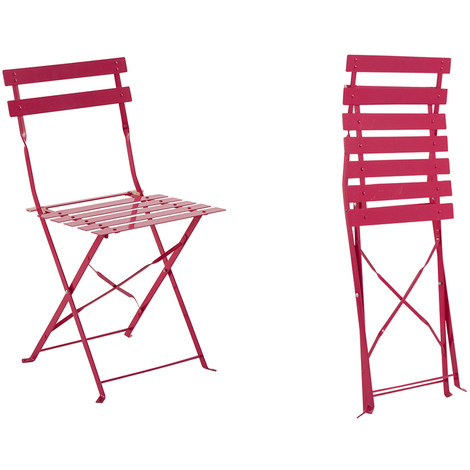 A great option for saving space, garden chairs can be folding or stackable.
Perfect for welcoming an extra guest around the table, folding chairs can be unfolded and folded easily for storage in compact spaces.
Stackable chairs take up more room but may feature armrests for greater comfort.
Garden chair accessories
---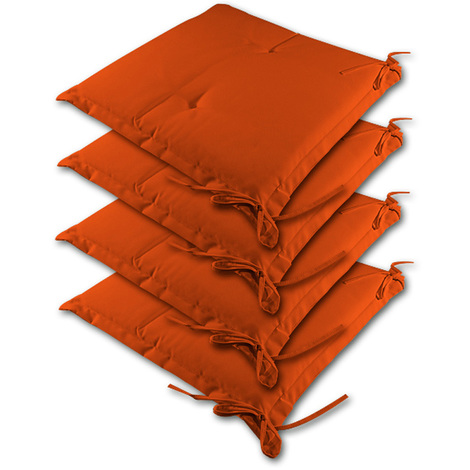 Whether they cover the seat alone or the backrest too, garden chair seat pads and cushions offer real comfort. They are also practical if the material of your chair tends to heat up in the sun.
If you aren't able to keep your garden chairs indoors over the winter, you should cover them using a strong, waterproof and fitted protective cover.
Explore the ManoMano catalog
Protective cover
Guide written by:
Sylvie, Ecrivain & journaliste brico/déco, Essonne, 262 guides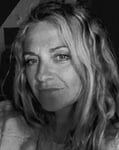 Après avoir travaillé au service de presse de France 2 et de la Cinq, j'ai choisi de laisser parler ma plume en m'orientant vers le journalisme et l'édition. Aussi éclectique dans mes goûts que dans mes écrits, passionnée de décoration et de bricolage comme d'histoire et de sciences, j'écris depuis plus de vingt ans sur ces thématiques. À mon actif : des ouvrages didactiques, romans et nouvelles, et de très nombreux articles brico déco regorgeant de conseils et d'astuces, expérimentés dans la vieille maison que je rénove peu à peu.
The products related to this guide