Garden bench buying guide
Guide written by: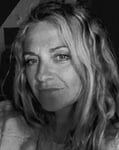 Sylvie, Ecrivain & journaliste brico/déco, Essonne
195 guides
Designed for comfort as well as style, garden benches come in a range of different materials to make your outdoor space unique. From contemporary or vintage-style benches to those fitted with adjustable parts, backrests or storage space, there is a wide range of options to suit your needs.
Important features
Styles
Materials
Models and accessories
How to choose a garden bench
---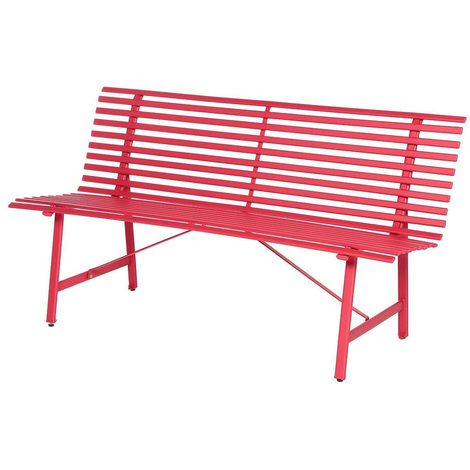 Whether used for chatting, reading or simply relaxing, your choice of
garden bench
will be guided by three main factors.
The comfort
of your
garden bench
is key and will
depend on how you plan on using it
. If used for extended periods of time, go for a model with a backrest. Some materials (for example, marble or concrete) tend to stay cool while others (such as metal) heat up in the sun. The solution: opt for a model with a
cushion
.
Of course, your garden bench must be strong and durable to ensure it provides safe and stable seating. It should be resistant to weathering without compromising on any of its features or requiring too much upkeep.
The style of your garden bench
can be matched to the rest of your
outdoor furniture
or it can be chosen to stand out to create a focal point. This will essentially depend on the material you settle on. You can choose from a wide range of options including wood, cast iron, aluminium, stone, wrought iron, resin or concrete.
Explore the ManoMano catalogue
Cushion
Garden bench materials
Your choice of material will be based on the style of the bench as well as your budget and maintenance requirements.
Wooden garden benches
---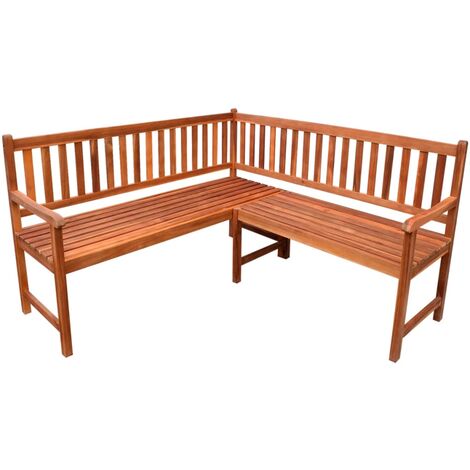 Wooden garden benches are
timeless
in style. It's up to you to pick the wood species. Choose between
European woods
(pine, locust, oak, etc.), which must be treated for outdoor use, and
exotic woods
(such as teak, itauba, cumaru, etc.) which are naturally rot-proof. All wood species perform differently in terms of their
resistance to moisture
, insects or fungi.
Composite wood
benches are made up of wood fibres and plastic. They are
rot-proof
and
won't splinter or split
.
Benches made from this material don't require any regular care, unlike natural wood which must be treated with a product designed specifically for the type of wood used (oil,
wax
,
varnish
, brightener, etc.).
PVC or resin garden benches
---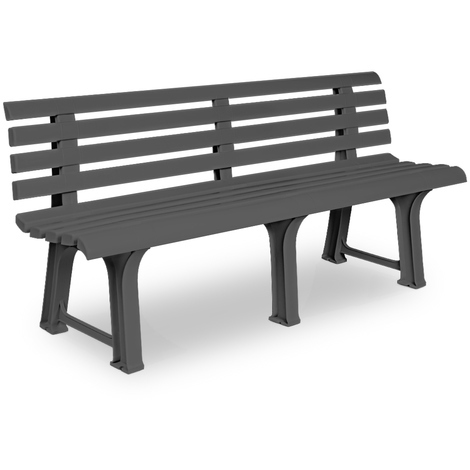 Garden benches made of PVC (polyvinyl chloride), resin or another plastic material (polypropylene, polyethylene) are lightweight, weather resistant, rot-proof and affordable.
Benches made of woven resin that are made to look like rattan, are considered higher quality in terms of appearance and durability, but they do cost more. Check that your resin garden bench is UV-resistant in order to stop it from fading over time.
Steel and iron garden benches
---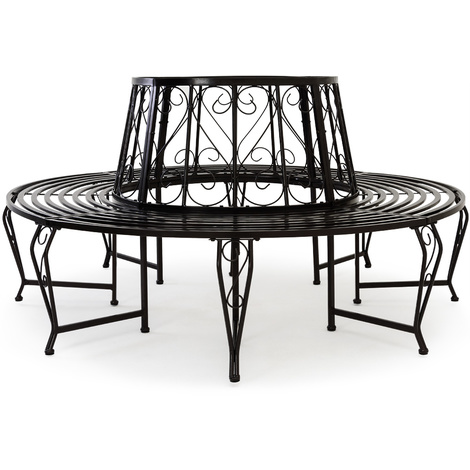 Steel and iron garden benches are strong but heavy. There's no risk of them falling over in the wind but they are more difficult to move around. They also tend to heat up in the sun; it's up to you to either take them indoors or cover them with cushions.
Aluminium garden benches
---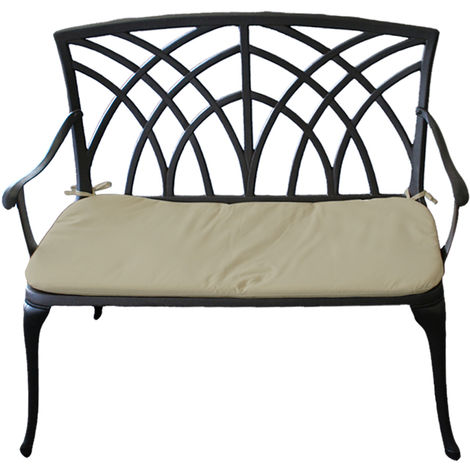 More modern in style aluminium benches stand up particularly well to different
weather conditions
(frost, heat, rain, etc.) and corrosion. Be careful, however, as they do tend to heat up in the sun like steel models.
Wrought iron garden benches
---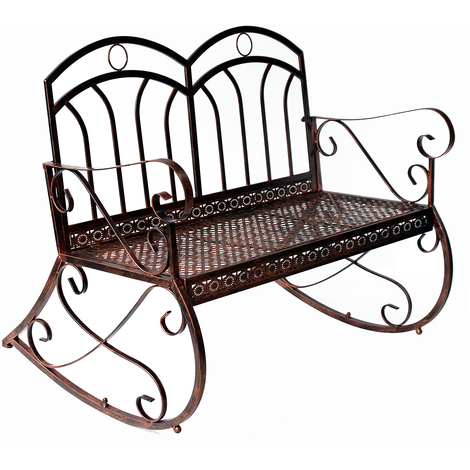 Vintage-style wrought iron benches add undeniable charm to your
garden
. Strong but heavy,
these benches also heat up in the sun and must be treated with a rust-resistant product on a regular basis
.
Stone or concrete garden benches
---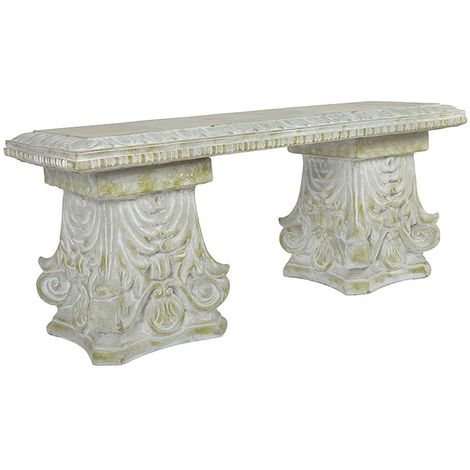 Garden benches made from these materials are rock solid. These very heavy benches are very difficult to move around but can spend the winter outdoors and do not require any particular kind of care.
Explore the ManoMano catalogue
Wax
Garden bench models and accessories
Traditionally featuring a long, narrow seat, garden benches are now available in a range of shapes.

Garden benches with backrests
---
While benches without backrests fit more discreetly into your garden and can slide under the table,
those with backrests are more comfortable
.
Garden benches with storage chests
---
Garden
benches with storage chests allow you to store cushions and other outdoor accessories.
Round tree garden benches
---
Circular benches are
specially designed to fit around tree trunks
to provide natural shade.
Garden benches with retractable trays
---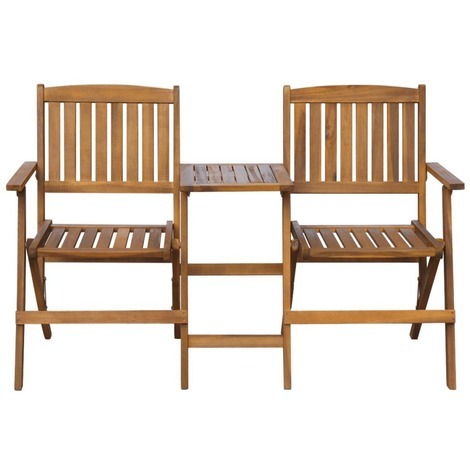 These cleverly designed benches
feature a retractable tray
inside the seat that pulls out to form a central tray.
Garden bench cushions
Make sure to choose
---
cushions that are
resistant and specially designed for outdoor use
. Aa an added bonus, outdoor cushions are also easier to clean!
Guide written by:
Sylvie, Ecrivain & journaliste brico/déco, Essonne 195 guides écrits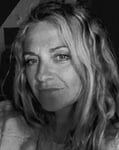 Après avoir travaillé au service de presse de France 2 et de la Cinq, j'ai choisi de laisser parler ma plume en m'orientant vers le journalisme et l'édition.

Aussi éclectique dans mes goûts que dans mes écrits, passionnée de décoration et de bricolage comme d'histoire et de sciences, j'écris depuis plus de vingt ans sur ces thématiques.

À mon actif : des ouvrages didactiques, romans et nouvelles, et de très nombreux articles brico déco regorgeant de conseils et d'astuces, expérimentés dans la vieille maison que je rénove peu à peu.
The products related to this guide