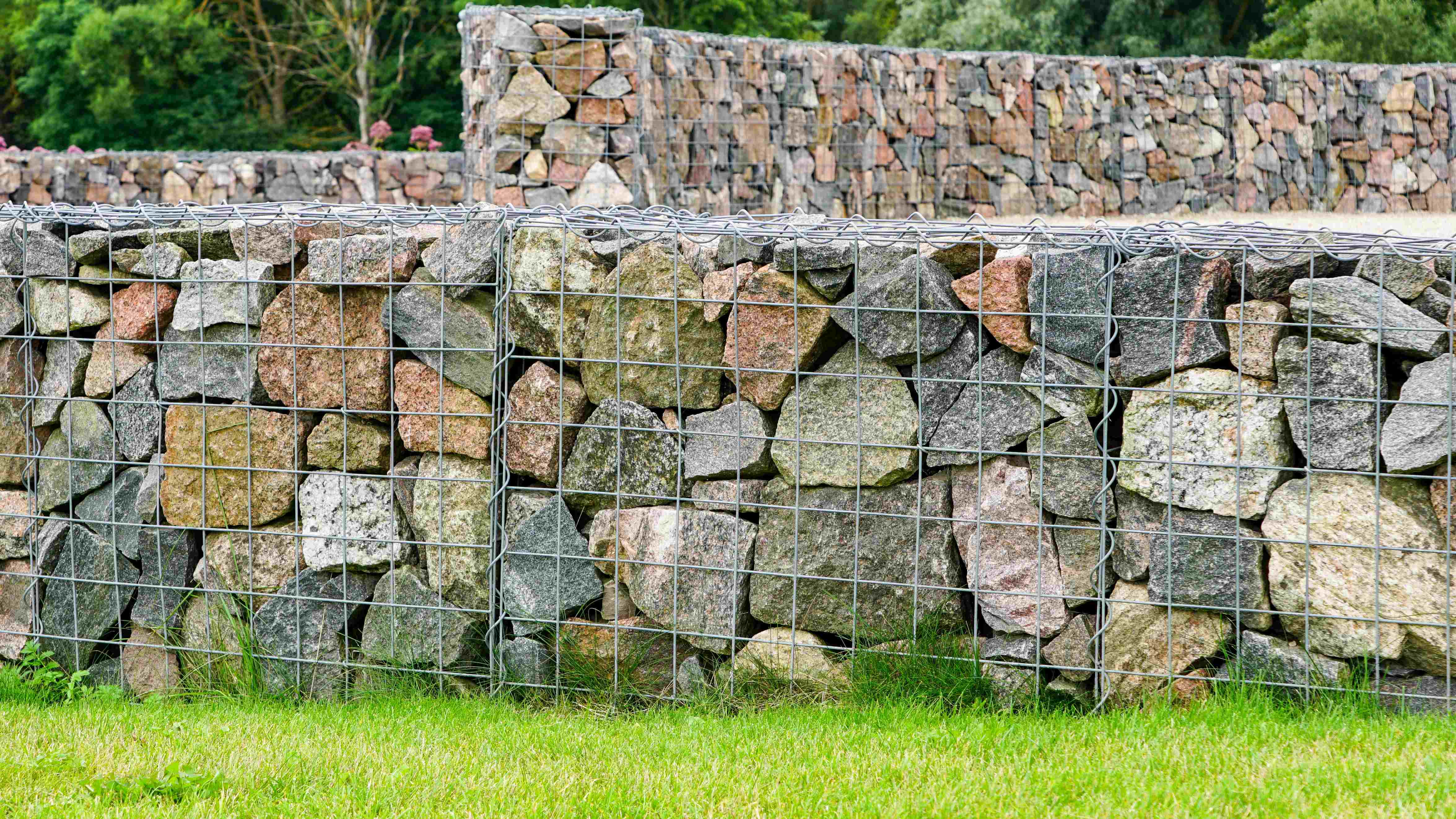 Gabion wall buying guide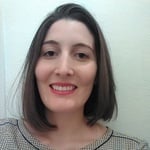 Guide written by:
Pauline, Self-taught handyman, Leeds
122 guides
Gabion walls are often seen in parks and in modern urban design. While many individuals find the technique appealing, it is also used in areas prone to seismic movement thanks to its great resistance. These walls are mainly characterised by their dimensions and the size of the mesh used to make them.
What is a gabion wall?
---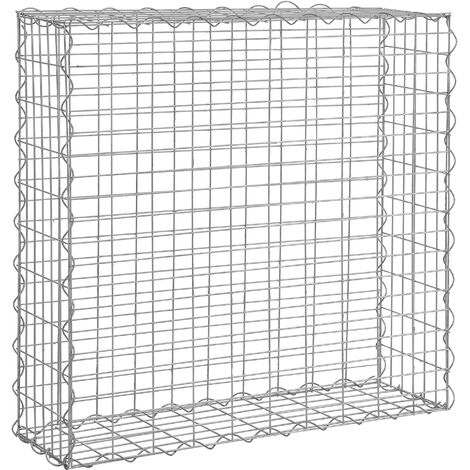 The term 'gabion' comes from the Italian 'gabione' meaning big cage. These stone-filled walls first appeared in the 19th century as a defensive structure against enemy fire. From the 20th century onwards, they were adopted into civil engineering for use in outdoor construction and decoration.
The gabion wall technique is based around the use of large metal wire cages filled with heavy, durable material (for example, logs or frost-proof stones). Gabion walls are most commonly used for the following purposes:
as a retaining wall to hold back soil;
to form artificial banks ;
as a decorative element over an unsightly wall;
as outdoor furniture.
Depending on the aesthetic finish required, you can use either wood – which can be organised inside the cage as you wish – or stones, which should be resistant to weather changes and crumbling.
The gabion basket mesh can either be woven (hexagonal mesh) or soldered (square mesh). Gabions come in various shapes and sizes (rectangular, triangular, cylindrical and varying thicknesses and lengths).
Want a uniquely designed garden? Gabion walls can be filled with alternating materials for a more original look. You can also think about playing with the shapes of the metal baskets to create patterns.
Installing a gabion wall
---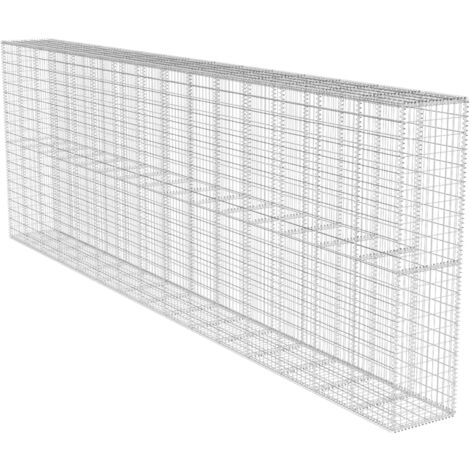 You can employ a company to install a gabion wall (or several walls) or do it yourself. The cages are fixed together using wire or clips, and diaphragms are used to ensure that a defined distance is left between them to cope with the weight of the filling. It is recommended to fix the cages to the ground using a concrete trench or posts. Some calculations will need to be carried out beforehand depending on how you plan to use the gabion wall. If used as a retaining wall, the base of the gabion wall must be tilted.
If you are having the work done by someone else, it's up to you whether you want them to only take care of the installation or if you want them to fill the wall too. If you are using a company, you will have to note this in advance so they can order and deliver the material which will be put into the cages. Otherwise, you can do this yourself.
Are you ready to install your own gabion wall? You can opt for a gabion wall installation kit, or buy the parts separately for a 100% custom-made project.
Think carefully about how to best to organise the stones or pieces of wood by hand for a clean and attractive result. You can also move them around with a garden fork so that they interlock like a puzzle.
Advantages of gabion walls
---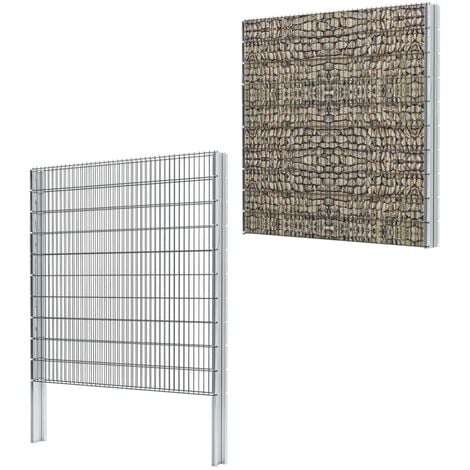 There are many advantages to creating a gabion wall. Here are the main pros:
Highly creative (versatile, custom-made)
Aesthetically pleasing, original and natural result
No annual maintenance
Good resistance to soil movement (ideal for sensitive areas)
Good value for money (especially if you have free access to stones or wood)
Easy to install
What's more, gabion walls are also natural noise-cancelling structures – especially when covered with plants.
On the other hand, gabion walls cannot be built very high or they can become unsteady. Furthermore, if built using metal wire, they can corrode if built in coastal areas due to the salt or the effects of the rain. It's worth noting that stainless steel gabion mesh offers anti-rust protection.
Please ensure that your gabion wall conforms to the appropriate BS standards.
Gabion walls for durability and biodiversity
---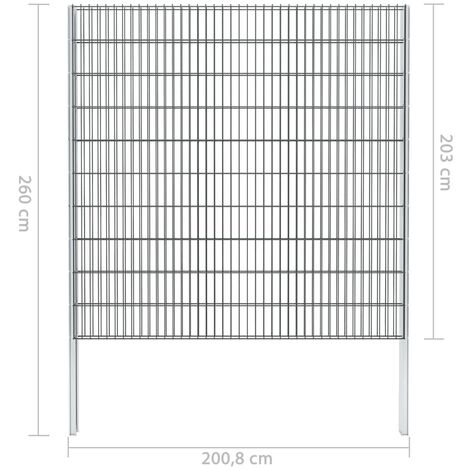 Gabion walls are very long-lasting structures which use stone or wood as their main material (held within metal cages). These walls are sufficient in themselves and there's no need to paint or coat the material.
Another benefit of gabion walls is that they can also be home to plants and flowers. They provide an excellent surface for perennial plants to grow on.
Gabion walls aren't just used for soil. You can also use them to build arches to train rosebushes, jasmine or any other climbing plant.
Cost-effective, attractive and easy to install, gabion walls are, in short, an all-round great solution!
Explore the ManoMano catalog
Garden fork
Guide written by:
Pauline, Self-taught handyman, Leeds, 122 guides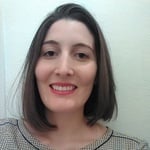 With a handyman-father, I grew up with the soft sound of the sander and hammer on weekends. I am both manual and cerebral (yes, it is possible.), I learned the basics of DIY and the customization of furniture because I was passionate. The salvage mentality is a true way of life that allowed me to know how to use all the tools and products needed to give something a second life, from sander to varnish. I have two favorite activities: the transformation of old furniture and decoration tips. I am always ready to lend a helping hand to revamp a table or to restore a mirror that was intended for the trash that will become a friend's centerpiece. I'm convinced that it's possible to reinvent an interior by small, regular modifications, I constantly research low-cost, test ideas.
The products related to this guide