Focus on Moroccan-style bathroom : travel to the middle east
Guide written by: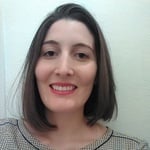 Pauline, Self-taught handyman, Leeds
80 guides
Want to travel and experience the charm of the far east? You can attain this in your very own bathroom, a space dedicated solely to well-being and relaxation. To design your perfect Moroccan-style bathroom, follow our tips for what colors, materials, lighting and decor to apply as a to match the beckoning scent of Argan oil.
Important features
Decor
Tiled shower
Built-in bathtub
Decorated windows
Middle eastern lanterns
Moroccan bathroom decor ideas
Full-size mirrors
are preferred most of the time, as they allow for both
an interesting perspective effect
and the ability to see one's self from head to toe.
The shades of the Moroccan bathroom


A Moroccan
bathroom
can be declined in a multitude of colors:
Shades of beige and brown;
The pairing of blue and white:
Burgundy, white and walleye.
To keep the
towels
in the same theme, black, burgundy, or beige are ideal. Some linen collections featured
embroidered arabesques with gold thread
or rhinestones for a stylish middle eastern look.
Moroccan glass and metal photophores

Light plays a major role in Moroccan style decor. To better display this gift, glass is a precious ally.



Moroccan style bathroom: highlighting the joy of water




Marrakech colors in the shower


Based on the concept of a
walk-in shower
, Moroccan
bathrooms
generally include
a large, fully tiled shower area
. The area is also embellished with
mosaics
or
a colorful design
with small
tiles
.
Want to know what the best configuration is for your Moroccan-inspired bathroom? Don't be afraid to use tadelakt on the walls, as its yellow pigment will bring with it all of Marrakech's heat.




A riad-style sunken bathtub


In an attempt to recreate the
bathrooms
of great Middle Eastern palaces, the
bathtub
is embedded in the floor
, and not fixed
above it as is traditionally done in Western bathrooms.
There is therefore no need to step over the bathtub
panel
: one simply steps down to lay down in the tub.
When it comes to the shape, most typical Middle Eastern
bathtubs are is rather square but that really depends on the available space.
It is perfectly possible to
design a Moroccan bathroom
featuring an oval
bathtub
.
For a Morrocan-style decor that you're unlikely to forget, don't be afraid to line candles alongside the sunken
bathtub
and toss a few
flower petals
in the just-filled, steaming bath.




Moroccan windows decorated with carved panels


The light filters in while creating intimacy with cutout panels of Middle Eastern motifs.



They are easily installed inside any bathroom and efficiently replace traditional
curtains
. A truly decorative element,
windows
with carved panels are
easy to clean
with just a
sponge
and naturally allow for a
well-ventilated bathroom
.
For a modern twist on a Moroccan-style
bathroom
, don't be afraid to
use aluminum panels instead of wood
! They will allow you to choose whatever color you want or reinforce a certain hue with mosaic tiles or other decorative elements.

Go for Agadir-style hanging lanterns


Whether it is
a lantern or a hanging metal star, use these folkloric Moroccan fixtures to make a statement
. Which type of
light
best represents the Morrocan-style bathroom according to you?
Hanging metal ball with cutout
Tinted glass and metal lantern
Brass and red glass star lantern
A custom latern composed of metal and acrylic crystals
Any one of these items will add a specific color to your Moroccan style bathroom. For an even more relaxed atmosphere, don't forget to integrate
spotlights
, especially around the
sink
or directly above the central
mirror
where running out of light is not handy.
Any one who goes with a Moroccan bathroom is sure to get a the change of scenery, and all the benefits that go with it!


More information

For more ideas on different designs for your dream bathroom, follow our editors' advice and check out their other guides:


Did you find this guide helpful?
Guide written by:
Pauline, Self-taught handyman, Leeds 80 guides écrits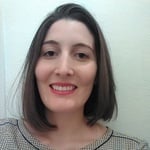 I'm a dog trainer by profession, but every weekend I put the whistle down and pick up a tool. The trainer mindset is not so easy to set aside - whether with four-legged or two-legged friends, I love giving advice!

I've been a huge DIY enthusiast for as long as I can remember. I grew up in a house where the whir of the sander was the soundtrack to my weekends - not very relaxing, but always satisfying! DIY challenges our brains as well as our brawn. I've worked hard to teach myself the basics of DIY, decorating and customising furniture. That said, I love what I do. DIY is a way of life, and the tools you learn aren't just the ones you can hold in your hands.

I'm as passionate about animals as I am about DIY, and it's my goal to pass that passion on to others. I know that for some, understanding animal behaviour is as much of a puzzle as figuring out which tool is best for the job. That's why I offer guidance to pet owners specifically - because home is where the heart is for humans and animals alike!

So now that I've introduced myself, it's time to do some DIY - dog or cat sidekick optional!
The products related to this guide