Focus on Italian-style bathrooms: everything you need to know
Guide written by: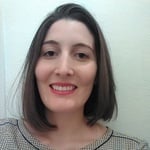 Pauline, Self-taught handyman, Leeds
80 guides
An Italian-style bathroom is the height of appeal with its over-sized relaxation area, its stylish and relaxing atmosphere, and it's centerpiece: the shower of your dreams. How does one go about designing a beautiful Italian bathroom right at home? We take you through it, be it shower, the choice of furniture, the required work, or the decor, everything is here.
Important features
Italian shower
Wall-mounted furniture
Bidet
Decor
The heart of an Italian bathroom: the walk-in shower
Ideally
located in a corner
, a
walk-in shower
is surrounded by a large sheet of transparent or tempered
glass
.
To design a
walk-in shower
, you will need to
excavate the ground level to integrate a
waste kit
,
composed of the trap and pipes. You can then install a large rectangular
shower tray
or
tile the floor
, taking care to create a slope to facilitate the evacuation of water.
Here's an elegant idea for your decor: why not choose a granite floor for your shower tray?



To embellish the shower even more,
you can also put in a real glass partition in the middle of a wall, creating a double entrance
, both left and right.
Finally, the cherry on top, a
wall-mounted
or
rain
shower head
for an increased comfort. For even more convenience, these two elements are highly recommended:
A fixed showerhead, referred to as a rain shower, which can be square or rectangular. As indicated by it's name it's designed to feel like "summer rain".
Wall-mounted furniture to save space
While the walk-in shower is without a doubt the focal point for any Italian-style
bathroom
, the choice of
furniture
can also be important. What kind of furniture will create a roomy and pleasant space?
Wall-mounted furniture
!
With no feet, wall-mounted
furniture is fastened to the wall and gives the impression of being weightless
. Once secured with
brackets and screws
, these accessories very durable and have
the advantage of making it easier
to
clean the floor
.
Combined with a
walk-in shower
, wall-mounted furniture makes for a
clean and uncluttered space
. Available in both a matte or glossy version, with Italian-style doors and
modern lines, it's easy to see why Italian-style bathroom are such a
sought-after bathroom configuration
. To finish the room in style, go for
glass or metal design handles
and either soft curves or pronounced angles, which ever best reflects your walk-in shower.
The bidet: only the very best for Italian-style bathrooms
A very common appliciance in Italian-style
bathrooms
, the
bidet
is is still alive and kicking. Even if it is used less nowadays, it is
very practical for everyday hygiene
, for both body care or washing express laundry.
Top off your bidet with plastic, star-shaped
faucets
and add a crimson color for style. With these small accessories combining with the bidet's modern lines, it
becomes a decorative object in its own
right
. Some models can even integrate
LED lights
!
What type of decor goes with an Italian-style bathroom?
To stay true to the Italian theme, what could be more traditional than
choosing marble
? If this luxurious stone is too much for your budget, there are always imitation
tiles
or a matching
piece of furniture
.
For a stylish touch, you might consider
a
gluable
wood panel
, a stylish way to brighten up your Italian-style
bathroom
without breaking the bank.
When it comes to the walls, the decor will depend on several elements:


The tiles, first and foremost, which are available both plain, or with a pattern, to be placed centrally, either vertically or horizontally;
The actual wall decor comes after the tiles and is composed using shelving (stagger one, two or three for example) and objects such as stylish candles, a bud vase or a silver-leaf glasses.

More generally, plain linen should be favored over exceedingly fancy models. Simplicity incurs elegance in this case.



It's up to you to use these tips to design your dream Italian-style
bathroom
, the
perfect blend of relaxation and style.
More information

For more ideas on different bathroom designs for your dream bathroom, follow our editors' advice and check out their other guides:


Did you find this guide helpful?
Guide written by:
Pauline, Self-taught handyman, Leeds 80 guides écrits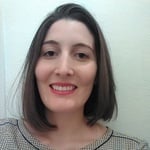 I'm a dog trainer by profession, but every weekend I put the whistle down and pick up a tool. The trainer mindset is not so easy to set aside - whether with four-legged or two-legged friends, I love giving advice!

I've been a huge DIY enthusiast for as long as I can remember. I grew up in a house where the whir of the sander was the soundtrack to my weekends - not very relaxing, but always satisfying! DIY challenges our brains as well as our brawn. I've worked hard to teach myself the basics of DIY, decorating and customising furniture. That said, I love what I do. DIY is a way of life, and the tools you learn aren't just the ones you can hold in your hands.

I'm as passionate about animals as I am about DIY, and it's my goal to pass that passion on to others. I know that for some, understanding animal behaviour is as much of a puzzle as figuring out which tool is best for the job. That's why I offer guidance to pet owners specifically - because home is where the heart is for humans and animals alike!

So now that I've introduced myself, it's time to do some DIY - dog or cat sidekick optional!
The products related to this guide