Fixing plug buying guide
Guide written by: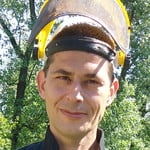 Jeremy, construction site supervisor, Cardiff
118 guides
Whether you're hanging a painting or installing a shelf, you'll need to have the right wall or ceiling fixings. Make your decision based on the material you're working on and the weight of the fixture. A wide range of fixings is available from expansion, universal or multi-purpose plugs to various anchor types.
Important features
Solid materials
Hollow materials
Spring toggles
Chemical fixings
Total weight capacity
Diameter
Choosing a wall fixing to suit your needs
Fixings should be selected according to:
the base material, whether it is a solid (concrete, stone, etc.) or hollow material (brick, breeze block, plasterboard etc.);
size (according to plug type and the weight of load).
Installing a fixing will almost always require the use of a drill, except when working with plasterboard or in certain other cases.
The main fixings used for plasterboard
The main fixings used for hollow materials
The main fixings used for solid materials
Fixings used for hollow materials
Hollow materials


The following are examples of hollow materials:
hollow brick;
hollow block;
plasterboard / drywall, etc.

Universal fixings


Used exclusively for mounting light objects in hollow materials, these wall plugs feature several nylon fins. The screwing action firstly contorts these fins then presses them against the base material in a tight knot to secure the fixing.

These plugs are suitable for weights ranging from 5 to 80 kg. How much weight a plug is able to withstand depends on the model and manufacturer's specifications, as well as the base material and the number of plugs used.
Self-drilling plugs


Self-drilling plugs are screwed into soft, hollow materials (such as drywall) with or without a hole. Also known as self-tapping plugs they are usually screwed directly into the wall.

The fixing is held securely to the base material via the external fixing thread. When the screw is tightened, the inner thread separates slightly from the screw for greater holding strength.

The use of self-drilling plugs is generally reserved for lighter loads of 20 kg or less.
Spring toggle


These anchors are mainly used for ceiling installations. Spring toggles consist of a screw and a set of metal wings equipped with springs.

Once inserted into a hole and pushed beyond the base material, the springs release the metal wings which then pull flat against the inside face of the surface.

The wings secure the whole fixing as the screw is tightened. The main disadvantage of using spring toggles is that you need to drill a big enough hole for the whole mechanism to pass through the surface material.

These fixings can hold loads of up to 5 kg in plasterboard.
Hollow wall anchors


Well known in the building industry, these fixings are also known as molly plugs. Made from metal, hollow wall anchors feature a screw and a body equipped with contorting fins.

The use of a setting tool – also known as a molly setter – is required for these fixings. They can withstand weights of between 20 to 50 kg.




Once a hole has been drilled, you just need to insert the whole fixing (anchor and screw) and crimp the anchor. This will spread the wings and pull them back against the plasterboard in an umbrella-like shape. Then, you simply need to tighten the screw.

Providing good mechanical resistance, these fixings are ideal for any fixture mounted on plasterboard.
Self-drilling toggle anchors

These fixings are used exclusively on plasterboard and screw directly into the wall like self-drilling plugs. However, they also feature a toggle that folds back against the wall like a spring toggle. The wing is locked into place by the screwing action.

These fixings can withstand vertical loads of up to 25 kg and can be installed using just a screwdriver.
Chemical fixings


Chemical fixings combine a resin with a hardening agent. Once the hole has been drilled, the mixture of products is injected into the space using a syringe or an applicator gun. A perforated sleeve is then inserted (to allow the fixing product to spread).

This mesh sleeve is filled with product which escapes into the structure, expanding the fixing surface and creating a secure hold.




The screw or stud is then placed into the plug and you simply have to wait for the resin to harden and secure the fixing. Chemical fixings are used for heavy loads or fixtures that are subject to pulling stresses.
Fixings for solid materials
Solid materials


Solid materials include the following:
concrete;
solid brick;
solid blockwork;
stone;
Expansion plugs


Made up of several nylon strips, expansion plugs are inserted into pre-drilled holes. The strips spread apart as the screw is tightened and lie flat against the contours of the hole to secure the fixing.

Expansion plugs can support somewhat heavy loads, depending on their size.



Hammer-in plugs


Comprising a plug and screw, hammer-in fixings are ideal for quick and easy tasks like installing skirting boards, cleats and various uprights and rails.

Once a hole has been drilled to the correct diameter, the plug is inserted. A hammer is then used to strike the screw head and secure the fixing to the base material.




Concrete anchors


Following the same principle as expansion plugs, concrete anchors provide increased mechanical strength. Used for heavy loads in concrete, these anchors feature a screw and nut. Once placed in the hole, the nut is tightened to allow the plug to expand within the hole and create a firm hold inside the material. These are also known as anchor bolts or concrete wedge anchors.
Specialist and multi-purpose fixings
Multi-purpose and universal plugs



Made of nylon, these wall plugs are suitable for small lightweight fixtures and can be used with any material. However, they do not have great pull-out resistance.

These multi-purpose plugs can only withstand very light loads.


Insulation fixings
These fixings are specifically designed for installing insulation and are usually found outdoors. They work just like hammer-in plugs, except their body is specially designed for insulation boards. Insulation plugs are used to fix various types of boards after they have been glued down.

They form a bond with the board on one side (via a large washer) and fix tightly to the surface on the other side. These plugs are available in various lengths to match the thickness of different insulation panels.
Choosing the correct plug size
Depending on the task at hand, there are two main plug characteristics to be considered: diameter and length. These features will help to ensure an effective bond.
Plug diameter

The diameter of a fixing is directly related to its mechanical strength. This should therefore be a key consideration when making your choice.

Variations in diameter may be grouped into three categories depending on the weight they will have to support:


loads of less than 20 kg: diameter ranges from 3 to 5.5 mm;
loads of 20 kg - 50 kg: diameter of 6 to 8 mm;
loads of >50 kg: diameter of 10 mm+.
Plug length
The length of a fixing will depend on the thickness of the surface you're working with. Pick the longest fixing the diameter will allow; the longer the screw, the more secure the fixing.
7 tips for choosing and installing your fixing plugs
You will often have to use a hammer drill or a rotary hammer to secure fixings. Remember to choose the correct drill bit and to select the right drilling mode according to the material (rotation or hammer mode).
As for the fixings themselves, do not under-calculate length or diameter measurements. Depending on what you plan on installing, poorly fitted fixings can prove dangerous. Use the appropriate type of plug with the right diameter and you will ensure a durable bond.
For very heavy fixtures in hollow materials, opt for chemical fixing. This may be more expensive but the results will be better – and safer!
When working with solid materials, use anchor bolts for the best results. While these are not technically plugs, they do serve to fix objects to base materials.
Do not buy a cheap setting tools, or molly setters, unless you are dealing with plugs with a small diameter. Otherwise, the setting tool will twist and the plug will not pull apart.
Always check the maximum weight the plug can withstand before purchase and use multiple anchoring points in hollow materials.
Finally, protect your eyes with goggles and equip yourself with a respiratory mask and hearing protection where necessary.
Did you find this guide helpful?
Guide written by:
Jeremy, construction site supervisor, Cardiff 118 guides écrits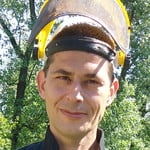 I'm a trained electrician who started off working in large-scale industrial projects. Most of my early career was spent taking on huge electrical installations. I like to think that no job is too big for me, and after all the experience I'd gained, I started managing teams of electricians.

I like to learn on the job, so around ten years ago, I moved into building and construction. As a site manager, I've overseen the building of small residences, sport facilities, and even theatres!

Working with my hands is something I love to do in my free time as well. For four years now, I've been restoring our home in the Welsh countryside. I even built a conservatory for my wife, who loves watching the sheep behind our house.

Whether it's patios, interior design, roofing, plumbing or electricity - I love giving it all a go! I've even made my family DIY converts and together we've built almost everything we have from scratch. My experience, both in the field and in my workshop, has taught me a lot and I'm happy to share what I've learned. No matter how big or small your project is, I'm here to answer your questions and help you choose the right tools and equipment.
The products related to this guide