Fitted kitchen buying guide
Guide written by: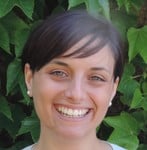 Julie, Interior Designer, Manchester
22 guides
Choosing a fitted kitchen means selecting a cold zone, a preparation area and a storage area. Worktops, sinks, cupboards and drawers, solid wood or veneer facades: from the American kitchen to the ready-to-install fitted kitchen, all the elements, their materials and dimensions must be chosen carefully.
Important features
Kitchen items
Materials
Dimensions
Facade
Layout
Fitted kitchens: what are the different areas of a kitchen?
---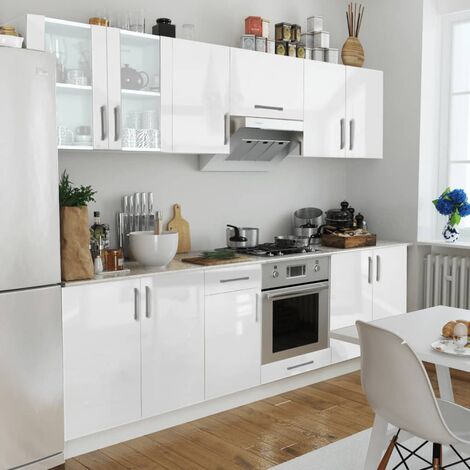 To
optimise space in a kitchen
, it must be arranged according to a
precise floor plan
, taking a
clear approach
and with an eye to
installation logic
. A
kitchen
can be divided into
three zones
. Arrange them close together and you'll get a perfect triangle of activity allowing you to
optimise
your travel around the kitchen.
Cold zone
The
cold zone of a kitchen
is the area dedicated to keeping perishables (fruit, vegetables, etc.) as well as non-perishable items (jam, bottled water, etc.). The cold zone has a
refrigerator
and
furniture
for storage.
Preparation area and cooking zone
The
preparation area
and the
cooking zone
are adjacent and are composed of a
hob
,
worktop
,
extractor hood
and other specific fittings such as a utensil holder or a shelf for condiments. Ideally, the
worktop
should sit between the sink and the
hob
for convenient preparation and clearing of dishes and utensils.
Washing area
The
washing area
is the area that houses the
sink
,
waste bin
and
dishwasher
. Features such as
crockery storage
fit in here to optimise travel and space.
Explore the ManoMano catalogue
Worktop
Fitted kitchens: what are the different layouts on offer?
Depending on the existing room layout, the importance you attach to your kitchen and your specific needs, different layouts are available.
I-shape kitchen
The I-shape model is all about length and works best in a narrow room. The
I-kitchen
doesn't allow you to create a triangle of activity but can nonetheless prove very functional. The furniture elements are arranged side by side along one wall. To optimise this
layout
, place the
preparation area
between the
sink
and the hob as above.
---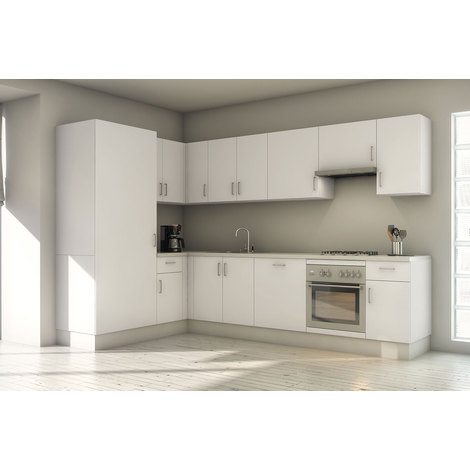 Parallel kitchen
The parallel model consists of two rows of furniture facing each other. In this
kitchen layout
, one side is given over to the cold zone along with
washing facilities
, while the other hosts the preparation and
cooking
areas
.
L-shape kitchen
The L-shape
layout
is an
organisational
classic and can be adjusted as required. With the
L-shape kitchen
, you can create a real triangle of activity. It's installed in the corner of the room, often leaving space for a
dining area
.
U-shape kitchen

The U-shape kitchen is one of the most spacious layout options, suited to rooms with more than 12m² floor area. The necessary furniture will occupy a large amount of space. It can include a dining area or even a central island. The U-shape kitchen is an excellent counterpart to an open-plan living space.
Island kitchen
---
The
island
model is the latest kitchen trend. It lends your kitchen a lovely flow but in too small a space it can seem cramped. The
island kitchen
is perfect in an open-plan living space. It offers additional clearing and
storage
space. Be sure to check you have the necessary plug sockets where you want them.
Explore the ManoMano catalogue
Island
Fitted kitchens: what storage units are available?
Once your
kitchen layout
is decided, the units have to be
arranged
. The design of a kitchen is always essentially based on its needs.
Furniture
and
storage accessories
must match and scale appropriately with the available space.
---
Oven or combined unit
The oven or combined unit allows you to integrate the
oven
as well as the microwave, and why not a zone to house the hob and associated accessories - skewers, grill pans etc. You can get
oven
units of all heights, according to your requirements. Ideally, an oven should be placed
90cm from the ground
to stay out of reach of young children and save you doing your back in!
Storage column
The
storage column
is ideal for storing all your ingredients in one place and fits perfectly next to a fridge and/or
oven column
.
Open shelf
Open shelves are not widely used in modern kitchens, but they're great for spices, cookbooks, and condiments in attractive containers.
Top and bottom units
Top and bottom units
are designed to store dishes and are therefore usually placed close to the
dishwasher
or the dining area. For
pans
and other utensils, other storage arrangements are preferable.
Top and bottom units
are adjustable as you wish, they can have
hanging
or stackable
trays, shelves
or even
removable boxes
. To optimise space, choose 90cm bottom units and top units to be attached 45cm above the
worktops
!
Pot drawer
---
The pot drawer
is the specific
drawer
for items including pots, pans, pressure cookers etc.
It allows quick and easy access. There are different solutions for
arranging your pot drawer
.
To perfect it, you can even opt for a
pan separator
and a
base mat
to make the whole thing anti-slip.
Explore the ManoMano catalogue
The pot drawer
Fitted kitchens: what further storage arrangements are possible?
Having a well thought out kitchen is a daily pleasure. No more inconvenience and wasted time. Everything's set up to make cooking a dream!
---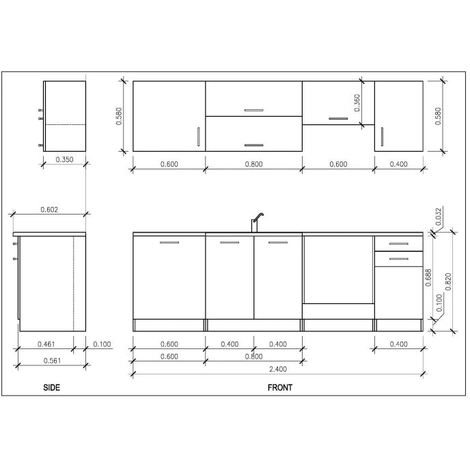 English-style drawer
The
English drawer
fits within a
pot drawer
, accessed by opening the latter. It's a good shout for storing
lids
, dishes etc. without breaking the sleek facade of your kitchen units.
Cutlery drawer
Divided into different-sized sections, this type of drawer
keeps your cutlery organised
- and sometimes even utensils like rolling pins and chopping boards.
Sliding spice rack

The sliding spice rack allows you to organise your spices but also condiments like oil, vinegar etc... It can even be combined with a storage area for bread.
Corner storage

To optimise storage and not lose vital centimetres for no need, corner storage offers some great solutions. You can have simple shelves, sliding trays or even removable trays for quick and easy access to all your ingredients.

Explore the ManoMano catalogue

Household products
Fitted kitchens: how to choose the front of your kitchen?
Planning issues resolved, you must now choose your facade. The facade of a kitchen defines the
style
and
decor
of the room. There are different materials available to match your
worktops
.
---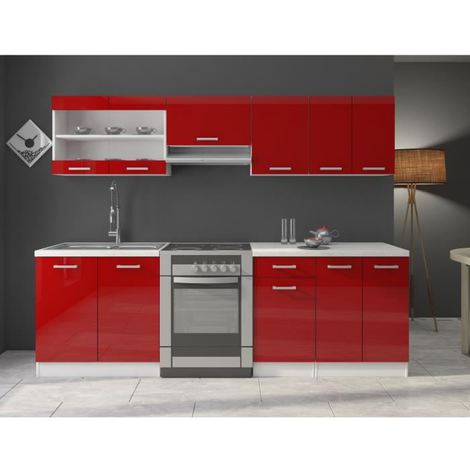 Kitchen facades: melamine, lacquer or imitation wood?
If your priority is
resistance
, go for
melamine facades
in the colour of your choice. A
glossy
or matt
lacquered facade
creates a
modern
vibe, however, it will scratch easily. For a more natural look, go straight for the
imitation
or even natural wood look.
And for connoisseurs of the
design kitchen
, facades in
lacquered
or stained
glass
can produce a fantastic effect. In addition, they resist shocks better than lacquered wood.
Explore the ManoMano catalogue
Lacquered facade
Fitted kitchens: accessories and elements
---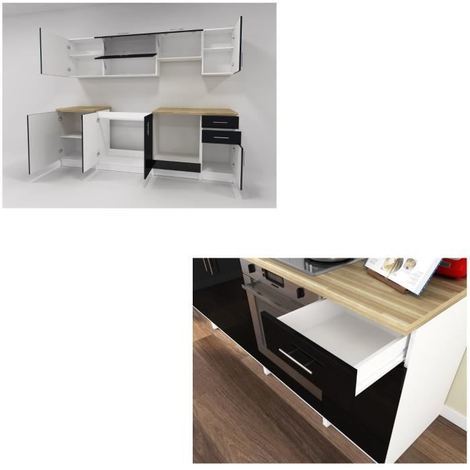 Descriptions of kitchens are often rich in vocabulary:
Caisson refers to a unit without its facade;
Edge refers to the side (thickness) of a panel or worktop;
A cornice is a decorative moulding fixed on top units;
Hinges are of course the articulated mechanical parts on which doors are mounted;
A damper is a pneumatic device for soundproofing doors when they are closed;
Runners guide the movement of drawers.
Explore the ManoMano catalogue
The kitchen units
Learn More
Additional fitted kitchen information can be found below:

How to choose your smoke detector
How to choose your petroleum stove
Guide written by:
Julie, Interior Designer, Manchester 22 guides écrits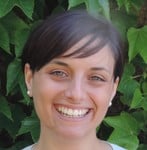 After years of DIY, renovation, designing, I decided to turn my passion into my career.

Starting in 2006, in the South-West, I helped people with renovation or contruction projects. My expertise and my curiosity led me to look further into innovative ideas for myself and my clients.

Indeed, to live your passion is also to transform the space you live in and the objects you use daily. My family love my creations and ideas that I bring into their lives!

My favourite thing to do: use colour to brighten up interior space. But also tips to hide away clutter. Your home is just never big enough, is it? It is thus a great pleasure to share my tips with you, so that you also can take as much pleasure as I do when starting up your next project!  
The products related to this guide