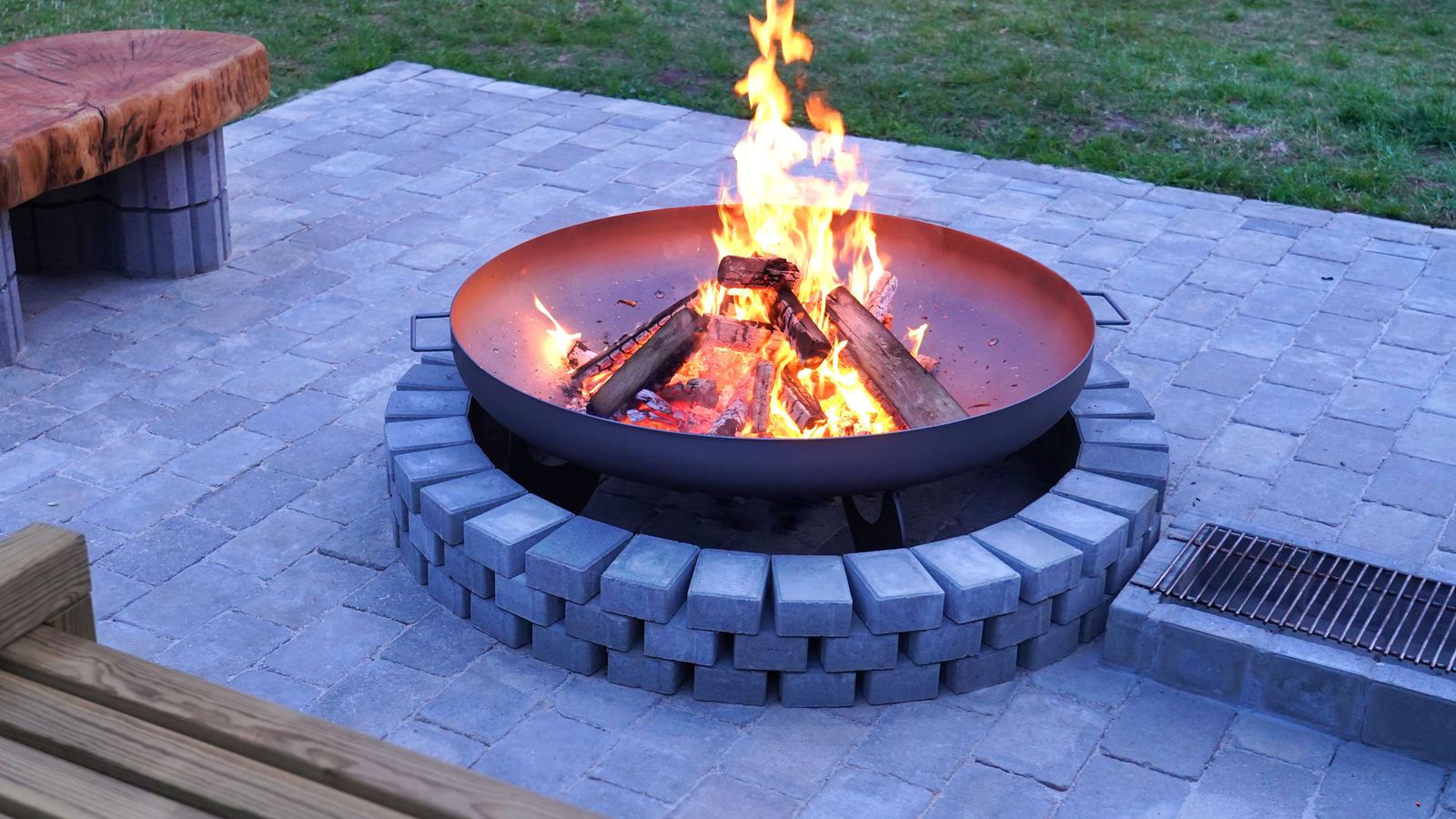 Fire pit buying guide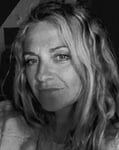 Guide written by:
Sylvie, Ecrivain & journaliste brico/déco, Essonne
278 guides
Used as both a heating and cooking device, fire pits can be set up in the garden or on the terrace to warm up those chilly evenings. Traditionally fuelled by wood or charcoal, fire pits come in various shapes, sizes and materials. Read on to discover the advantages of each type and find the right fire pit for you.
Choosing a fire pit based on use
---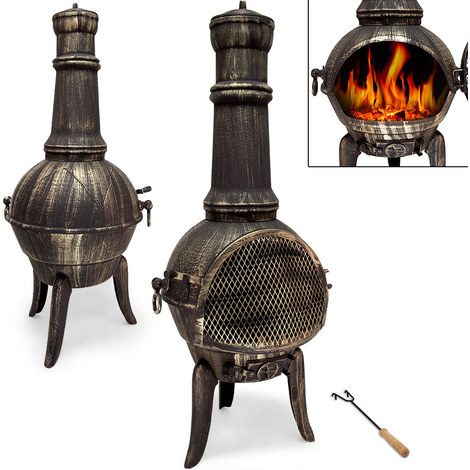 If you plan on using your fire pitprimarily as an outdoor heating system, opt for a traditional pit fuelled by wood or charcoal rather than a gas or electric model. This means you'll be able to enjoy the flames as they flicker. However, take care to install your fire pit away from any flammable materials or surfaces.
If you aim to use your fire put to cook food – just like on the barbecue – go for a model equipped with a grill rack. Some fire pits are even hung from a tripod allowing you to adjust the height of the grill to the flames and rotate your food for even cooking. Quick tip: place a bit of sand at the base of the fire pit to help absorb the grease.
The size of your fire pit should be chosen to fit your space and the number of guests it can warm up and/or feed. The largest fire pits can warm up up to 15 people.
Explore the ManoMano catalog
Fire pit
Fire pit shapes
Equipped with either feet or a base, fire pits come in a variety of shapes to choose from based on the style you're after.
Fire bowls
---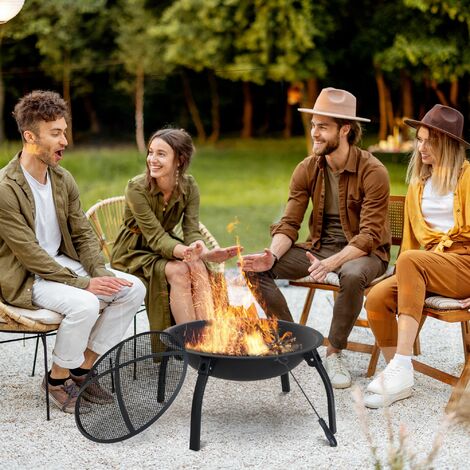 Whether round or oval-shaped, the diameter of your fire pit should be chosen to match the number of people you plan on gathering around it.A diameter of 50 to 100 cm should warm approximately four to over a dozen people.
Fire baskets
---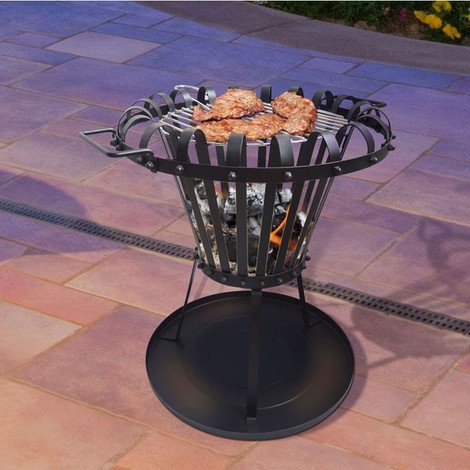 Square, rectangular or round, fire baskets come in different heights and widths depending on the number of guests. Fire baskets usually offer a 360° view of the fire.As they tend to lose embers through their holes, these models must be set up on a non-flammable surfaces and should ideally be placed on an ash tray to catch the ash from the fire.
Designer fire pits
---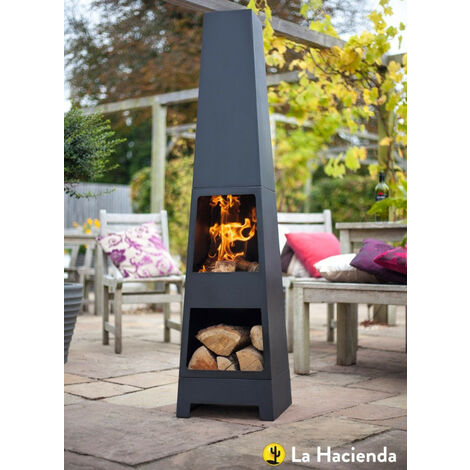 Fire pits come in a range of other forms – from globe-shaped pits to lanterns and even pyramids – all of which can be considered decorative items in their own right.
Chimineas
---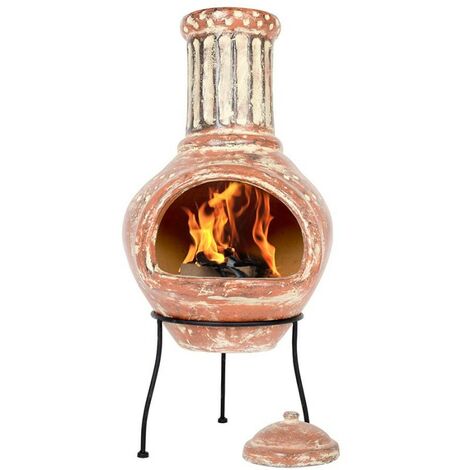 Chimineas are shaped like large urns with an opening in the front and a chimney on the top. Traditionally made from terracotta or clay, it is also possible to find cast iron chimineas.
These models feature a more concentrated and intense form of heat compared to classic models with open fireplaces. While chimineas are ideal for warming up your summer evenings, they are also great for use as barbecues or ovens.
Fire pit materials
Fire pits come in three main materials, each of which boasts its own set of advantages.
Cast iron fire pits
---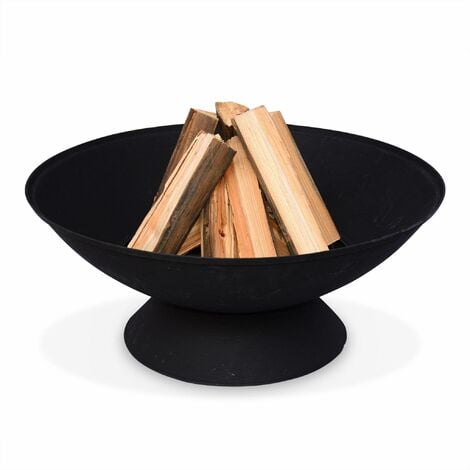 Cast iron fire pits are among the most popular options. They offer great thermal inertia meaning the cast iron stores heat and releases it over several hours even after the fire pit is extinguished. This material is also designed to cope with very high temperatures (for chimineas, for example) and radiates more heat than steel.
Steel fire pits
---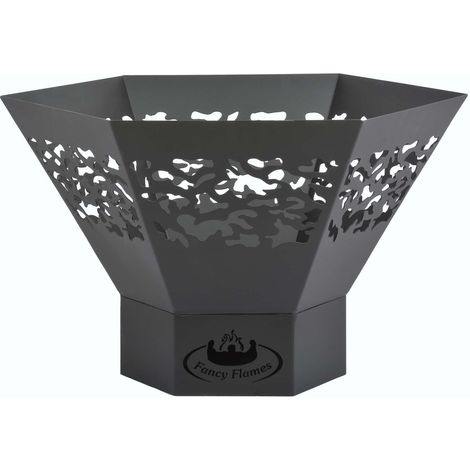 Whether you go for stainless steel, enamelled steel or lacquered steel, steel fire pits are all very rust- and heat-resistant. This metal is easy to work with meaning it can be used to create fire pits in very unique shapes.
Terracotta fire pits
---
Terracotta fire pits offer good thermal inertia and distribute an even form of heat over a radius of several metres around the fire pit. They are, however, more fragile than cast iron or steel models.
Fire pit fuel
---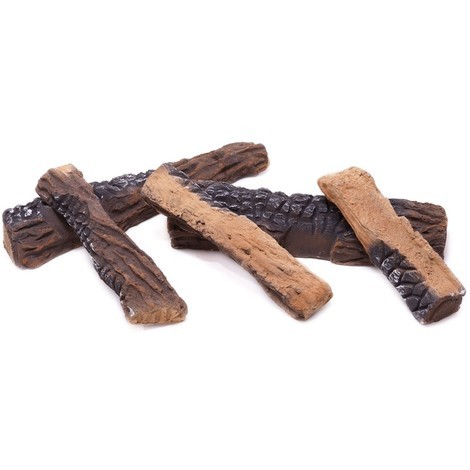 For traditional fire pits, you can choose between wood and charcoal.
An environmentally friendly and cost-effective option, wood must be perfectly dry before use. It allows you to watch the flames flicker but does also produce ash and smoke.Charcoal burns less quickly and has a higher calorific value. Nonetheless, it does produce dust and is more difficult to light.
Explore the ManoMano catalog
Charcoal
Fire pit accessories
---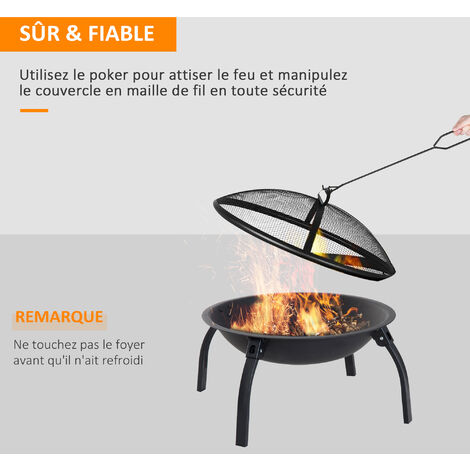 There is a wide range of fire pit accessories which may or may not be supplied with your model. These items should be selected according to where your fire pit is installed and how you plan on using it. From protective fireguards to ash trays, pokers to storage shelves, you have plenty of accessory options.
If you cannot store your fire pit indoors over the winter, be sure to use a protective cover. The cover should be strong, waterproof and fitted to the size of your fire pit.
Safety rules
---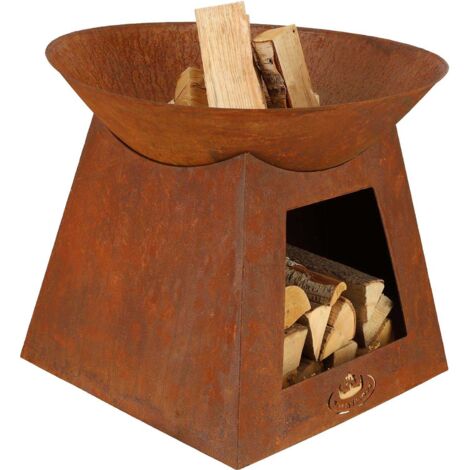 As suggested by the name, fire pits do contain fire... As such, you should ensure your fire pit is set up on a perfectly level, stable and non-flammable surface. The same goes for the area surrounding the device.
Additionally, keepchildren and animals at a safe distance from the fire pit. Finally, make sure that the fire pit is properly extinguished before leaving it unattended.
Guide written by:
Sylvie, Ecrivain & journaliste brico/déco, Essonne, 278 guides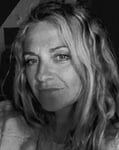 Après avoir travaillé au service de presse de France 2 et de la Cinq, j'ai choisi de laisser parler ma plume en m'orientant vers le journalisme et l'édition. Aussi éclectique dans mes goûts que dans mes écrits, passionnée de décoration et de bricolage comme d'histoire et de sciences, j'écris depuis plus de vingt ans sur ces thématiques. À mon actif : des ouvrages didactiques, romans et nouvelles, et de très nombreux articles brico déco regorgeant de conseils et d'astuces, expérimentés dans la vieille maison que je rénove peu à peu.
The products related to this guide