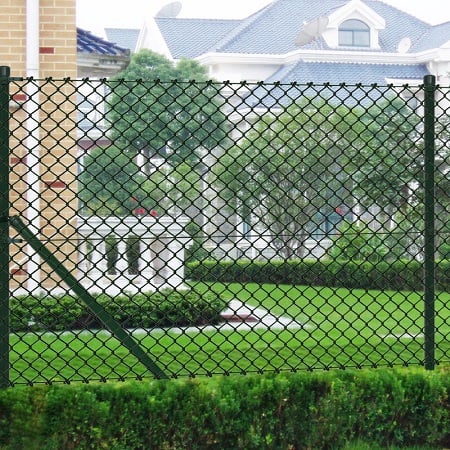 Fencing and screening buying guide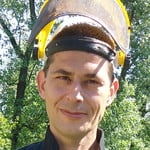 Guide written by:
Jeremy, construction site supervisor, Cardiff
132 guides
Whether used to mark a boundary, provide more privacy or just improve the look of your home, installing new fencing can be a great idea – that is, if you make the right choice! From mesh to wood, PVC to composite materials, there are plenty of options. Follow our guide to find the right fencing for your property!
Planning permission for fencing
---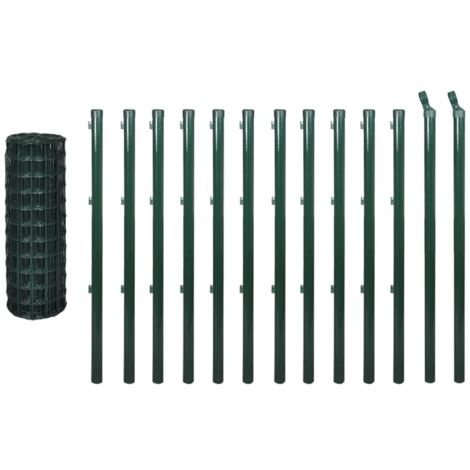 Generally speaking, you probably won't need to get planning permission if you're thinking about installing a new fence.
Nonetheless, it is important to enquire about any rules as there are certain height restrictions (usually 2 metres), as well as certain rules for conservation areas and listed properties.
Types of garden fence
---
There are many different types of fencing, each with its own set of advantages and disadvantages. In order to find out exactly what you're after, think about the following points:
Planning permission - before making any decisions, find out about any planning restrictions relating to installing a new fence.

Material - it's up to you to choose a material based on your tastes and how much maintenance you're willing to carry out.

Type - flexible or solid (flexible fences are easier to fit around the shape of your garden). 
Height - be sure to check whether you need planning permission before making your choice.
Installation type and required tools - depending on the type of fencing you go for, you may need to bury your fence posts or buy a supporting surface for your mesh.
Lifespan - varies depending on material and maintenance. Choose materials wisely to ensure your fence lasts.
Application - setting apart land, providing more privacy, etc.
Length - it may seem obvious but there's a lot of difference between installing a 20-foot fence and a 90-foot one, in terms of both aesthetic and installation method (which depends how much determination and ambition you have!). 
Budget - to calculate according to the full length of the fence plus all your tools and accessories!
Design - based on any planning restrictions, budget, material and installation method.

Find the solution to all these points and you'll be properly prepared to choose the right fence for your space!
Flexible mesh
---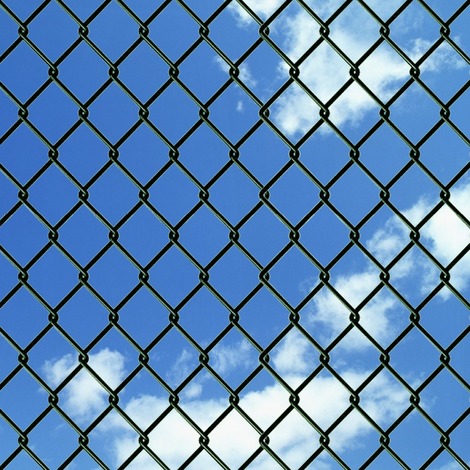 Flexible mesh is ideal for rough or uneven terrain, and is also the fastest and cheapest solution to set up.
The size of the mesh is generally pretty small (50x50, 100x50mm, etc.) to prevent any animals from passing through.
The mesh can also be covered with additional screening or vegetation (hedges or shrubs) for more privacy.
Metal or woodenpoles (preferably an exotic species) are embedded directly in the ground to serve as a support for the mesh, making installation relatively simple.
The wire mesh is held taut by tensioned metal cables and staples. However, flexible mesh is easy to cut (making you vulnerable to intruders), not very sturdy and is less attractive than other options.
Rigid mesh panels
---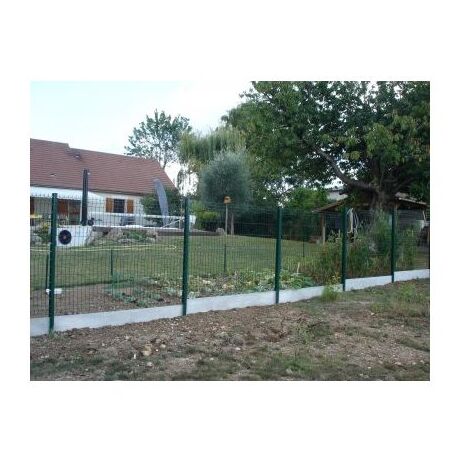 Rigid panel mesh is a higher quality mesh. Unlike flexible mesh, it moulds very well to slopingground, corners and winding edges.
Installing the posts for this mesh requires precision and attention to detail – whether they're embedded in the ground or fixed to a low wall – to ensure that the panels align properly.
Though tougher and more robust than flexible mesh, you will still be able to see through this type of fencing; if you want to reduce visibility, you will have to grow a hedge around it. Like any fence, hard mesh will keep animals out or in and is relatively easy to cut (and therefore doesn't provide protection from instrusion). While it is more complex to install the poles, this solution provides good value for money.
It's worth noting that, these days, you can choose from a range of panel and post colours.

Metal rail fencing
---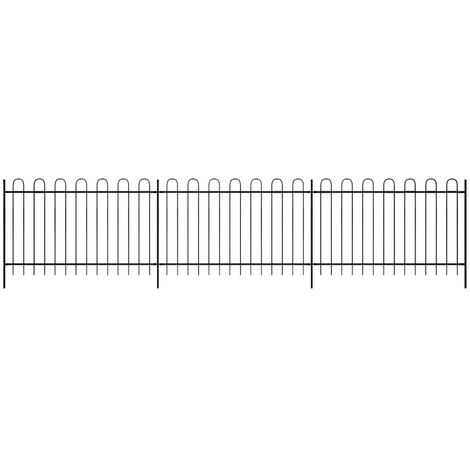 Metal railings are top of the range. Installed by a specialist, you can choose from a variety of shapes and colours.
Whether installed straight into the ground or mounted on a low wall, this type of fence enhances your home and guarantees a longservice life. It requires limitedmaintenance as the bars are given rust-proof protection that only needs to be topped up every ten years or so. Its construction boasts unparalleled strength. On the other hand, the cost can be high compared to other solutions.
Traditional board fences
---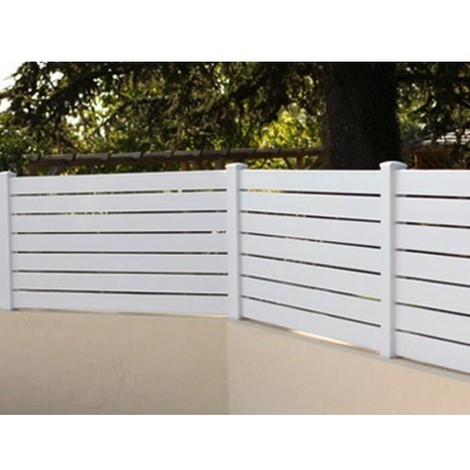 Traditional board fences are attractive, available in a variety of shapes and colours and highly robust. Made of wood, PVC or composite materials, this type of fence adds real value to your home. Installed on the ground or on a low wall, these fences are a little trickier to put up than basic mesh fences.
If your fence is made of wood, it will require regular maintenance (staining or painting) though you'll avoid these tasks if you choose PVC or composite materials.
Between vertical or horizontal boards and traditional or modern designs, you'll have no trouble finding a model and colour to suit your tastes. Highly robust, this type of fence acts as an effective windbreak, and depending on its height, can also be effective against intrusions (especially if mounted on a low wall). On the other hand, installation requires care and experience and the cost will be higher than a mesh fence.

Solid fencing panels
---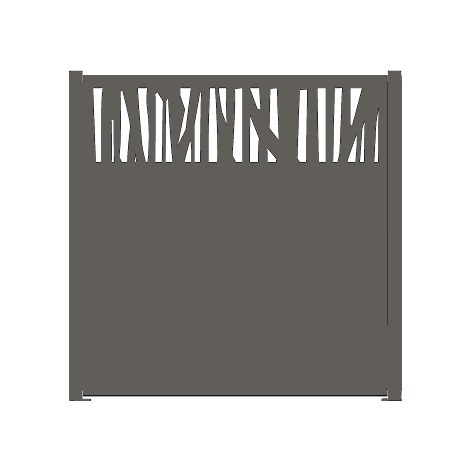 These fences are usually made of wood but are also available in composite materials. They are essentially intended to separate spaces and offer complete privacy. 
An attractive option, these solid fences enhance the apperance of any surrounding land and provides good protection against animals and the wind. Installation is relatively simple (buried poles or fixed onto a low wall).
Depending on the height you choose, these fences offer a varying amount of protection against potential intruders. They also require regular maintenance (stain or varnish if made of wood). In general, this type of fence is best kept for enclosing smaller areas, such as terraces and pools.
Explore the ManoMano catalogue
Posts
Important factors for choosing your fencing
---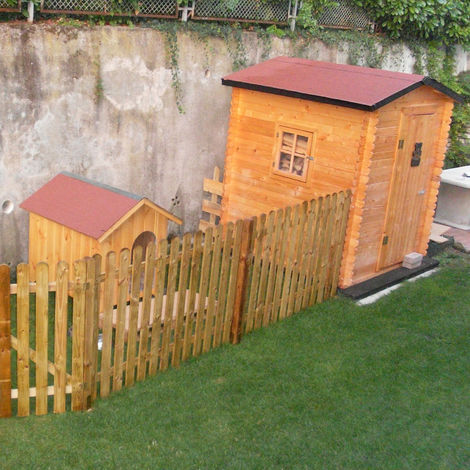 Of course, the design and colour of your fence will come purely down to taste. However, the technical specifications of your fence must be selected with care.
In order to choose the most appropriate type of fence for your garden, you must take  various criteria into account.
Terrain type and surface area
Is your gardenflat and even? Or is it rough and sloping? What kind of surface area are you hoping to fence in?
Proximity of neighbours
Do you want protection from prying eyes or simply to mark off your property? Are you planning to plant a hedge or is there one already?
Role of the fence
Think about whether you want to add aesthetic value to your home or simply keep out animals and enclose your property.
Maintenance
Maintenance is an important factor to consider. Are you prepared to paint or repaint your fence on a regular basis? Or, on the other hand, do you want to having nothing more to do with the fence once it's installed?
Cost
From the most basic mesh fence up to high-end metal railings, the cost of fencing varies substantially. Check the cost per linear metre to compare the different options.
Garden screening
If you're looking at mesh-type fences and you want to add an aesthetic touch to your garden – or simply add a bit of privacy – there are a number of garden screening options available to you.
Hedges
---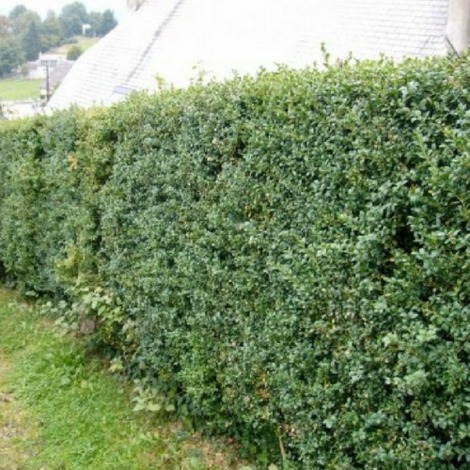 There's nothing much to it: simply plant some leylandii or conifer and wait for it to grow for extra coverage.

Natural screening
---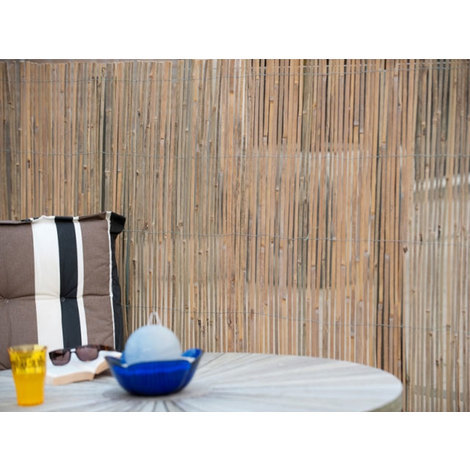 Creates an immediate effect but ages rather badly. Screening comes in a variety of natural materials (reed, bamboo or even willow) to match its surroundings and your flowers. Synthetic materials are also available for those looking for a more modern feel.
Brushwood
---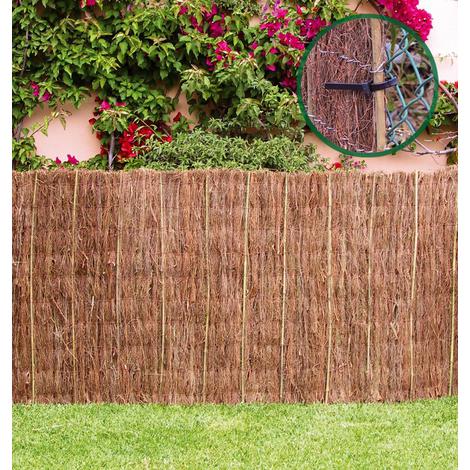 Brushwood offers a more natural look due and provides some noise insulation.
Windscreen / privacy screening
---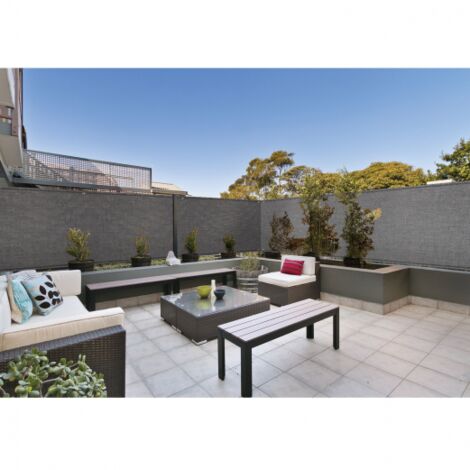 This option isn't the best option aesthetically speaking but it does have the advantage of being highly effective!
Whatever option you choose, be aware that screening does not provide any protection against intrusions. In terms of longevity, natural hedging is the best option (even though you usually have to wait for it to grow).
Reed screening tends to stain and break down over time, so it's better to go for brushwood if you don't want to start over every year – especially if you live in a particularly windy area. If you want to improve the security of your property, install an alarm.
Quick tip: you may have come across wood or plastic free-standing fence panels which are mounted on feet and can be adapted to any size of garden. Despite the apparent advantages, this type of barrier is not recommended for use in the garden. These panels are generally unstable, lightweight, are not windproof and should only really be used as decoration. They can, nonetheless, be used effectively indoors, as a divider for wind-protected restaurant terraces or to close off doorways for small, well-behaved dogs! In any other context, it's best to give these free-standing panels a miss.
Explore the ManoMano catalogue
Screening
Final tips for choosing your fencing
---
You don't want to be changing your fence every two years, so take the time to consider all the different options carefully.
Feel free to do a 'test-run' over a small length to see how it looks.
Also consider the more modern PVC or composite options. These materials are very easy to maintain, they have an impressive lifespan and are also pretty easy to install in the first place. Nowadays, imitation wood can be very convincing or even indistinguishable to the untrained eye!
Don't forget that you can mix different types of fence. A sleek full metal balustrade to the front will really enhance the appearance of your home, while a simple mesh fence may be enough to enclose your garden at the rear!
Guide written by:
Jeremy, construction site supervisor, Cardiff, 132 guides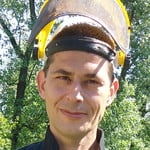 Electrician by trade, I first worked in industrial estates where I installed, wired and fixed a large number of electrical installations. After this, I managed a team of electricians for this type of work. 10 years or so ago, I turned to building and construction. From the modest family home, to gyms and theatres; I have been able to coordinate, audit and organise all sorts of construction sites. for 4 years now, I am restaoring and bulding an extrension to a bungalow in the heart of the welsh countyside. My experience in manual work and my knowledge means I am proud to be of service. Terraces, interior design, roofing, plumbing, electricty, anything goes! We have, my wife, daughter and I, built almost everything we have from scratch! So to answer all of your questions, and to orientate and advise you on coosing your tools? Easy!
The products related to this guide