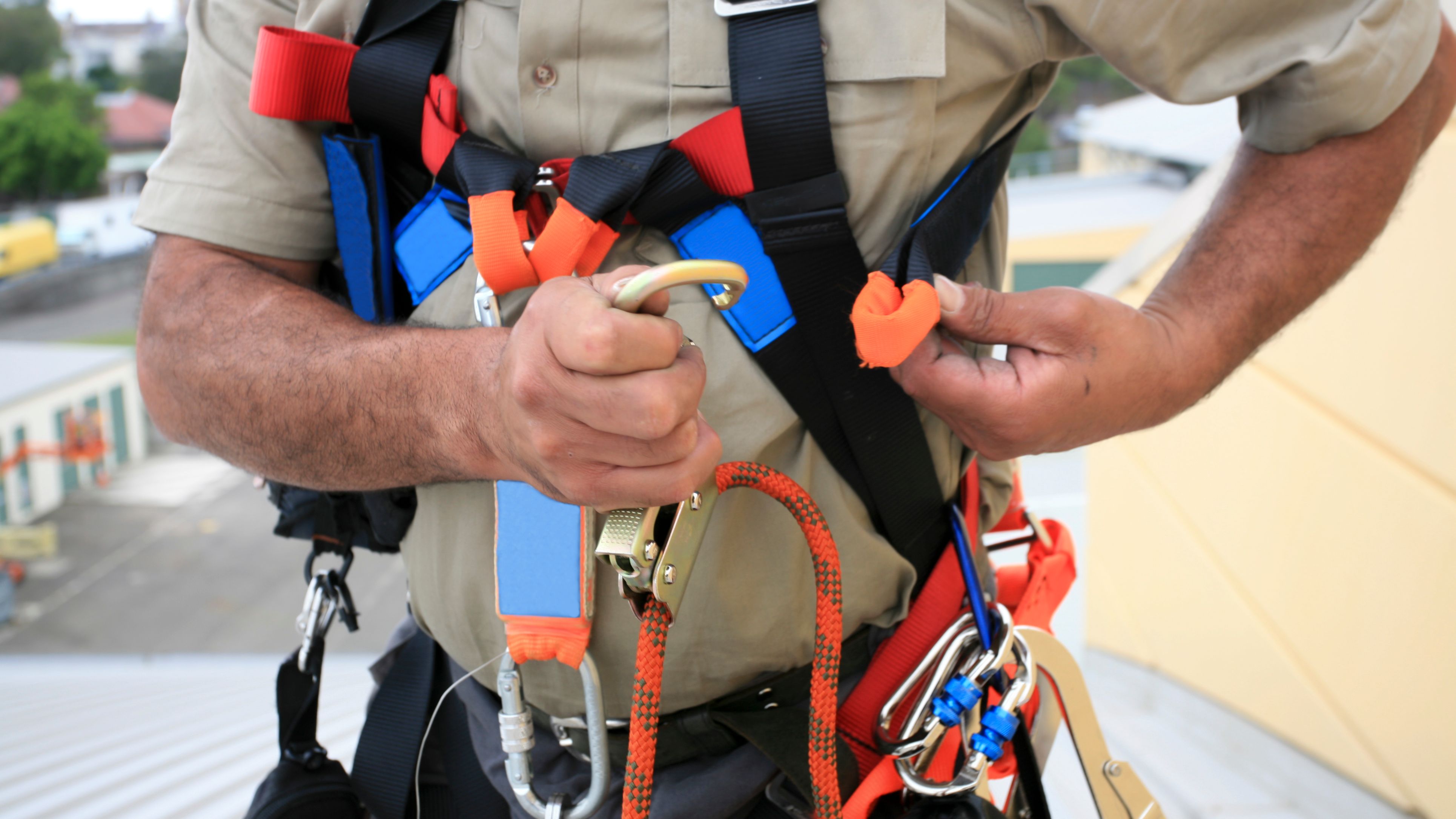 Fall protection equipment buying guide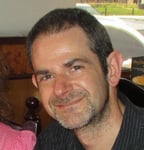 Guide written by:
Didier, Technical manager, Cardiff
8 guides
In order to work safely at a height, you'll need a fall protection harness and lanyard, and solid connectors such as carabiners. From shock-absorbing lanyards to fall arresters and descenders, read on to find the right type of fall protection equipment for your task.
The importance of fall protection equipment
---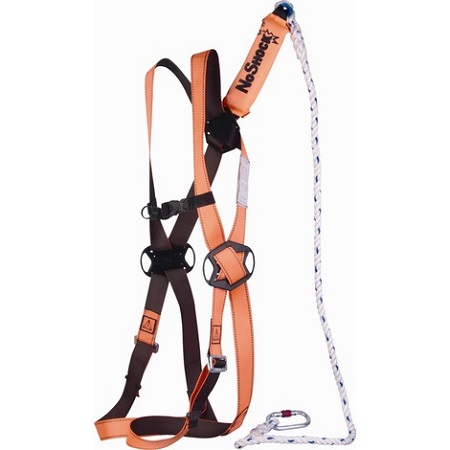 Every year, around a third of accidents on construction sites are falls. In the event of a fall, the speed at which you fall increases by ten for every second that you fall – so you can imagine that your equipment will need to be pretty strong! In order to ensure your safety, manufacturers responsible for making protective equipment have to conform to certain safety standards and it's important to refer to these standards when making your choice. Fall protection equipment is available for anyone who regularly works at a height, such as carpenters, roofers, tree pruners, and so on. Given the risks involved in working at a height, you must follow the guidance set out by UK body HSE.
In the workplace, employers must provide all employees with the required equipment for working at height. This includes fall protection equipment, safety nets, bucket lifts, platforms, scaffolding, and so on. In the event of an HSE inspection, any work at job sites that do not conform to UK legislation will be suspended.
Explore the ManoMano catalog
Fall protection equipment
Fall protection equipment and standards
---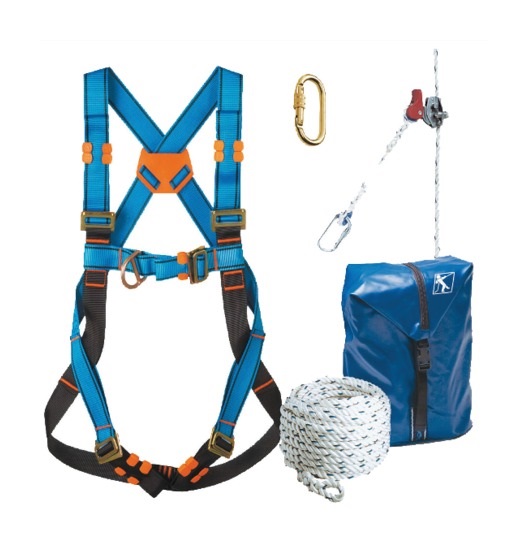 In order to avoid a serious accident, you'll need some equipment designed to restrain you or to arrest your movement in the event of a fall. A fall-arrest kit will be made up of the following elements:
a harness;
a shock absorbing lanyard;
anchorage connections.
These pieces of equipment can be sold individually or in kits containing all the basic elements you need to work at a height.
Safety standards
As noted above, all types of fall-arrest equipment must conform to certain safety standards. Look out for the following equipment-specific standards:
Harnesses:  BS EN361, EN813 + EN358
Shock absorbing lanyards: BS EN355
Anchor devices:  EN795
Connectors:  EN362
Self-retracting lifelines: EN364
Fall-arrest vs. work positioning harnesses
---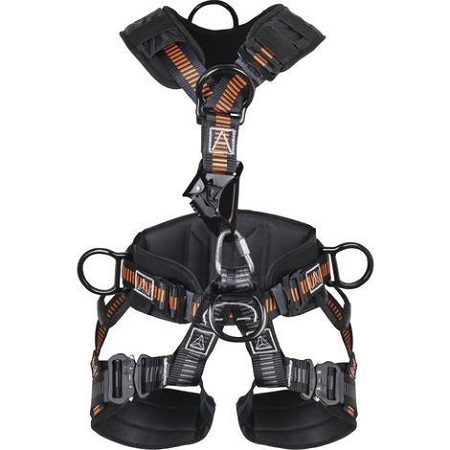 Harnesses are designed to be worn on the body and come in two main types.
Fall-arrest harnesses
---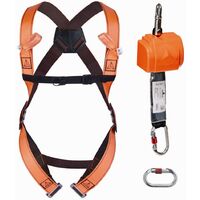 A fall-arrest harness must conform to standard EN361 and is designed to protect you in the event of a fall. This type of harness cannot be used as a work positioning system, but is suitable for working at heights on a roof, for example.
Work-positioning harnesses
---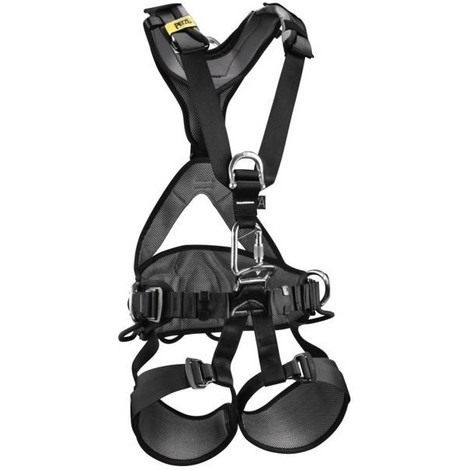 These harnesses are designed to keep the worker in a supported and fixed position and offer a number of attachment points for increased comfort. They consist of a body harness and leg loops for excellent support for any positioning task; these parts are also lined with a breathable perforated foam. The shoulder straps help to prevent rubbing and work to distribute part of the weight from the belt over the shoulders.
Standards for attachment points
EN813: anchor point on abdomen.
EN358: two D rings on hip points.
Picking a harness for your task
No matter your body type, you'll need to pick the right harness for the type of work you plan to do. In order to find the most comfortable option, you will have to think about duration and frequency of use.
Safety harness features
You'll need to weigh up a number of factors before settling on a safety harness. Think carefully about the following points to choose the most efficient and practical equipment for you.
Size
---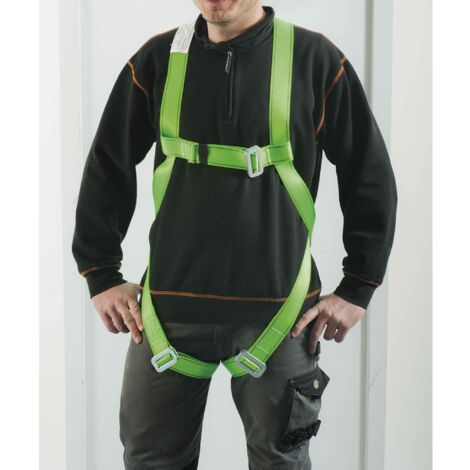 Harnesses can be adjusted and range in size from S to XL. If you are looking for a particularly large or small model, special designs do exist.
Pay attention to the different types of buckle which may be manual, automatic or self-locking. They allow you to harness up quickly and easily.
Comfort
---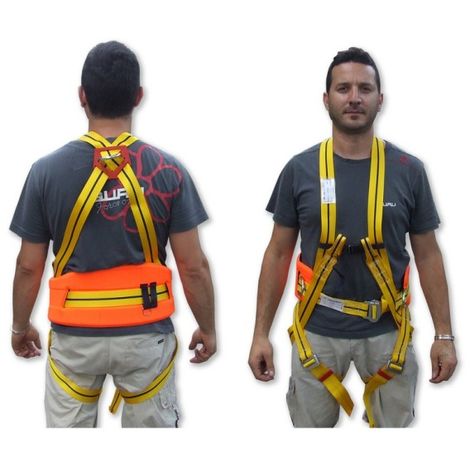 Comfort is an essential factor when working at a height. Harnesses with wide straps and horizontal leg loops are more comfortable to wear, particularly for long or regular work. A buttock pad (or drop seat) will offer increased comfort for work positioning.
At the other end of the scale, harnesses with leg loops that sit diagonally on the legs are less comfortable to wear and trickier to put on. They are, nonetheless, suitable for occasional use. A fall arrest jacket/vest harness can also be used for less frequent work.
Attachment points
---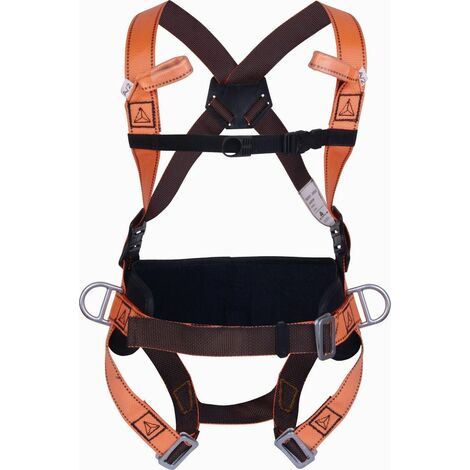 The attachment points on a safety harness range in number from 1 to 5. Each additional point represents a different way that the harness can be used:
The sternal point is located on the front of the chest and is used for attaching to a descending device and leaves the body half of the body free in case, for example, you need to climb a ladder or slide into a narrow space.
The ventral point is the standard point located at the front of the belt around the body's centre of gravity. This frees up your arms and legs.
The dorsal point is located at the top of the back and is the most efficient point for avoiding spinal injuries. This type of attachment is not suitable for work positioning and is uncomfortable if you are working in a seated position.
The lateral points are located just above the hips and are used for more ambitious positions, such as work positioning horizontally.
It's important to note that the attachment points you need depend on the work you have to perform. The ventral and lateral points are designed for work positioning while the sternal and dorsal anchors are safety points designed to protect you in the event of a fall.
Tool holders are used to hang your tools when you're working at a height and are essential for keeping your colleagues safe! The amount, shape and placement of your tool holders will depend on the types of tools you need on hand.
Explore the ManoMano catalog
Harnesses
How to choose an energy absorber
---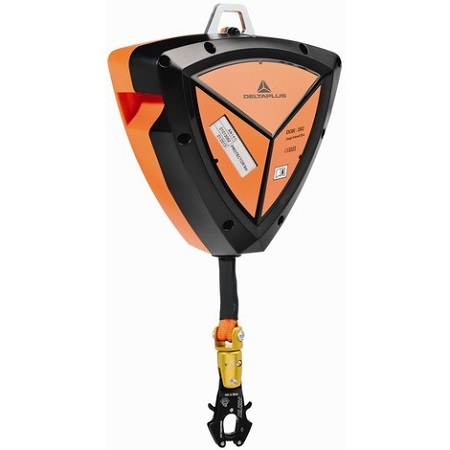 Energy absorbers are safety devices designed to dampen the impact of a fall. Without one of these devices, the shock generated from a fall of just one metre can cause serious back injuries.
Energy absorbers are designed to be installed quickly between your harness and anchor point and come in a range of different types depending on your desired level of mobility.
Types of energy absorber
Shock absorbing webbing lanyard  
---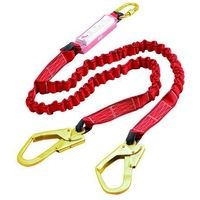 These energy absorbers are made of webbing that is designed to rip open to limit the force of impact in the event of a fall.
They are lightweight and allow ease of movement.
Shock-absorbing rope lanyard
---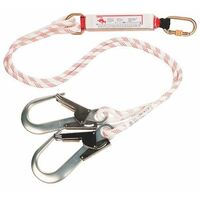 This option is heavier and bulkier and works using the same principle as a car seatbelt. These energy-absorbing lanyards can be used when you need to be mobile over greater distances (2 to 20 metres).
Choosing your material
Be sure to adapt the equipment to suit your environment (e.g. material appropriate for coastal areas). It's also important to ensure your device is equipped with locking snap hooks; some are not, but these are only suitable for holding tools and are in no way designed to guarantee your safety.
Explore the ManoMano catalog
Fall protection systems
Anchorage and connection
---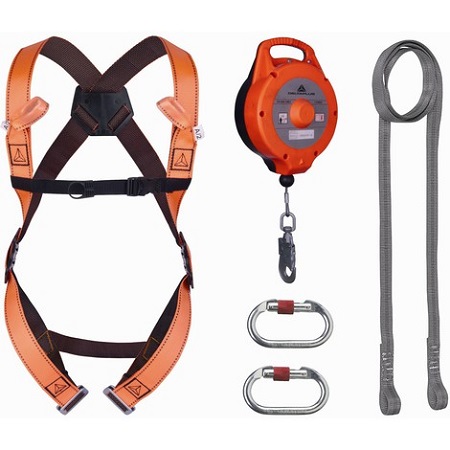 An anchorage connector is the element that joins the connecting device with the anchorage. You will find a huge variety of choice when it comes to this type of equipment and you must choose the right option according to the amount you need to move around.
Carabiners are metal loops designed quickly connect components in a fall protection system. Go for an aluminium carabiner with a twist lock for intensive use. Alternatively, you can choose a standard steel carabiner with a screw lock, though these must be locked manually which takes more time.
Accessories such as self-retracting lifelines, fall arrest blocks and descenders are all designed for moving vertically or horizontally across a surface.
A braided lifeline rope is flexible but not as strong as a twisted rope. A twisted rope is stiffer but also more durable. If you want to find the right balance, you can always go for a thicker braided rope to combine flexibility with strength.
Lanyards may have one 'leg' (Y lanyards) or two (V lanyards).
A scaffold hook is a large locking carabiner that can be used to attach to a guardrail.
Anchor points
There are many different types of anchor points depending on your environment. You can attach yourself to the following:
an I beam;
a concrete anchor;
a permanent lifeline system;
a guardrail, and so on.
Explore the ManoMano catalog
Lanyards
Personal Protective Equipment
---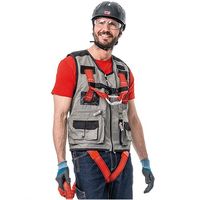 While these tips are all helpful to keep in mind, remember that you will still have to wear Personal Protective Equipment (PPE) at all times. Always wear a helmet, protective gloves, and safety shoes when working at a height.
Finally, don't be alarmed when you look into the prices of this type of equipment! You simply cannot put a price on safety, so do not skimp on costs. The most important thing is to choose the right type of equipment for your work to make sure it is helping you and not hindering you. So buckle up and get to work!
Explore the ManoMano catalog
PPE
Guide written by:
Didier, Technical manager, Cardiff, 8 guides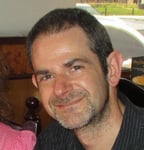 I spent ten years working in maintenance services, first as a Technician and then as a Head Technician. For eight years, I have perfected the methods and management of subcontracting. Today, I continue my career while I work on technically versatile projects. DIY: I love it. I like having the right tools. Precise work fascinates me, I like working with wood and metal and I do not hesitate to make something myself if it doesn't exist. In my daughter's room, for example, has a bed built into her desk. My family and neighbors don't hesitate to ask me for advice or troubleshooting. My experience in home renovation combined with my knowledge of the various building trades allow me to advise on tool choice with pleasure.
The products related to this guide