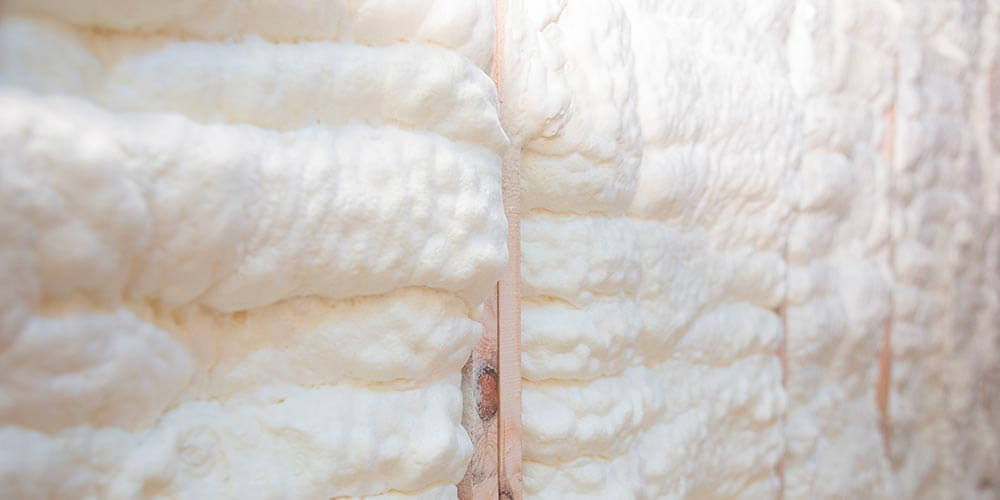 Expanding foam buying guide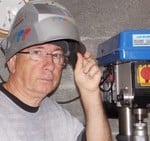 Guide written by:
Michael, Professional and passionate welder, Sheffield
70 guides
Expanding polyurethane foam is an effective solution for thermal and acoustic insulation – but that's not all! Whether in aerosol or cartridge form, expanding foam can also be used to fill in cracks and cavities, and seal gaps. Read on to find the right expanding foam for your task.
Expanding PU foam: what is it used for?
---
Expanding polyurethane foam is a ideal for patching up cracks, and filling in cavities, gaps and other empty spaces that can affect the quality of your home's insulation. These types of gaps are often found:
between the door frame and the surrounding wall;
around a drain pipe running through a wall;
behind a skirting board;
between a window and window frame.
These spaces can create draughts and affect acoustic insulation. Patching them up with a expanding PU foam will help with both thermal insulation and soundproofing.
The type of PU foam you choose will depend on what you want to use it for. The most common uses of PU foam are as follows:
insulating and filling in roofing and door frames;
insulating and patching up brickwork;
insulating cable and pipe routes;
insulating a fridge or cold room;
car body repairs and soundproofing;
filling in wall chases around electrical cables;
patching up cracks.
Explore the ManoMano catalogue
Expanding PU foam
Choosing the right type of expanding PU foam
The type of expanding foam you choose will depend on the type of filling task you want to perform. If you're looking to seal up a draught or only have general filling tasks to perform, a universal or one-part expanding foam is your best option.
For outdoor use or more specific tasks, such as creating a waterproof seal or fire-proofing, go for a two-part insulating, weatherproof or fire-resistant foam.
One-part expanding foam
---
One-part expanding foam has extremely powerful expanding properties. It is the most popular and least expensive product on the market. Universal or one-part PU foam is commonly used to fill in cracks and deal with thermal or acoustic insulation issues.
The foam cures upon contact with moisture. This is why you should dampen the surface before application.
Two-part PU foam
---
This product has less impressive expanding properties. Two-component PU foam is used to retain the cold or insulate against it. It is also used for waterproofing. This type of product is recommended for use on boats, cars, and in cold storage industries and construction.
PU adhesive foam
---
These foams do not expand a great deal. They are primarily designed to combine adhesive with an insulating material. These types of foam are used often in construction, particularly for installing polystyrene insulation boards and fixing other types of thermal insulation.
Fire-resistant PU foams
Certified M1 fire-resistant, these foams are able to block out fire for two hours or more. This type of foam is often used in shared buildings to create fire barriers.
Weatherproof PU foam
---
Weatherproof PU foam can be used outdoors even where temperatures drop below zero. This type of foam cures upon contact with moisture in the air. It is recommended for outdoor use in areas subject to very low temperatures.
Packaging
---
Expanding foam may come in a spray can or handheld gun or in a cartridge designed to be used with a special PU foam gun. PU foam aerosol cans are equipped with a nozzle designed to distribute the product in narrow, hard-to-reach spaces.
Advantages of PU foam
---
Expanding PU foam is widely used by professionals and DIYers thanks to its unbeatable performance. Depending on the product, it can be:
easy to apply;
lightweight;
an effective acoustic and thermal insulator;
fire resistant;
waterproof;
flexible.
PU spray foam: composition and chemical reaction
---
PU expanding foams are the product of a chemical reaction created by combining two or more elements:
polyols:
isocyanates;
catalysts;
foaming gas.
This mixture of components forms a compact and lightweight foam upon contact with moisture held in the air. The gas released during application increases the volume of the product by about 40 to 45 times compared to its initial liquid form.
All that's left to do is to direct this foam where required to create an extremely resistant filler, sealant or adhesive. However, you will have a very limited time to apply the foam as the reaction triggered by the components occurs almost instantly.
The density of expanded foam is about 35 to 40 kg per m3. It boasts excellent adhesive and waterproofing properties, and is therefore widely used in construction, auto repairs, furnishings, caravans, boats, household appliances and for any other application that involves filling in gaps.
Applying a PU foam
---
The chemical reaction that causes the foam to cure occurs as soon as the product leaves the container, whether you're using a handheld gun or a PU foam gun and cartridge. To calculate how much product to apply, you must remember that the foam will expand by about 40 times its original volume.
You therefore need to estimate how much you need in advance bearing in mind that once you have started using the product it will be tricky to reuse the same can or cartridge later on. If using a foam gun, the nozzle should be cleaned once you're done so it can be used again in future. Quick tip: you can remove foam residue from the nozzle using acetone.
Tips for using expanding PU foam
---
Always check the use-by date on the product packaging.
Before applying the foam, shake the can thoroughly to ensure that all components are well combined.
To ensure the product adheres properly to your surfaces make sure they are clean, grease-free and lightly dampened (for quicker drying).
Do not use PU foam on slippery materials such as glass, silicone, polypropylene and polyethylene. That said, you can use expanding foam to fix these materials in place (pipework or cables) if they are running through a wall. In this case, the concrete or brick will provide the supporting surface.
How to use expanding PU foam
---
Shake the can well and fit the nozzle. The valve designed to release the product must be held upside down. Fill your cavities gradually. The foam should reach its expanded volume (3 times its initial volume) in a matter of minutes but the structure of the foam will only cure after a few hours.
If you apply too much product, cut off any excess using a blade knife. You can then sand down the surface and apply a putty or paint over the foam. Be careful: if you are working with a window frame or a dented surface, excess foam can misshape your surfaces.
If you're looking to fill a large gap around pipes to insulate against the cold, you should build up the foam gradually by applying several rings around the pipe until you achieve the desired effect. Some PU foam cans can be used at any angle. This means the valve doesn't need to be held upside down to work; these products are very handy for filling in hard-to-reach spots.
PU foam safety and standards
---
Fire-resistant PU foams must have their fire performance determined by testing to standards BS 476 Part 20/22. Long-term exposure to the MDI (methylene diphenyle isocyanate) (contained in PU spray foams) can be harmful. You will therefore have to weara protective mask during application.
It is now possible to find isocyanate- and CFC-free PU foams which do not contribute to the depletion of the ozone layer. These products are more environmentally friendly and boast the same insulating properties as other foams. Check that the product you purchase has an MDI content of less than 1%.
Protective equipment for PU foam use
---
MDI exposure can trigger allergic reactions such as hives, rhino-conjunctivitis or even eczema. You will therefore have to protect yourself adequately. In addition to protective clothing , you should wear a mask with a filter, waterproof safety goggles and protective gloves when handling the product.
If you are working with a large quantity of PU foam, you will have to take further precautions. A one-piece suit with an air purifying respirator will be required if you are performing these tasks indoors.
Avoid breathing near the cavity once the foam has been injected. Remember to vacuum any holes in advance using a vacuum cleaner equipped with a filter. Wash your hands often with soap and water when working with PU foam.
How to dispose of PU foam
---
When applying polyurethane foam, you might find that you have a lot of waste on your hands from cutting back excess material. This material can be recycled fairly easily, provided it hasn't been treated in any way. Any scraps can be processed by a dedicated recycling facility.
If you have a small amount of PU foam to get rid of, place your scraps in a marked bag and take it to be recycled. If you have a large quantity of material to recycle, contact the facility directly.
Explore the ManoMano catalogue
PPE
Guide written by:
Michael, Professional and passionate welder, Sheffield, 70 guides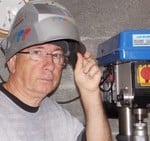 I was trained as a pipe worker and a pipe-welder and after having traveled for 35 years working around the UK, I became the head a metal shop and then a designer and in the end the head engineer. I have designed and built a workshop where I make metal sculptures: I managed to find a piece of paradise where I can to let my imagination run wild. Auctions and garage sales are no secret to me. I find unusual objects and old tools there that I collect or transform into works of art. I also like decoration, painting on canvas, and gardening. I am developing new technologies concerning tools. To share my passion and humbly advise you in your choice of materials is a real pleasure.
The products related to this guide