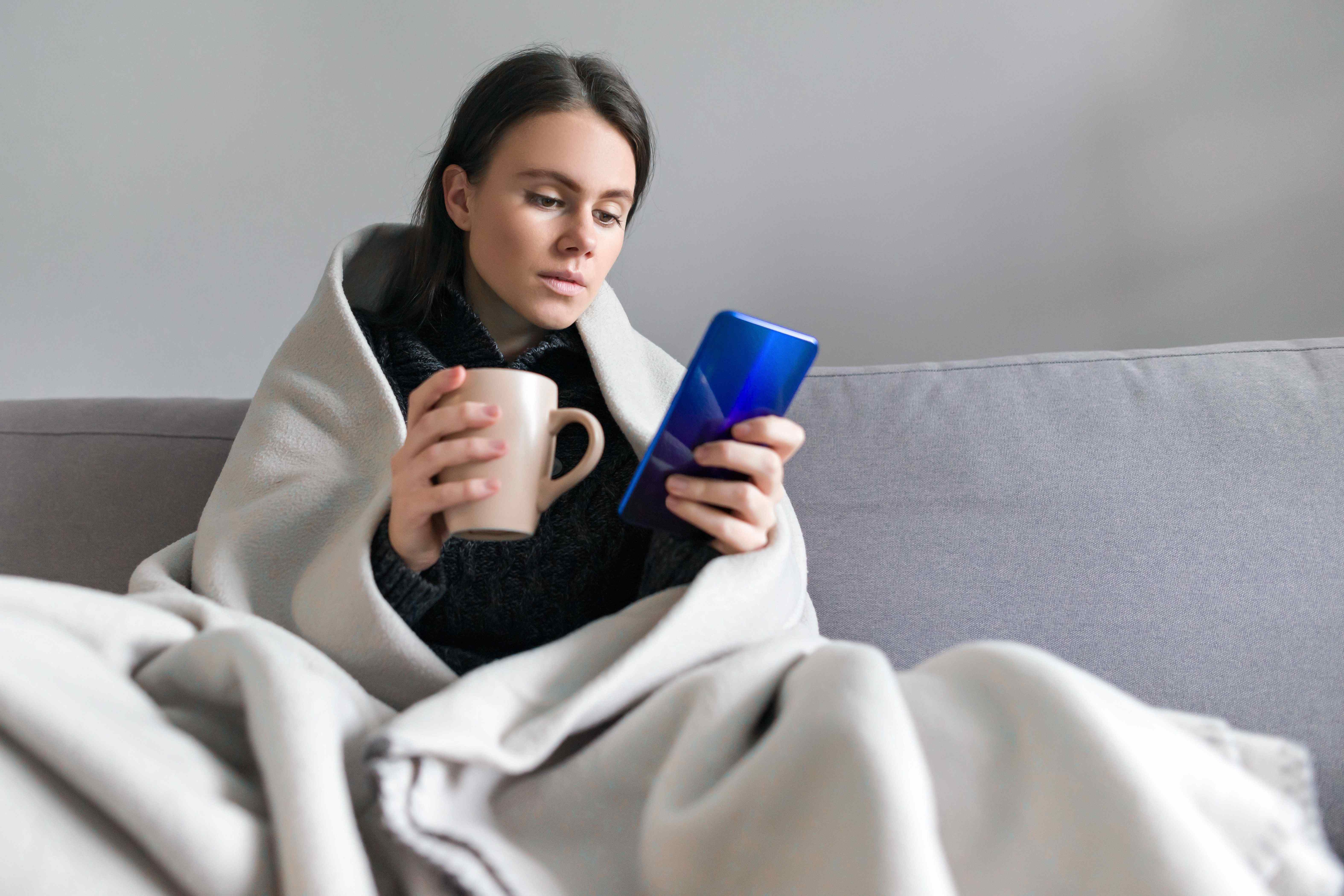 Electric blanket buying guide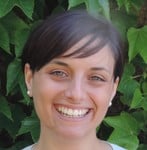 Guide written by:
Julie, Interior Designer, Manchester
30 guides
Do you want to cosy up under a heated blanket that never gets cold? Then an electric blanket might just be the answer! But how do you choose between different materials, sizes, features and power ratings? And what about safety and care requirements? Follow our guide to find the electric blanket that's right for you.
Key criteria for choosing an electric blanket
---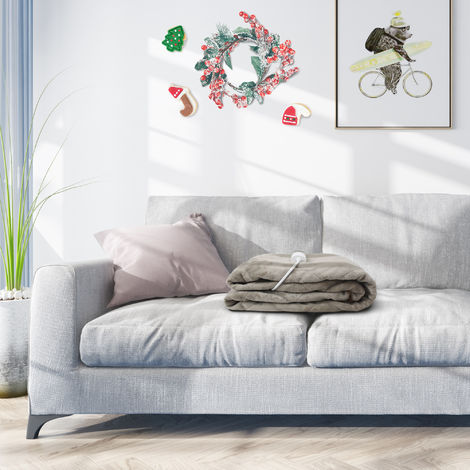 Electric blankets incorporate a heating element that produces heat just like a heater. For this reason, they need to be plugged into a power outlet for use both indoors (on your bed or on the sofa) or outdoors (for enjoying evenings outdoors between seasons).
Your choice of electric blanket will be based on size, whether you will be using it alone or with another person, and weight, which must be kept to a minimum to ensure your comfort. These heated blankets come in a range of materials, such as wool, which is naturally insulating but difficult to clean, classic polyester or fleece, which is extremely soft.
You should also consider the various power ratings and heat settings, which most commonly range from 3 to 6.
In addition, some electric models come with a number of practical features such as timer-controlled switch-off, multi-zone control or a light-up display for using the controls in the dark.
Electric blankets: finding the perfect size and weight
Size
---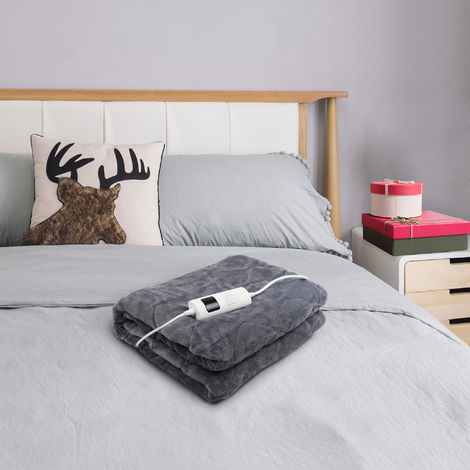 Your choice should be based on how you intend to use your electric blanket. If it's just for occasional use, such as snuggling up on the sofa, a smaller blanket will be perfectly suitable.
On the other hand, if you want your blanket to be an integral part of your bedding, its dimensions should be slightly larger than those of your mattress, both in width and length. That means 80 or 90 cm wide for a single person model and 130, 140 or 180 cm wide for a 2-person electric blanket.
Weight
---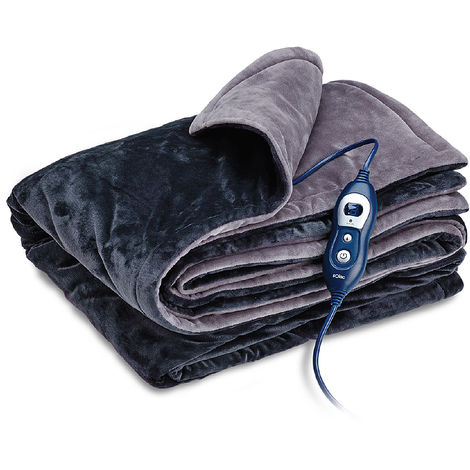 The heating element increases the weight of an electric blanket which is also something to consider, especially if you wish to use it while you sleep. On average, this weight ranges from 2 kg or less and up to 3 kg.
Explore the ManoMano catalog
Electric blankets
Electric blanket materials
Electric blankets come in both natural and synthetic materials. Some models may feature two materials or an imitation fur lining to make the blanket much more cosy.
Wool electric blankets
---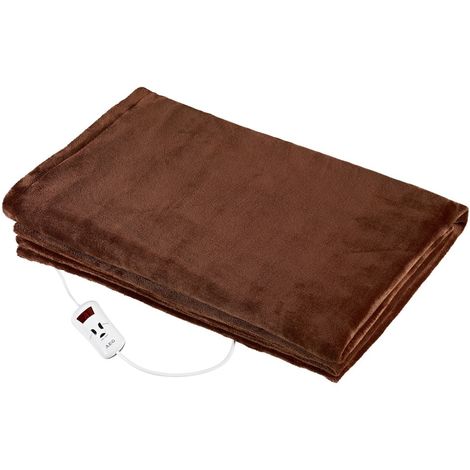 In addition to the heat produced by the heated element, wool offers greater thermal insulation than synthetic materials; it is also better at wicking the moisture produced by sleepers during the night.
However, just bear in mind its maintenance requirements (dry clean only) and higher price tag.
.
Polyester fibre electric blankets
---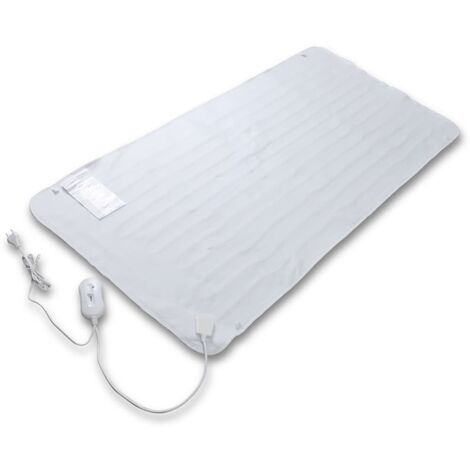 Electric blankets made from polyester fibres are not only lightweight and soft to the touch: they also offer insulation. Many of these models are also machine washable.
Fleece electric blankets
---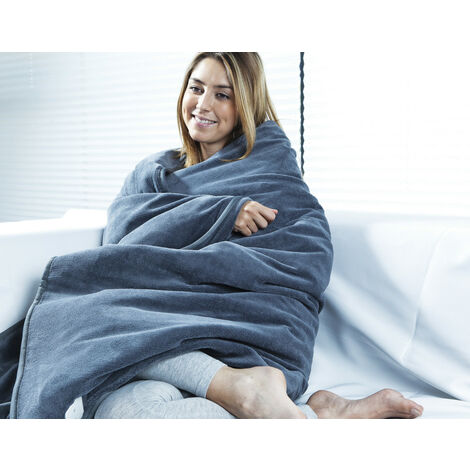 Fleece electric blankets are some of the most popular models for use as a warm over-blanket. Made from polyester, the fibres of the material have been brushed to help them fluff up and increase in volume. Fleece electric blankets are therefore pleasant to the touch and generally easy to maintain, as they can be put in the washing machine.
Power ratings and additional features
Power ratings for electric blankets are measured in watts. The bigger the blanket, the more power it requires to heat. A two-person electric blanket will normally range from 60 to 160 watts.
Most blankets also come with a thermostat that allows you to adjust the temperature settings and, in turn, the temperature of the cover. This usually ranges from 3 to 10.
Electric blankets: additional features
---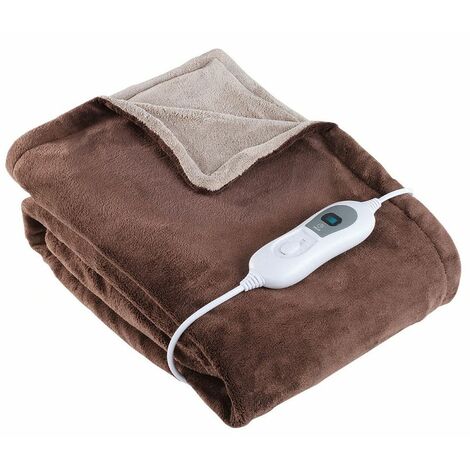 Electric blankets can come with various optional features which will increase both the user comfort and cost of your blanket:
An automatic switch-off which is either set by the manufacturer or controlled via a timer. This added safety feature also helps to limit energy consumption and stops you having the blanket heated all-night.
Zone-specific temperature control. For example, you can set a different temperature to warm your feet or an individual temperature for each sleeper if you are using a two-person electric blanket.
A quick heat-up mode (or turbo mode) for ultra fast heating.
A pre-heat setting to ensure the blanket is warm when you go to bed.
A light-up display that will allow you to see the controls clearly, even in the dark.
A power indicator light.
A remote control so you can heat up your blanket from a distance.
Explore the ManoMano catalog
Beds
Electric blankets: maintenance and safety
---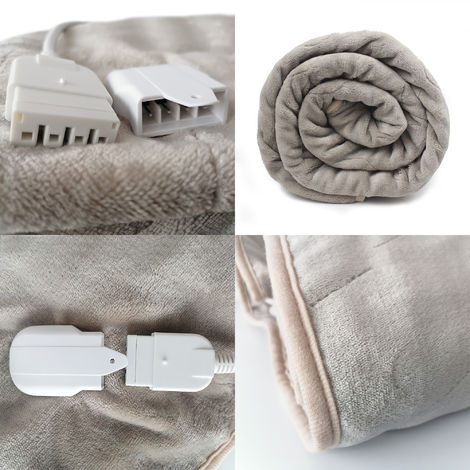 We recommend choosing an electric model with an overheating protection system. You must also check that the heated blanket meets current safety requirements, including all BS standards defining the main performance characteristics for electric blankets.
To make maintenance easier, we recommend opting for an electric blanket made from a machine-washable fabric with detachable controls (keeping in mind it should not be washed too often).
For your safety, do not use the blanket if it is folded or wet. Finally, make sure to follow the manufacturer's instructions at all times.
Guide written by:
Julie, Interior Designer, Manchester, 30 guides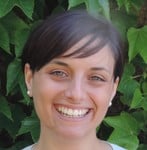 After years of DIY, renovation, designing, I decided to turn my passion into my career. Starting in 2006, in the South-West, I helped people with renovation or contruction projects. My expertise and my curiosity led me to look further into innovative ideas for myself and my clients. Indeed, to live your passion is also to transform the space you live in and the objects you use daily. My family love my creations and ideas that I bring into their lives! My favourite thing to do: use colour to brighten up interior space. But also tips to hide away clutter. Your home is just never big enough, is it? It is thus a great pleasure to share my tips with you, so that you also can take as much pleasure as I do when starting up your next project!  
The products related to this guide