Edge planer buying guide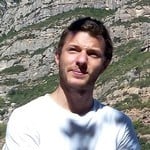 Guide written by:
Lucas, Antique wood-worker, Gloucester
27 guides
This handy machine will simplify your carpentry and cabinetmaking work no end, leaving your edges trim and flush! It works the side face of a piece of wood with a specialized plane to produce a perfect finish - and let's "face it" - much more besides!
Why an edge planer?
---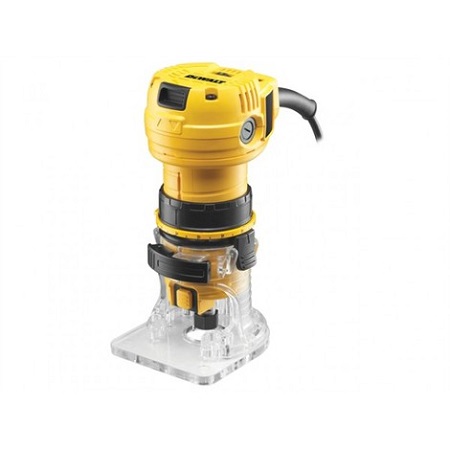 In case you don't already know, "flush" means when two pieces of wood sit exactly level with one another. Realistically, if you place the raw edge of a piece of wood against your workbench, it won't line up perfectly... Getting it to line up flush is where this beautiful machine comes into play!
An edge planer looks very similar to a router, though smaller in size since it really relies on ease and precision of handling. In the same way, edge planers can take a range of plane blades, their depth of cut adjustable by means of a micrometric rack adjustment.
This machine isn't just for flushing the edges of boards, and just as well, or it would be pretty limited! Rounding the edges of a piece of wood, making mouldings, chamfering, grooving or curling... It almost rivals its big sister the router!
Finally, in addition to working solid wood or different types of panel such as laminate, an edge planer can cut plastic, aluminium, and even pieces of plasterboard!
Explore the ManoMano catalog
Edge planers
A brief overview of edge planers...
---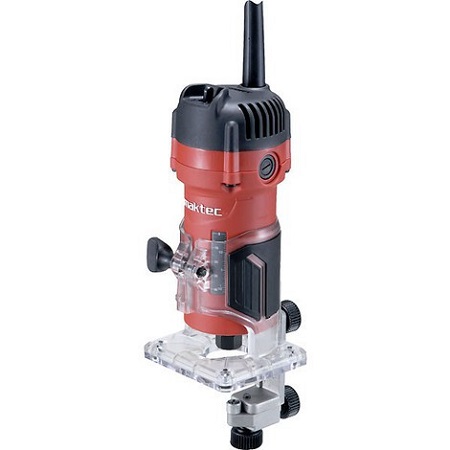 Here's a brief summary of the key info:
Power ratings vary between440 and 1000W, with the most powerful models best suited to high-volume professional work. Occasional DIY users will be more than satisfied with a 700W model to carry out small-scale handiwork while keeping all their fingers!
Weight goes from around 0.9kg to over 4kg for high-level machines. If you're a first-time buyer, a lightweight, versatile machine is your best bet.
Price varies from around £70 to well over £1000... hence the importance of reading this guide before you commit to any big investments!
To complicate the choice a little more, there are two types of designs:
Fixed planing table: the baseplate is fixed, so the machine must be handled horizontally or vertically depending on the piece you're working on. This is the more common and affordable option.
Mobile planing table: the position of the baseplate can be adjusted for optimal operation in vertical and horizontal positions. In addition, it can tilt from 0° to 45 °, or even as far as 91.5 ° for high-end models - very practical for chamfering work without having to use a specialized plane blade. As you'd expect, these models are significantly more expensive!
Now for a look at the motors!
Motors run at 10,000-35,000rpm (idle speed). A high speed motor improves quality of finish and allows faster machining. You wouldn't want to work solid wood all day with a puny motor and have to go over the same piece again and again!
It's a good idea to opt for an electronically controlled motor, enabling progressive start-up (can avoid problems), and a variable speed drive, essential if you want to work various different materials.
One more thing before we move on: the machine body is generally made of aluminium for the lightness it provides, but the baseplate may be:
Transparent plastic, offering improved visibility and minimal weight - but can be fragile;
Castaluminium for strength and reliability. Generally on the more expensive high-end machines.
What to consider before choosing?
---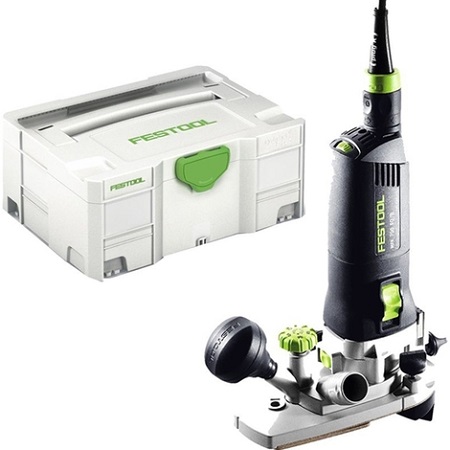 As well as the above, there are several things to think about when choosing a quality edge planer.
What's the maximum cutting capacity? Basic edge planing doesn't require anything special, but if you want to get the most out of your machine (scrolling solid wood etc) you'll need a certain spec!
Maximum planing depth: up to 55mm, though some professional machines intended for edging only are limited to 5mm - you can't have everything! 30mm is a decent compromise if you want versatility (edging, grooving, fretwork).
Maximum planing diameter: the absolute maximum is 36mm. However, this is mainly for specialized professional machines (some of which also offer the services of a router).
Remember that an edge planer isn't a substitute for a router: its power level and cutting capacity are much more modest. An effective edger should however be handy, easy to adjust and as versatile as you need.
Regarding settings, you'll need a micrometer setting - all the better if it can be adjusted in 0.1mm steps via a setting ring. You can even get models with adjustment at intervals of 0.035mm, but this is downright excess for amateur DIY use!
A word of advice about plane blades?
As long as the diameter is compatible, all the usual router bits - chamfered, grooved, straight - can be fitted to your edge planer. An important constraint, however, is clamp diameter - the clamp being the component that provides the interface between cutter and motor.
6 and 8mm are standard diameters; a machine accepting both has the advantage of letting you use a wider range of blades. You'll also find 6.35mm diameters - but since these are rarer, it'll be harder to get hold of replacement blades at reasonable prices!
The best plane blades for wood and laminates have to be carbide blades - (HM for 'hard metal') - note that these can be reversible and changeable components. Very economical in the long run!
Explore the ManoMano catalog
Blades
I've seen a whole bunch of accessories for sale - are they any use?
---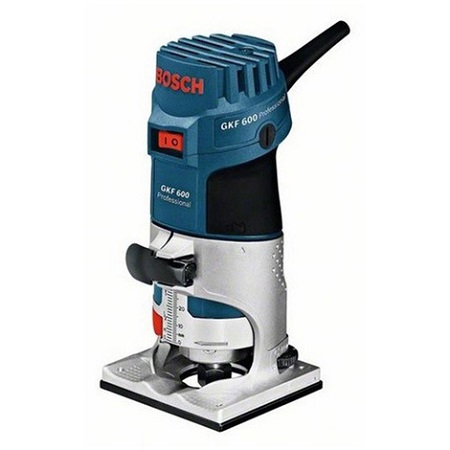 The answer is a definite yes! Some might even turn out to be indispensable for the work you're doing:
Parallel guide - lets you follow a precise cutting line. Ideal for grooving work on panels! Some planers have a circularcompass for equivalent rounded cuts.
Copying guide - lets you follow a curved or planar reference surface to produce an exact replica.
Edge planing guide - your best friend for planing with your eyes closed! Equipped with a bearing (in case your blades aren't) to follow the surface of your pieces. Can be removed for grooving or other types of work.
Suction point - not essential for occasional work, but very useful if you can't go more than a day without doing some edging!
And these are just the classics... If you really want to max out, you can even get rail guides and integrated LED lights - gimmick or brilliant innovation, you decide!
Note from the handyman: if your eye's as sharp as a carbide planing blade, you'll have noticed that an edge planer baseplate can be square or rounded. It's all about the contact of the machine against wood surfaces. A baseplate rounded on one side and square on the other is the ideal!
Why not a get modular edger?
---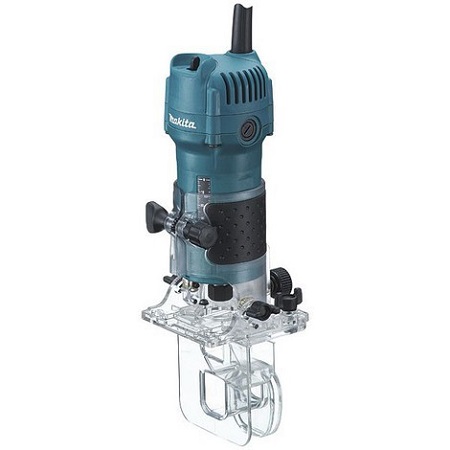 If you're still undecided, maybe this paragraph will sway you towards choosing a modular machine. The principle is simple but effective: a single motor unit with interchangeable baseplate and accessories.
This lets you switch between:
A straight baseplate for conventional work;
A tilting base for chamfering and mouldings;
A remote baseplate for particularly difficult-to-access work;
A routing base to convert your machine instantly into a real 100% effective router!
This solution is a good compromise between versatility and power - and if you want to avoid buying two tools instead of one.
Final advice before you go out and buy
Be careful when choosing as there are some very specific models on the market - for PVC, plasterboard, fretwork... The list goes on.
If you're an occasional DIY user, a modular model is a good way of discovering the many possibilities of an edge planer or router. For the pros, I'll say no more, I'm sure you already know what you need!
Finally, don't skimp on blade quality - there's no point in buying a state-of-the-art machine and then working with poor quality blades that might even turn out to be dangerous. It's worth every penny to buy quality components!
Guide written by:
Lucas, Antique wood-worker, Gloucester, 27 guides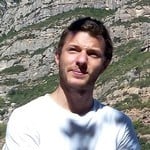 After some time busting my hump at construction, specifically at renovation, painting, carpentry, laying kitchen and bathroom tile, I decided to get my degree as a Carpenter. And I did well because nothing is more pleasant than working on a timber frame or designing a wooden house. Everything about woodworking fascinates me, and building my own home in this material is one of my goals. I'm also a follower of construction tools: I love to learn about innovations, the way they're used, the tips and tricks, or the performances of each new tool on the market, whether it's for woodworking or not. I would be happy to advise you and help you with your choices. Happy Tinkering.
The products related to this guide